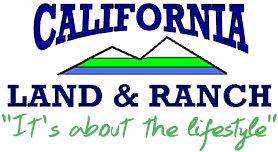 Al Swan - Realtor/Broker
---
(530) 524-5554
al@shastaranches.com
CA DRE # 00859047
Weichert Realtors - Domke & Assoc.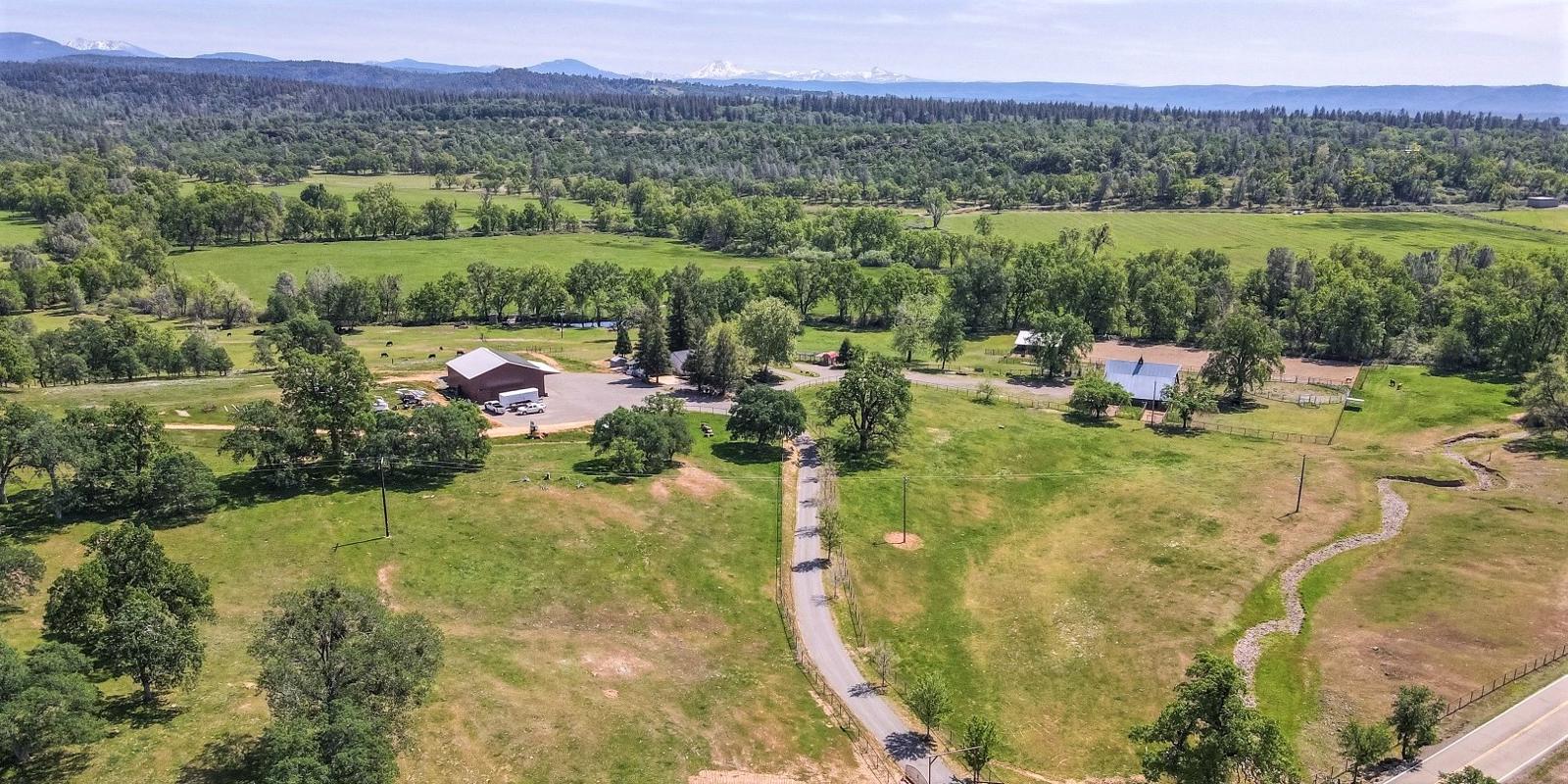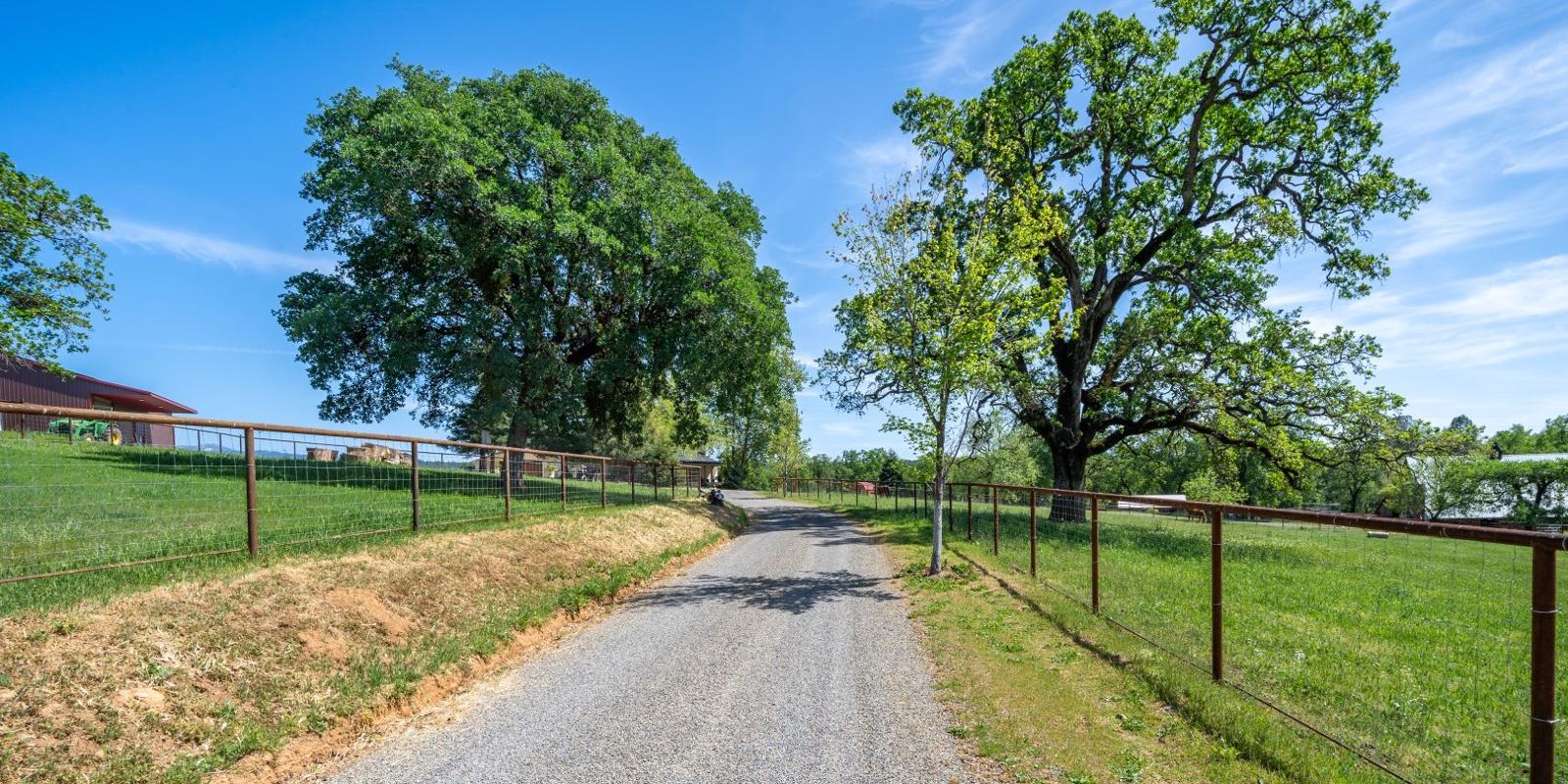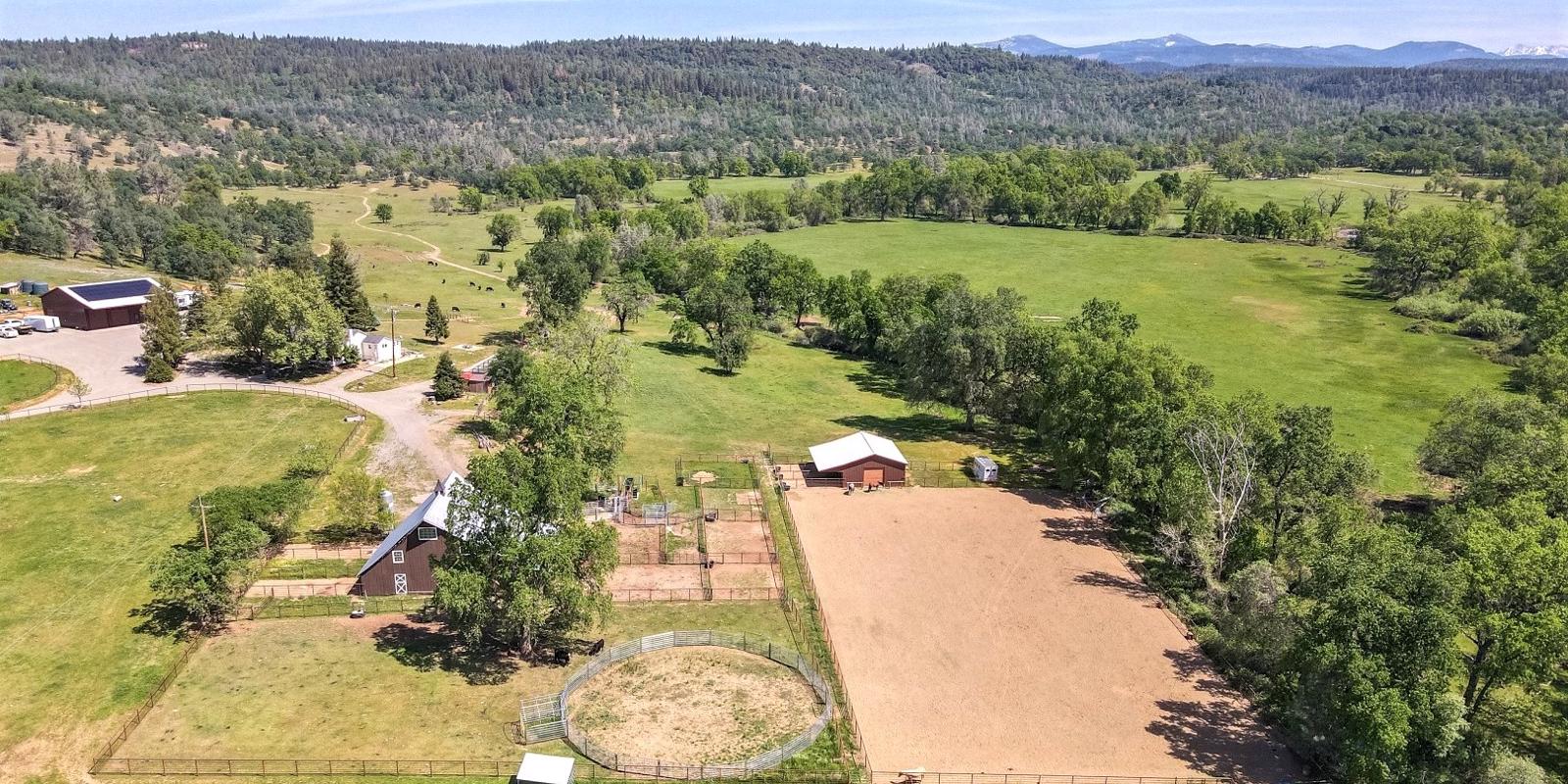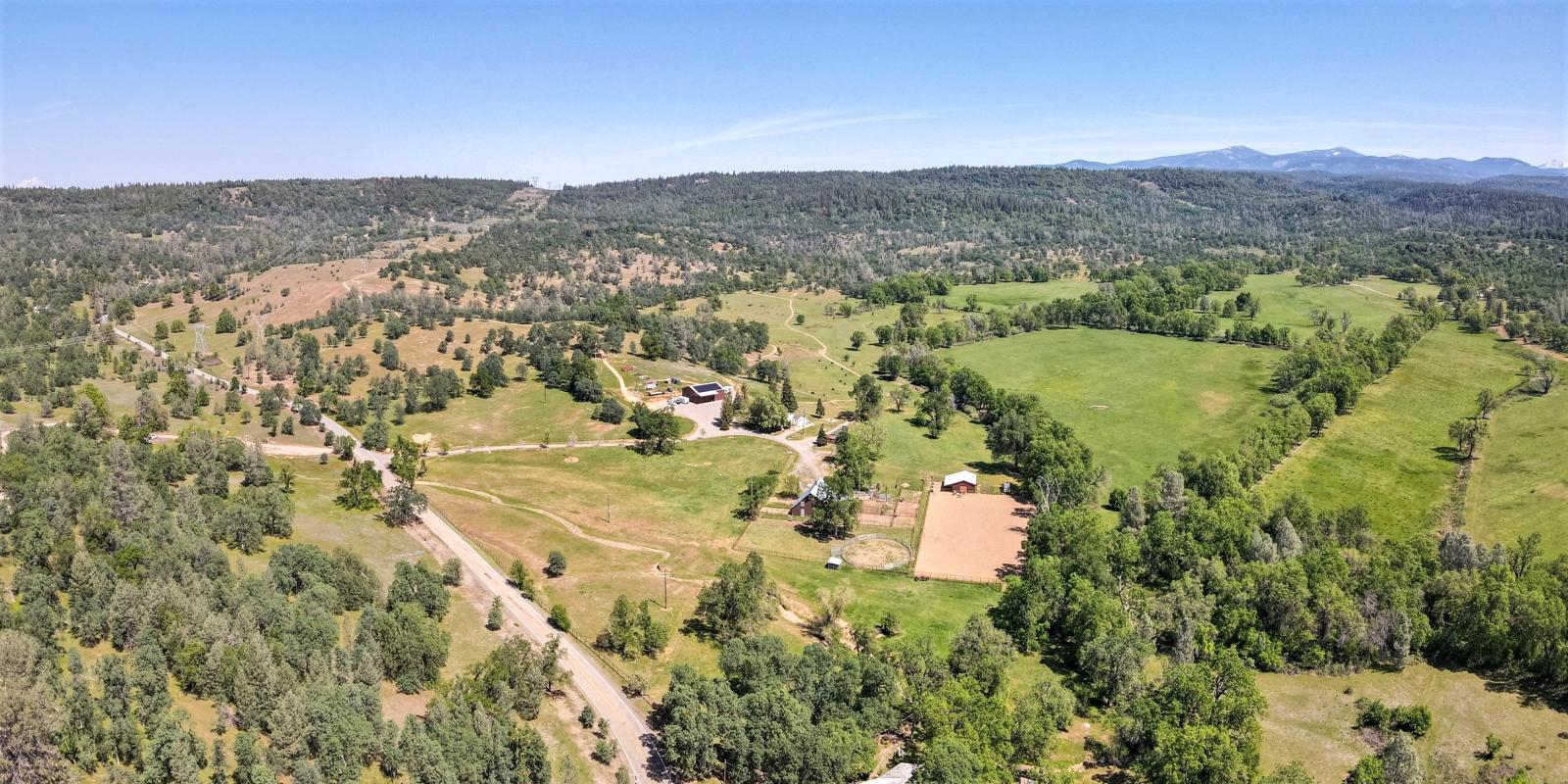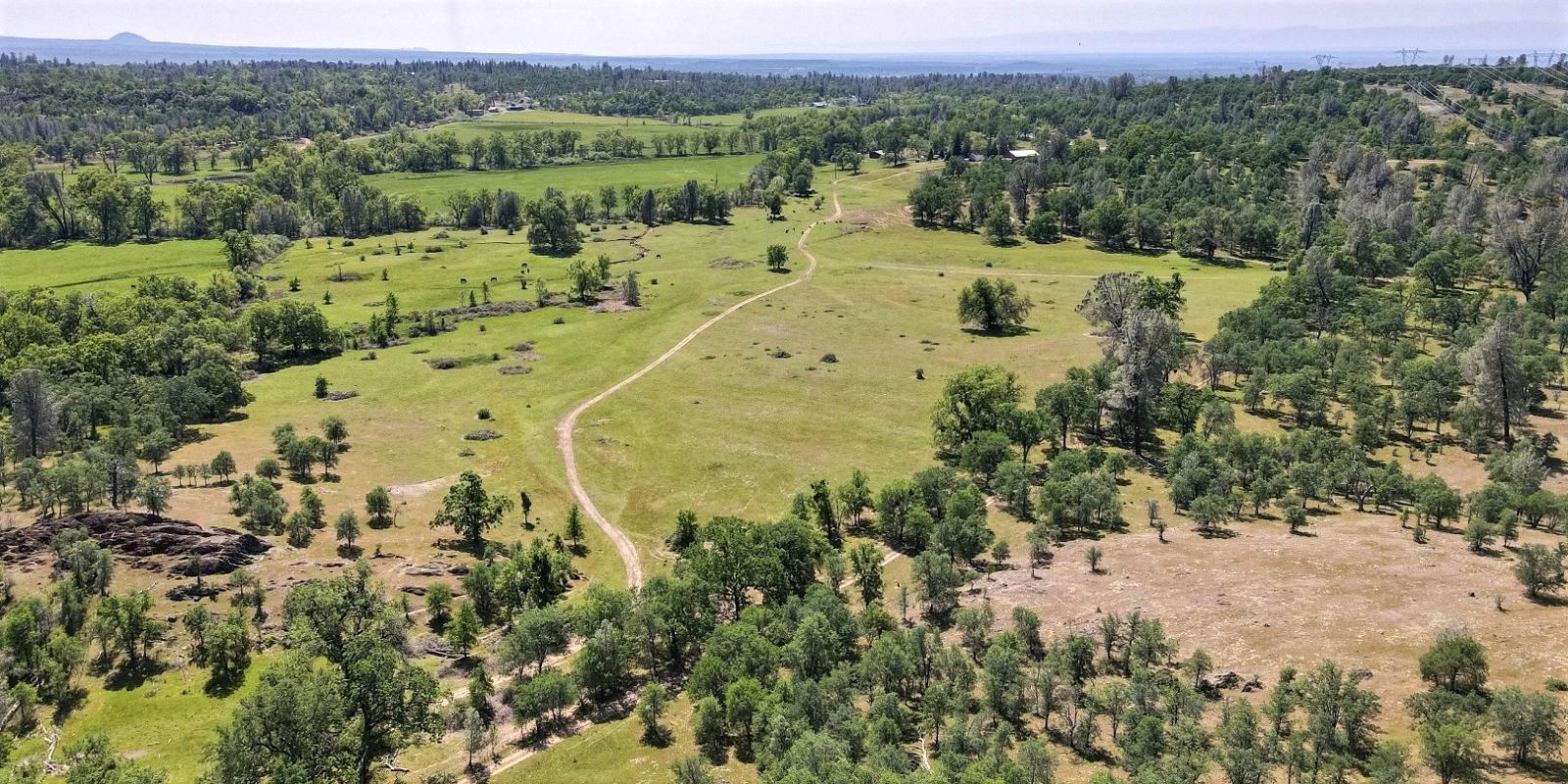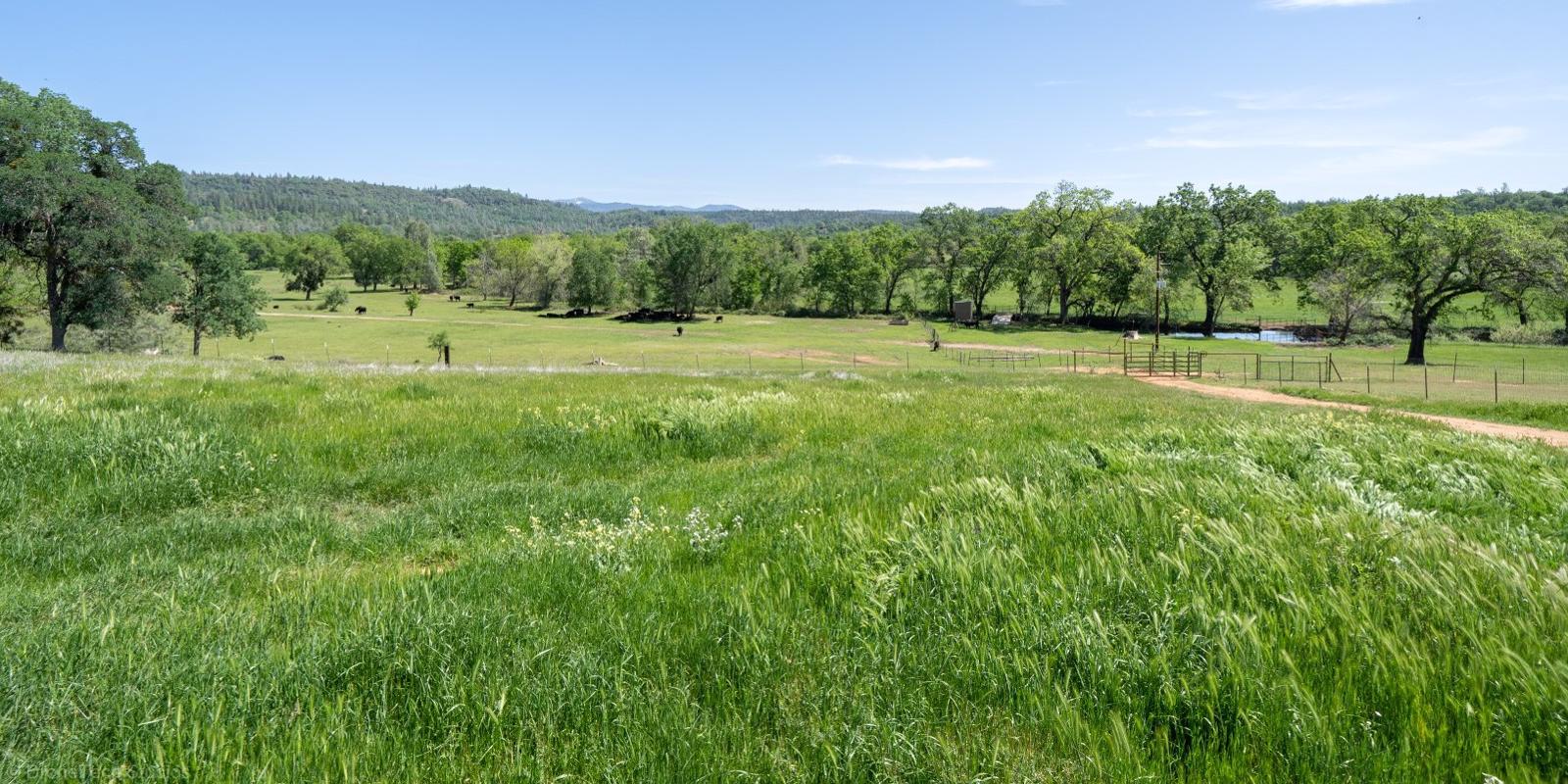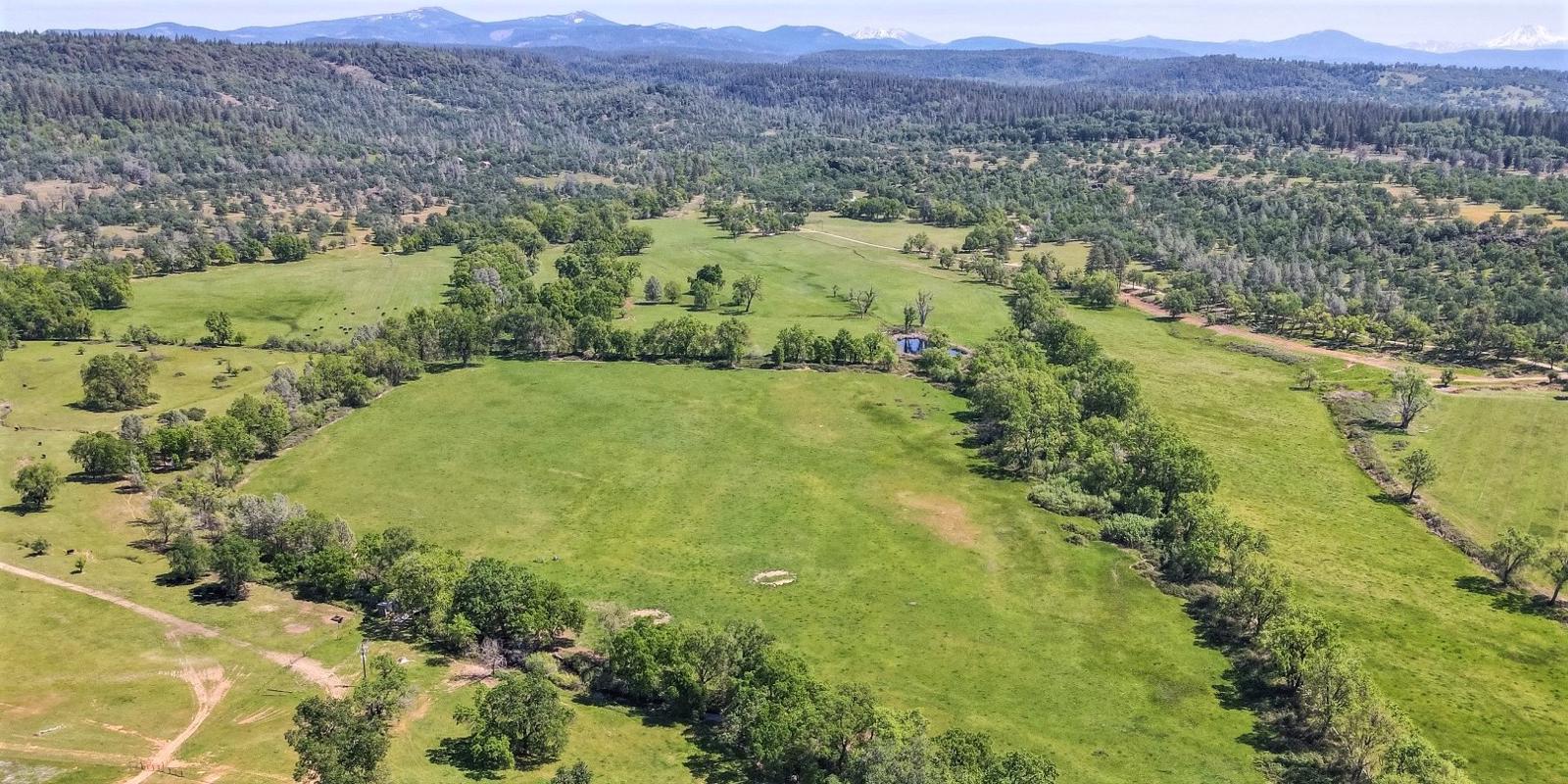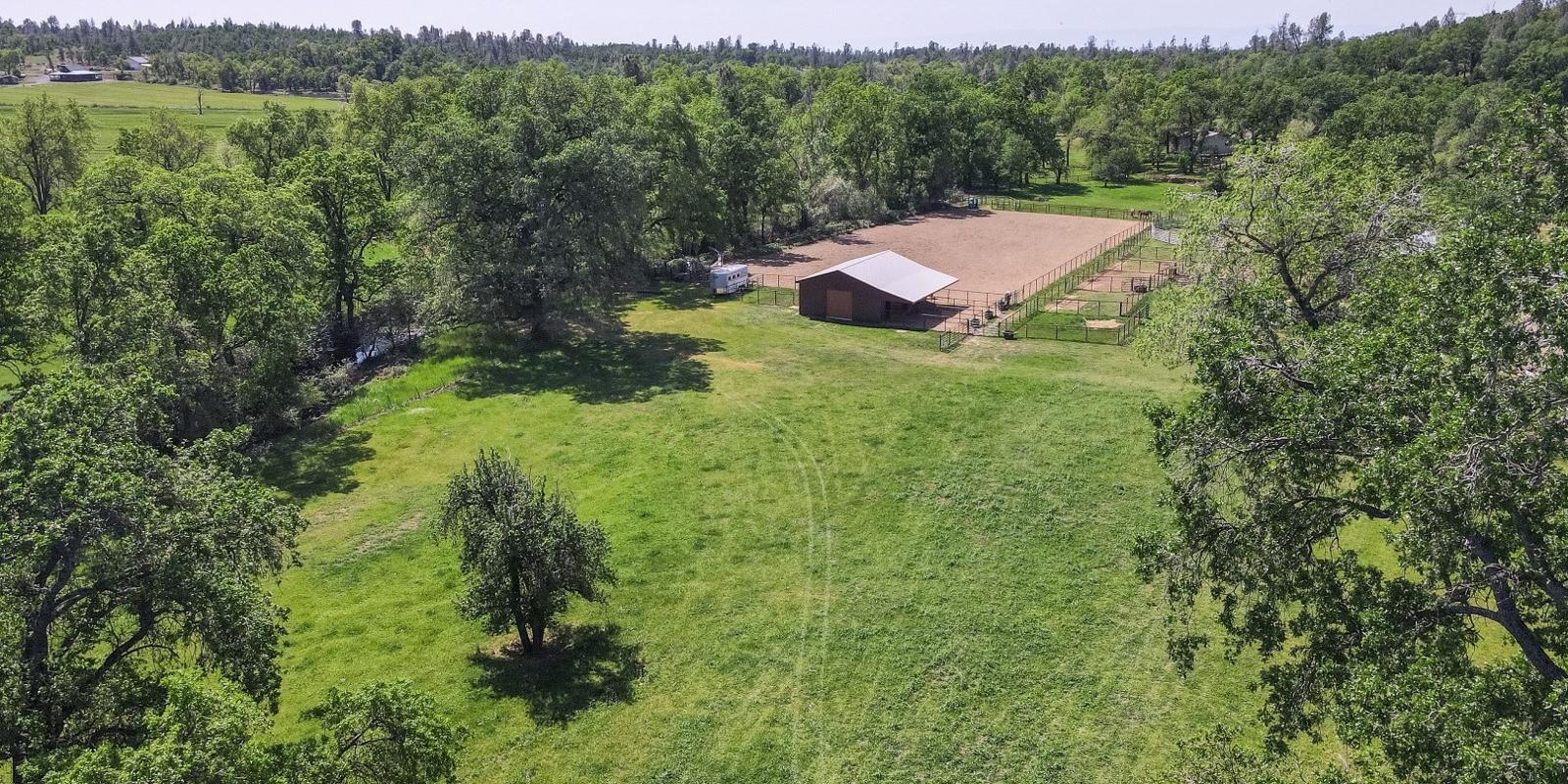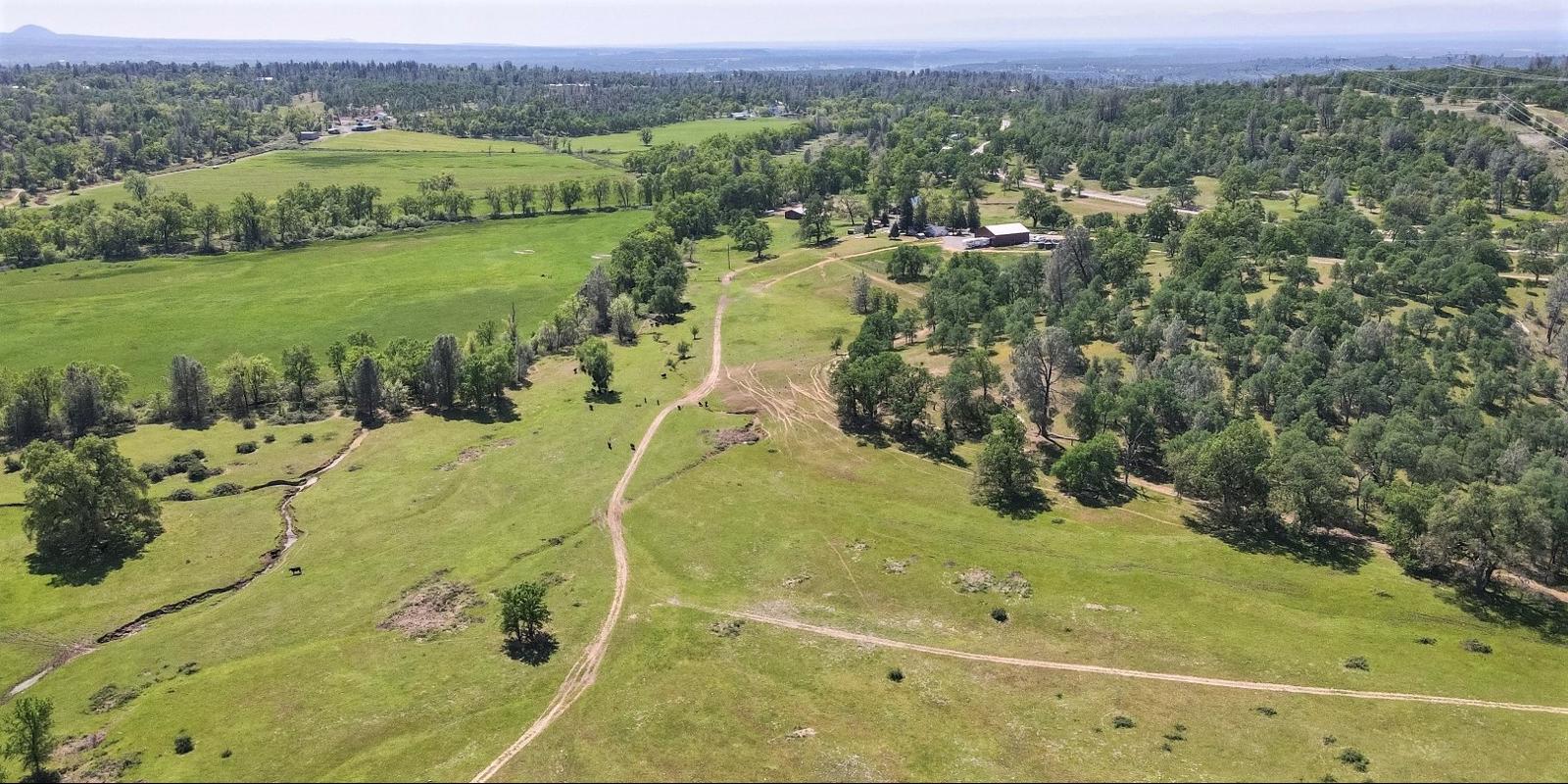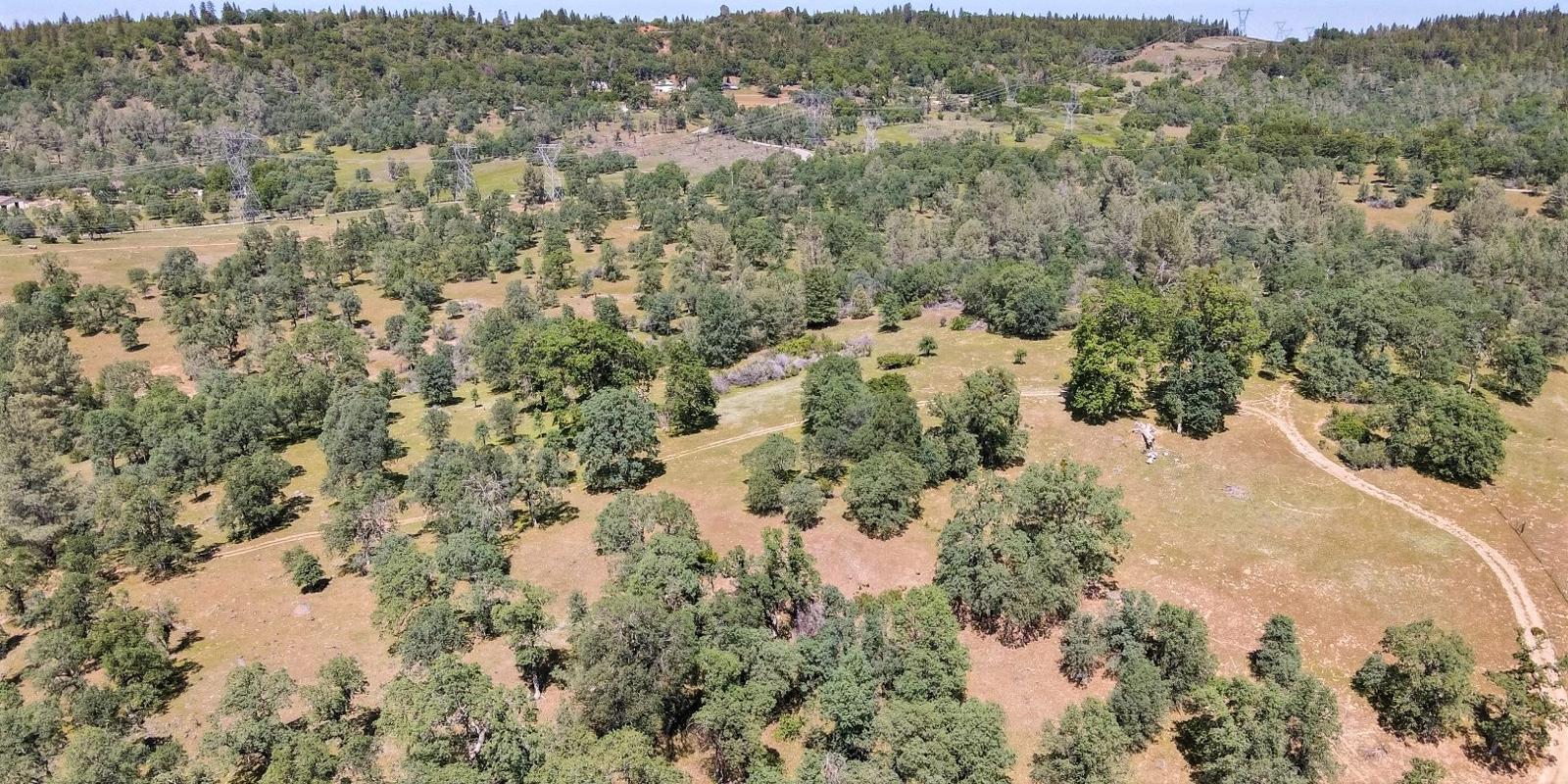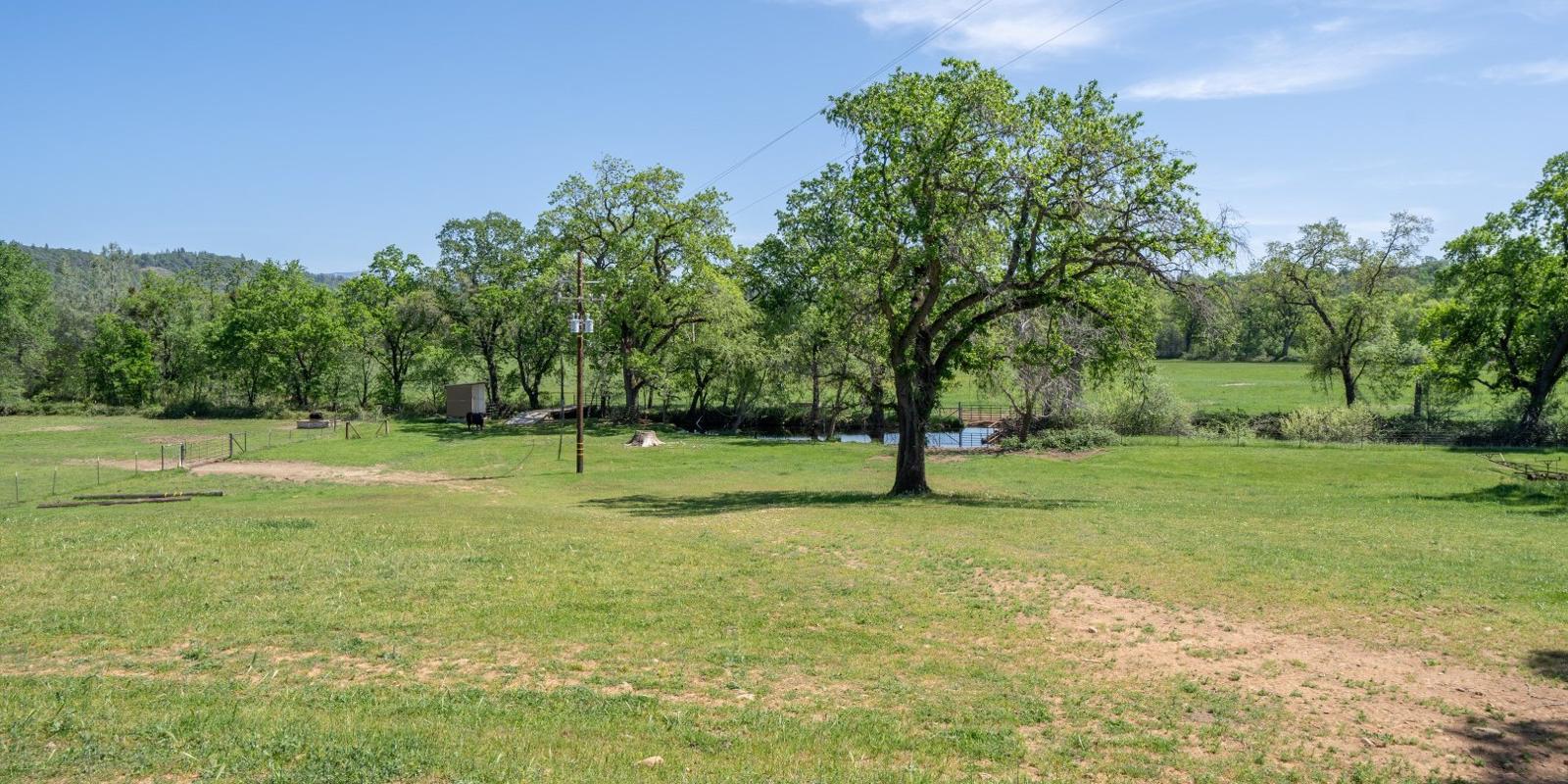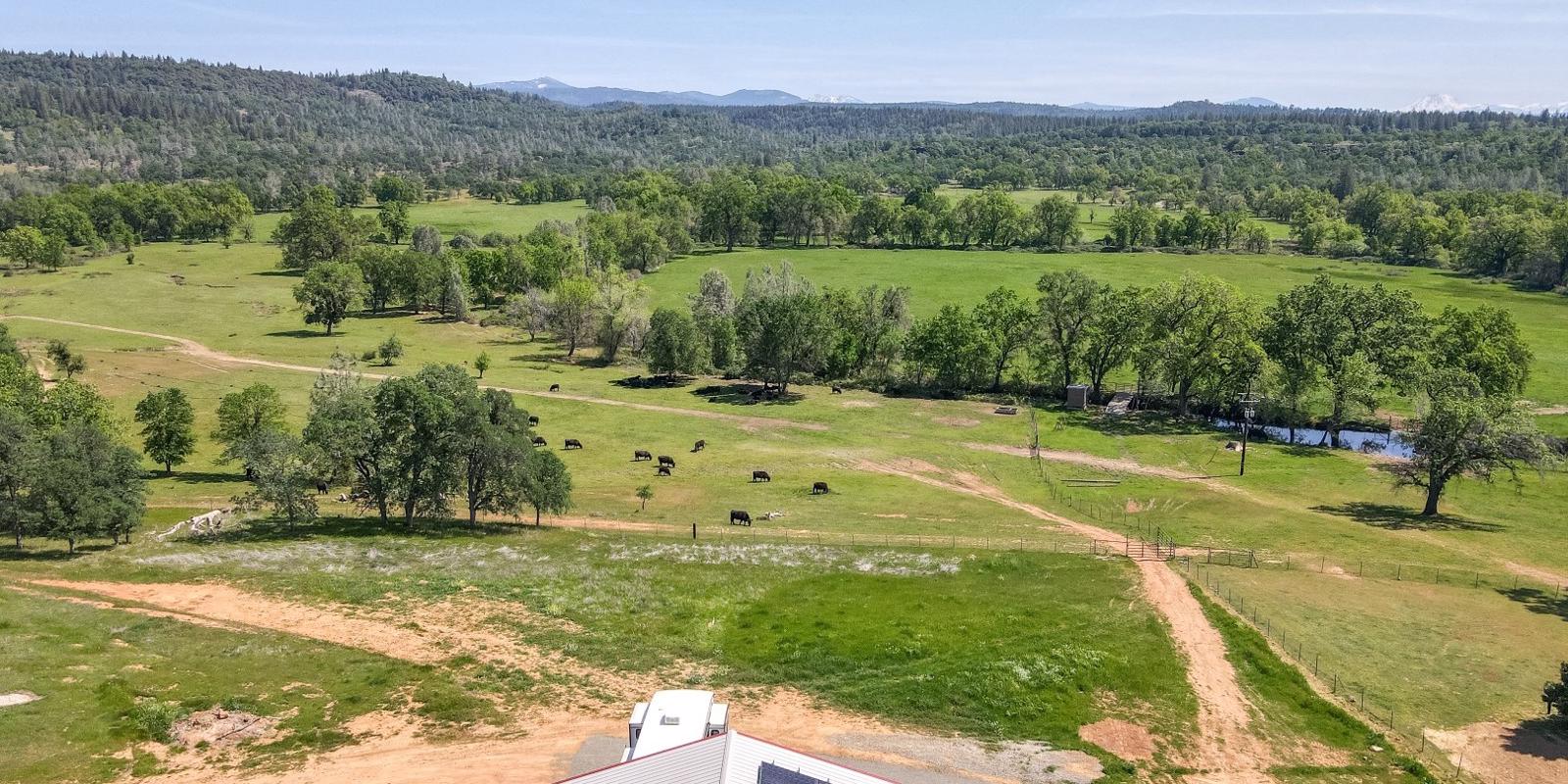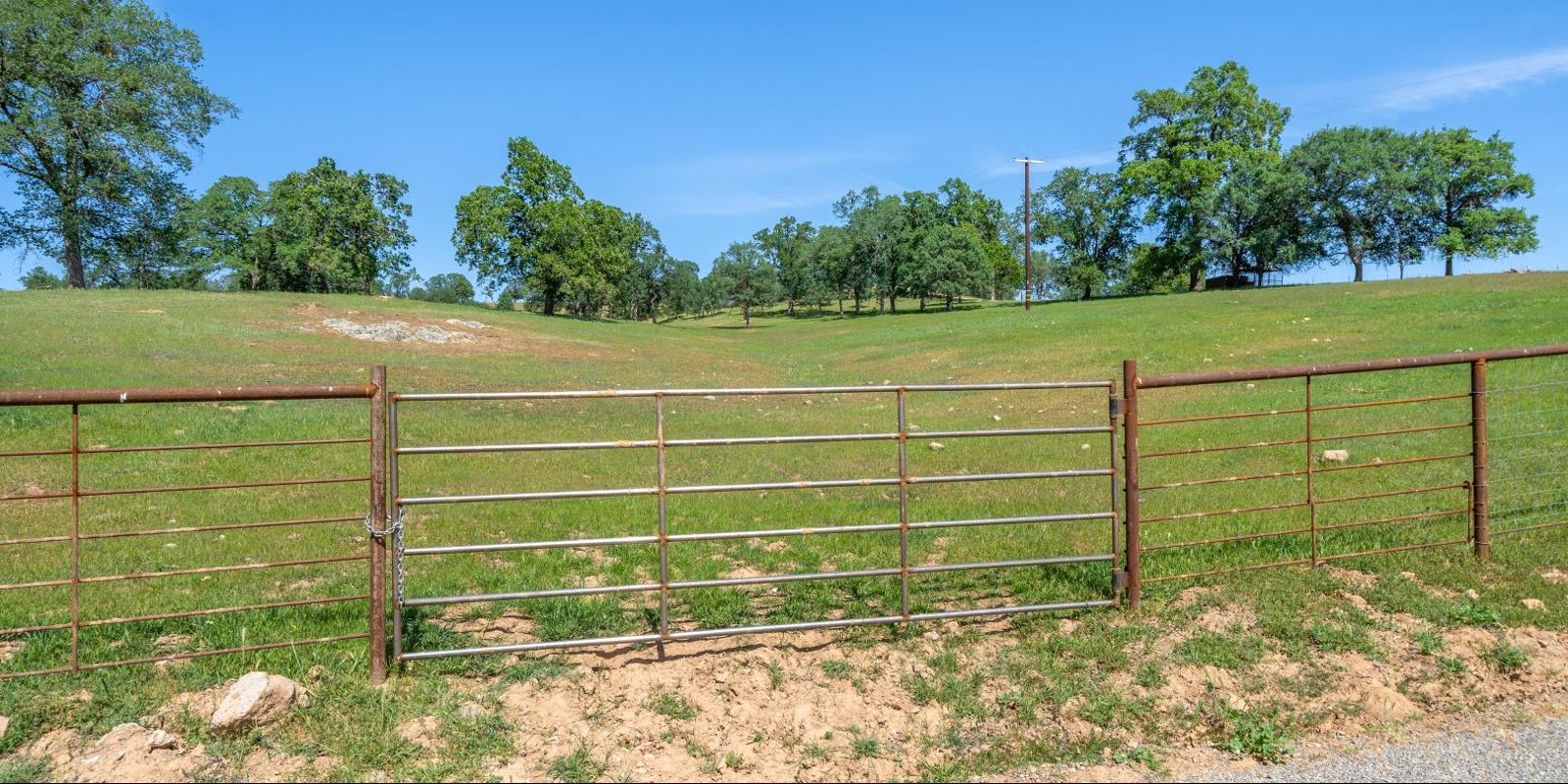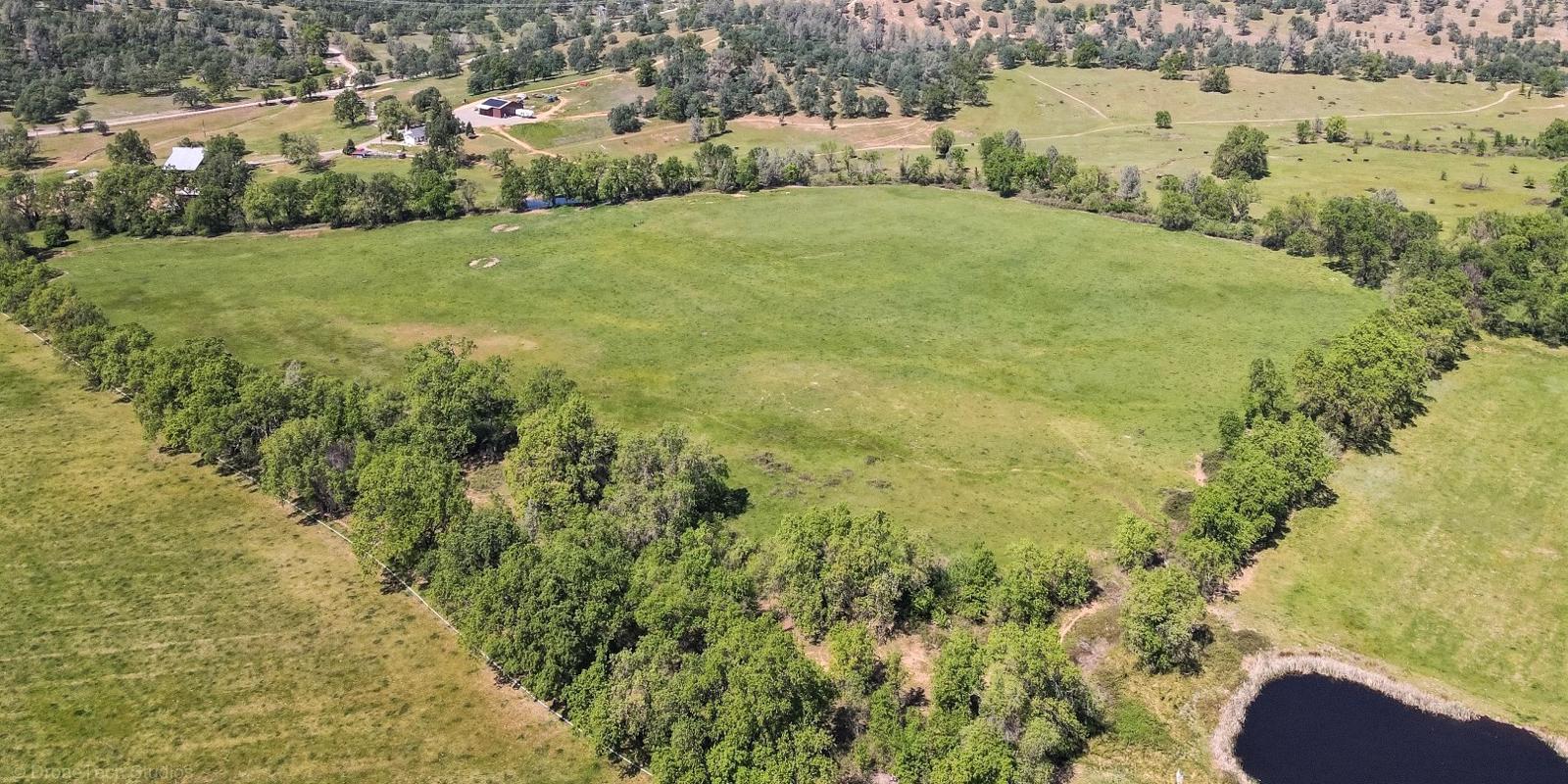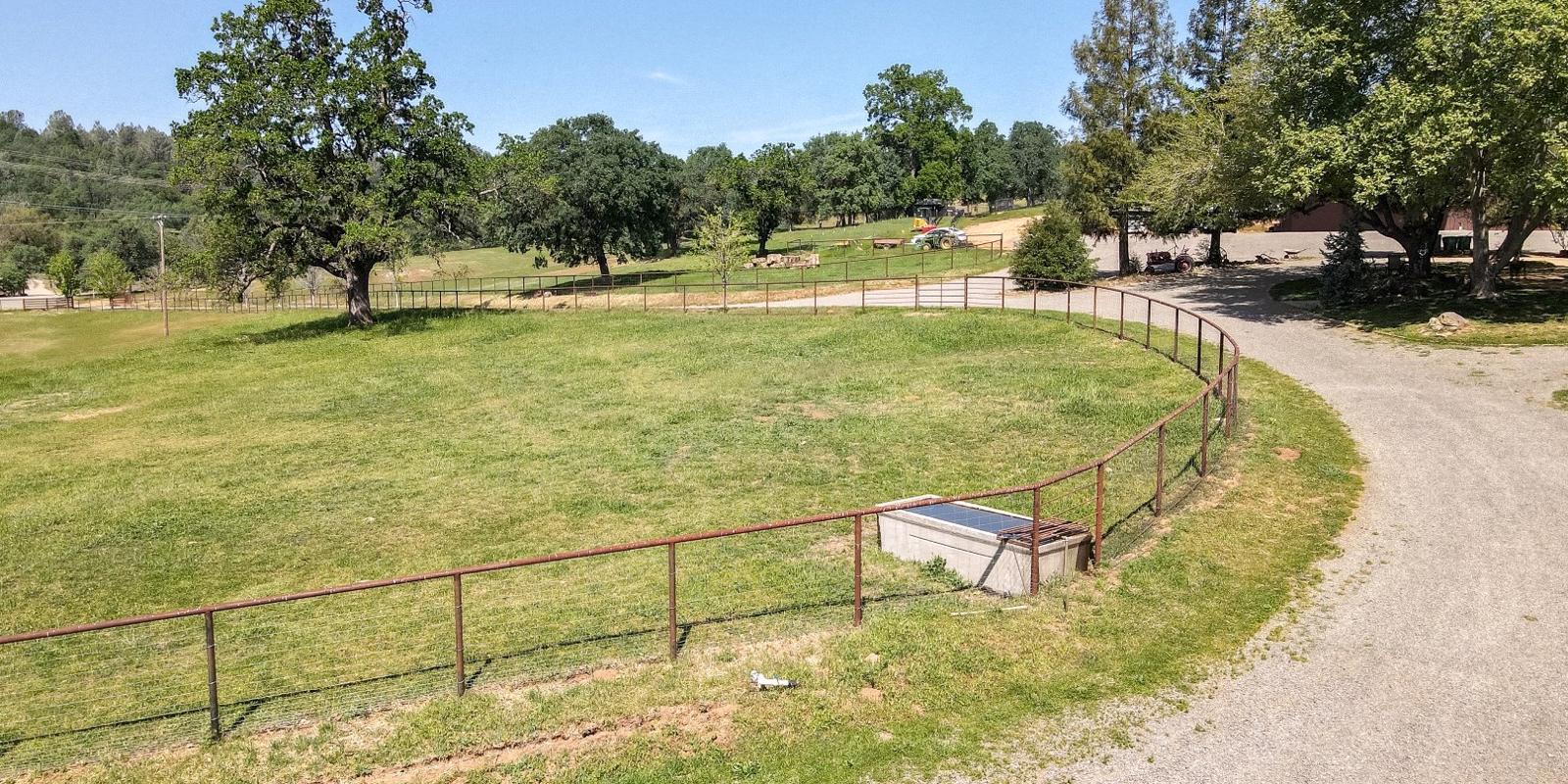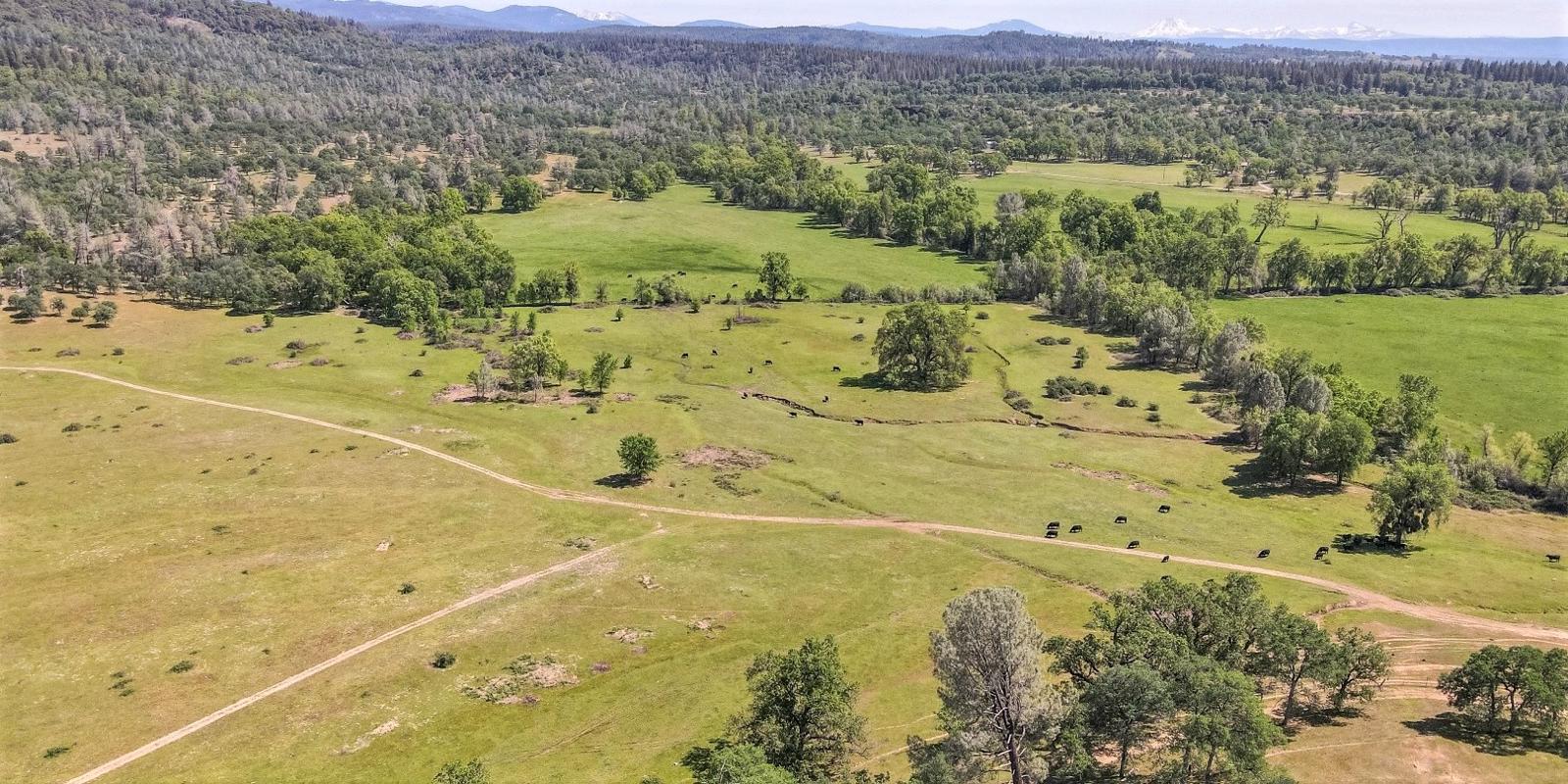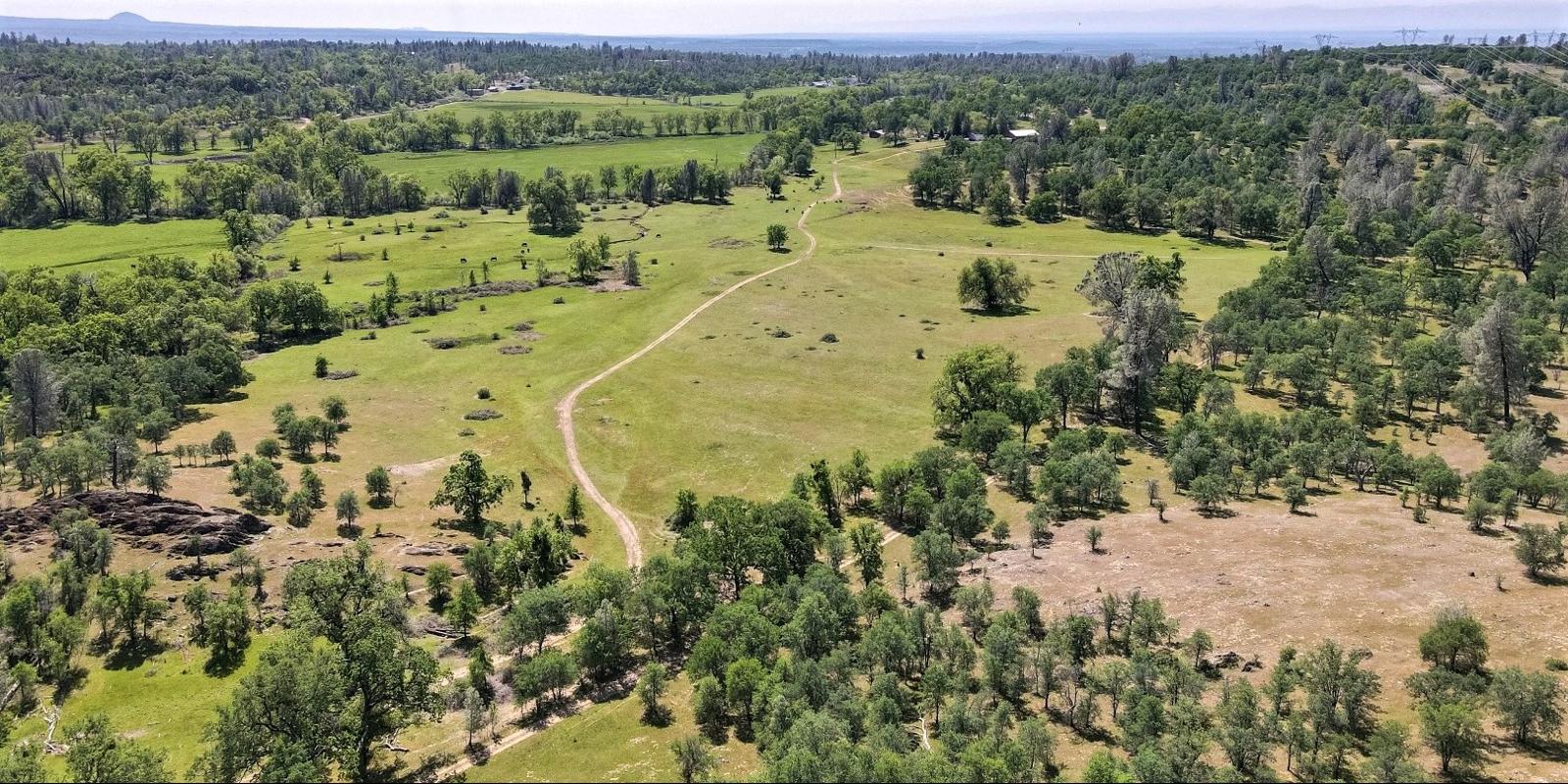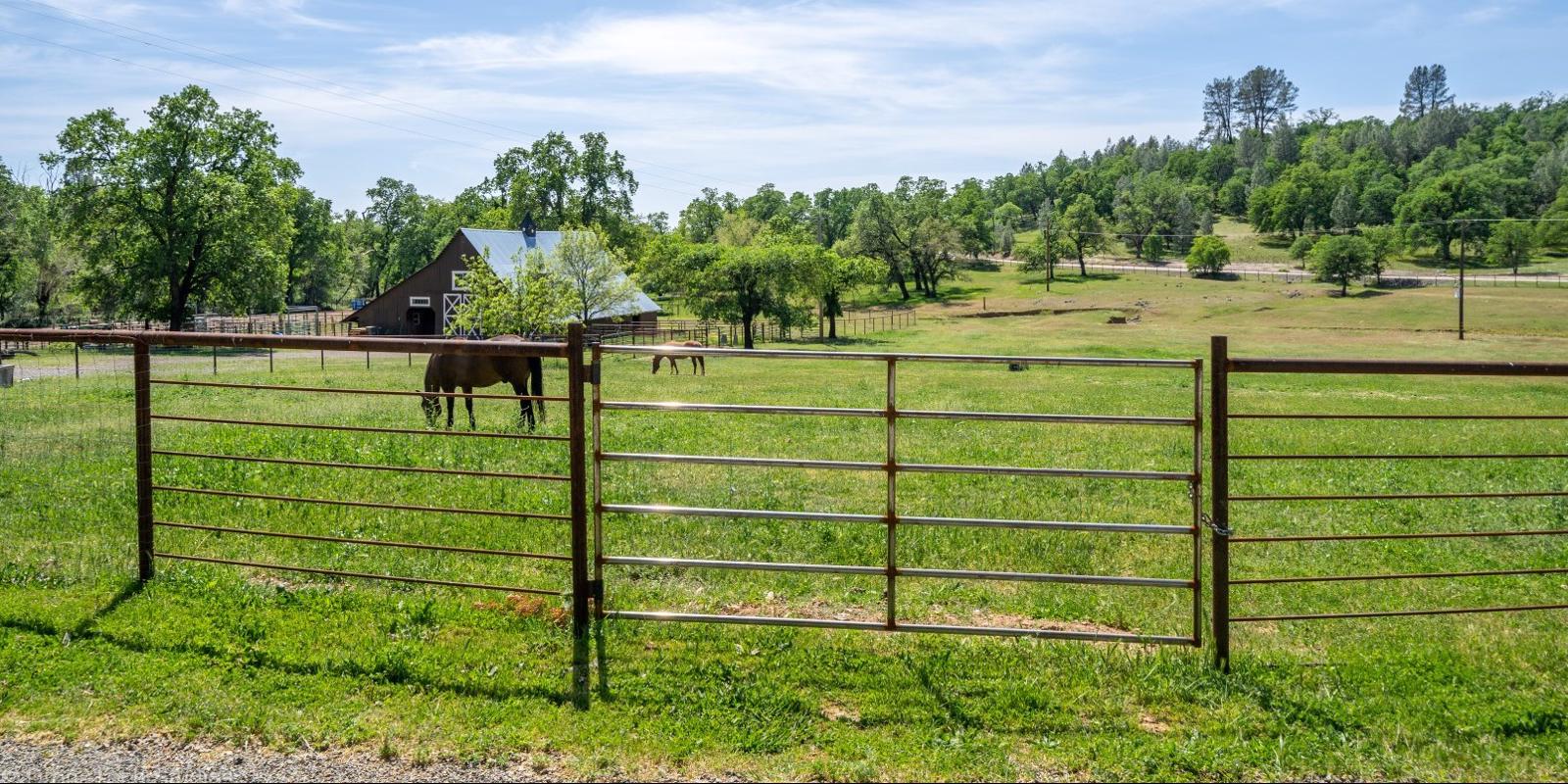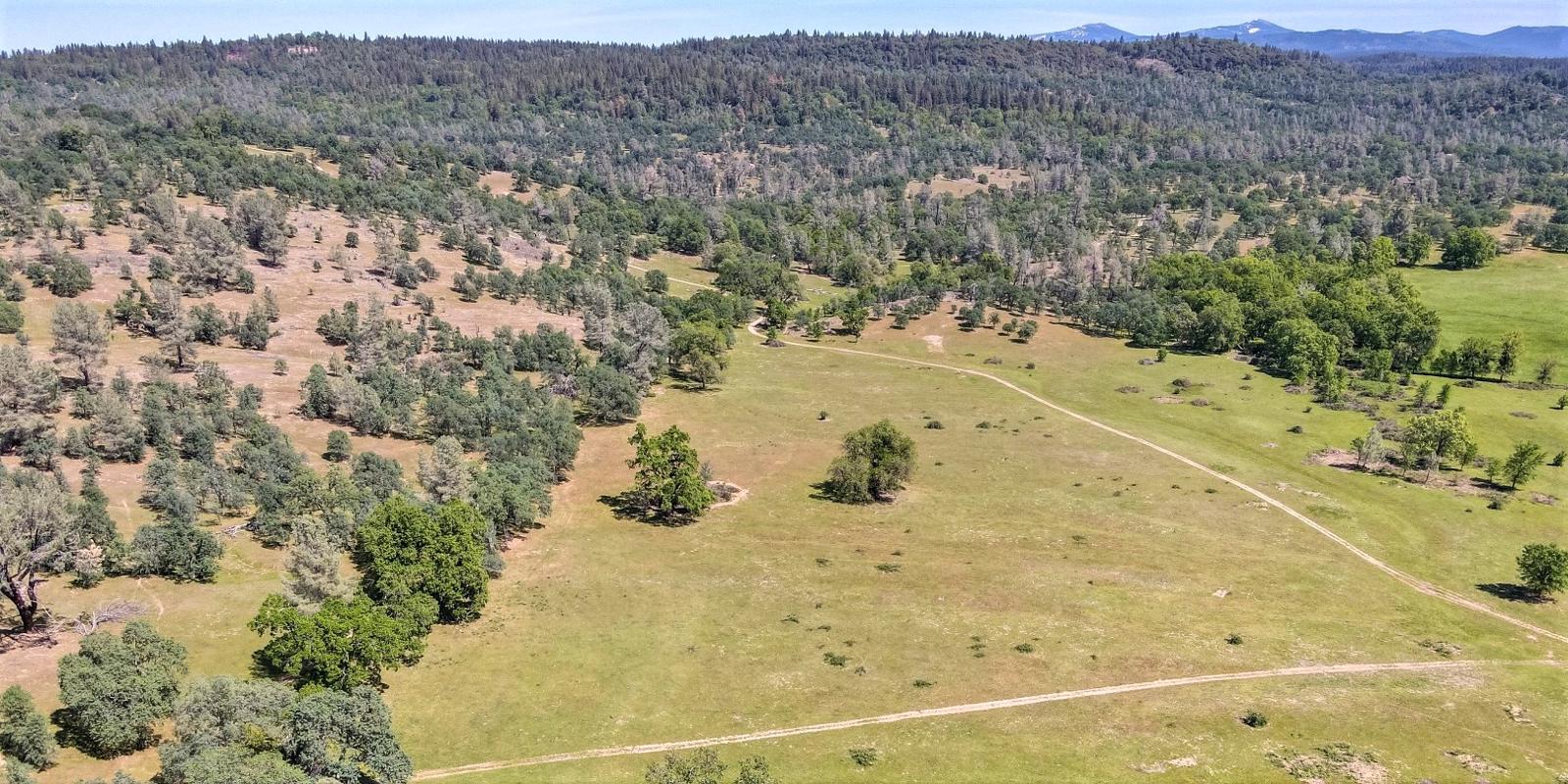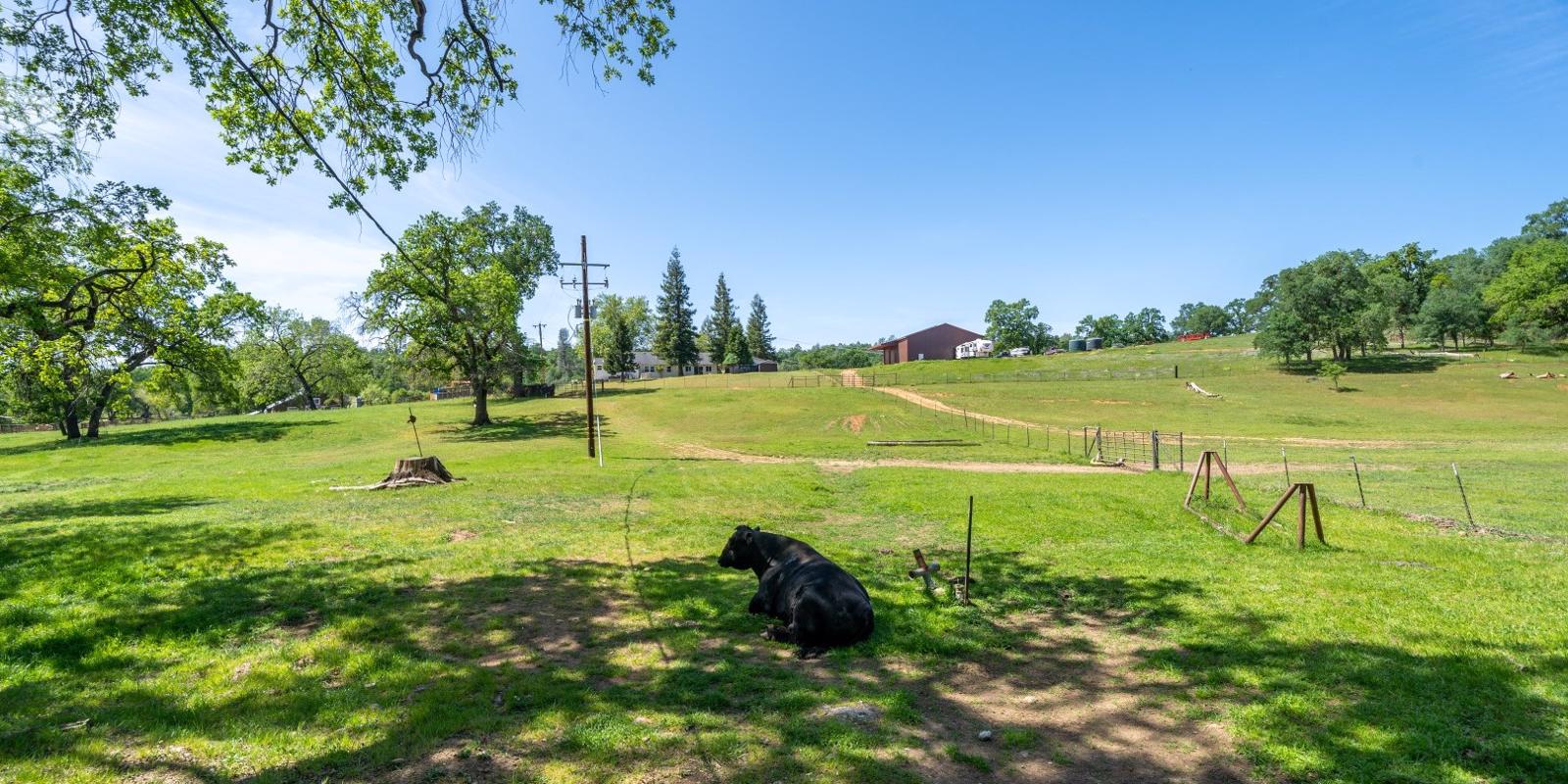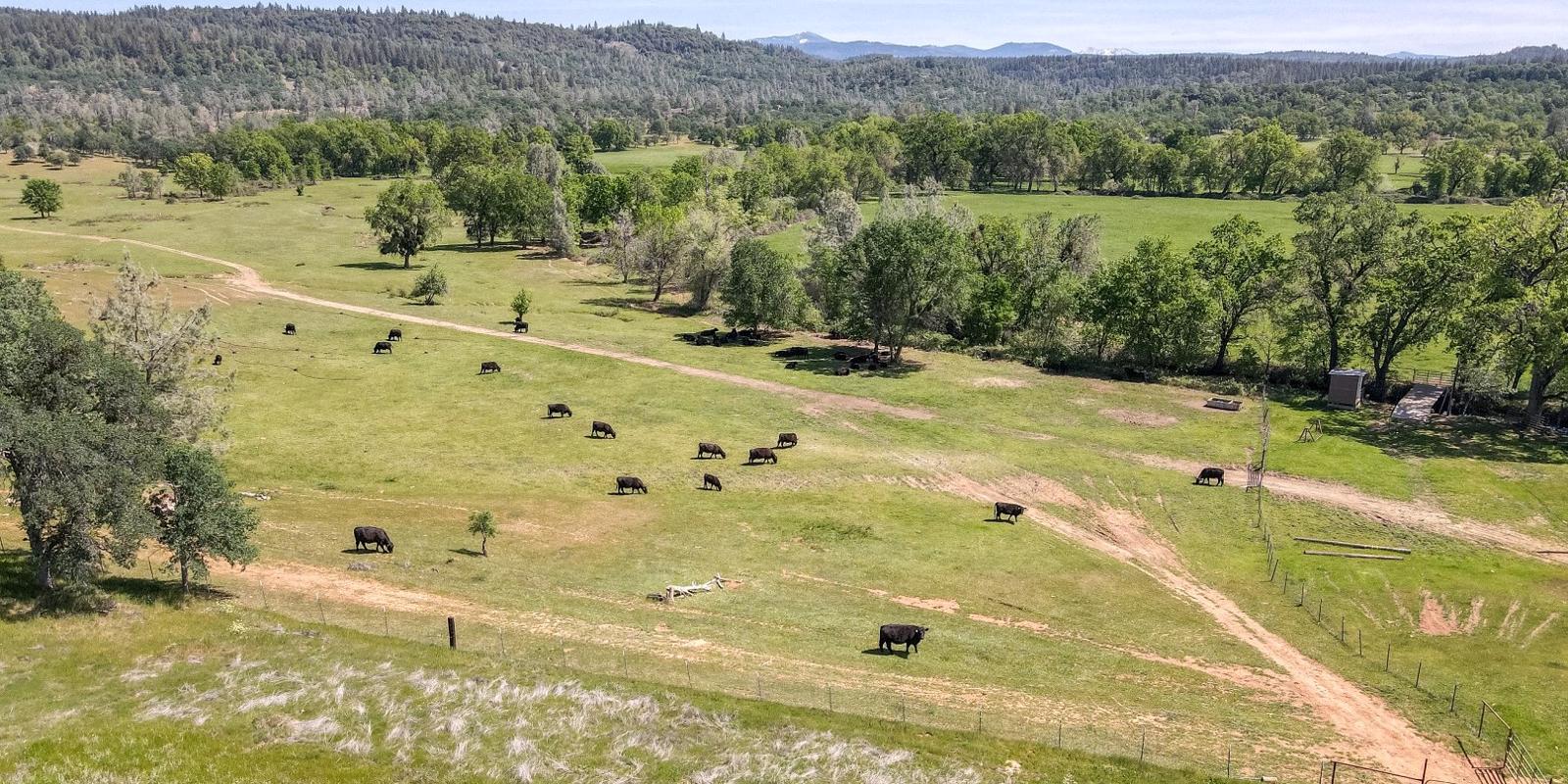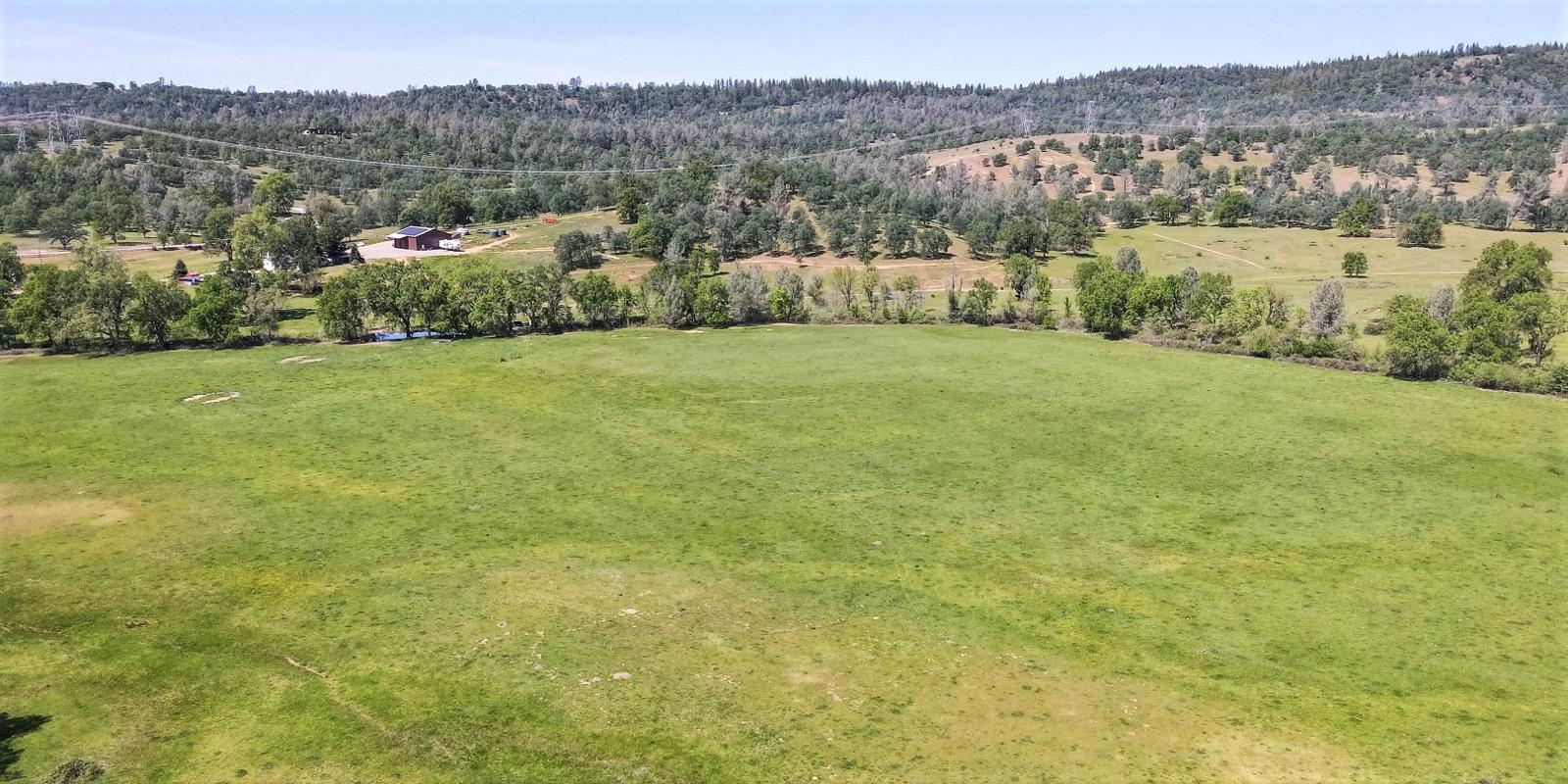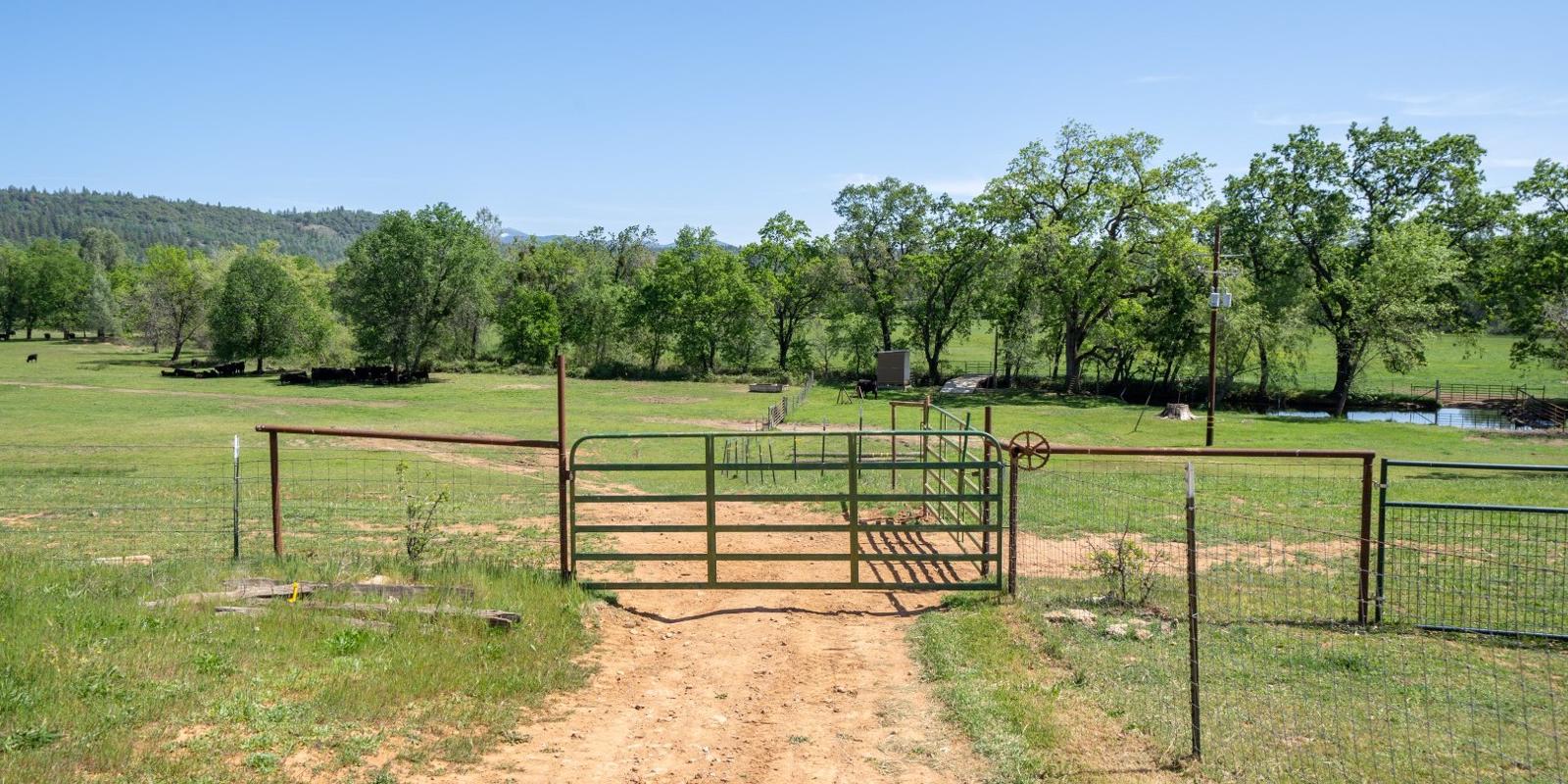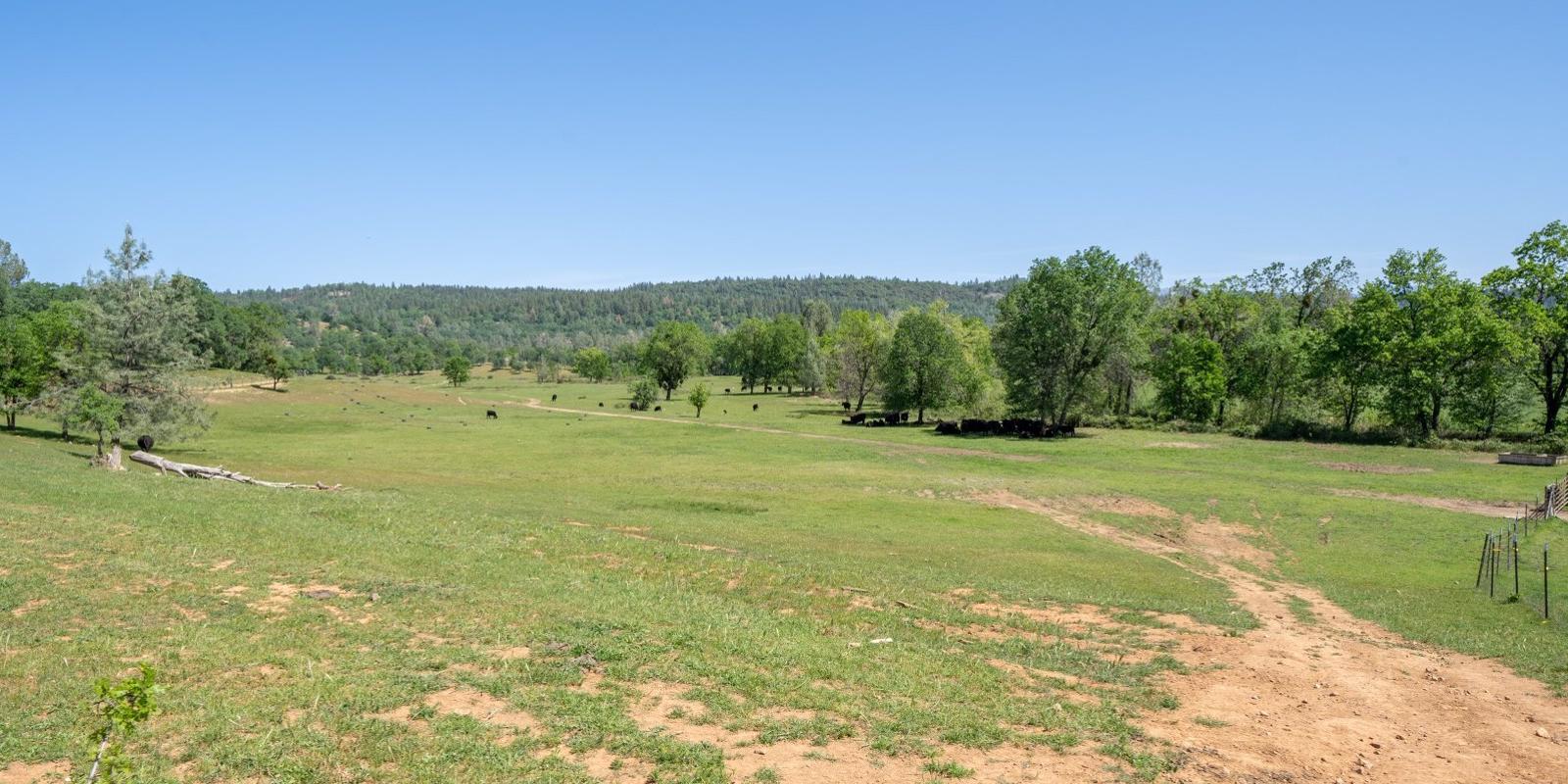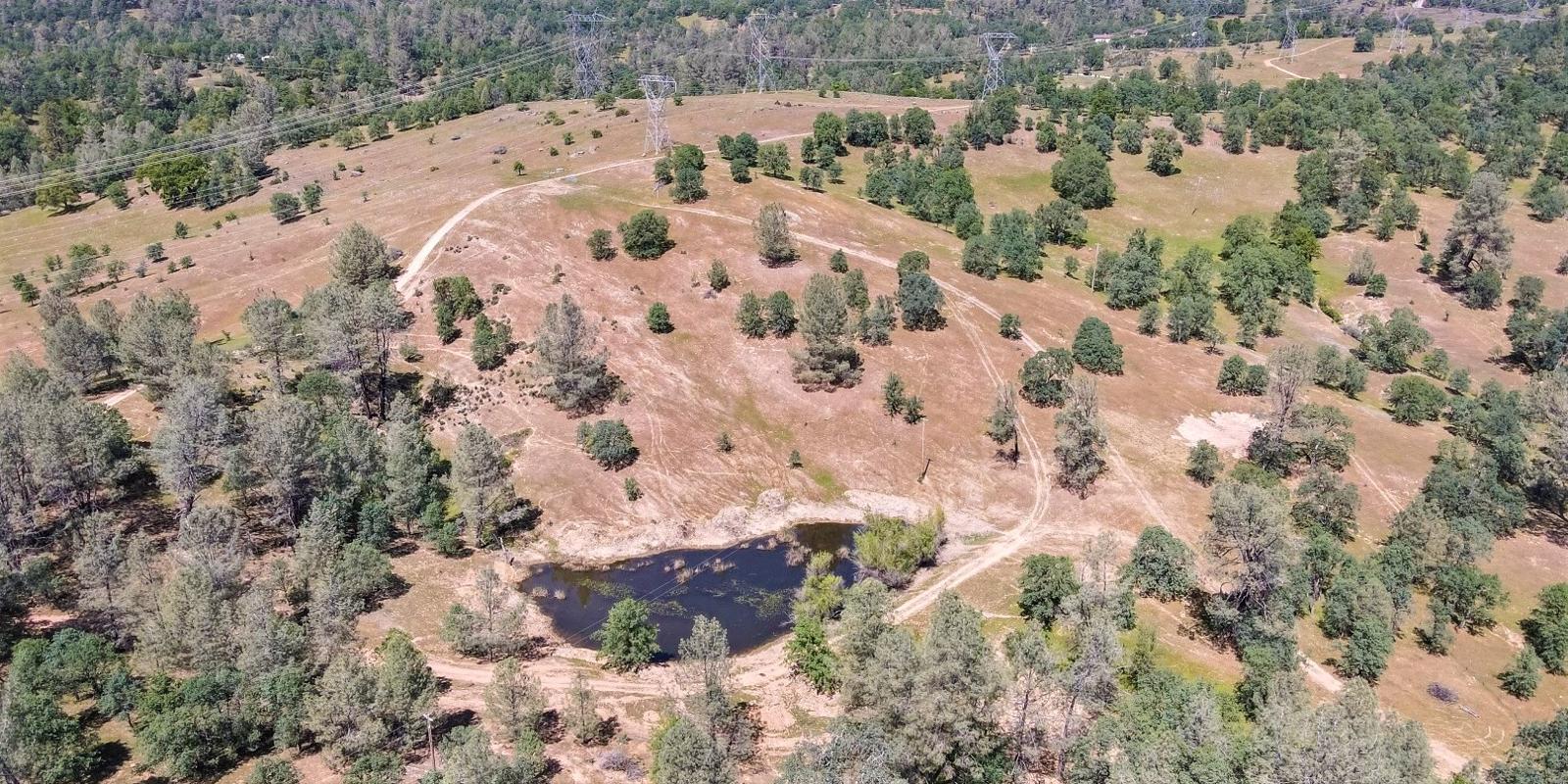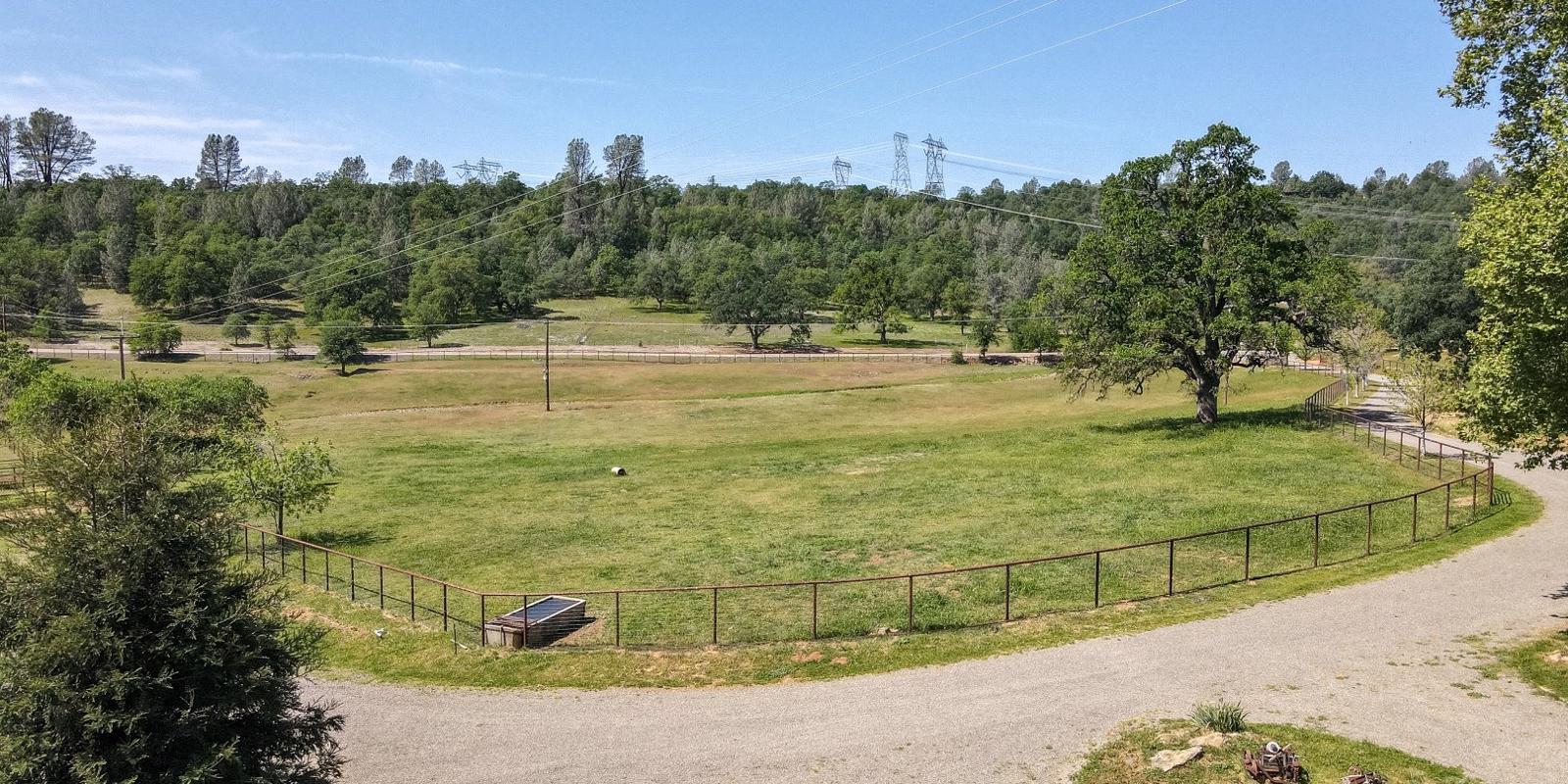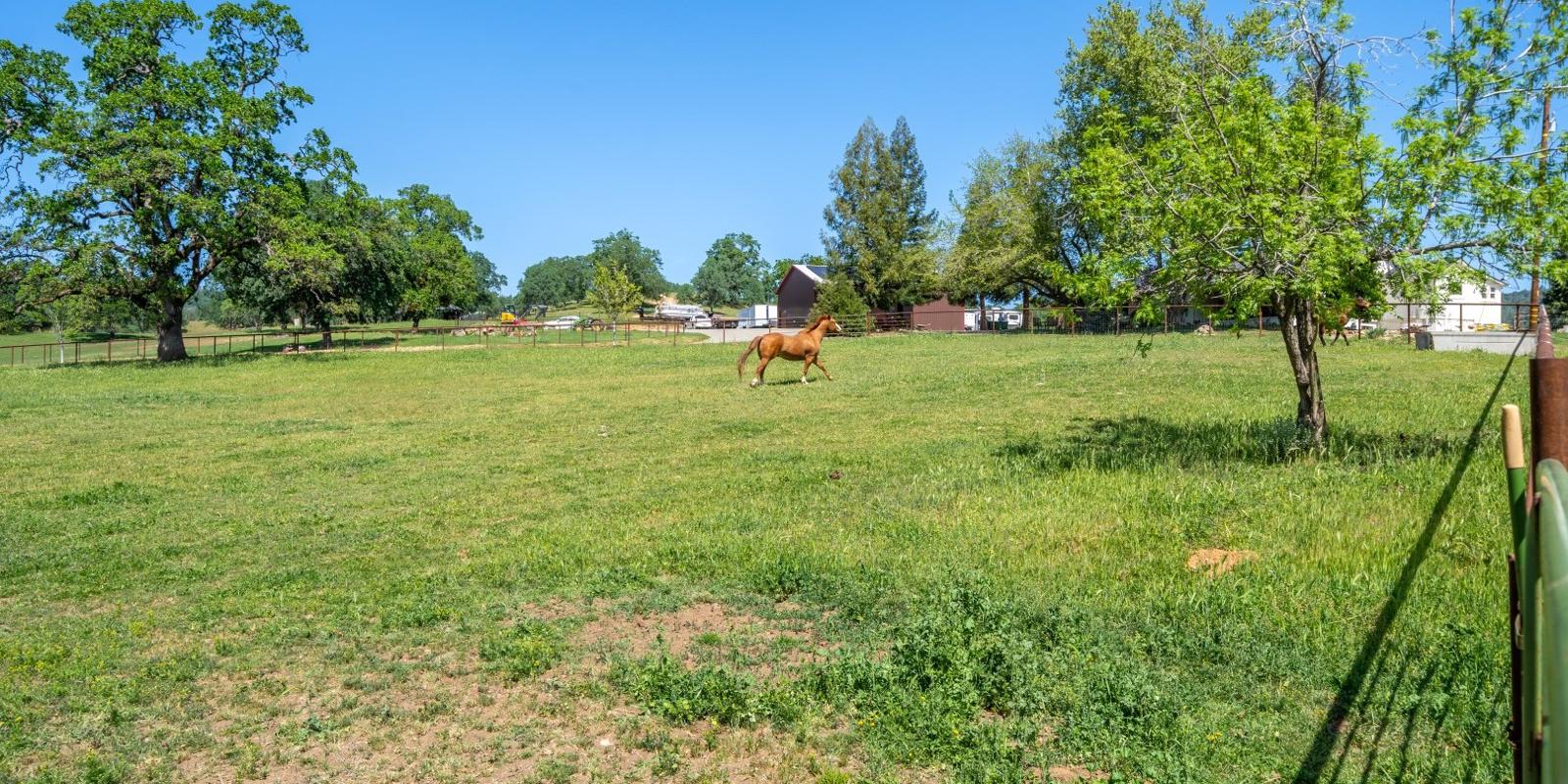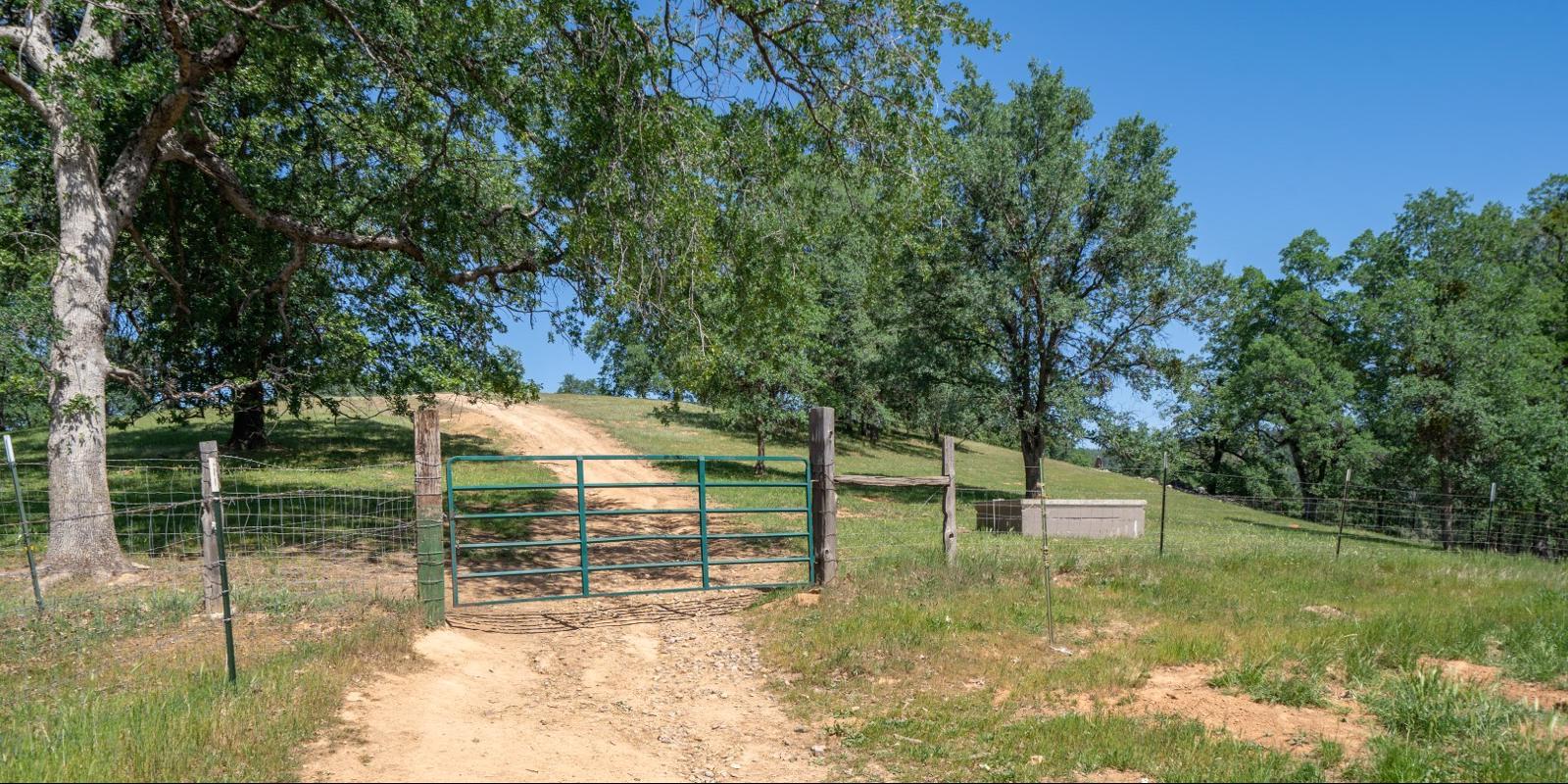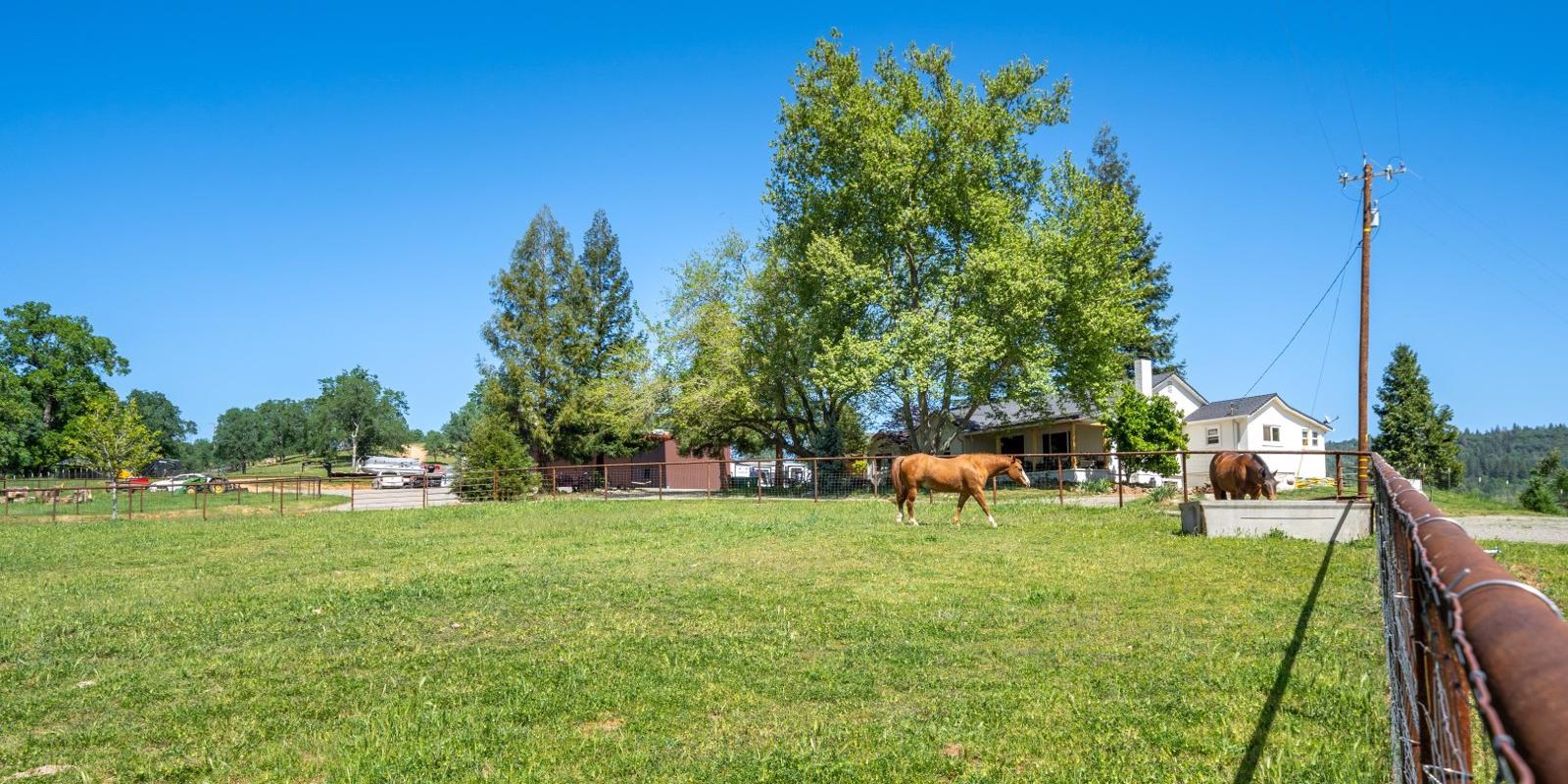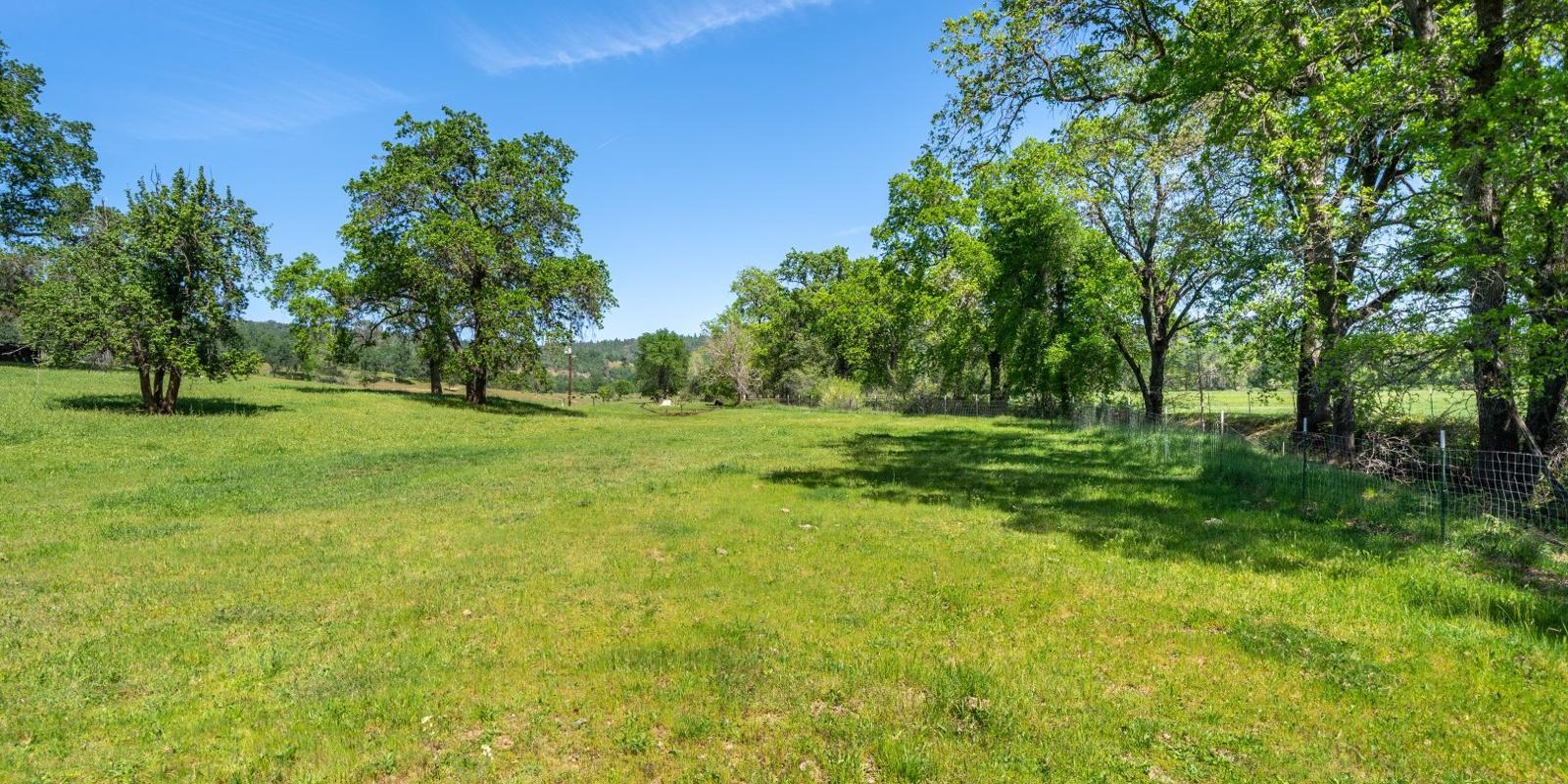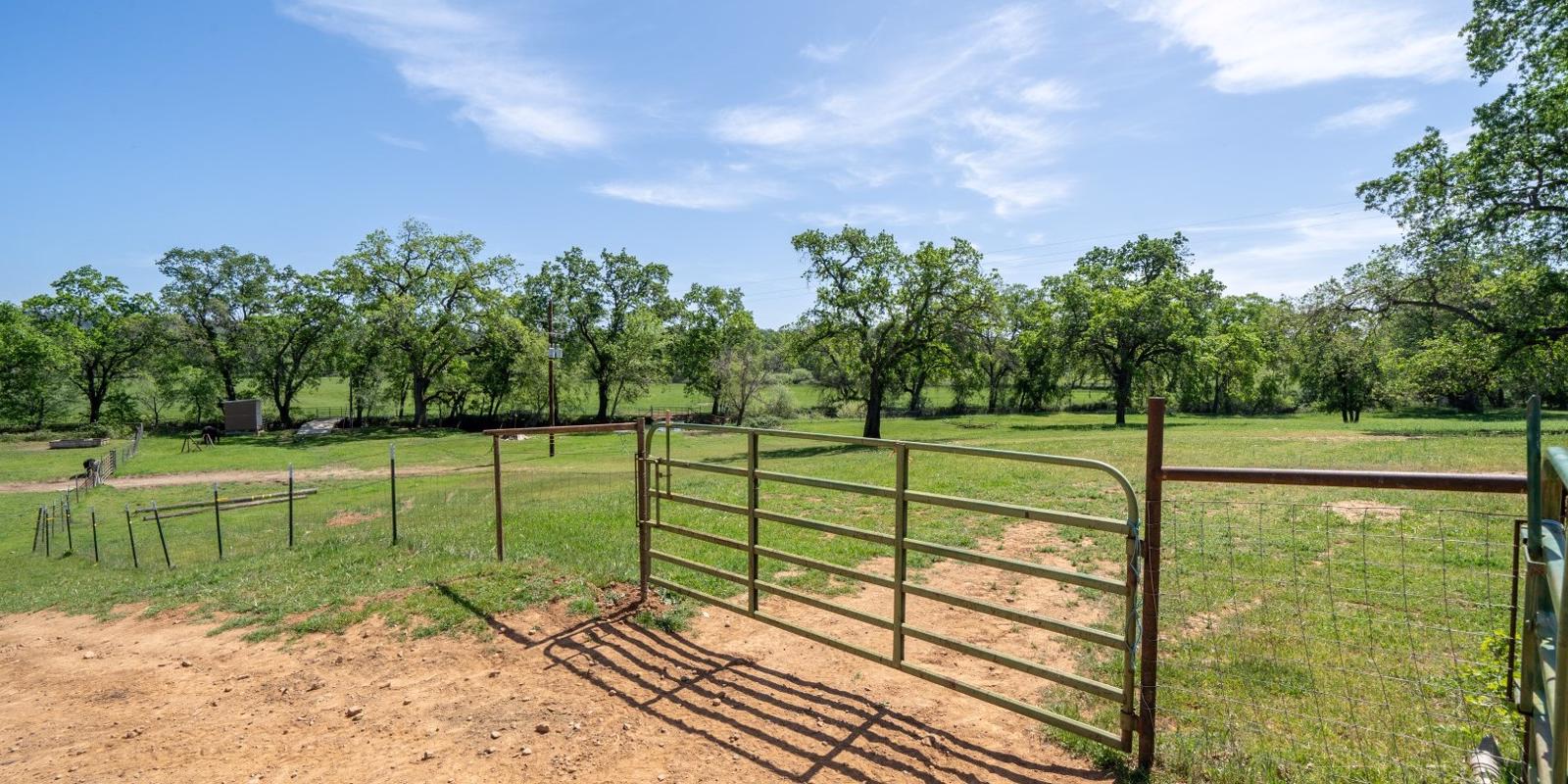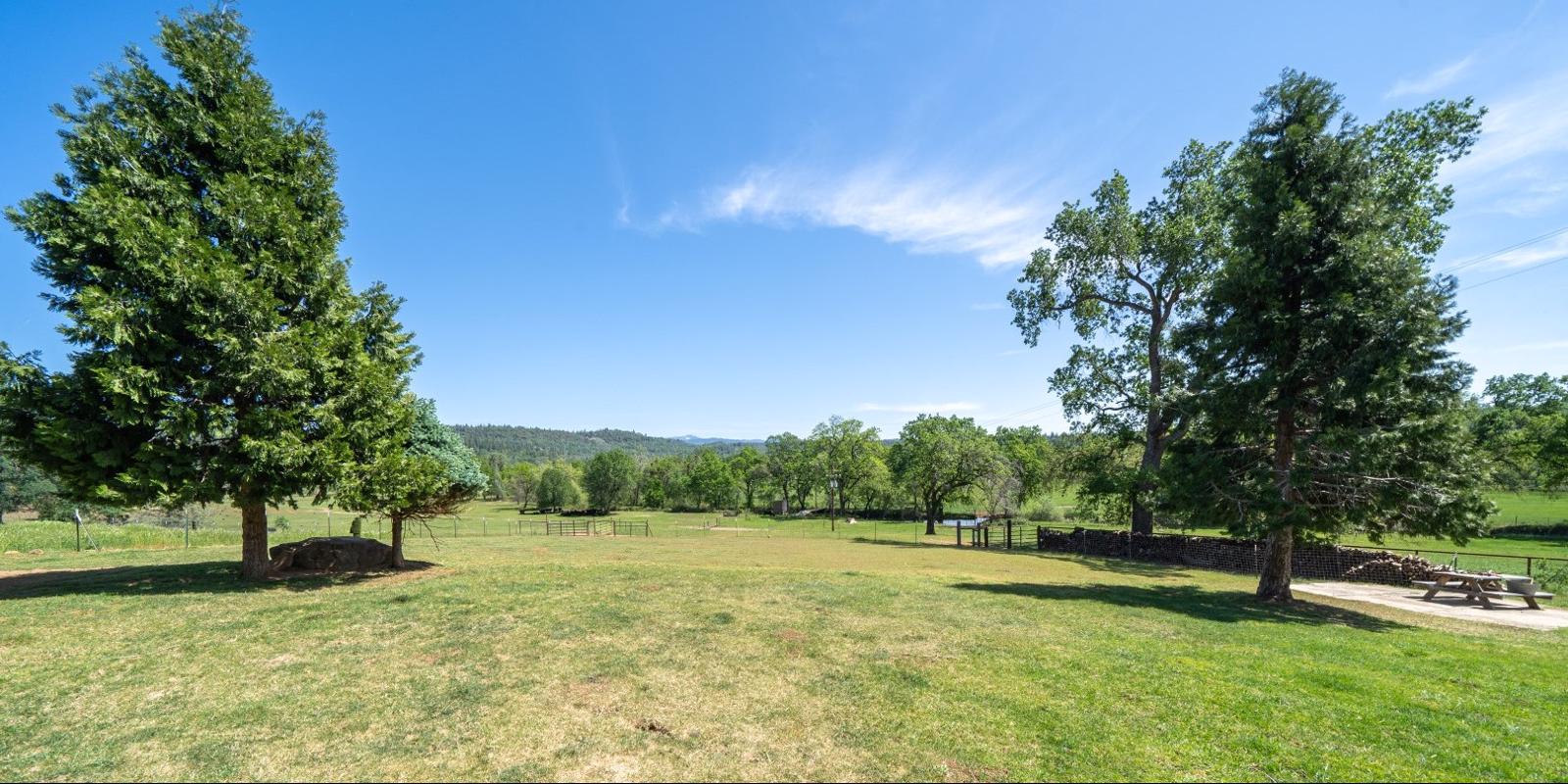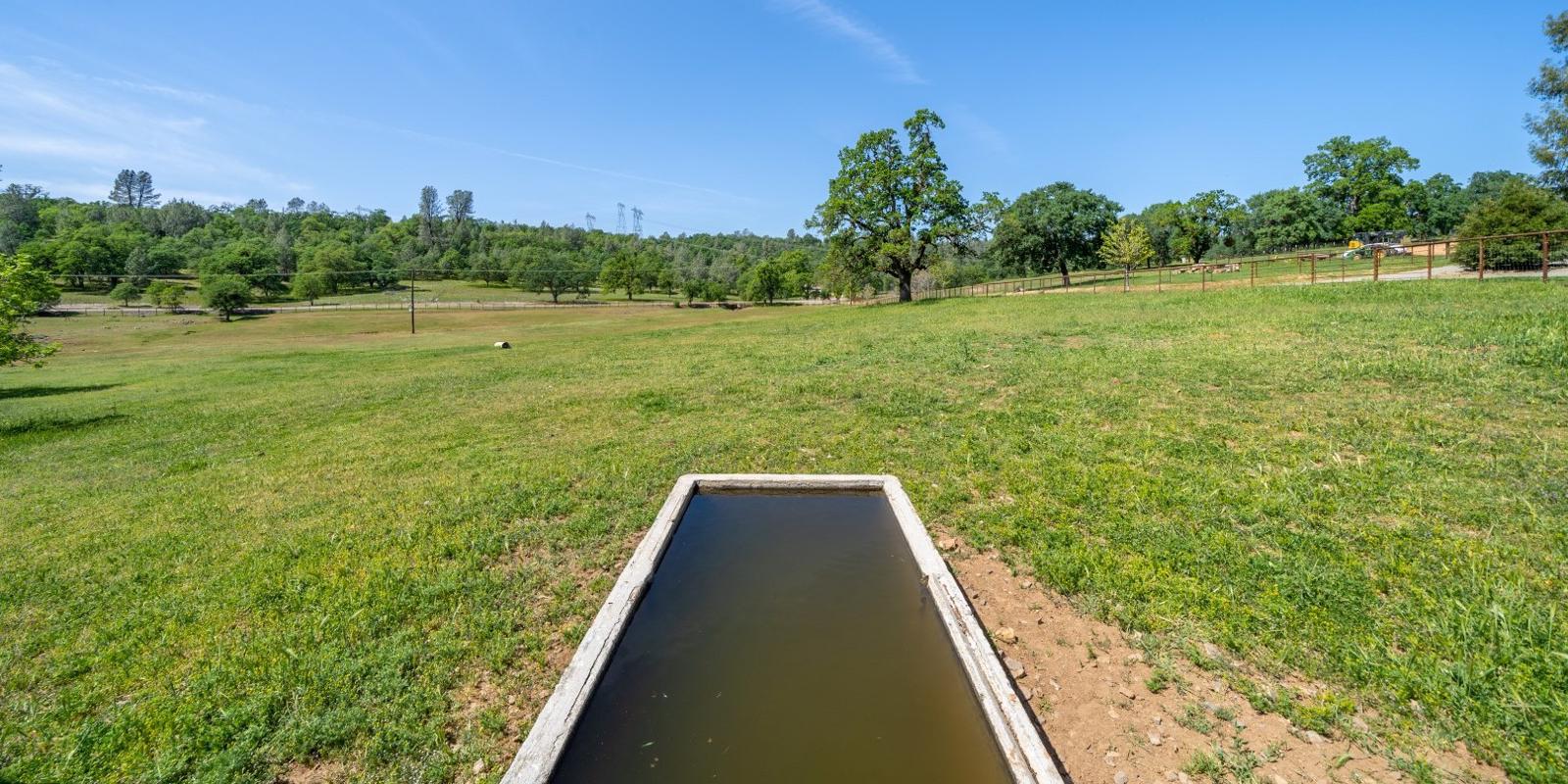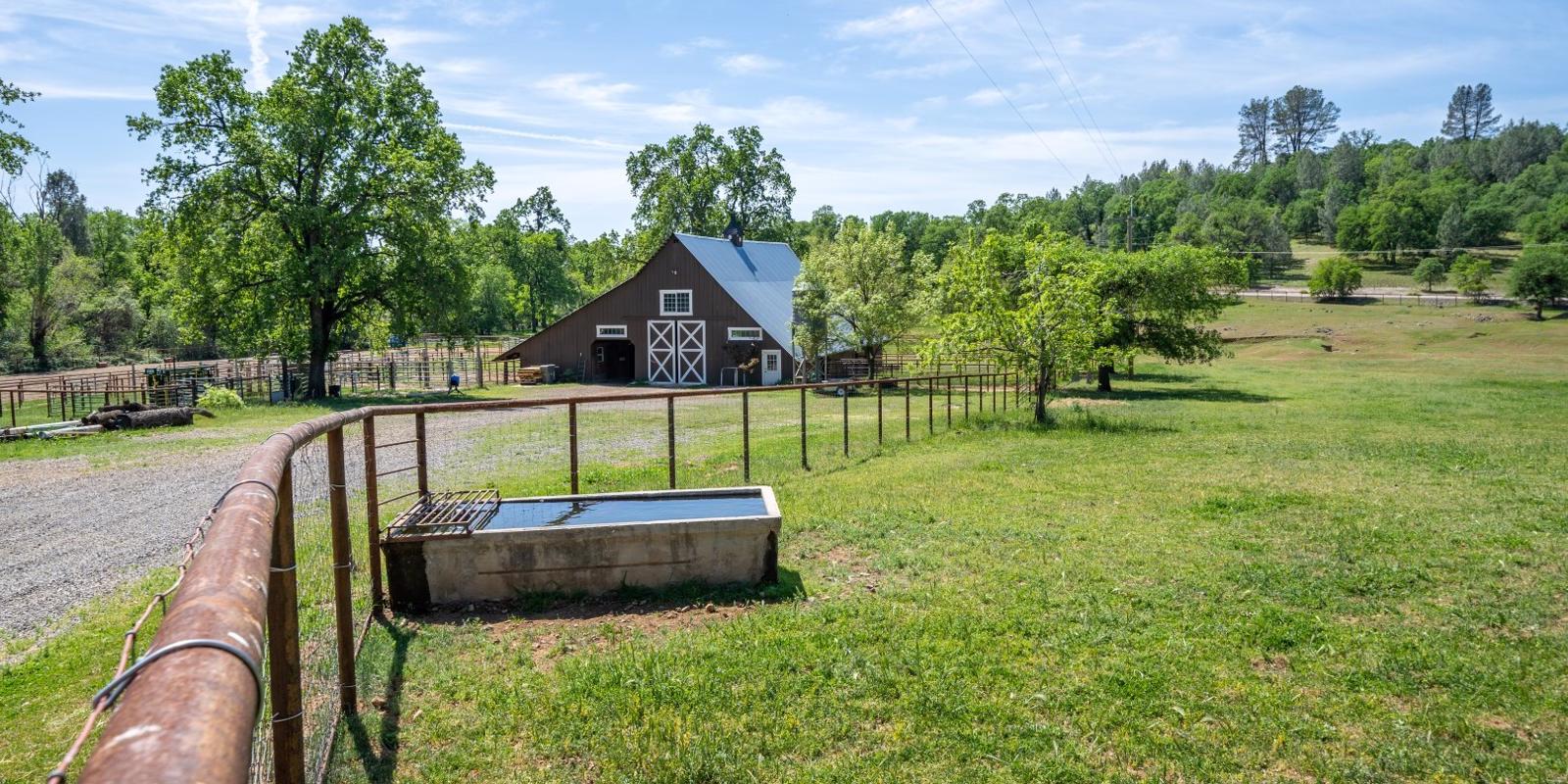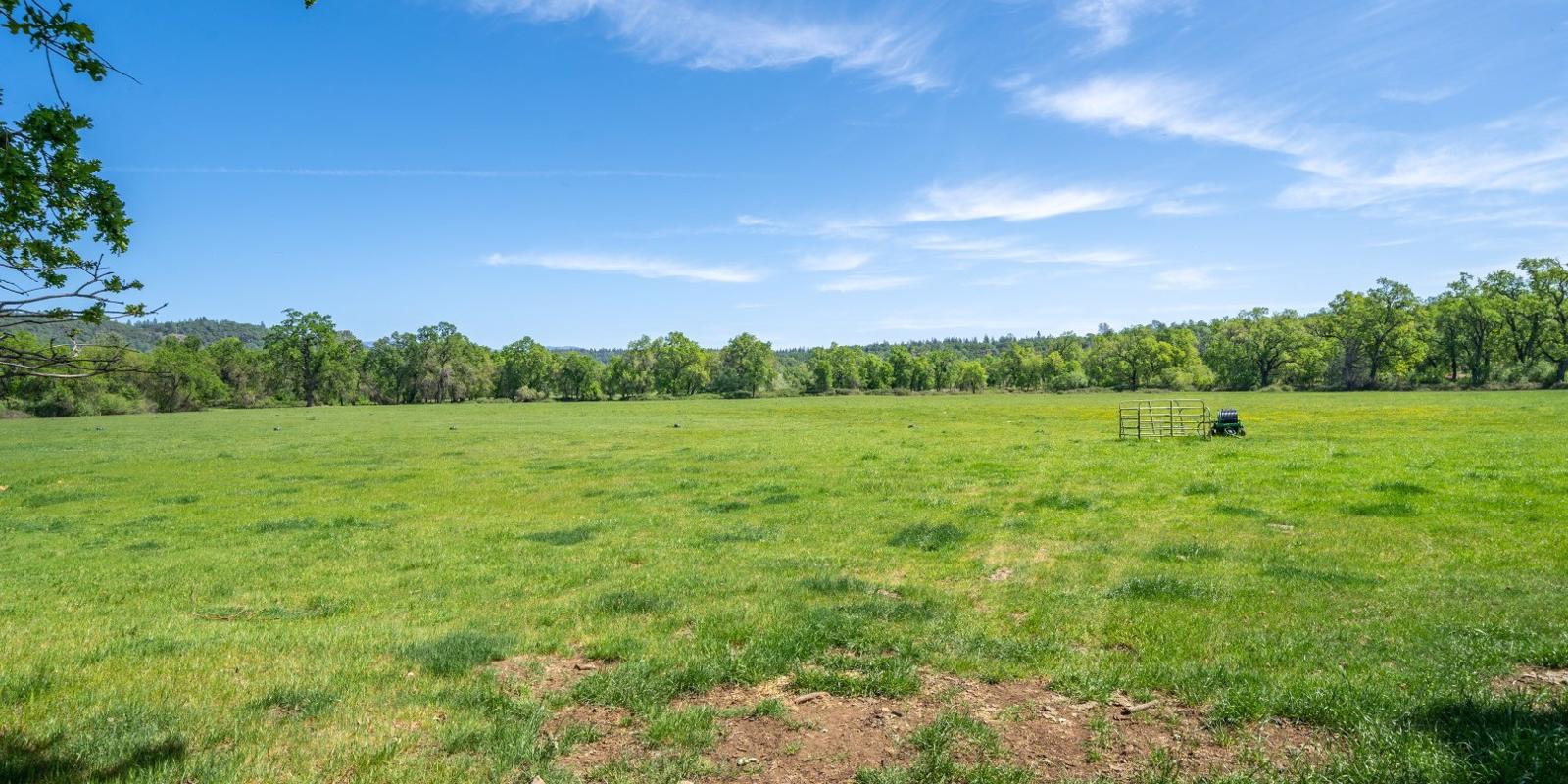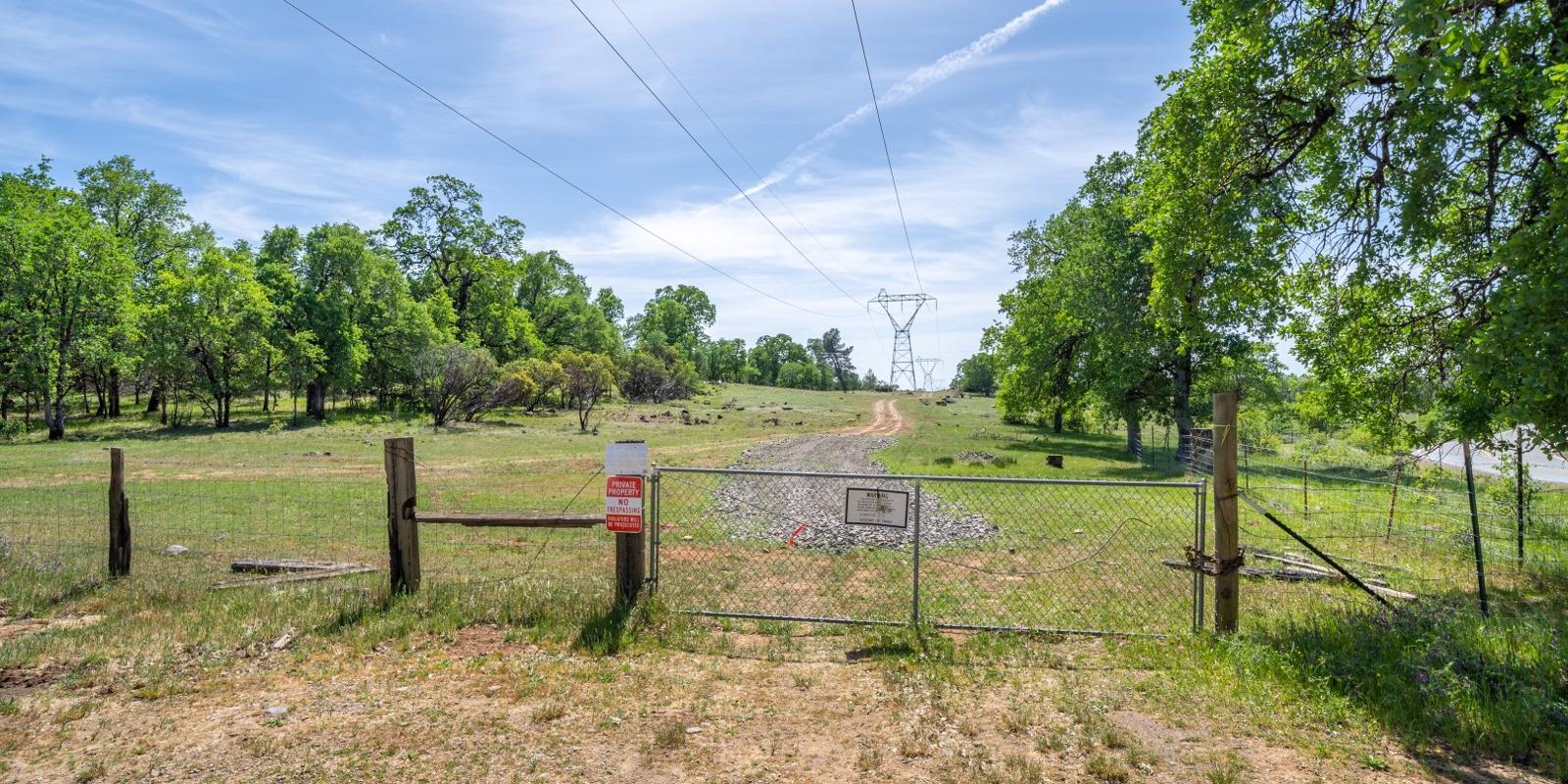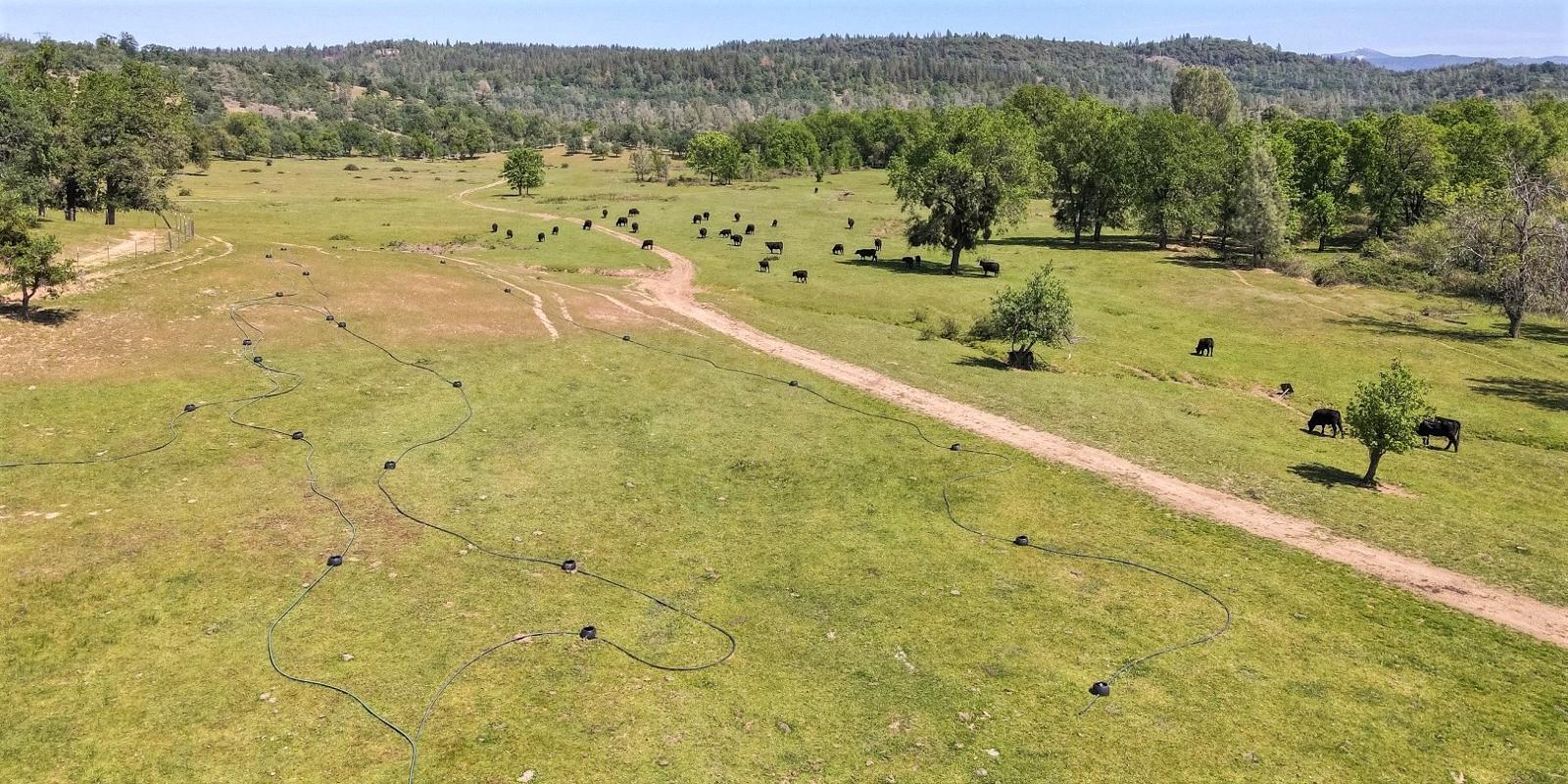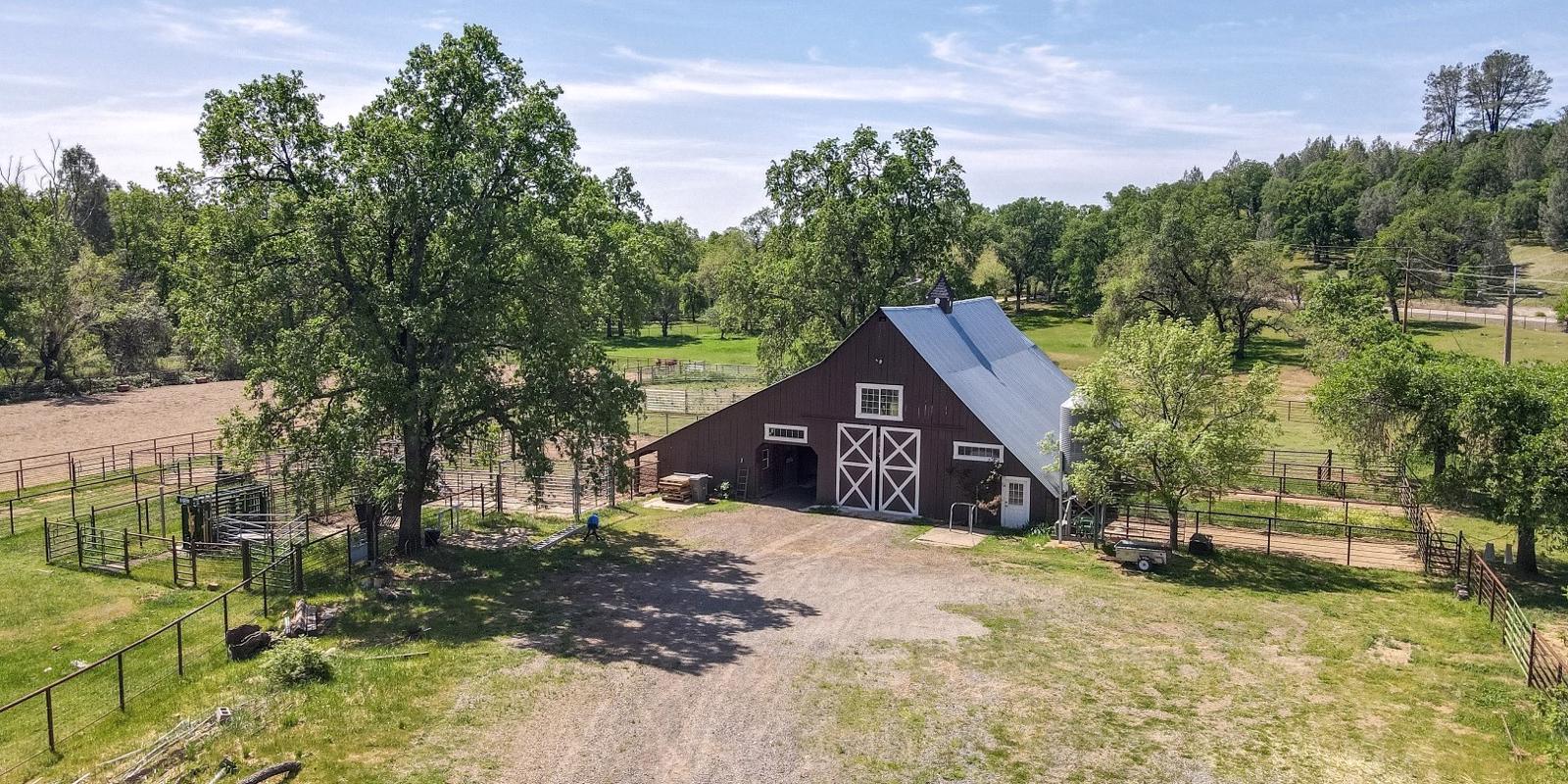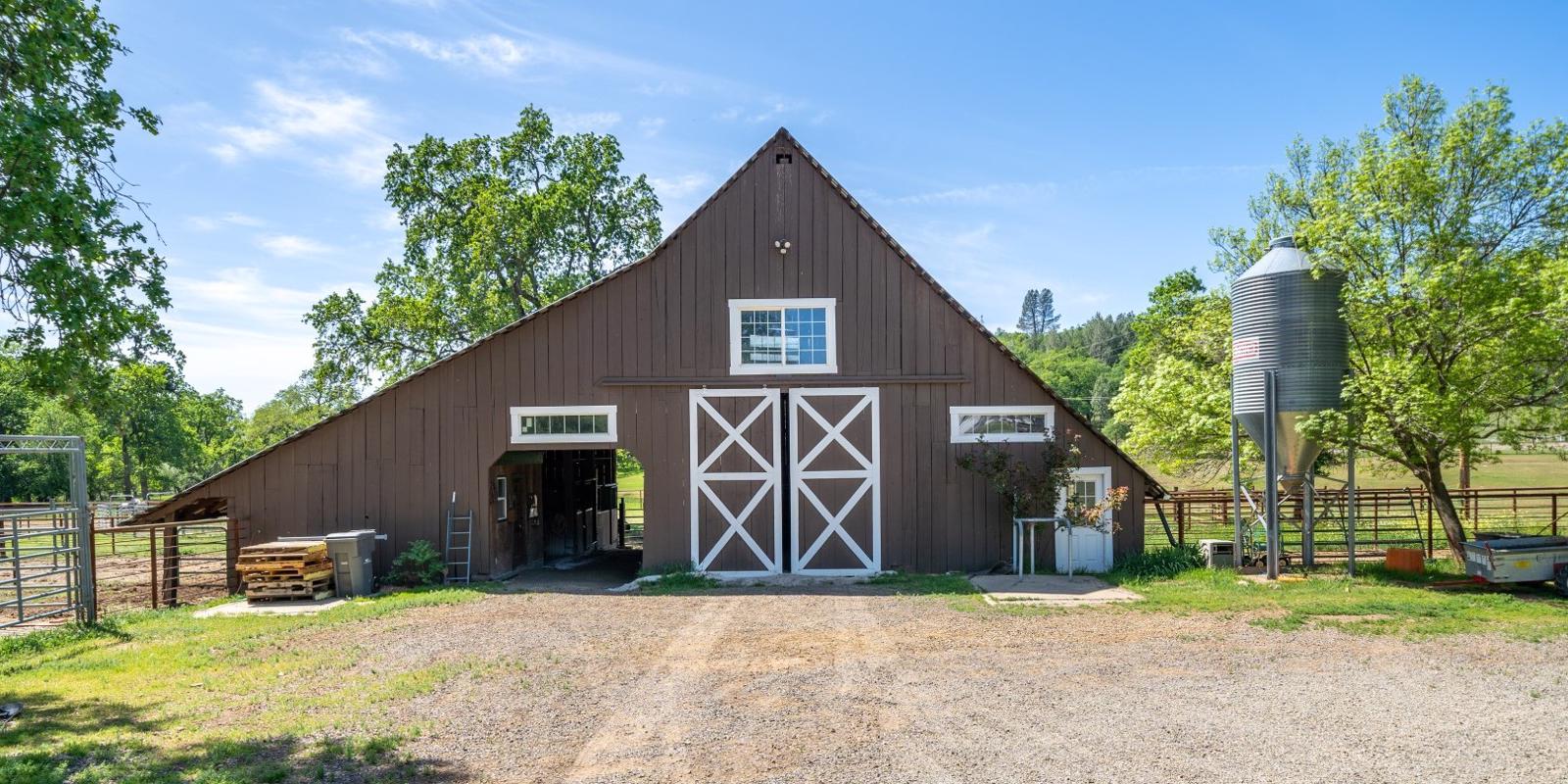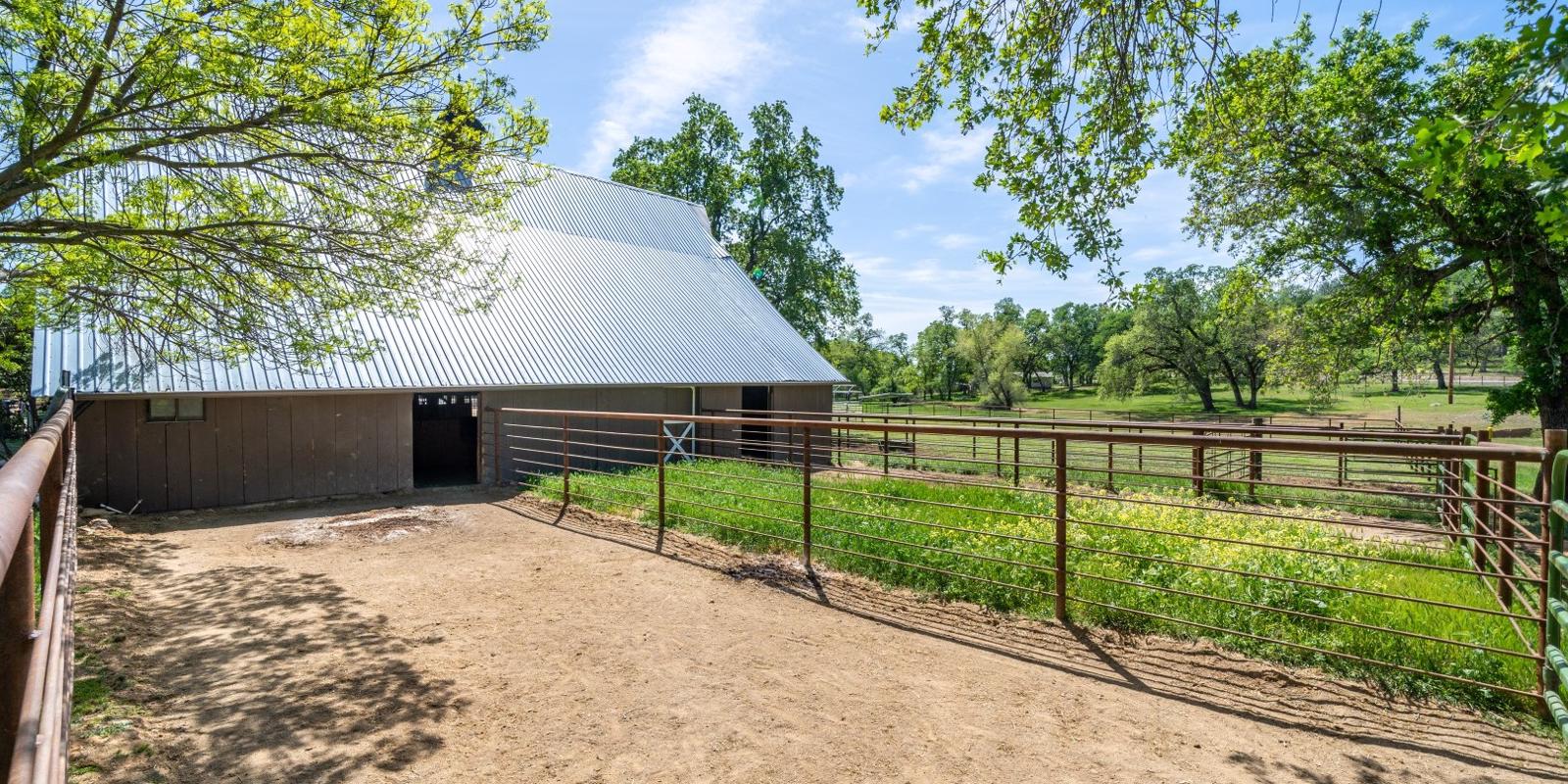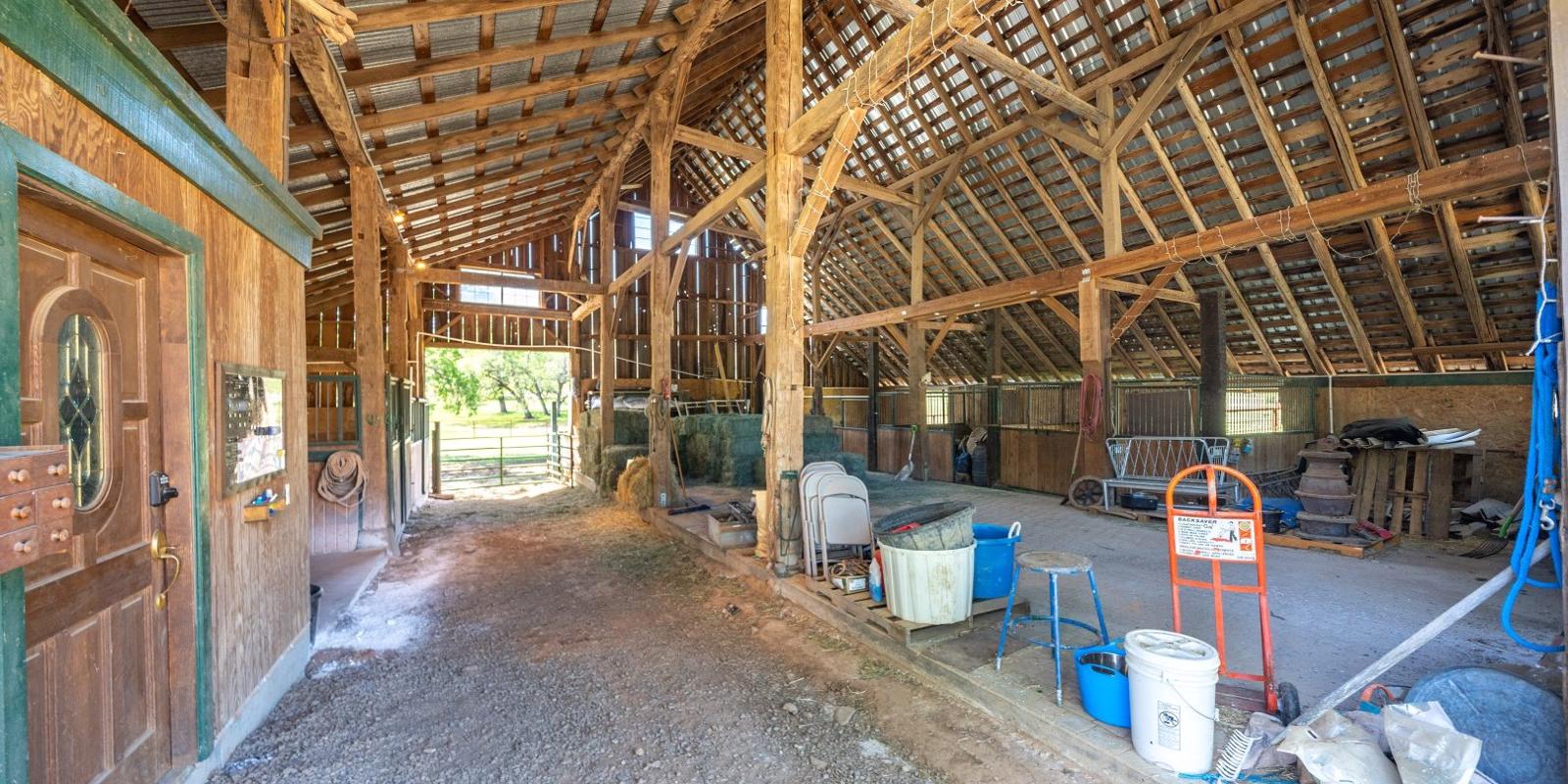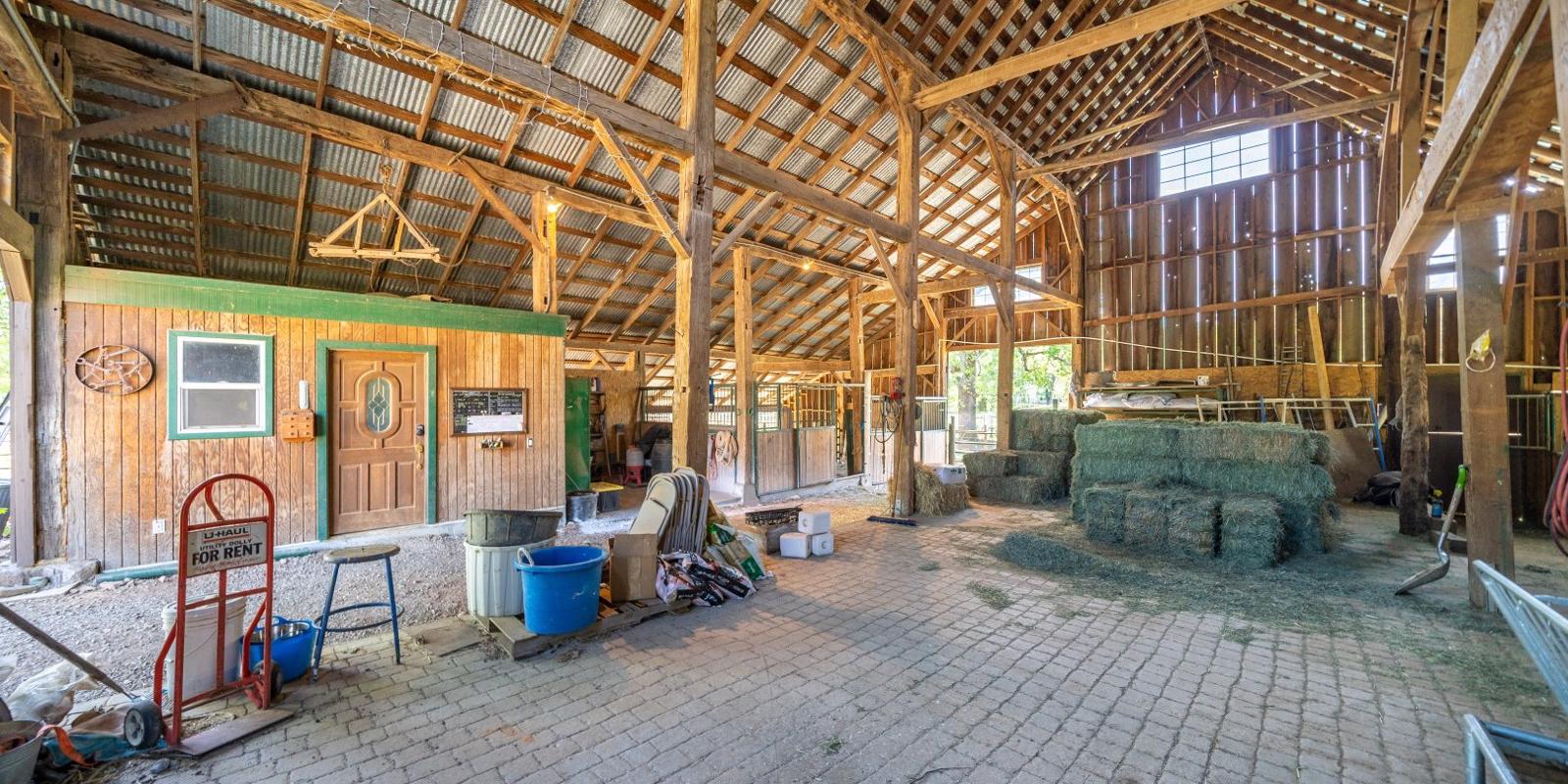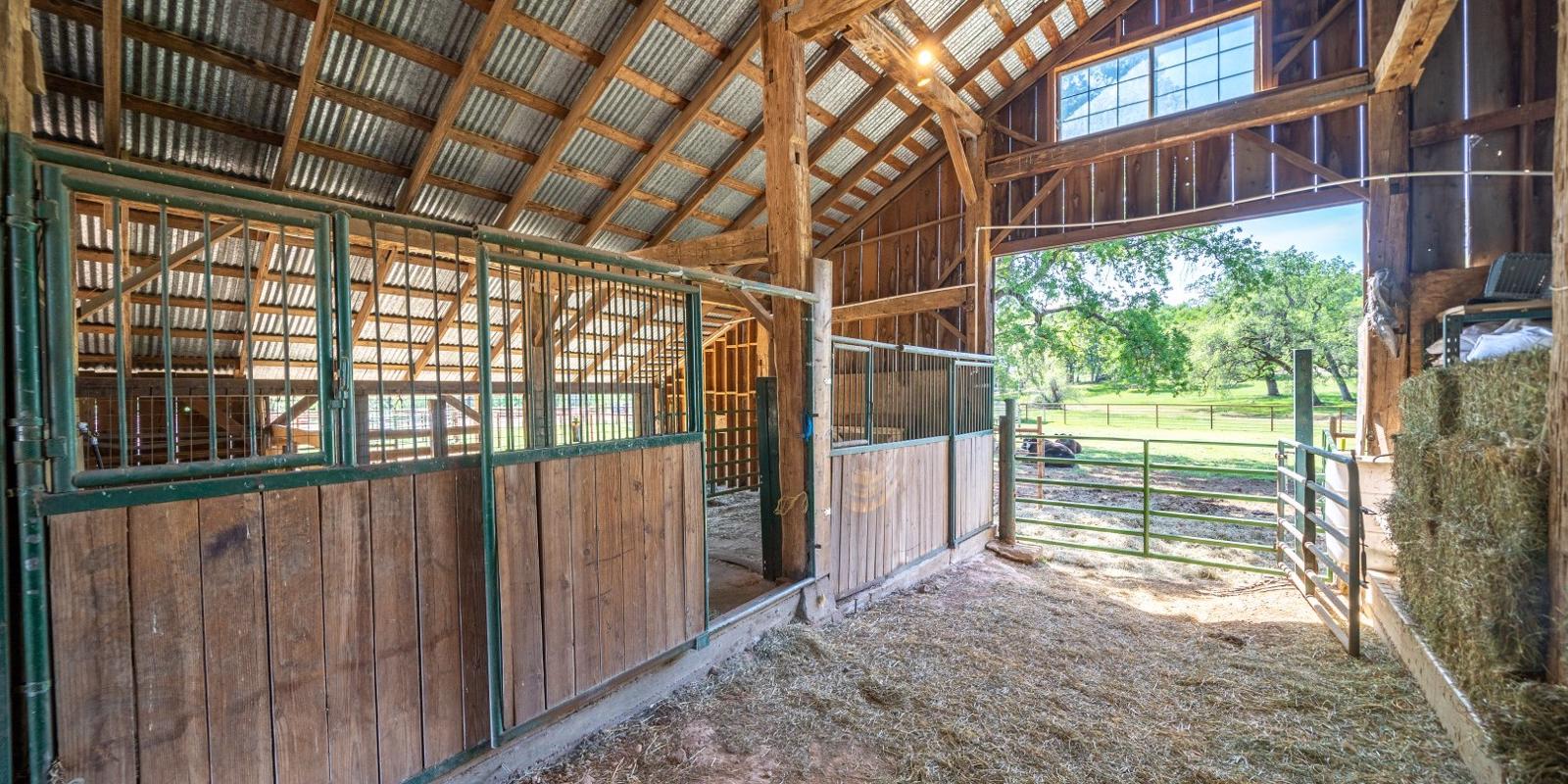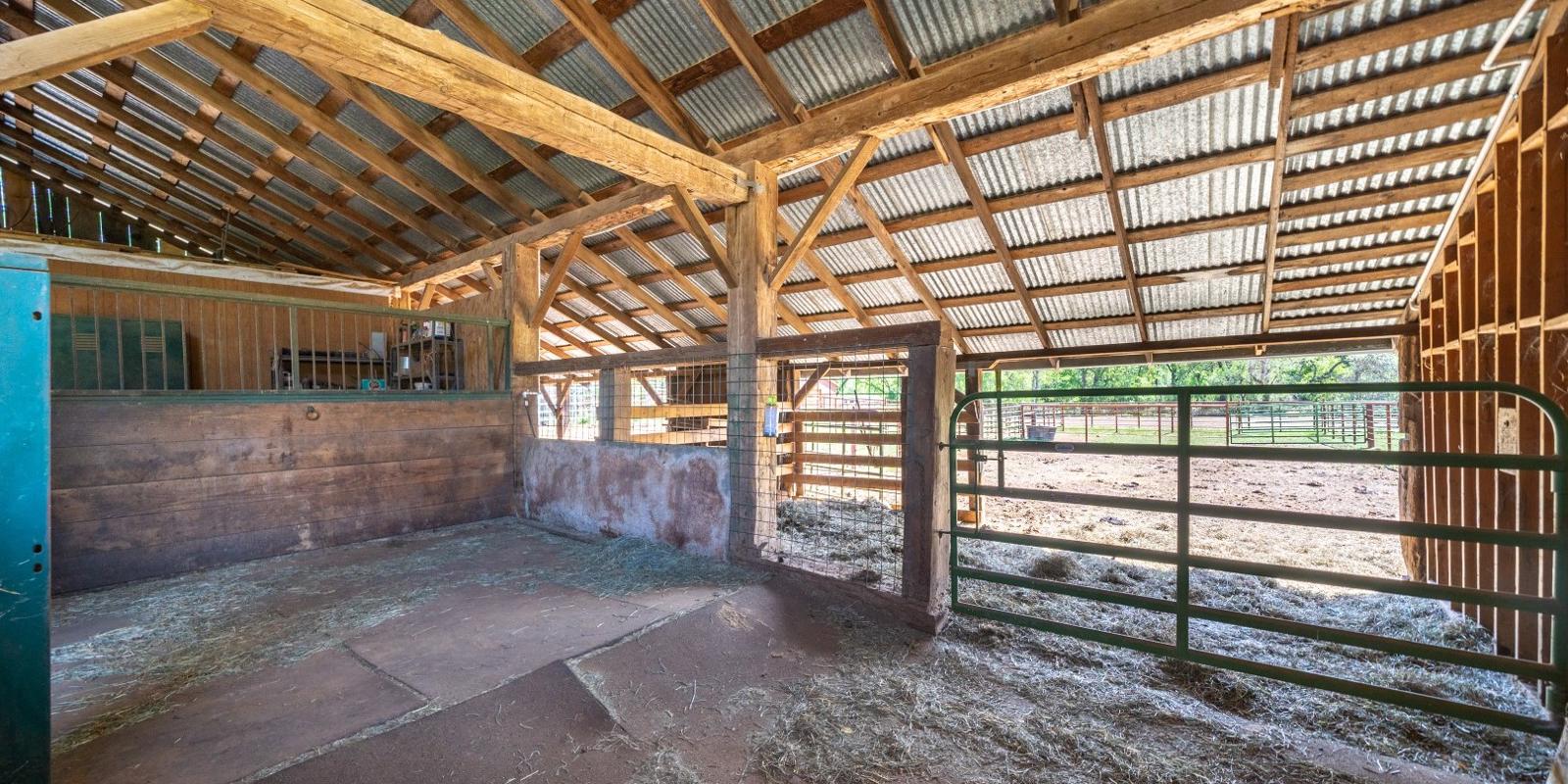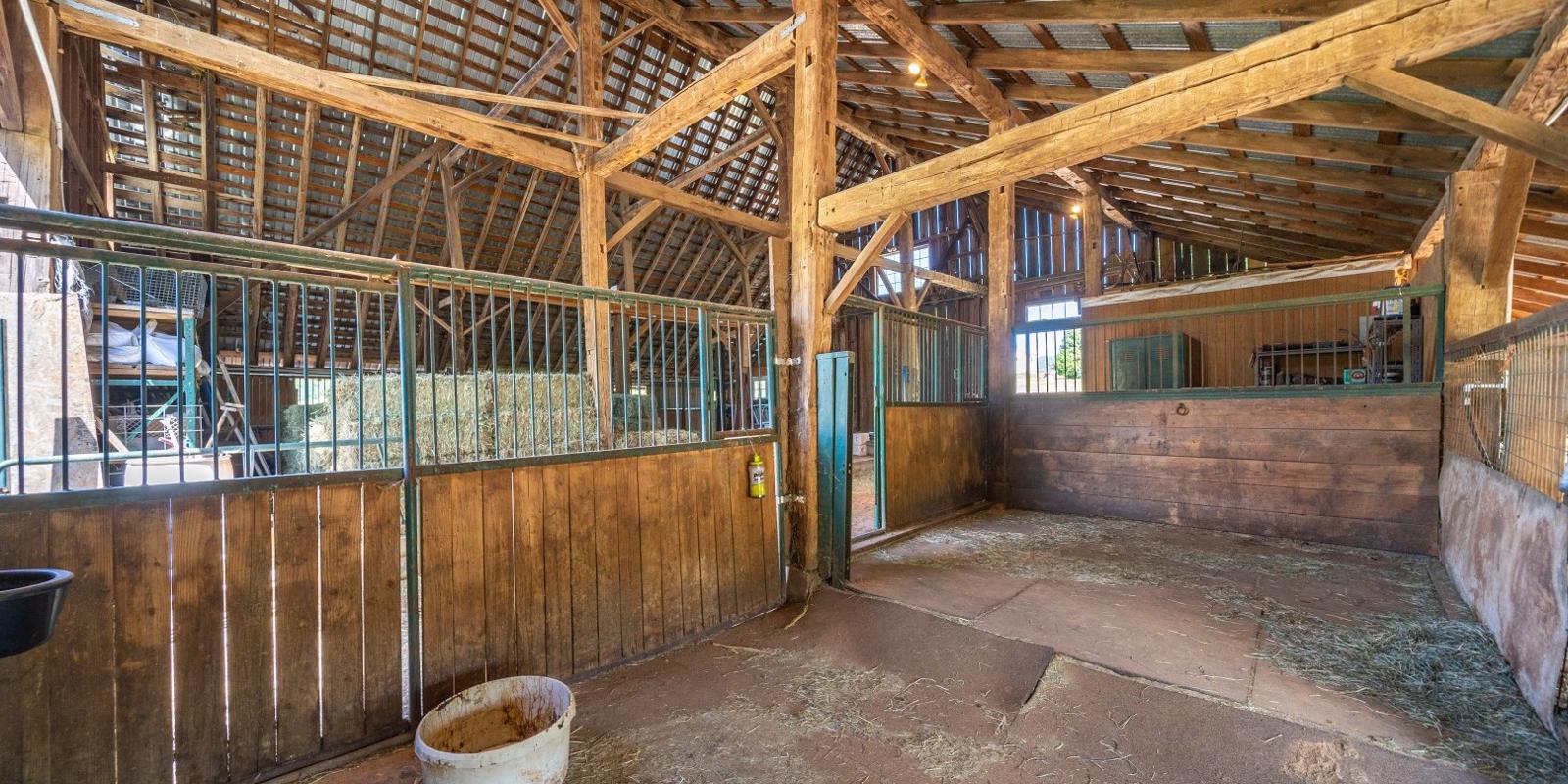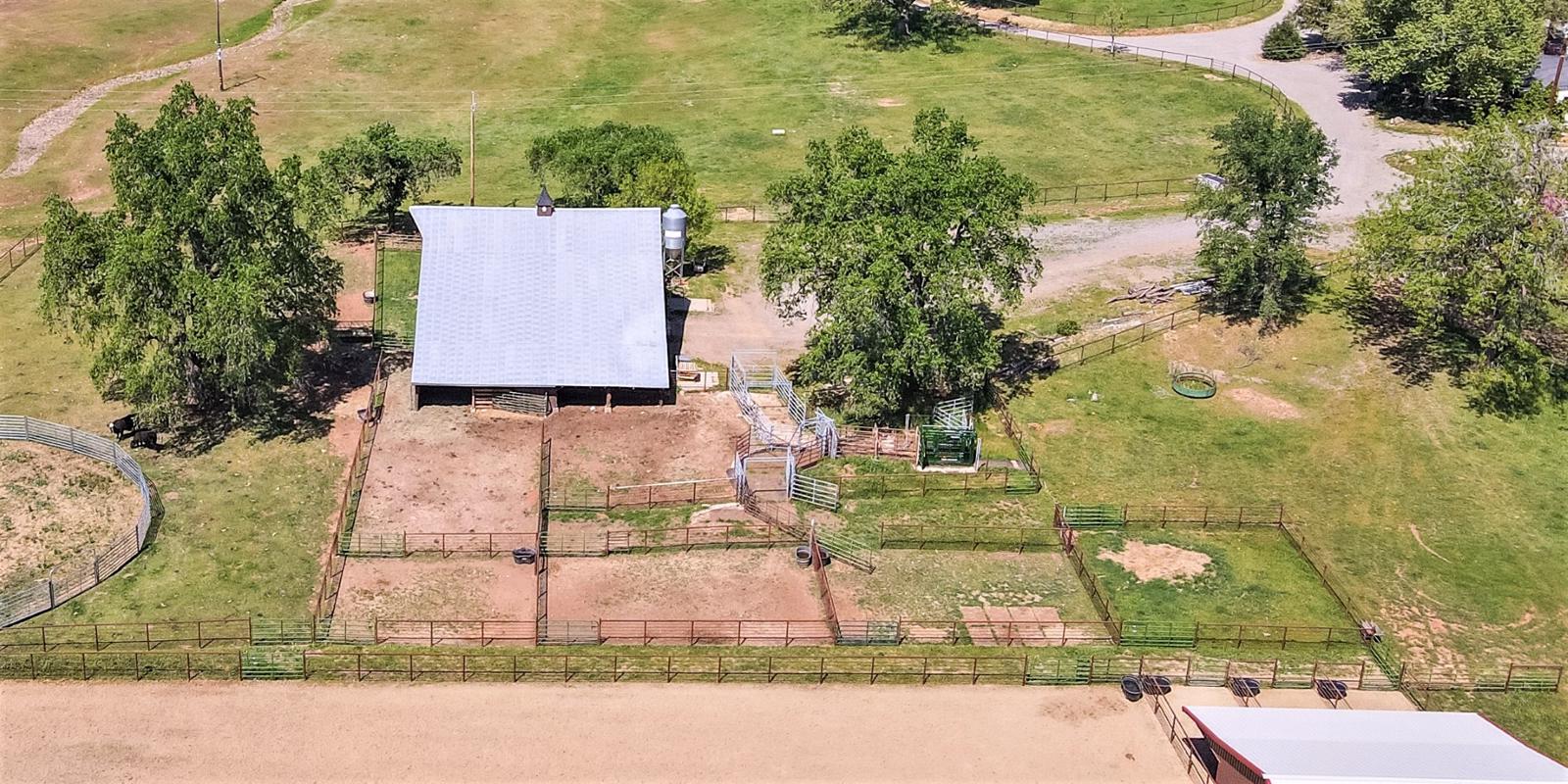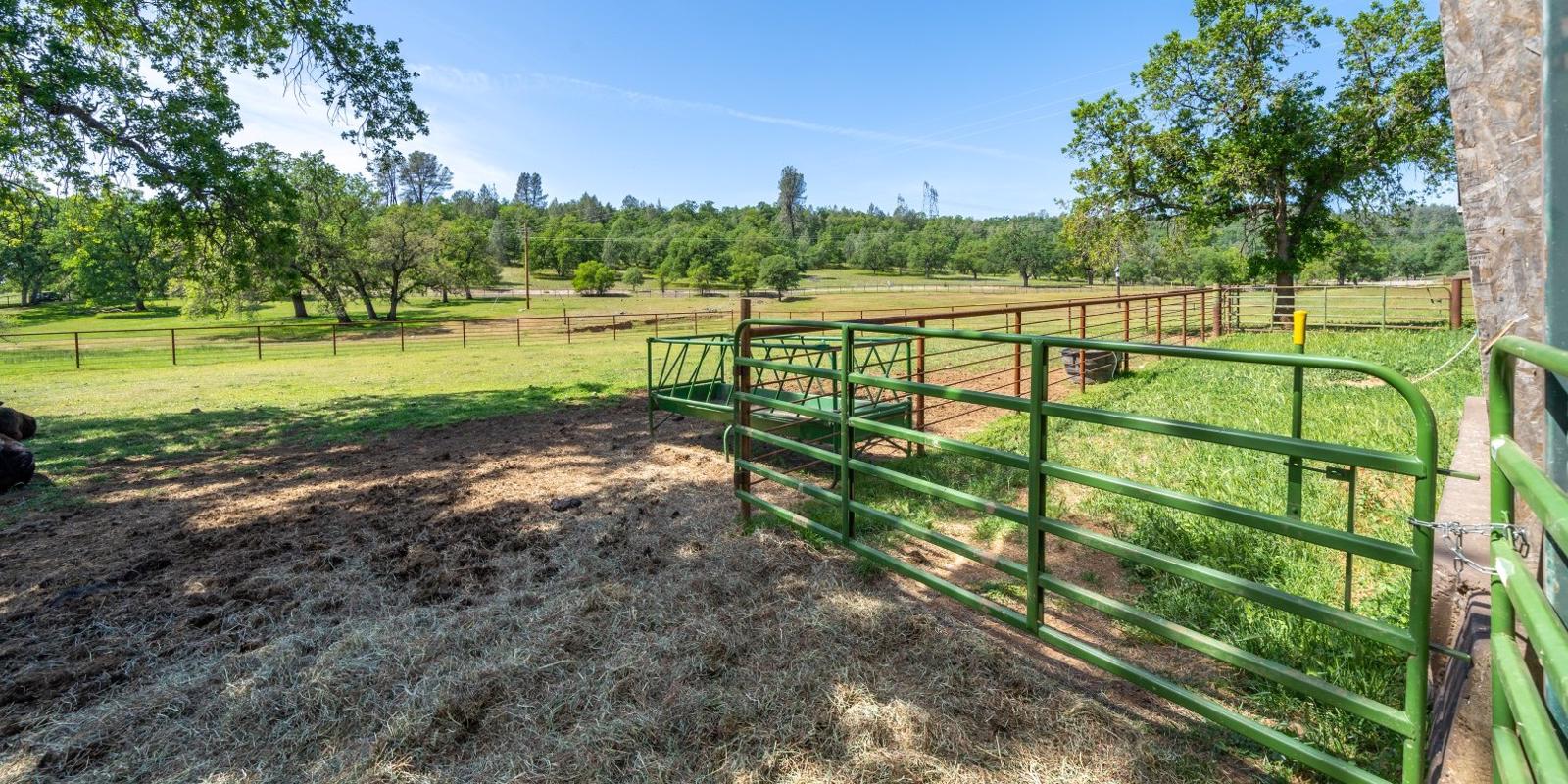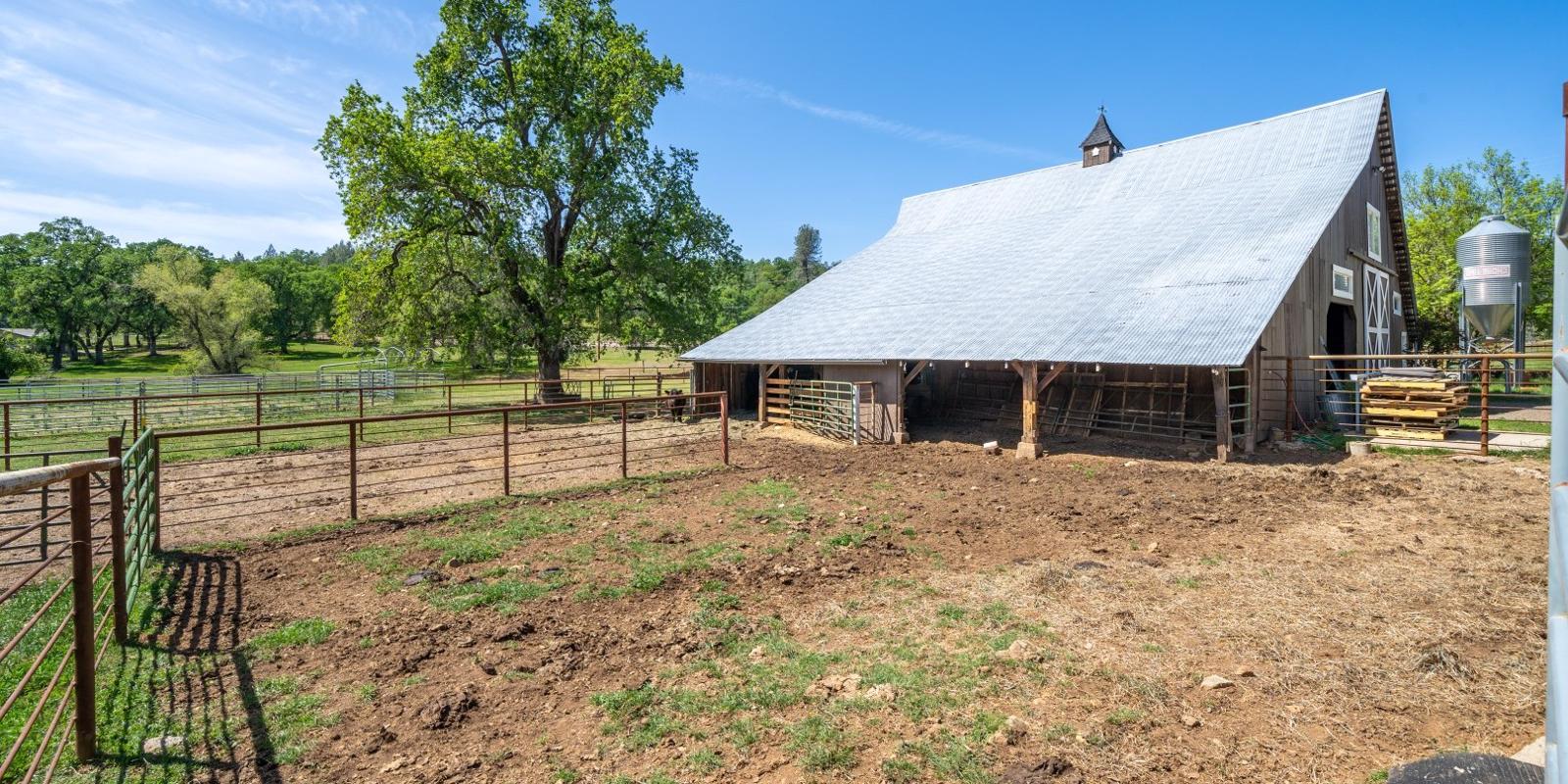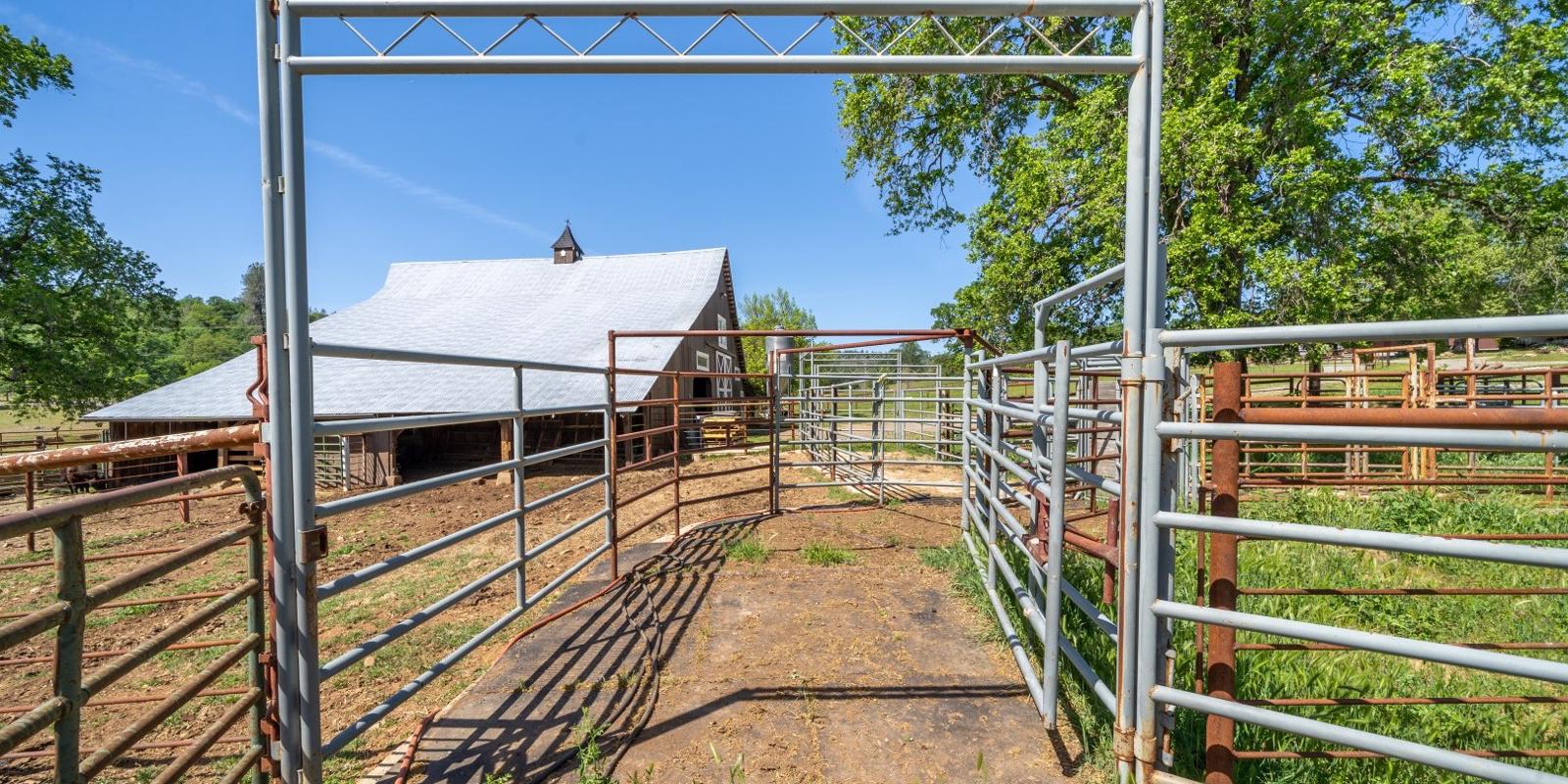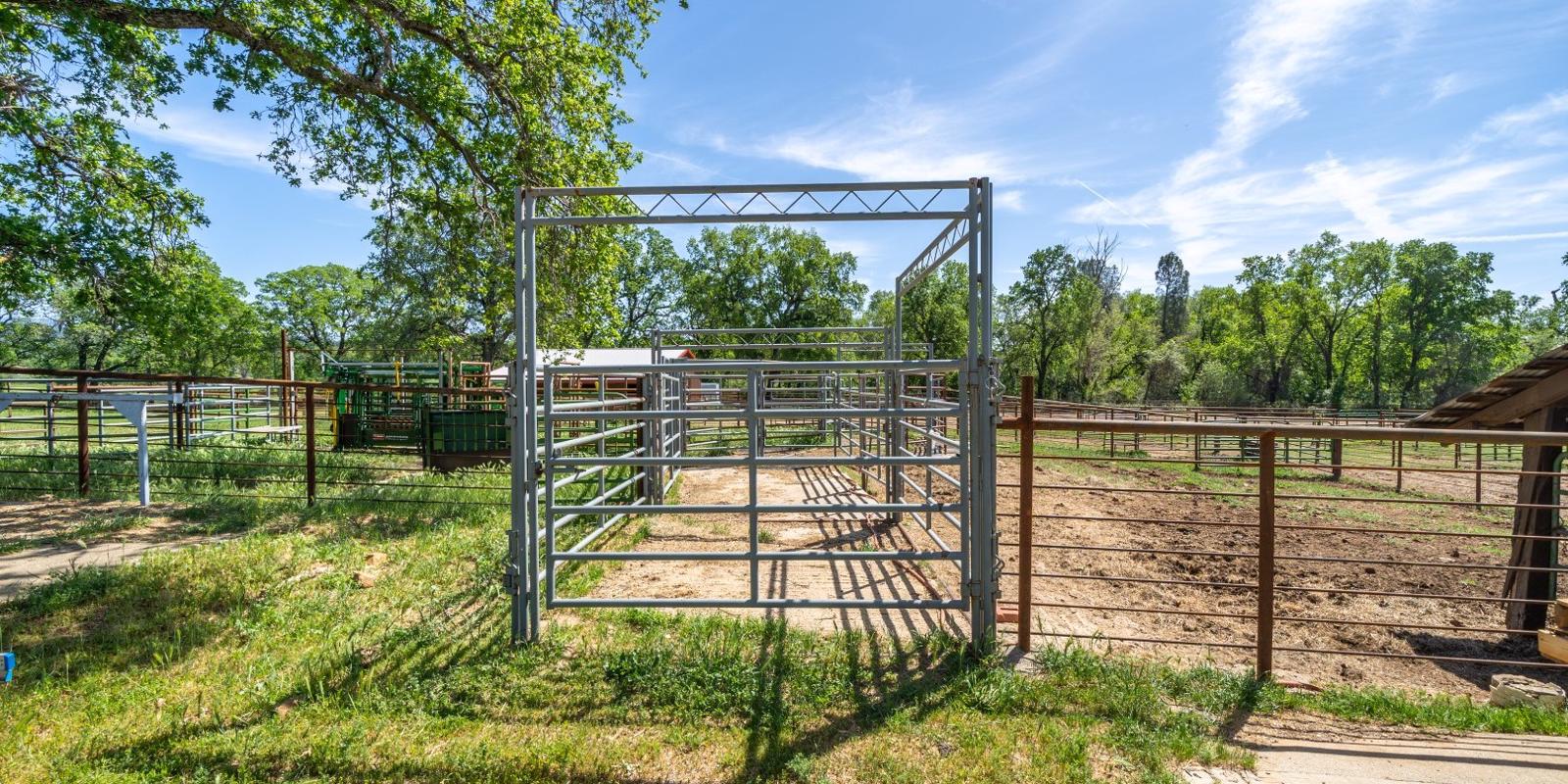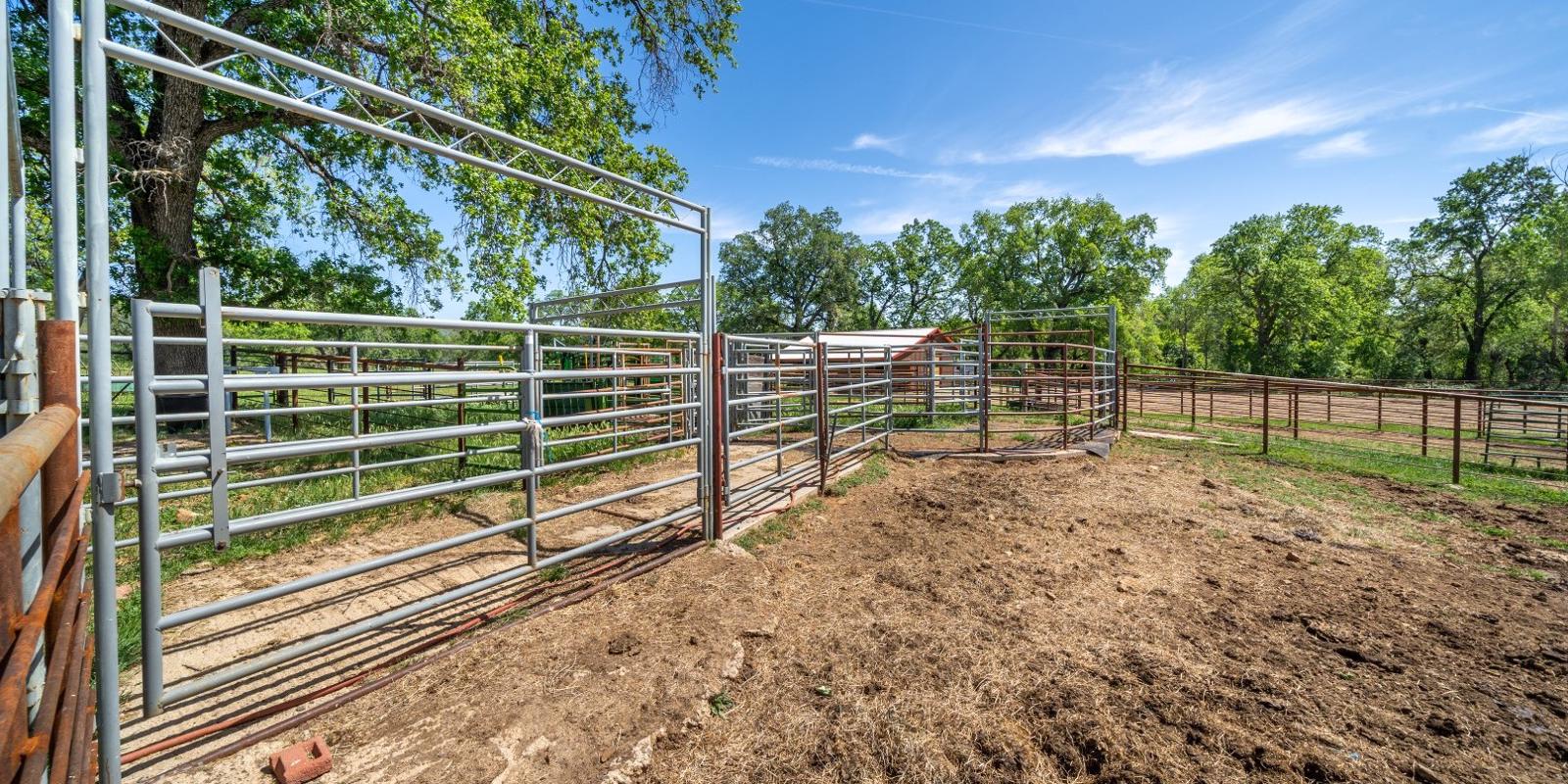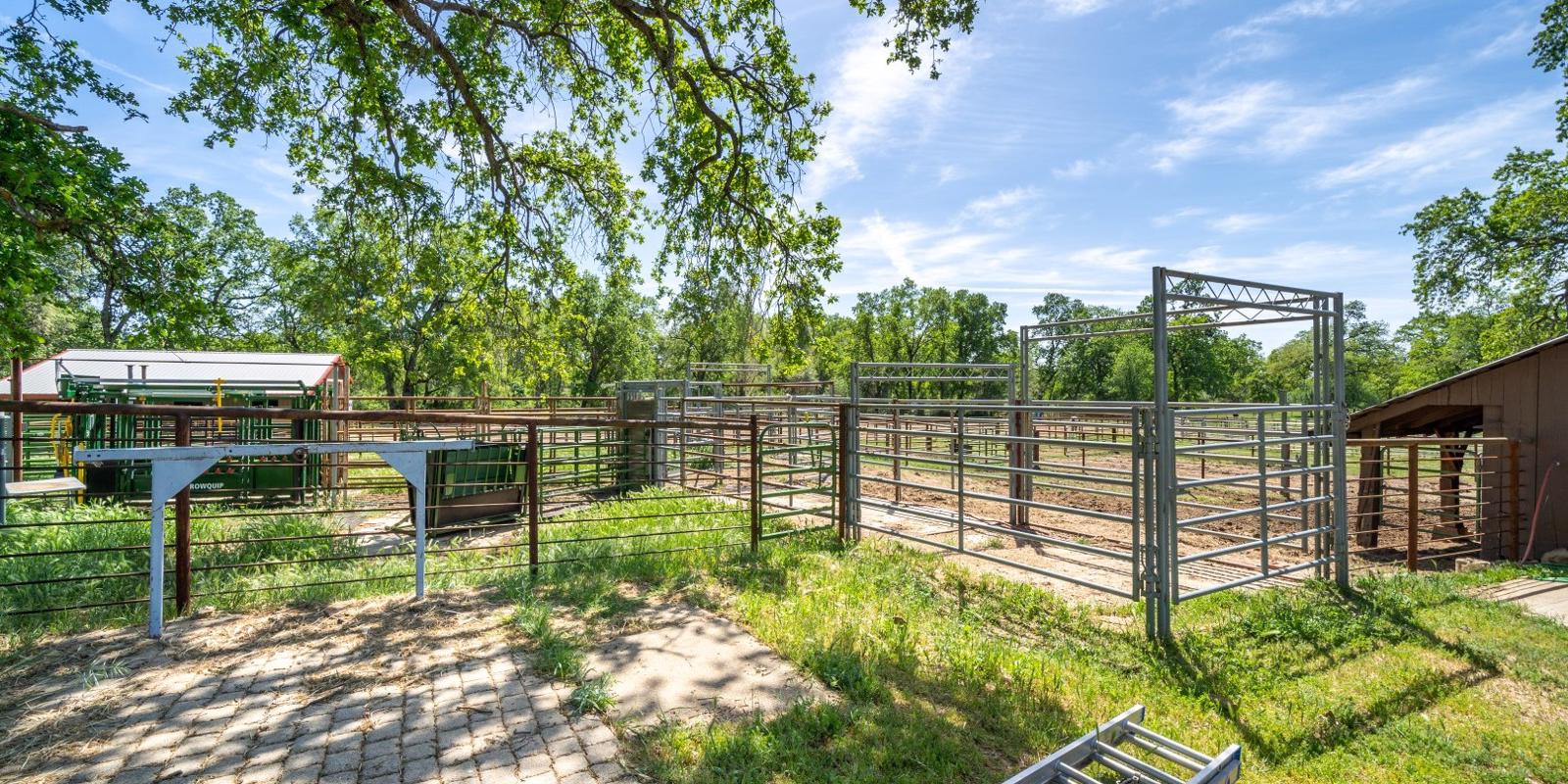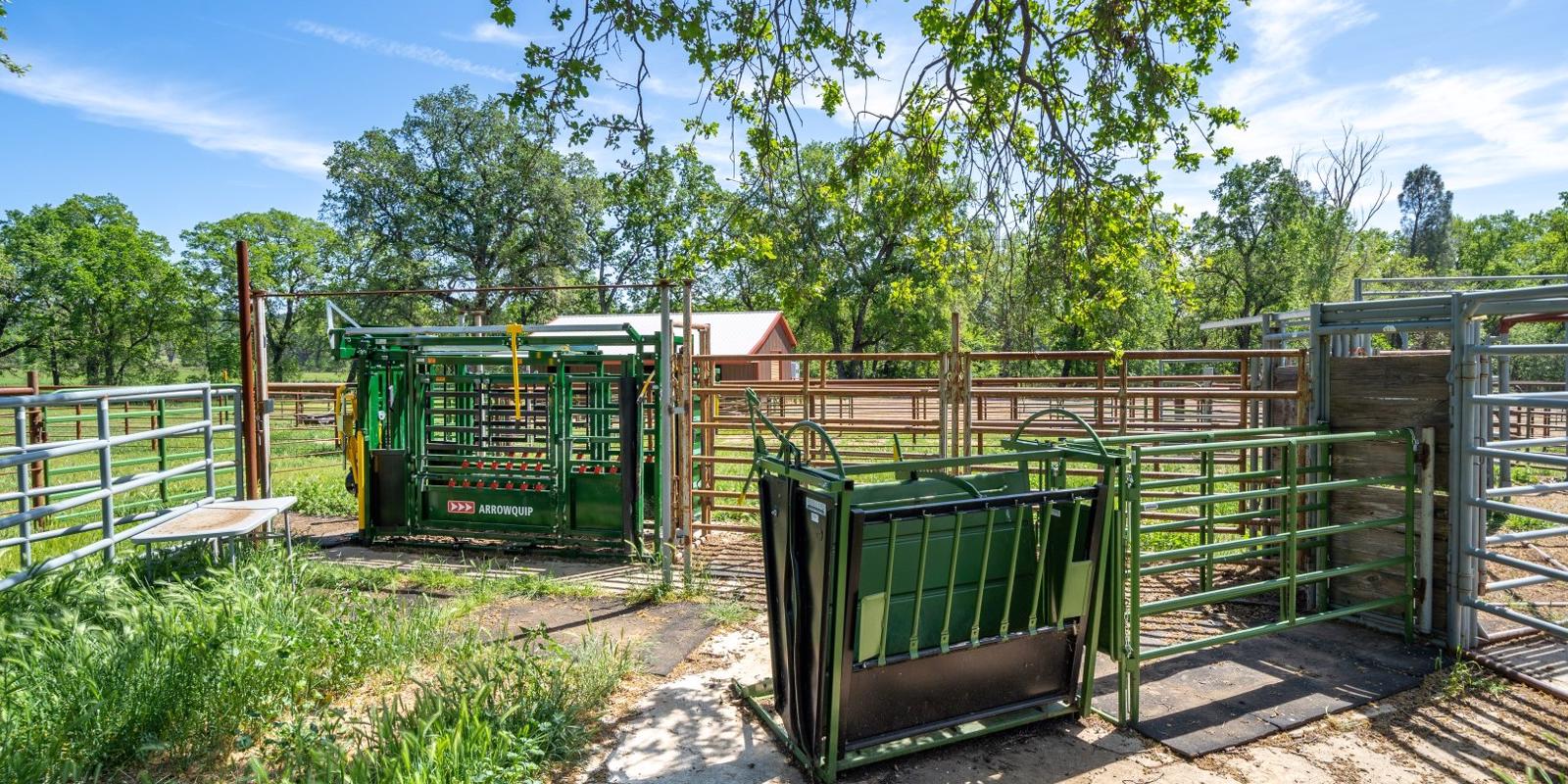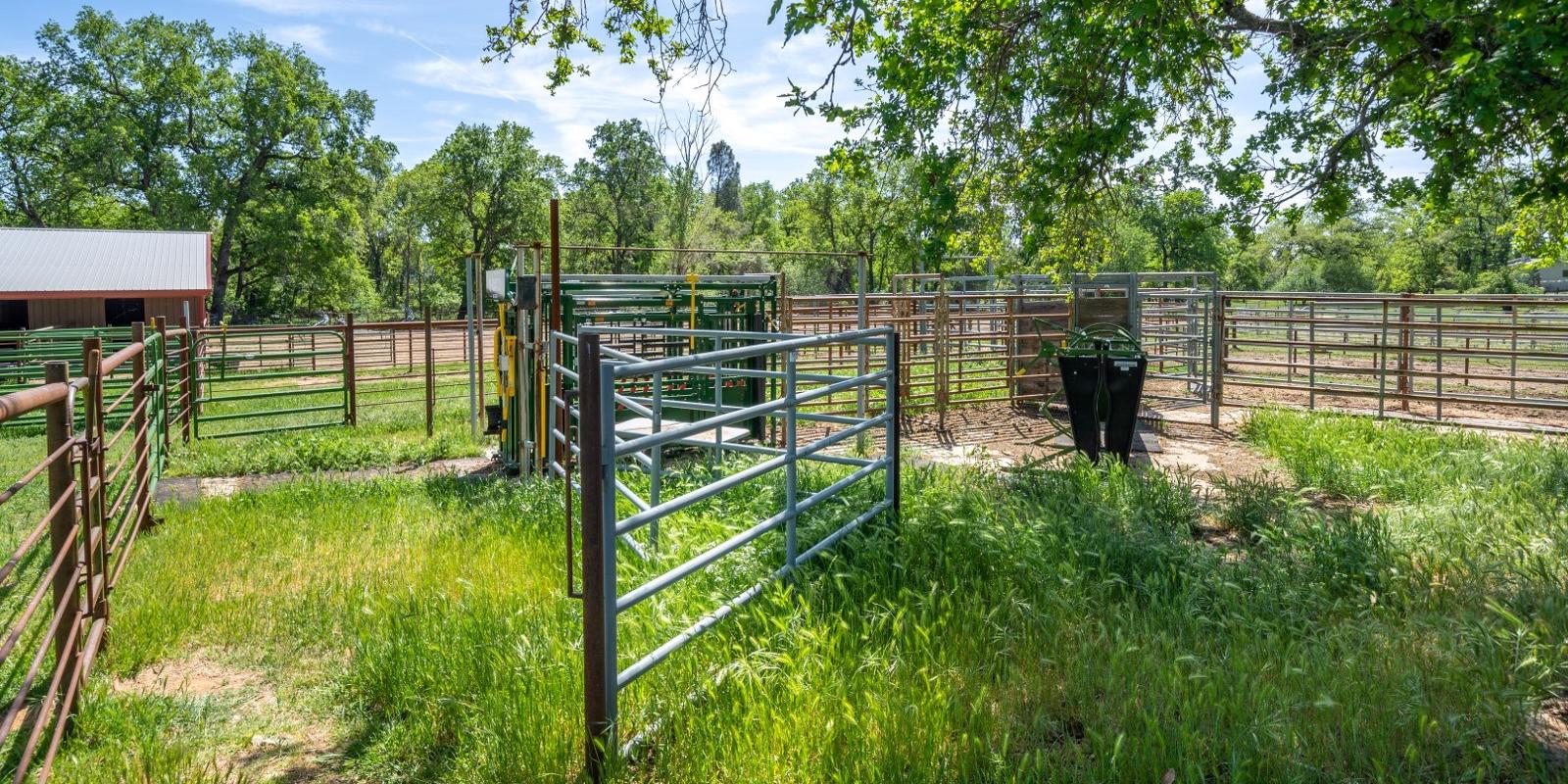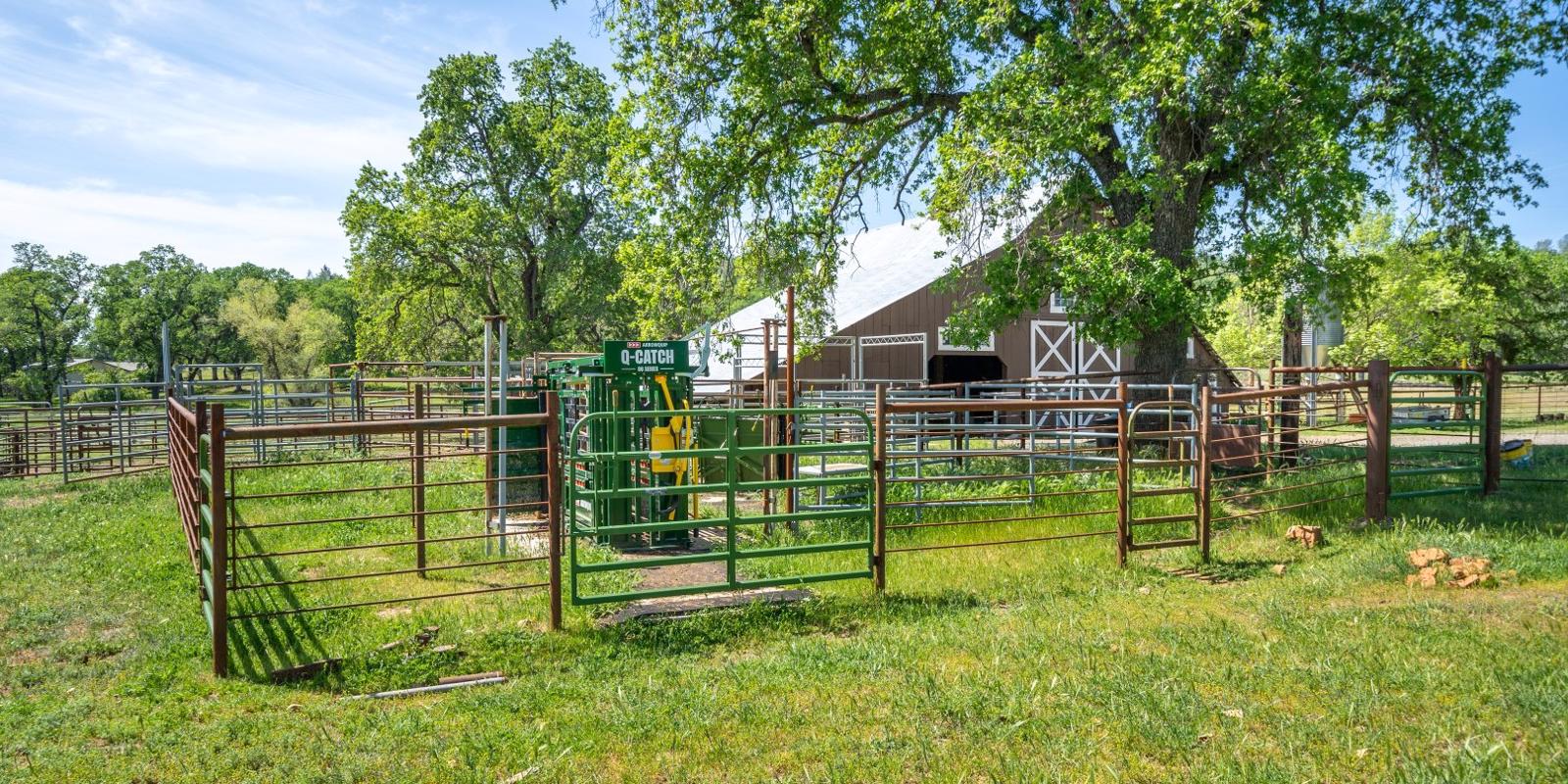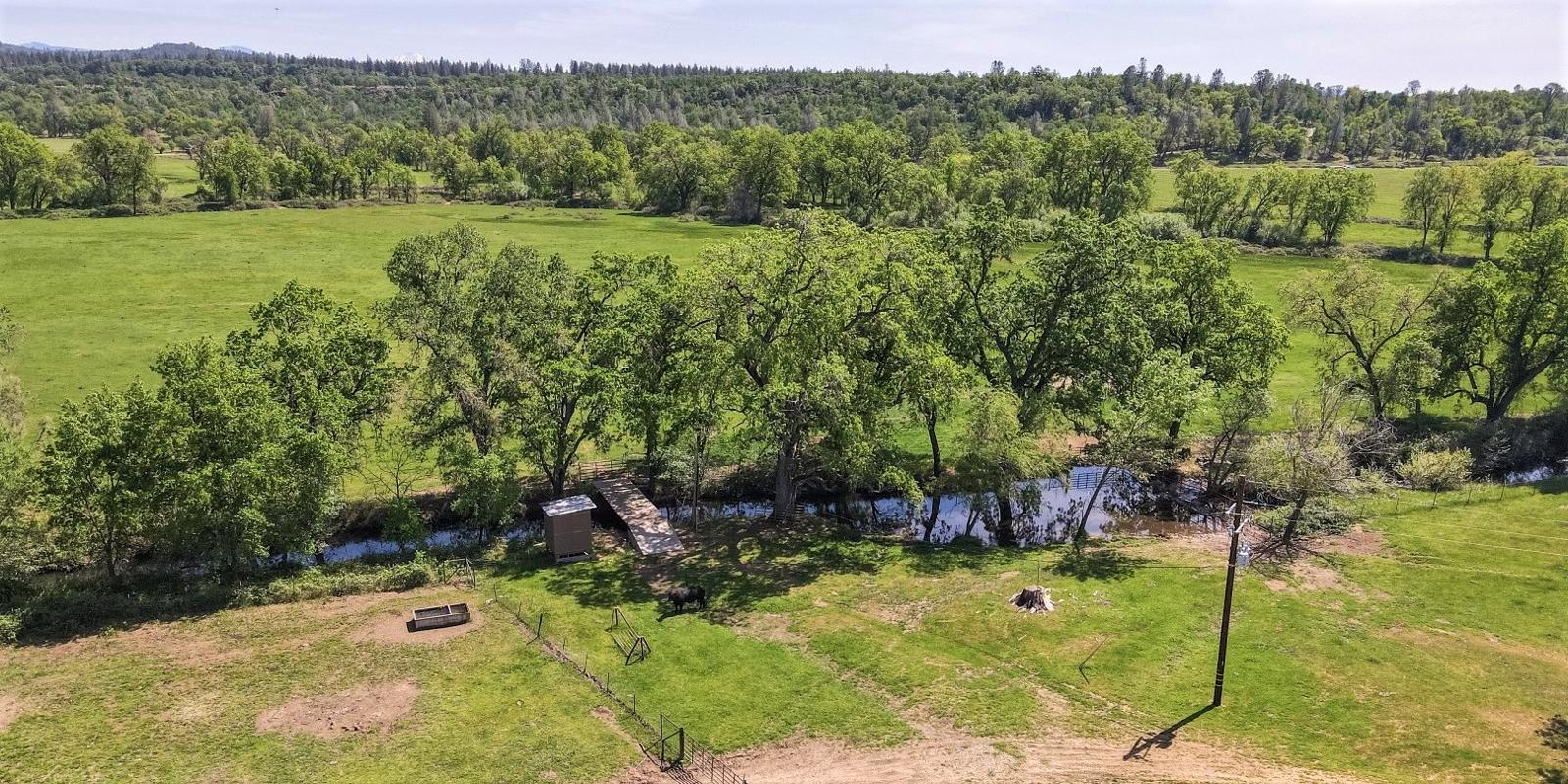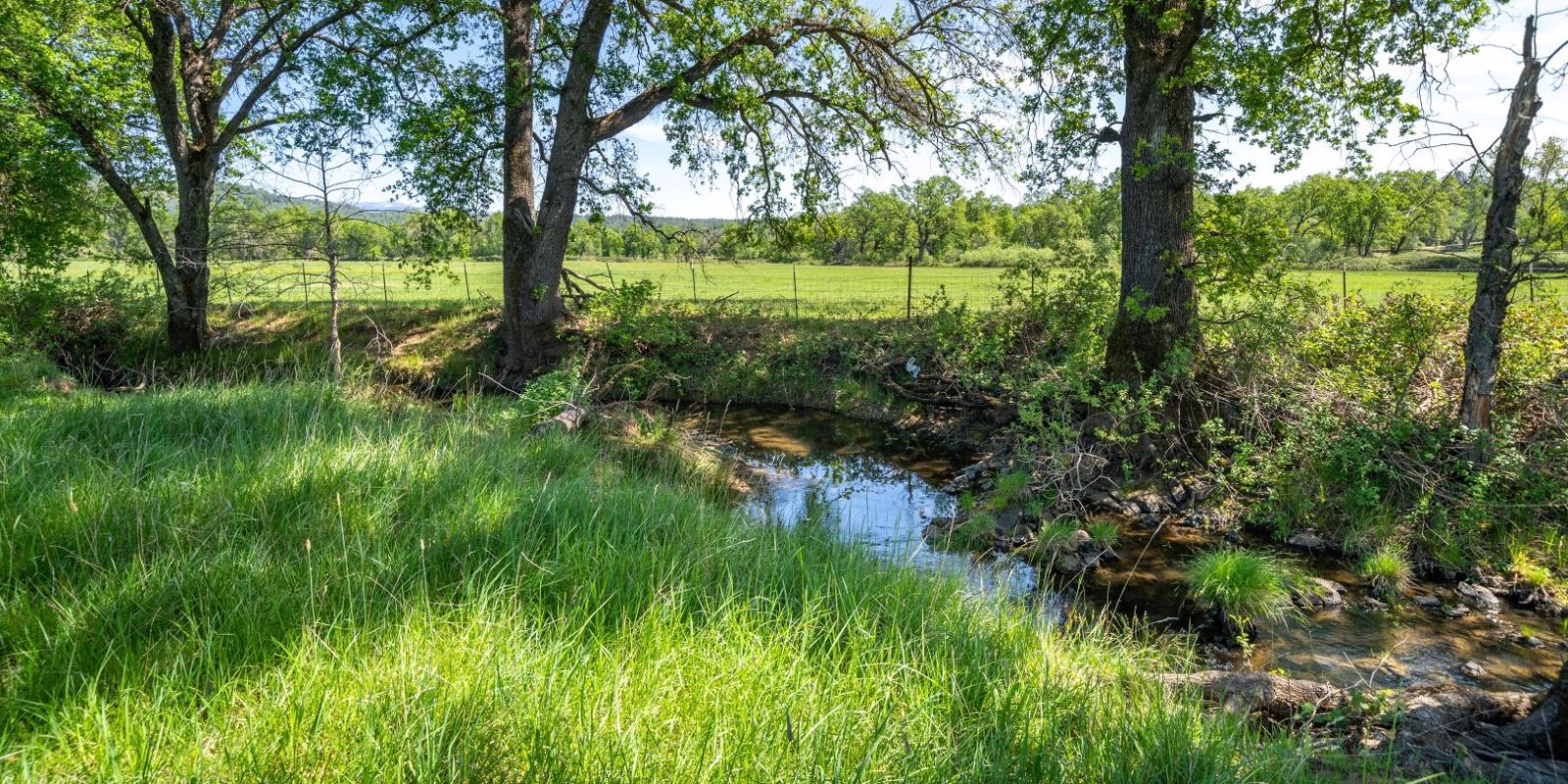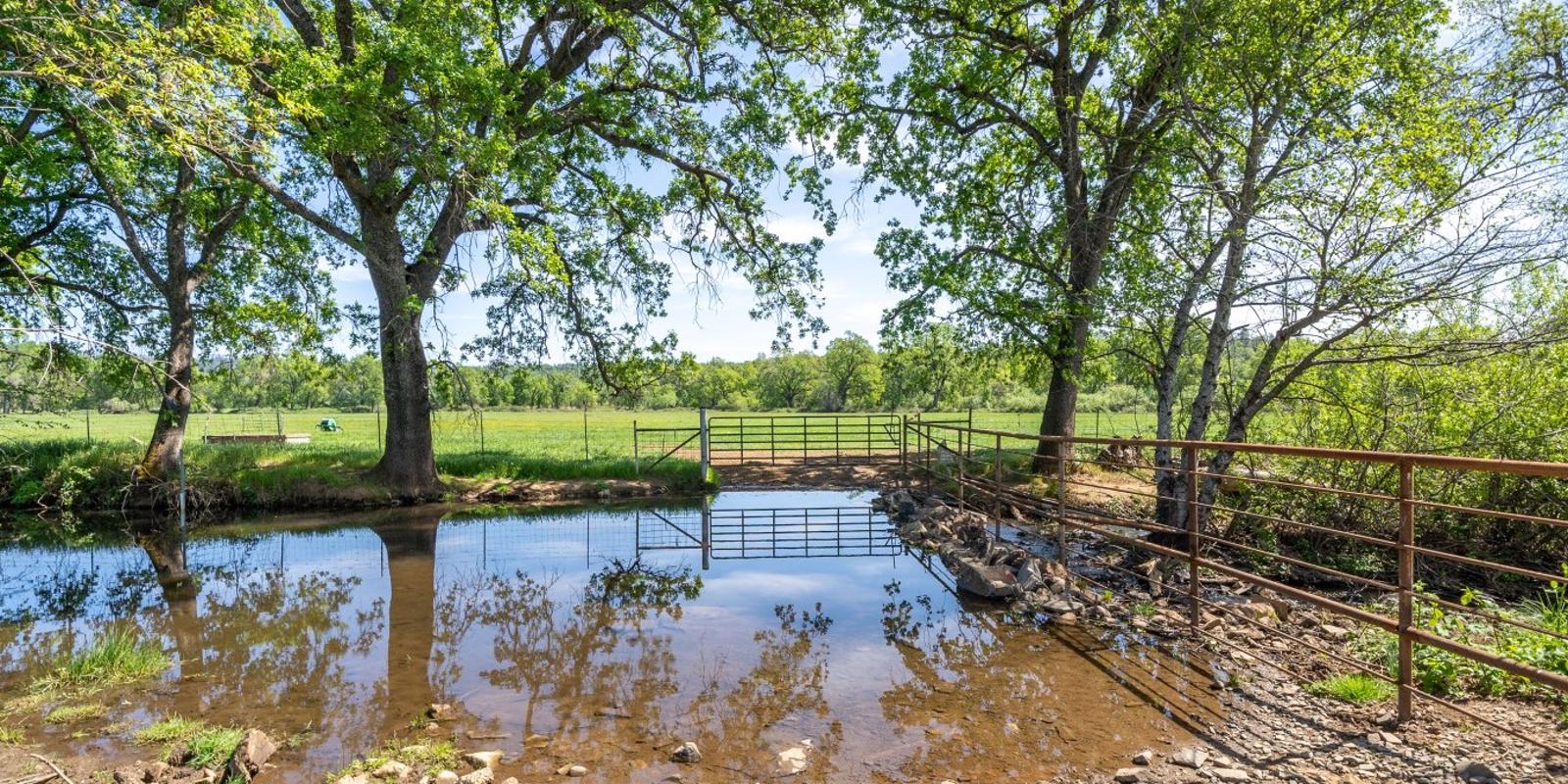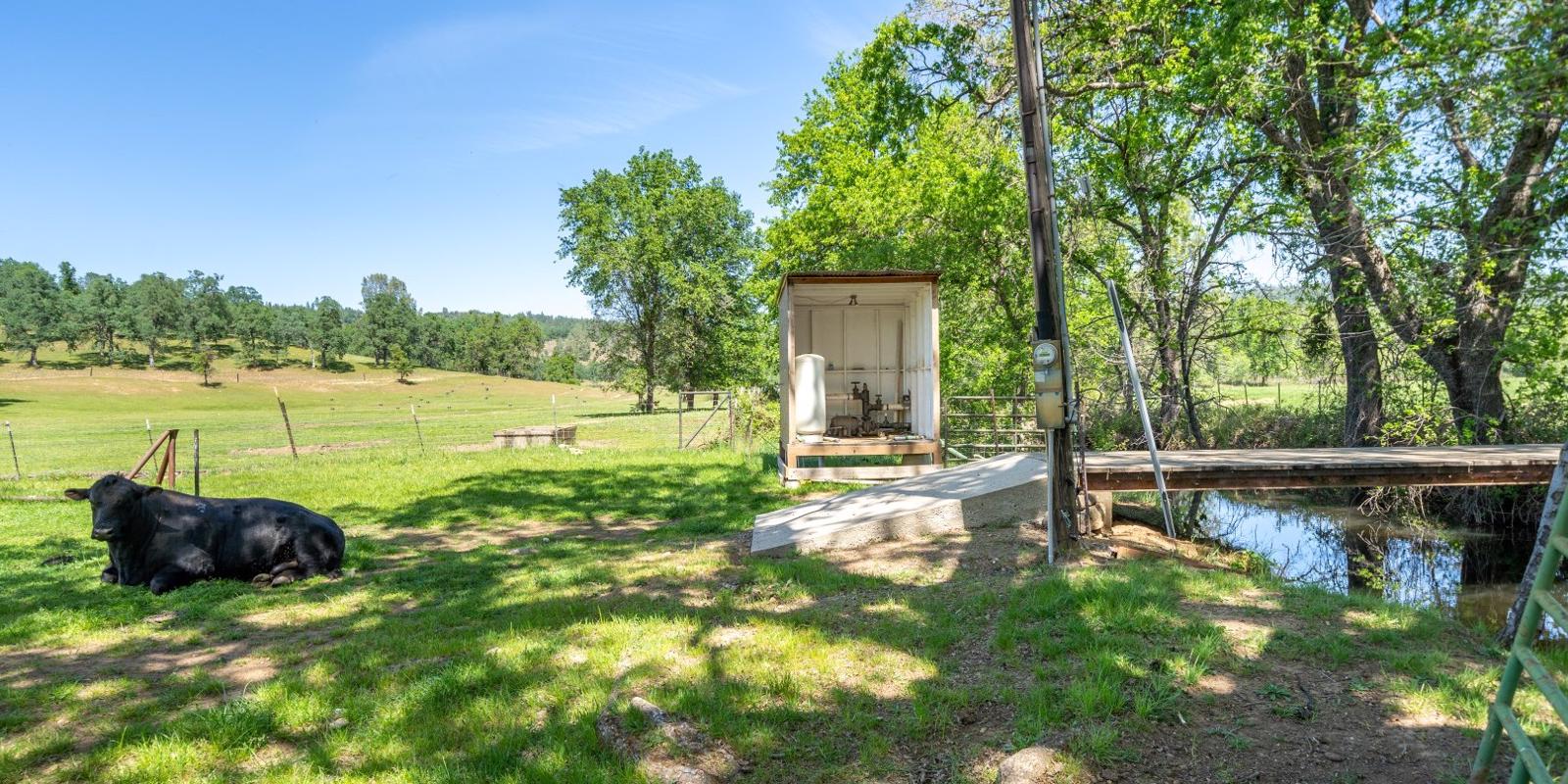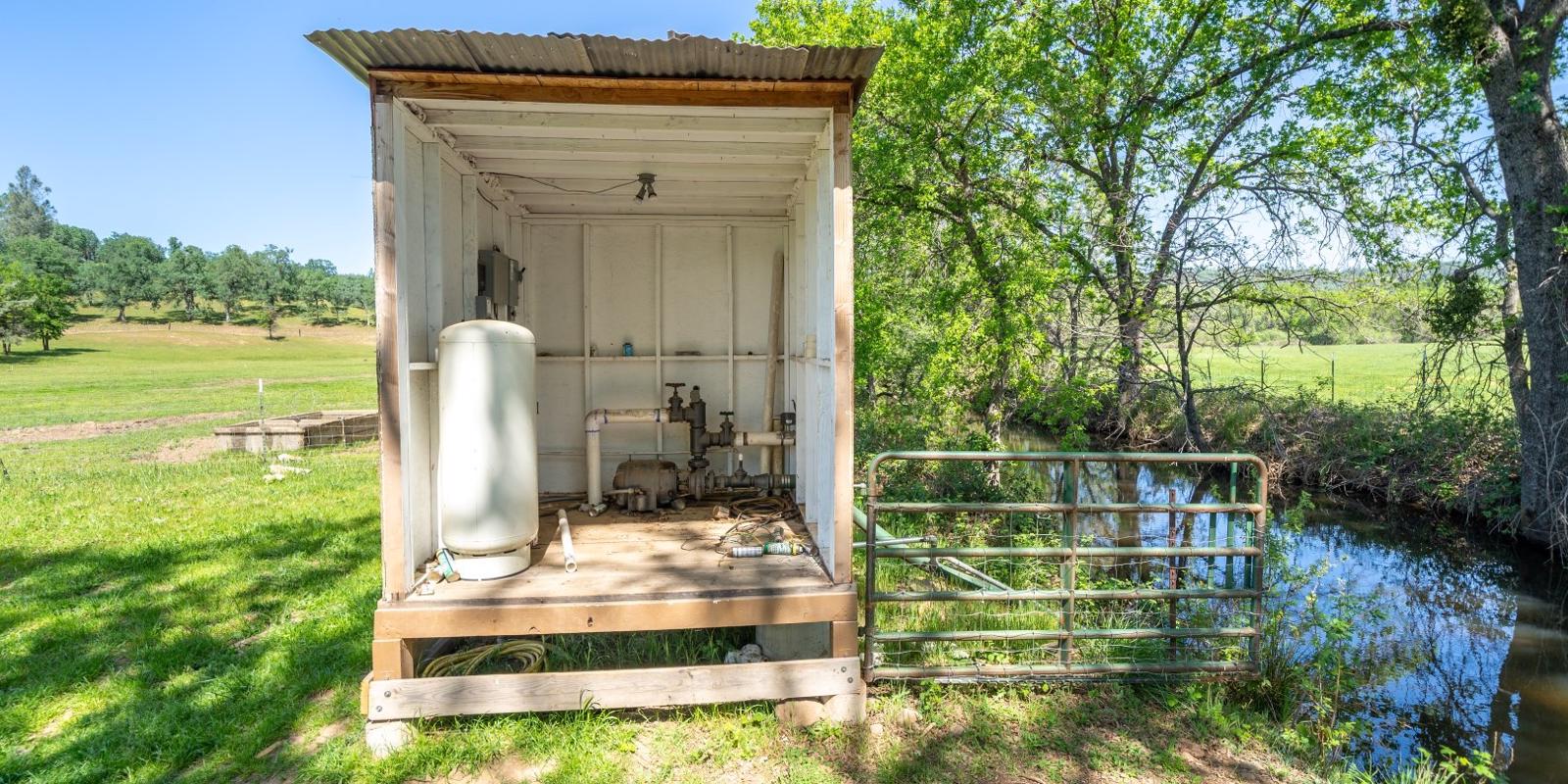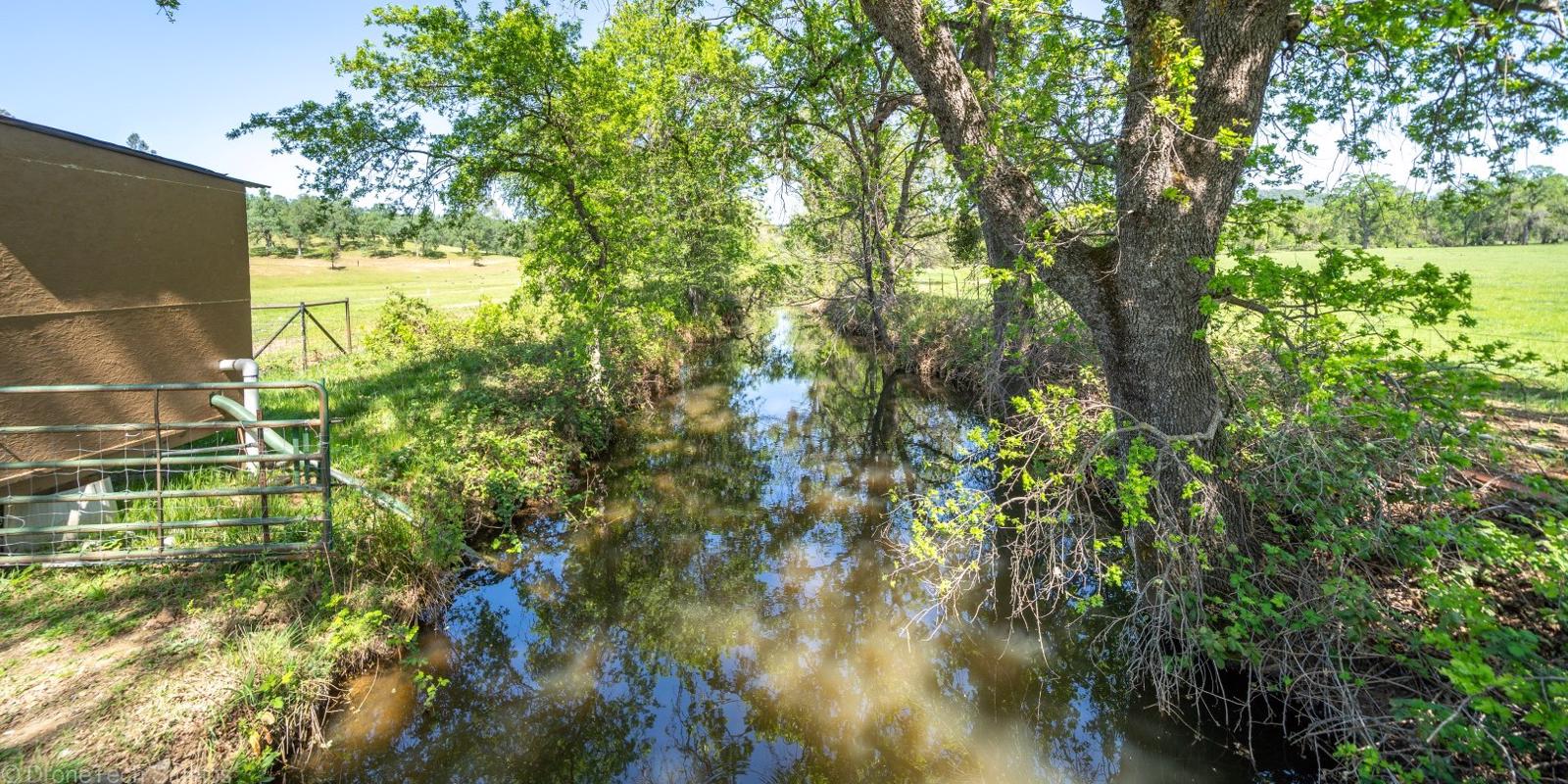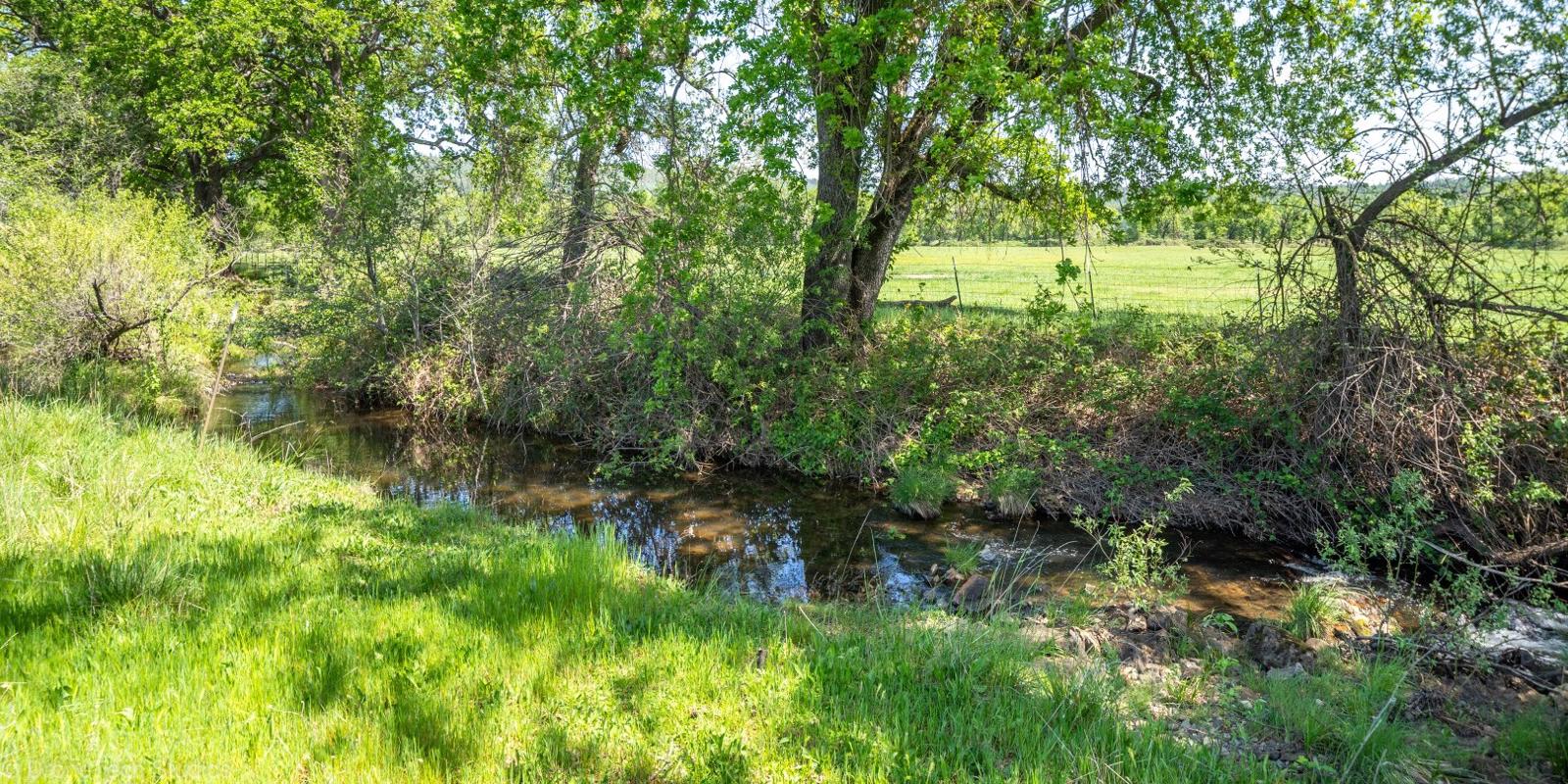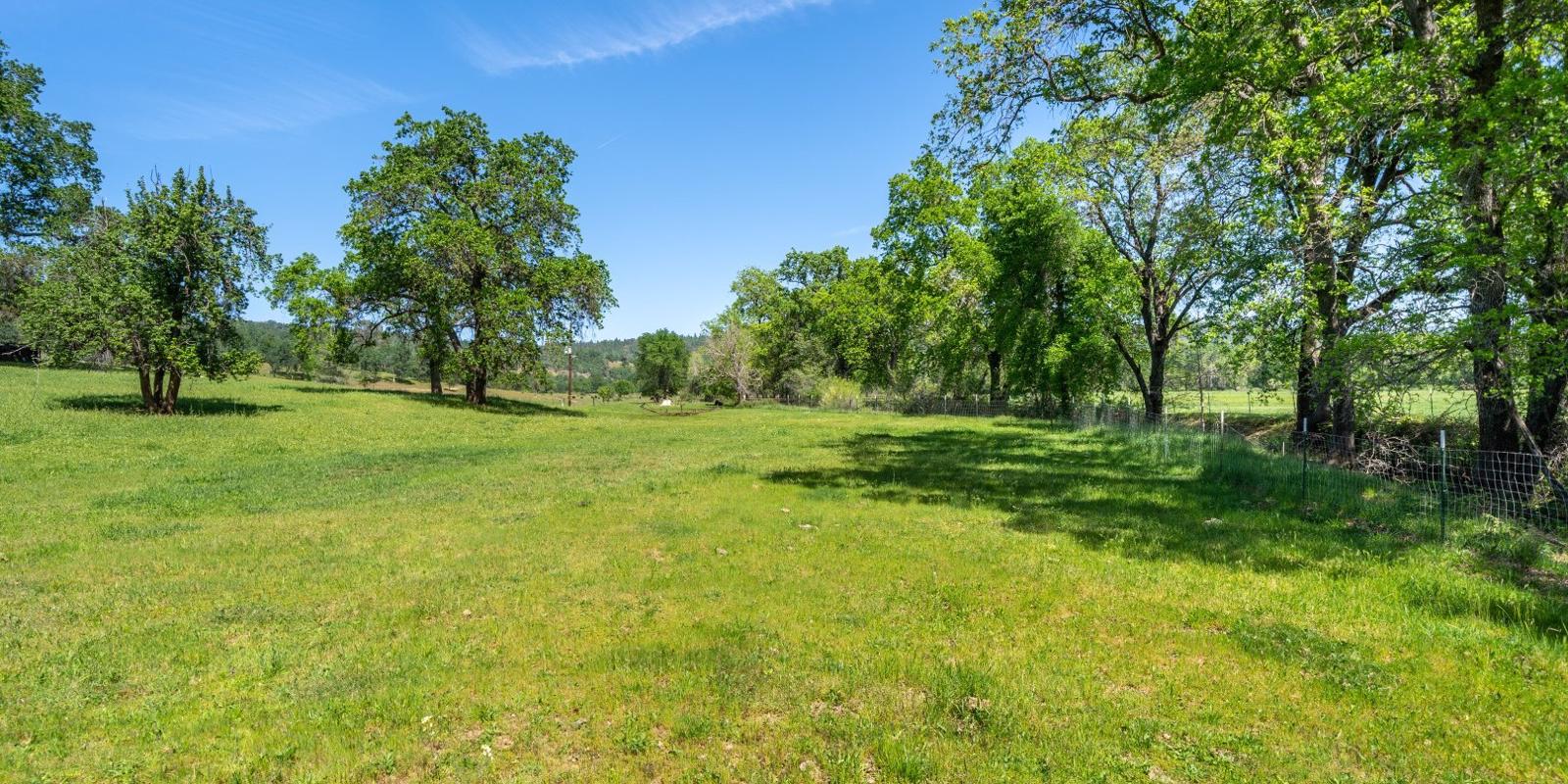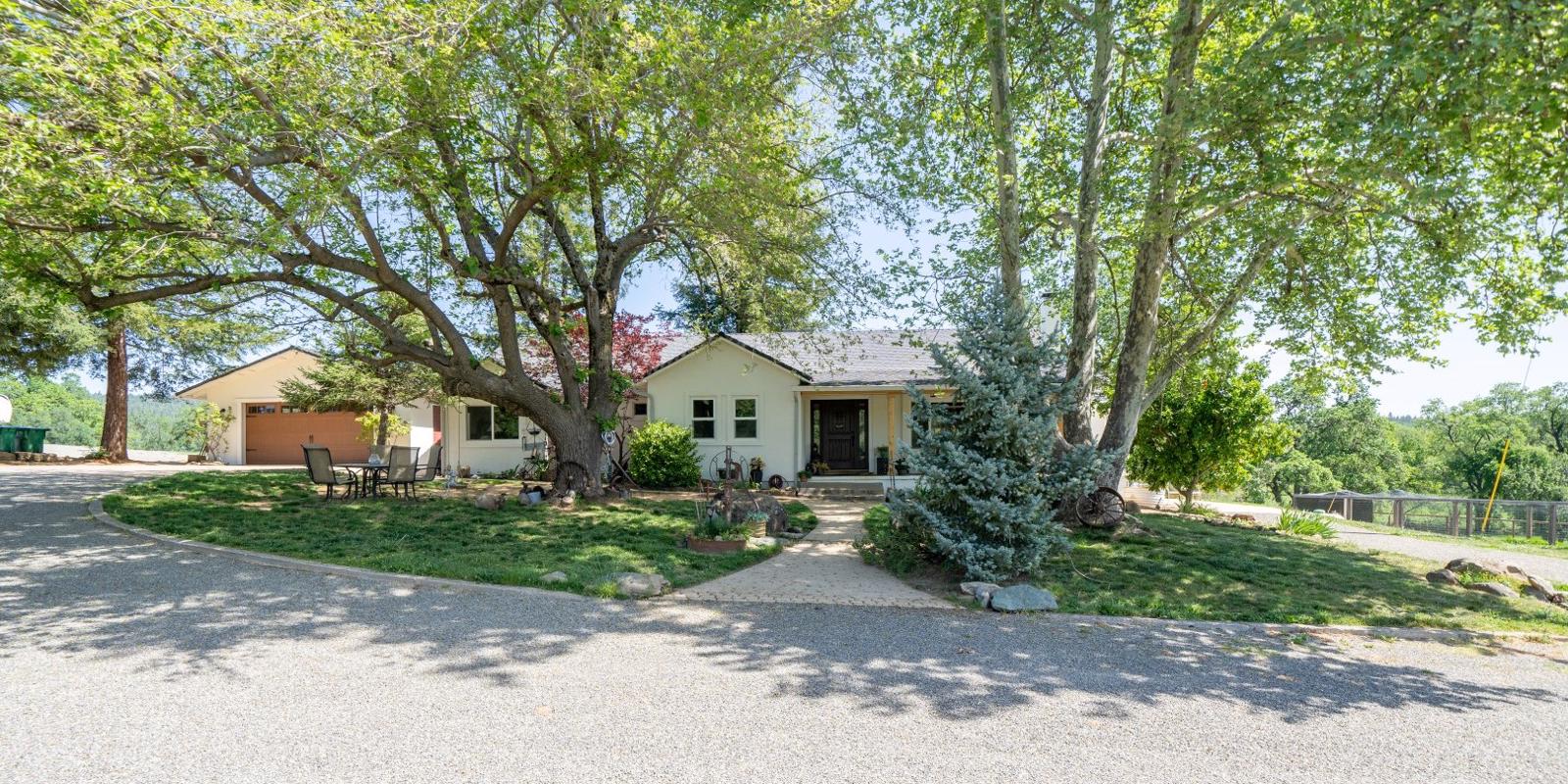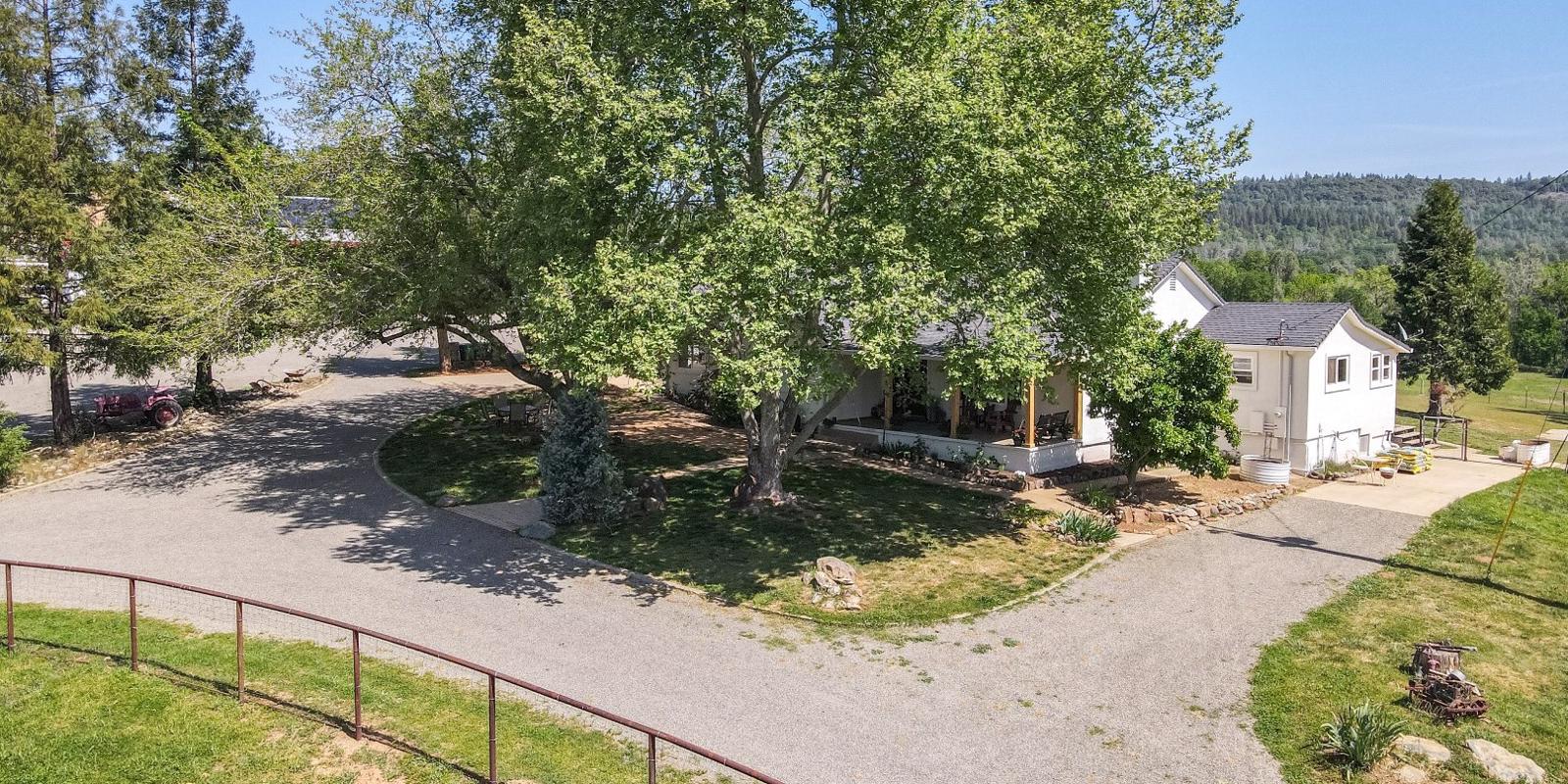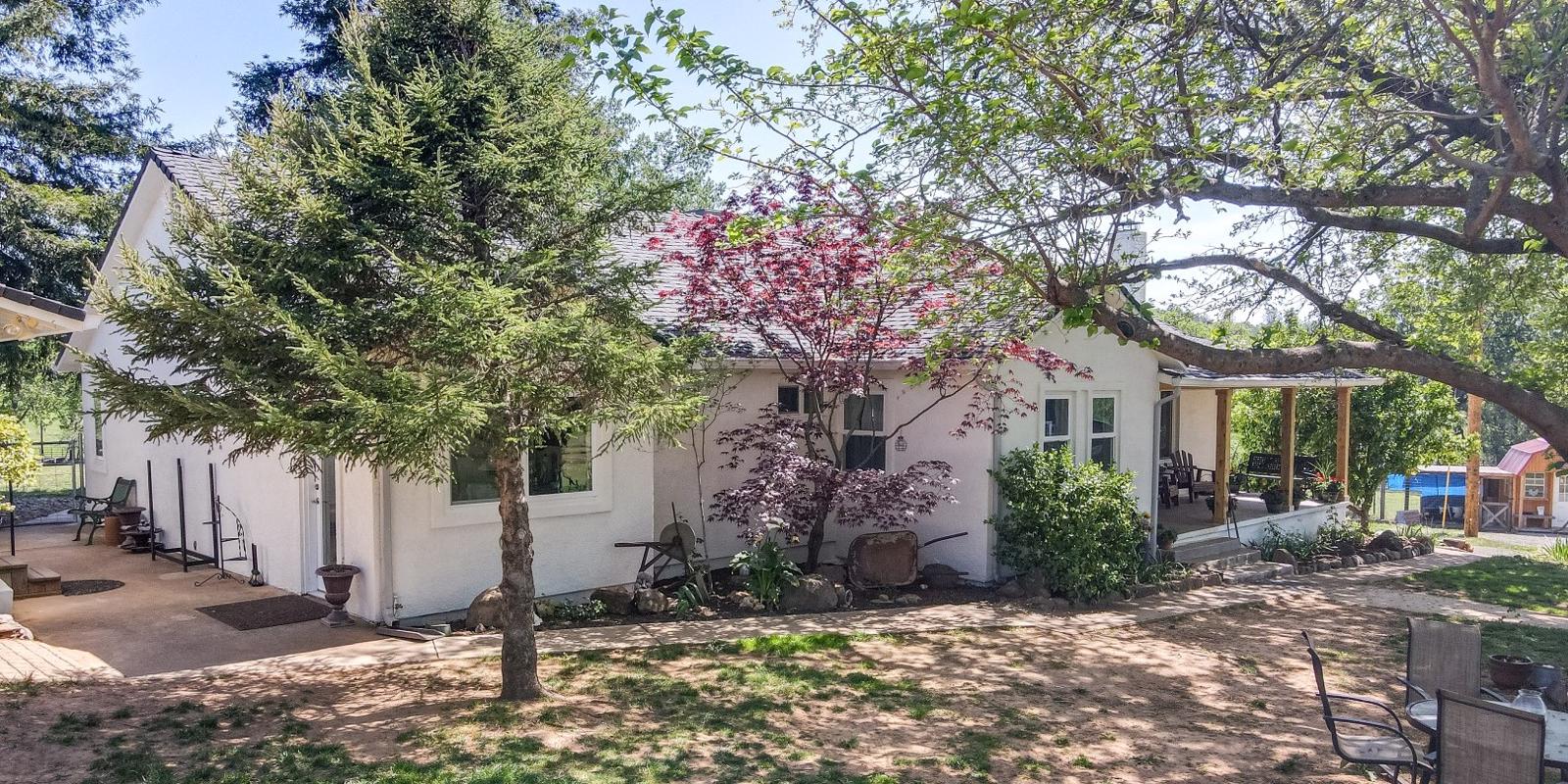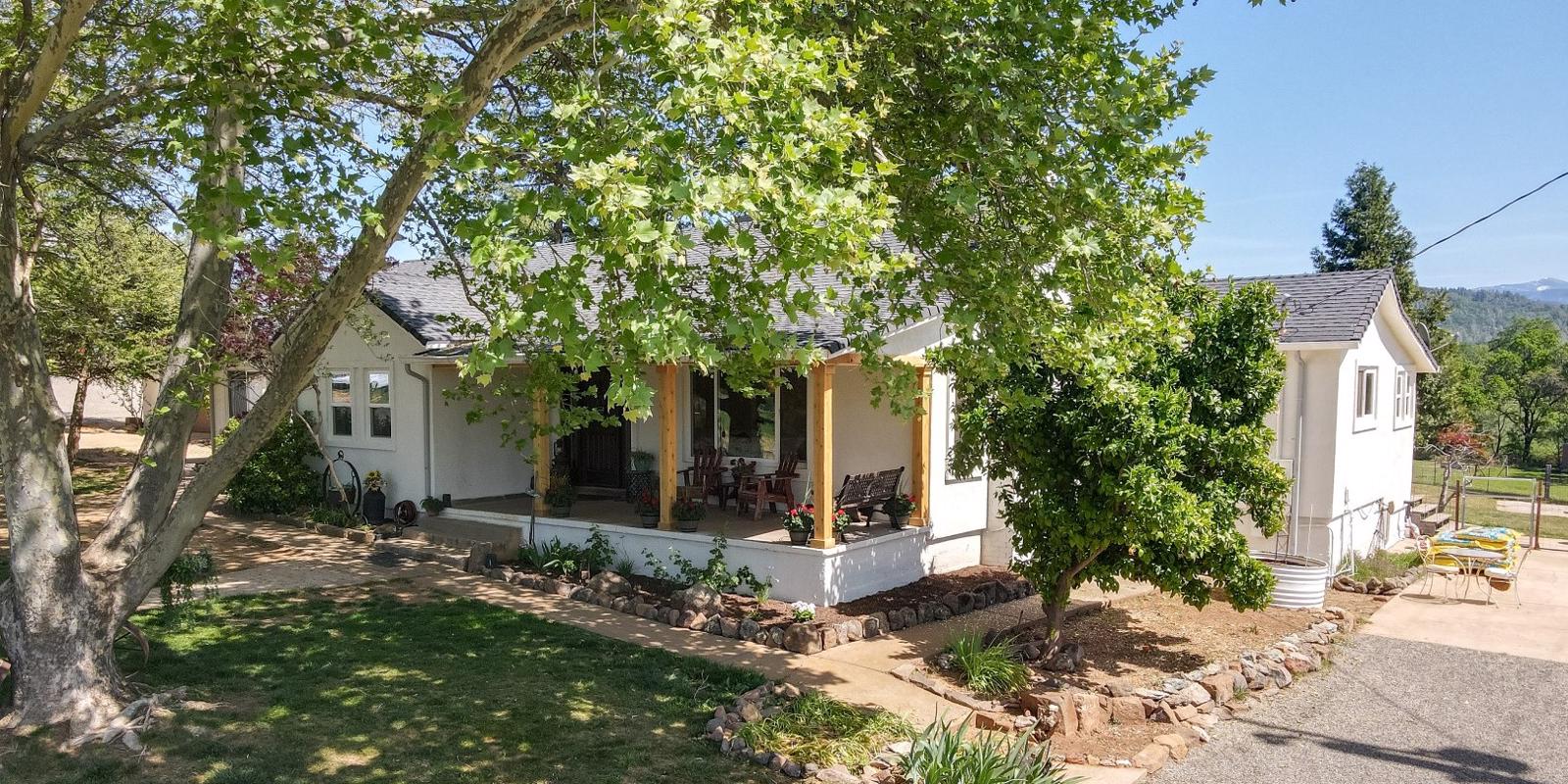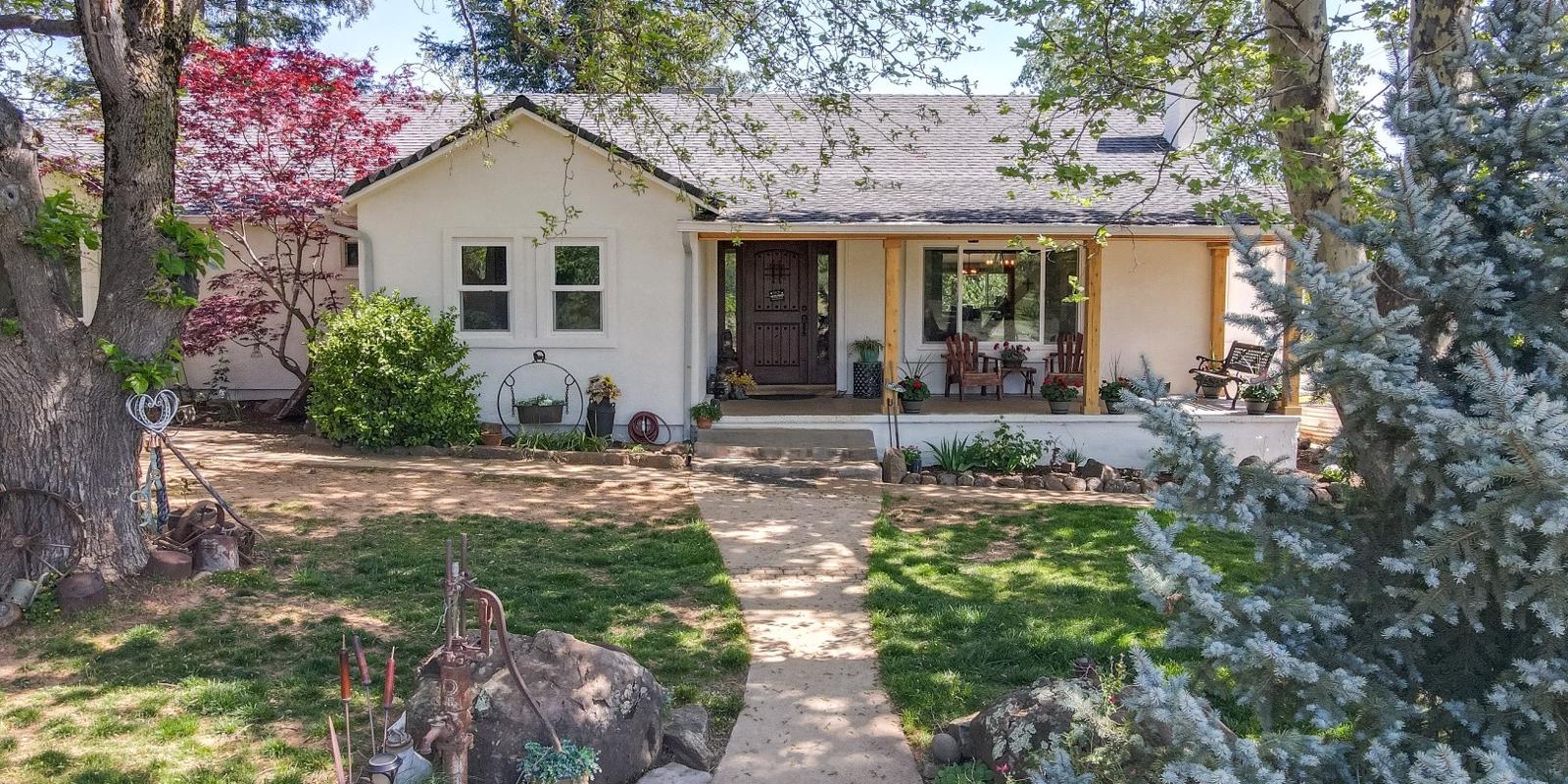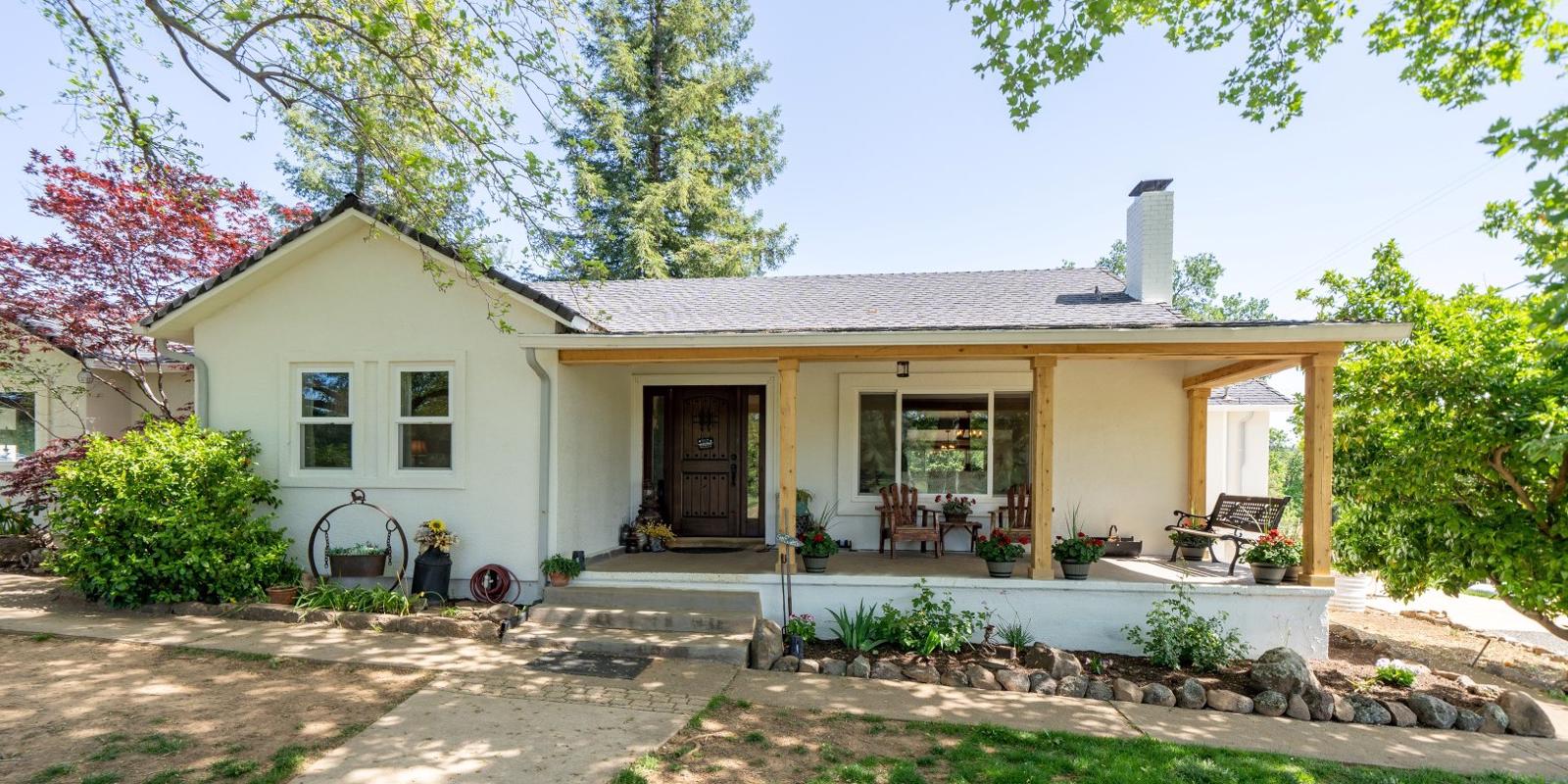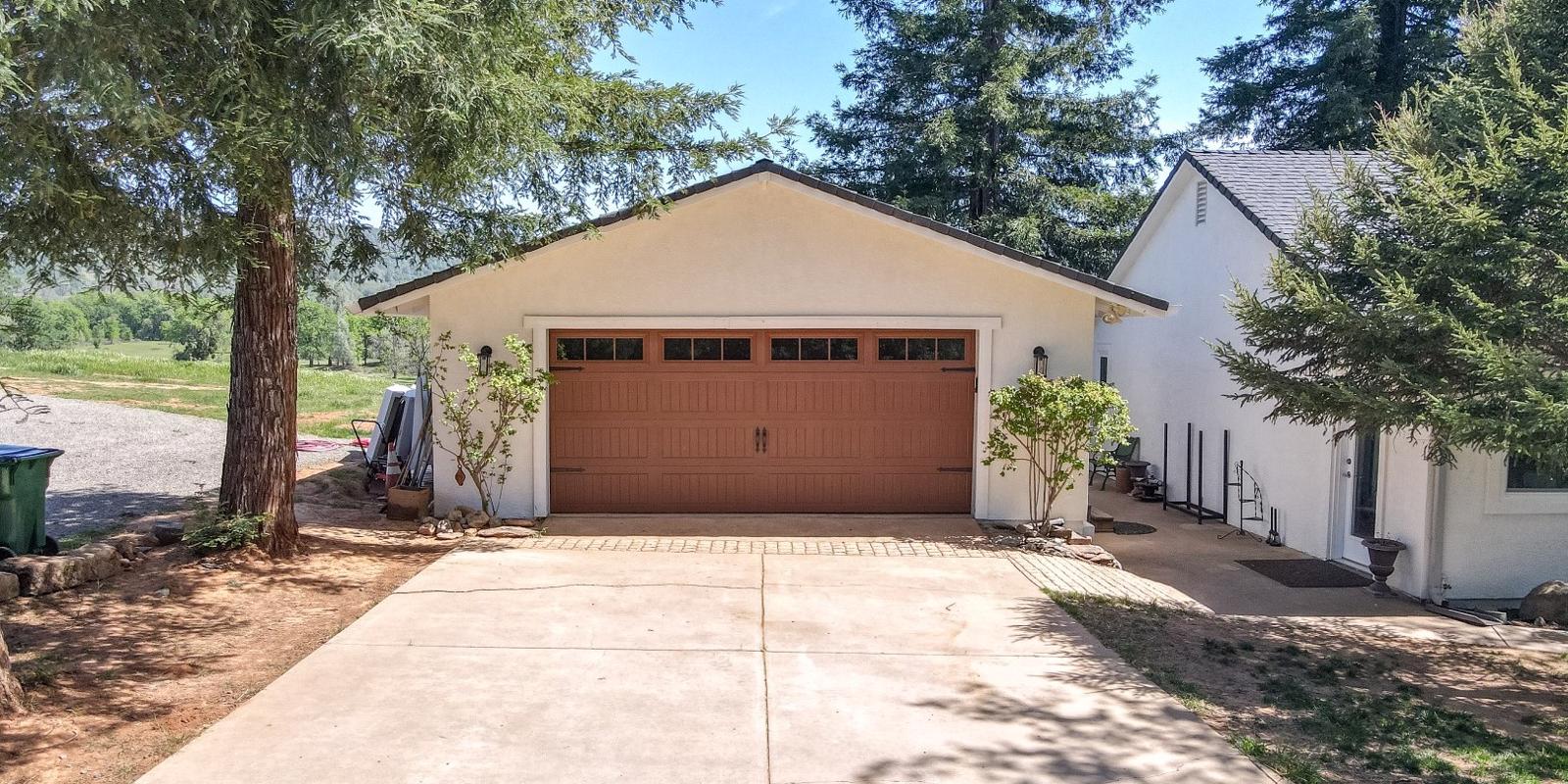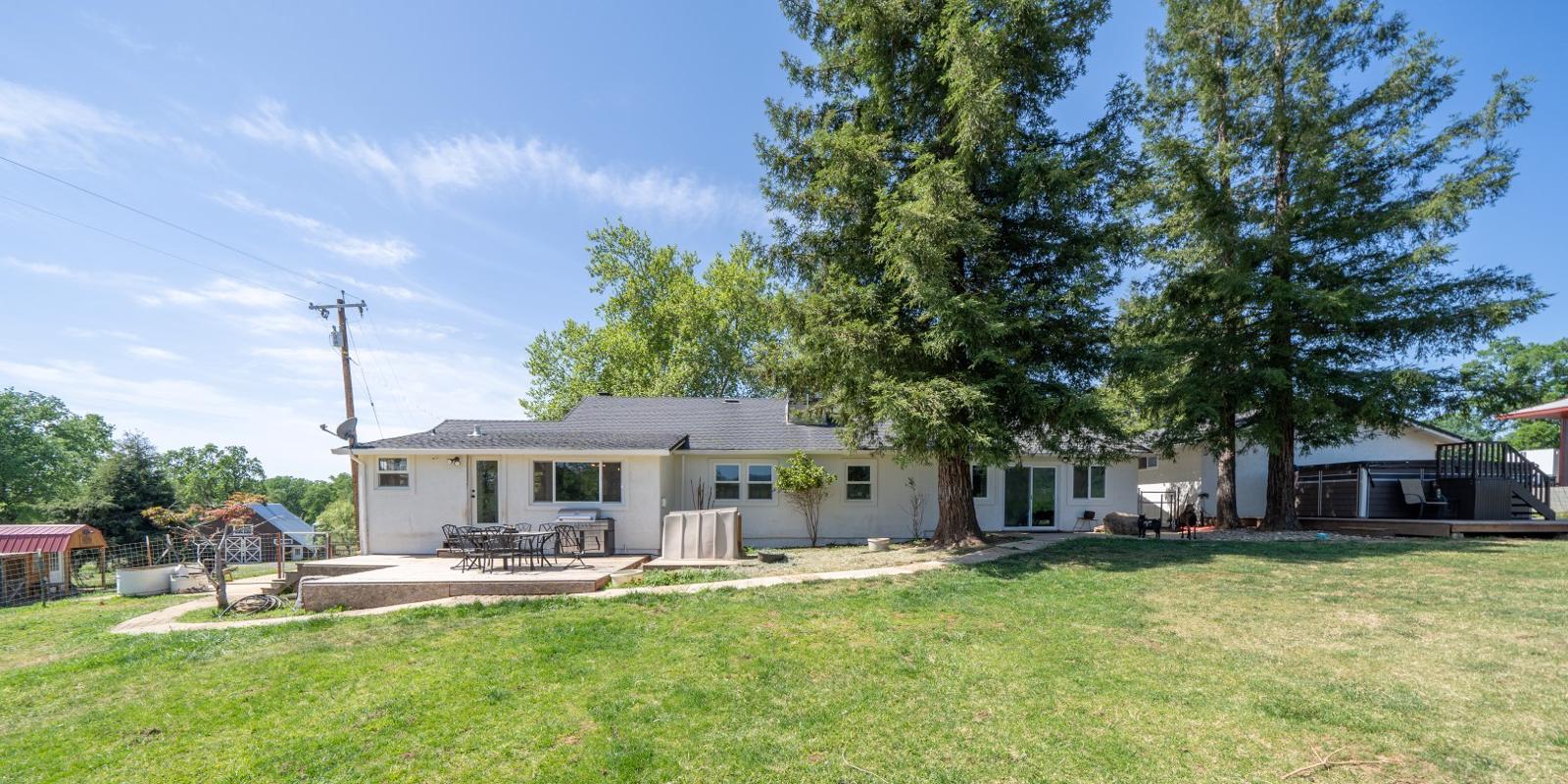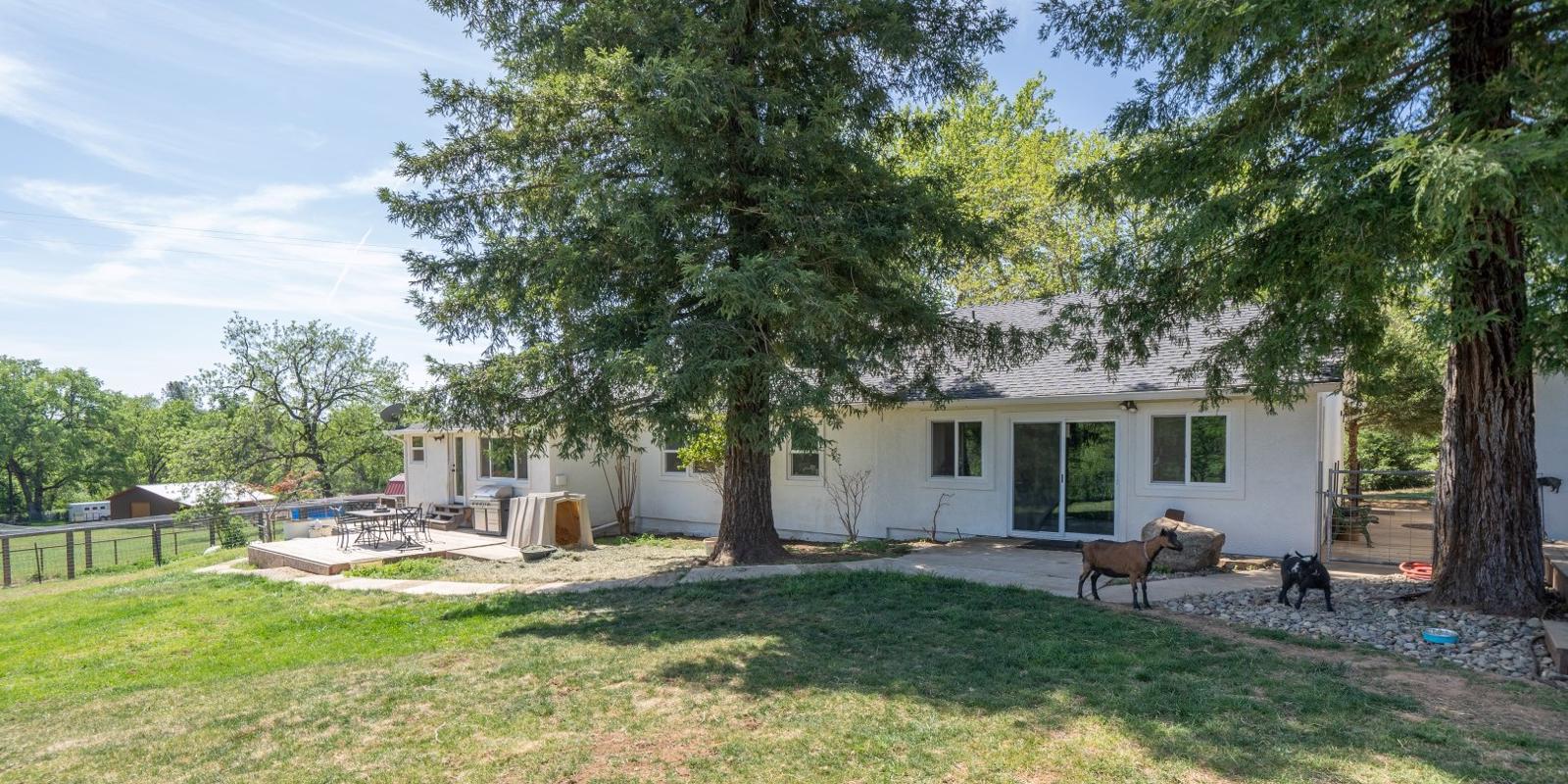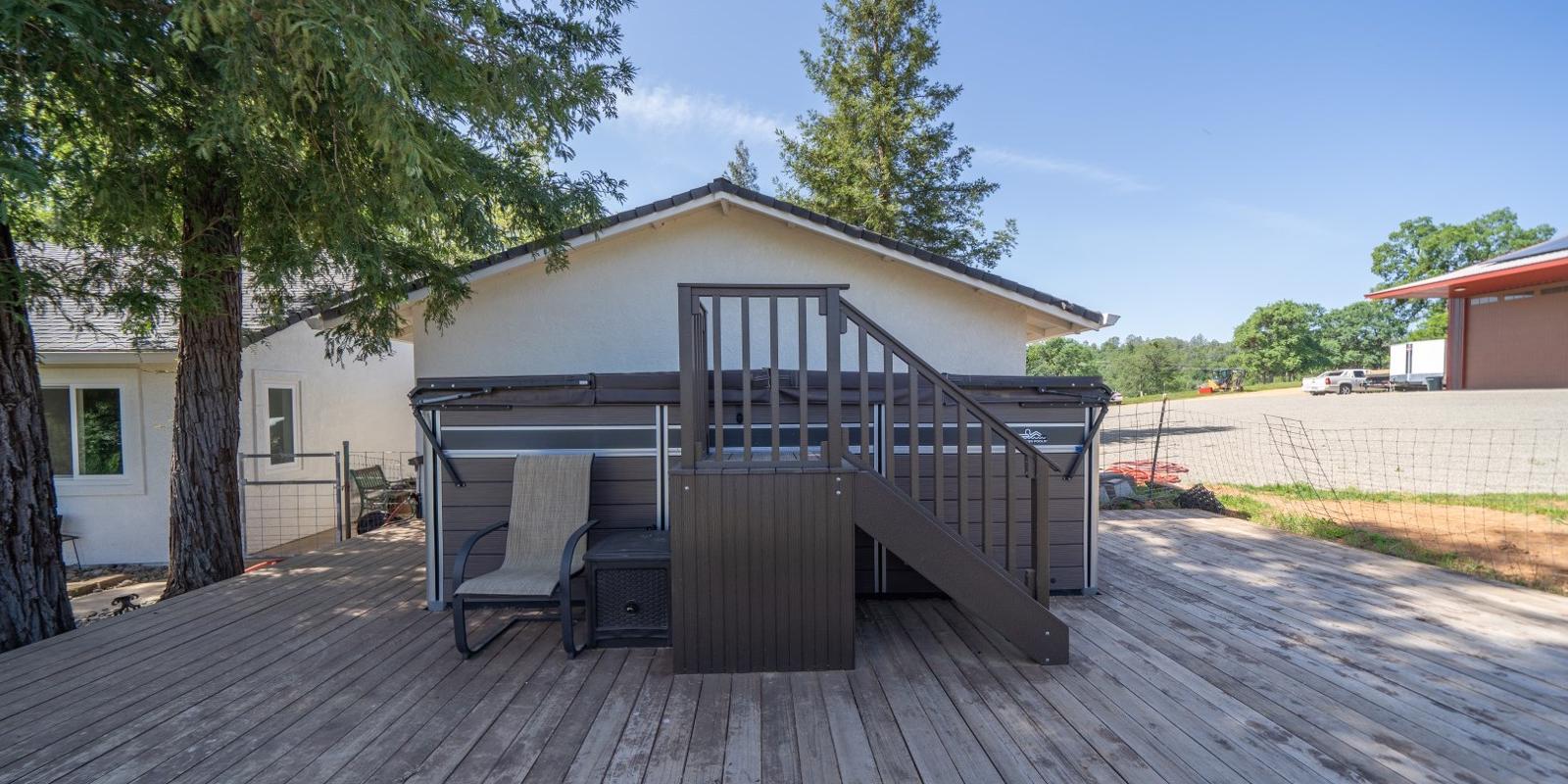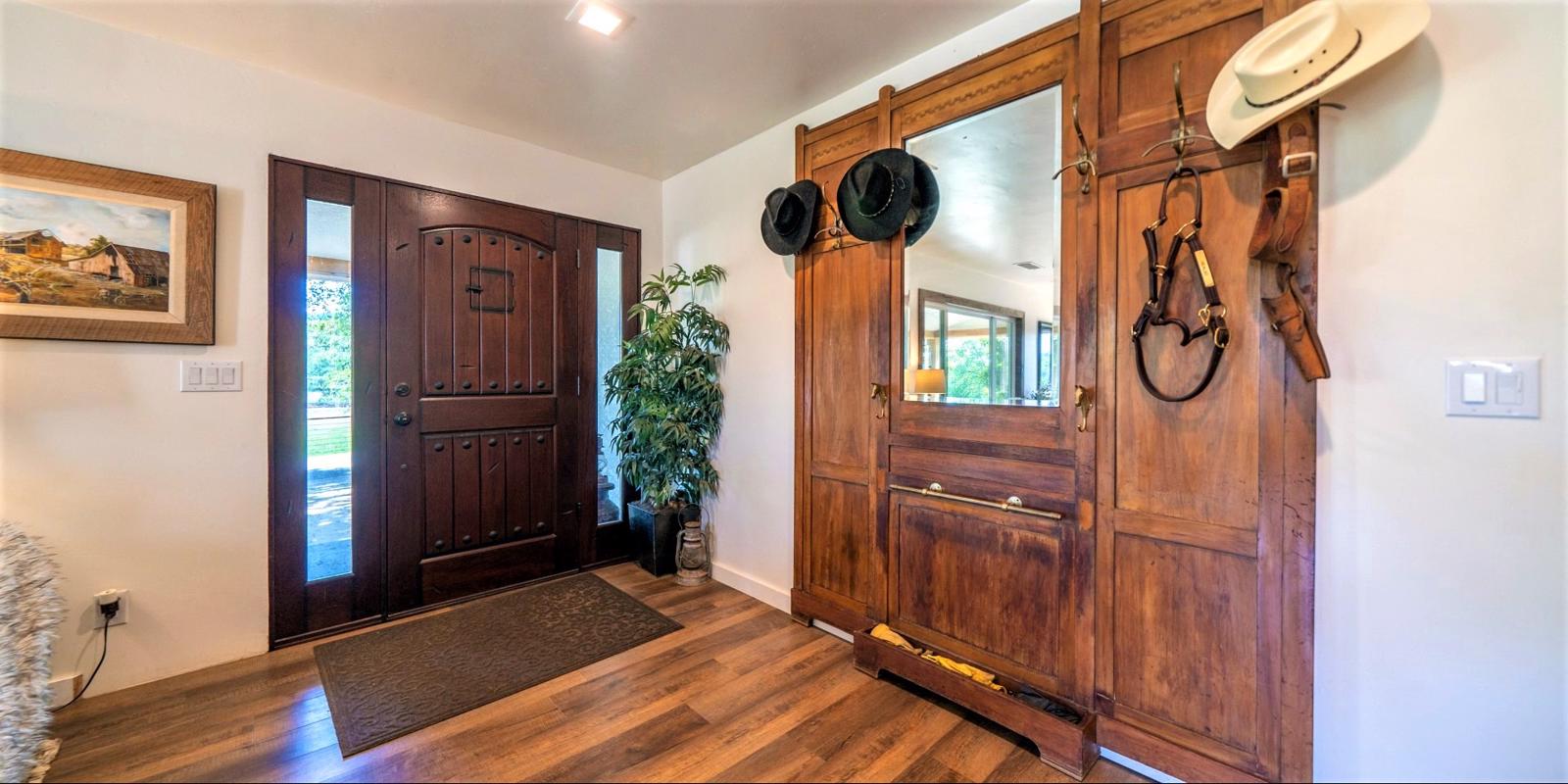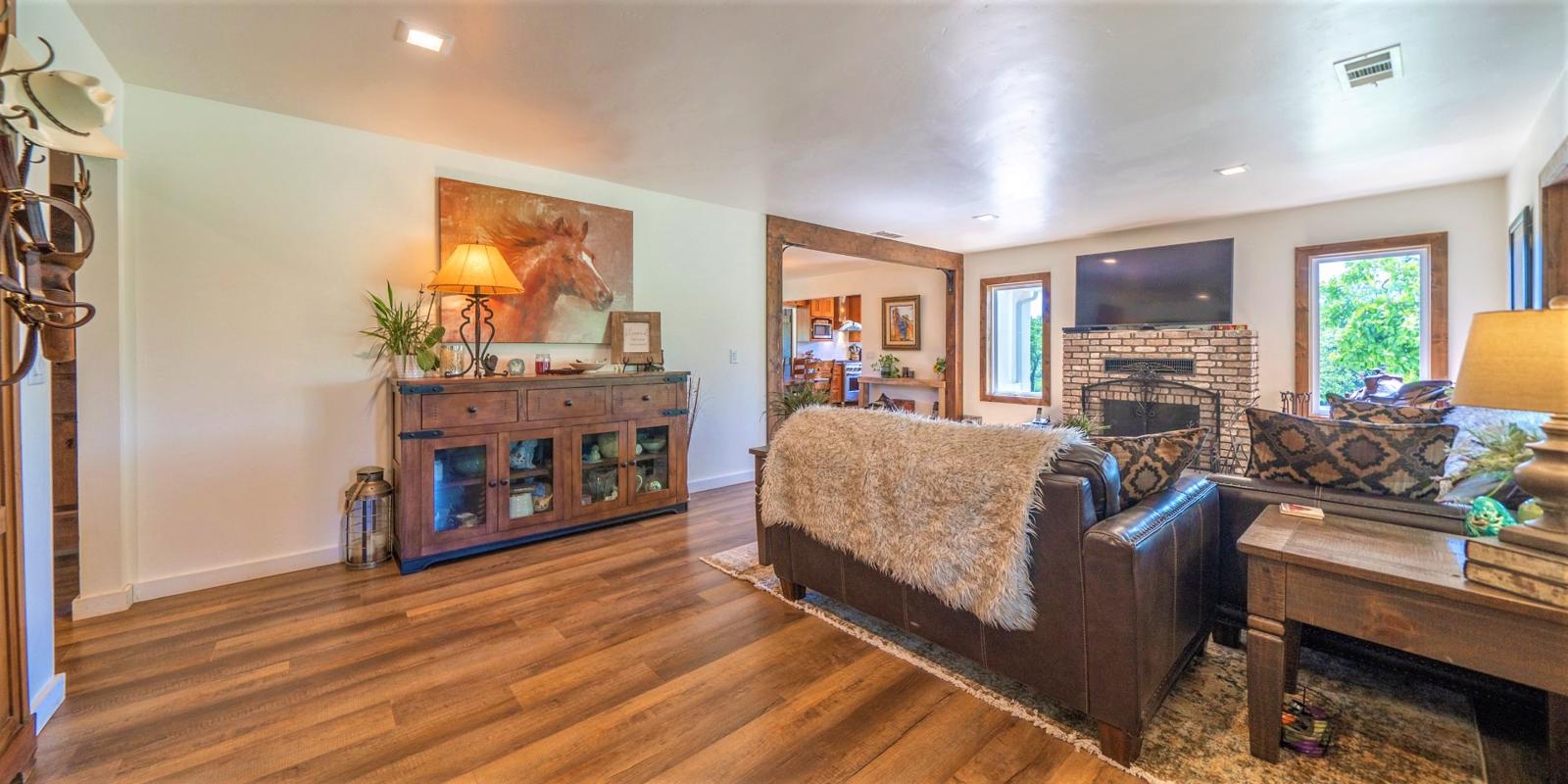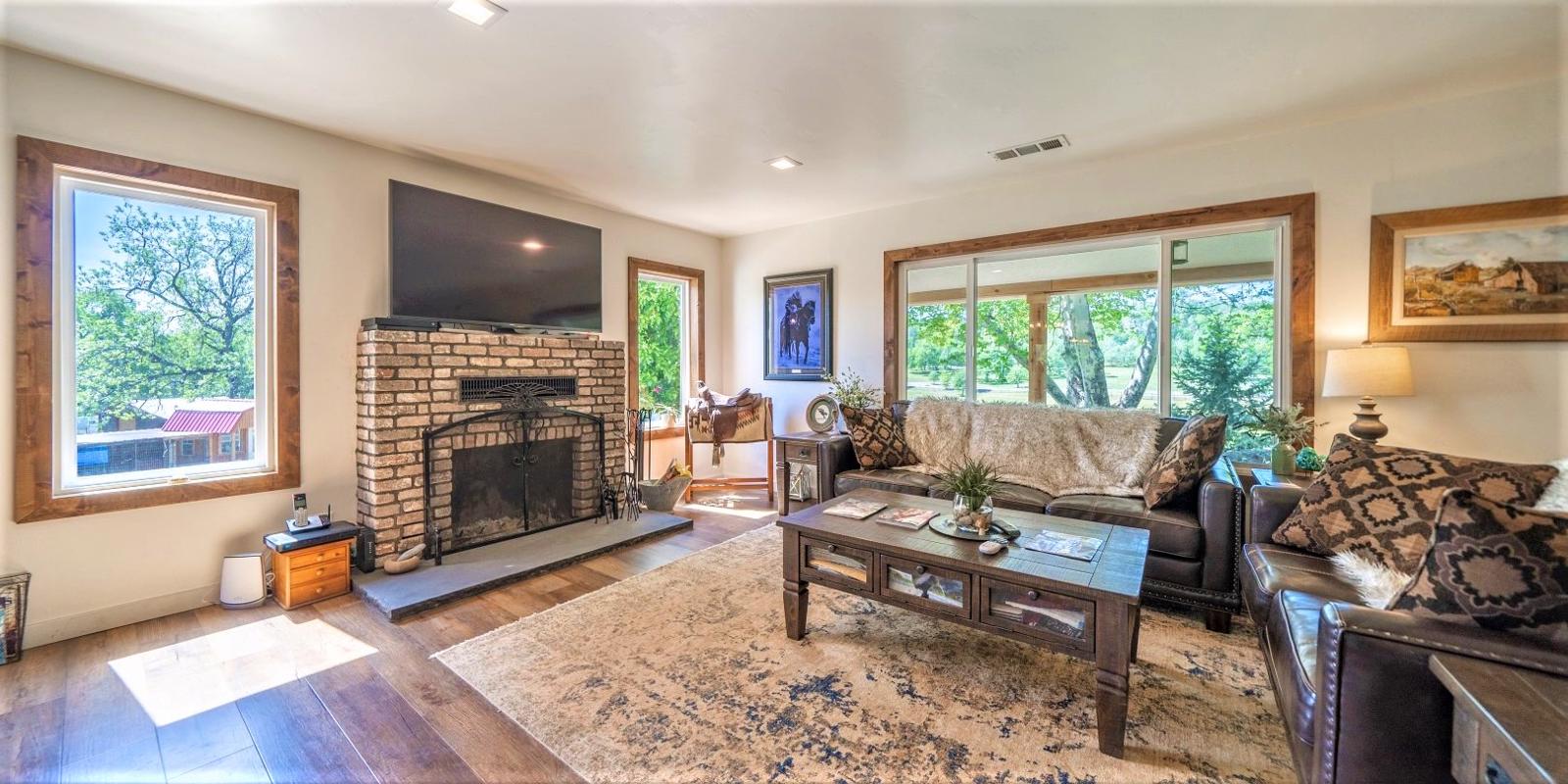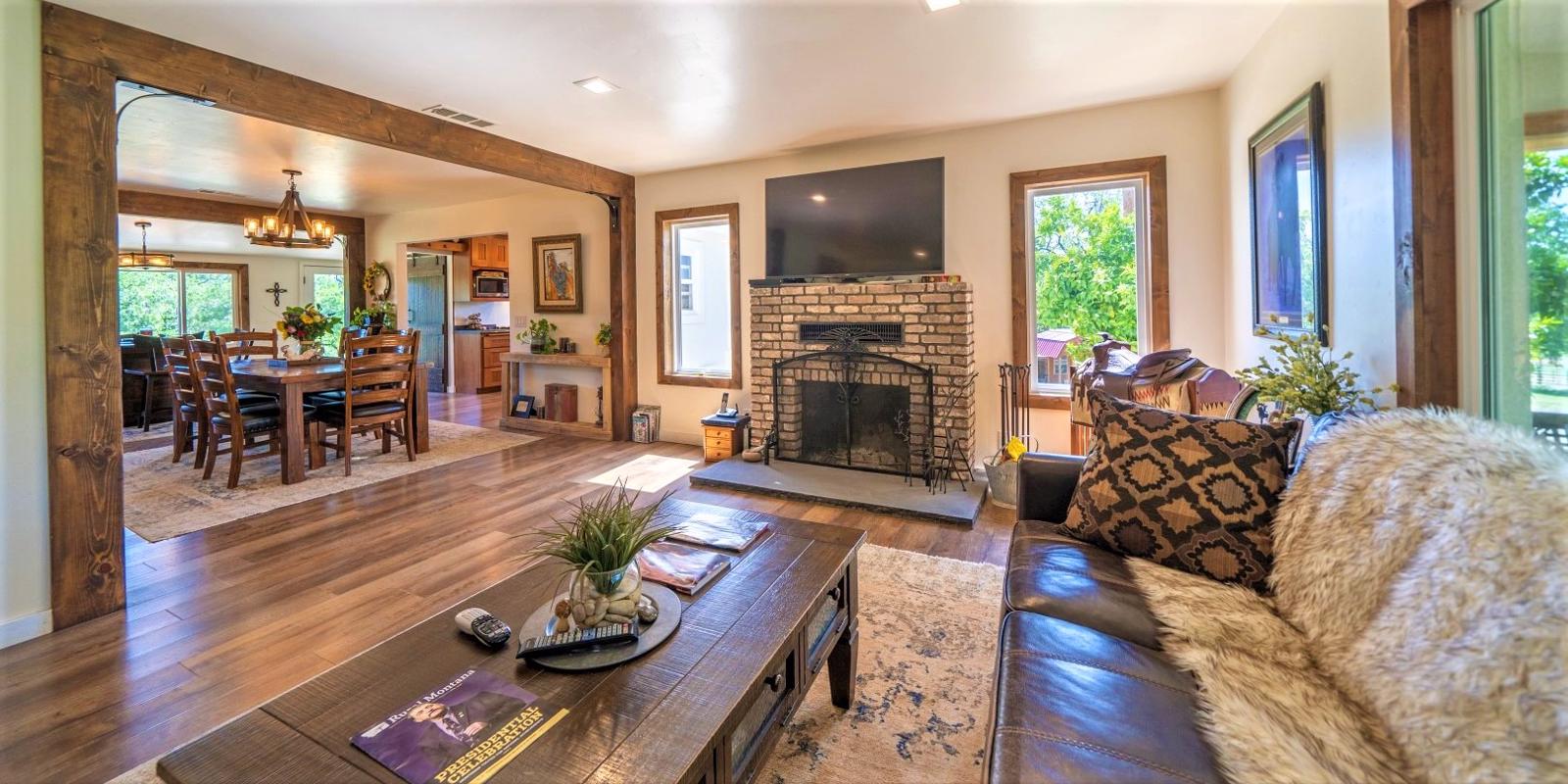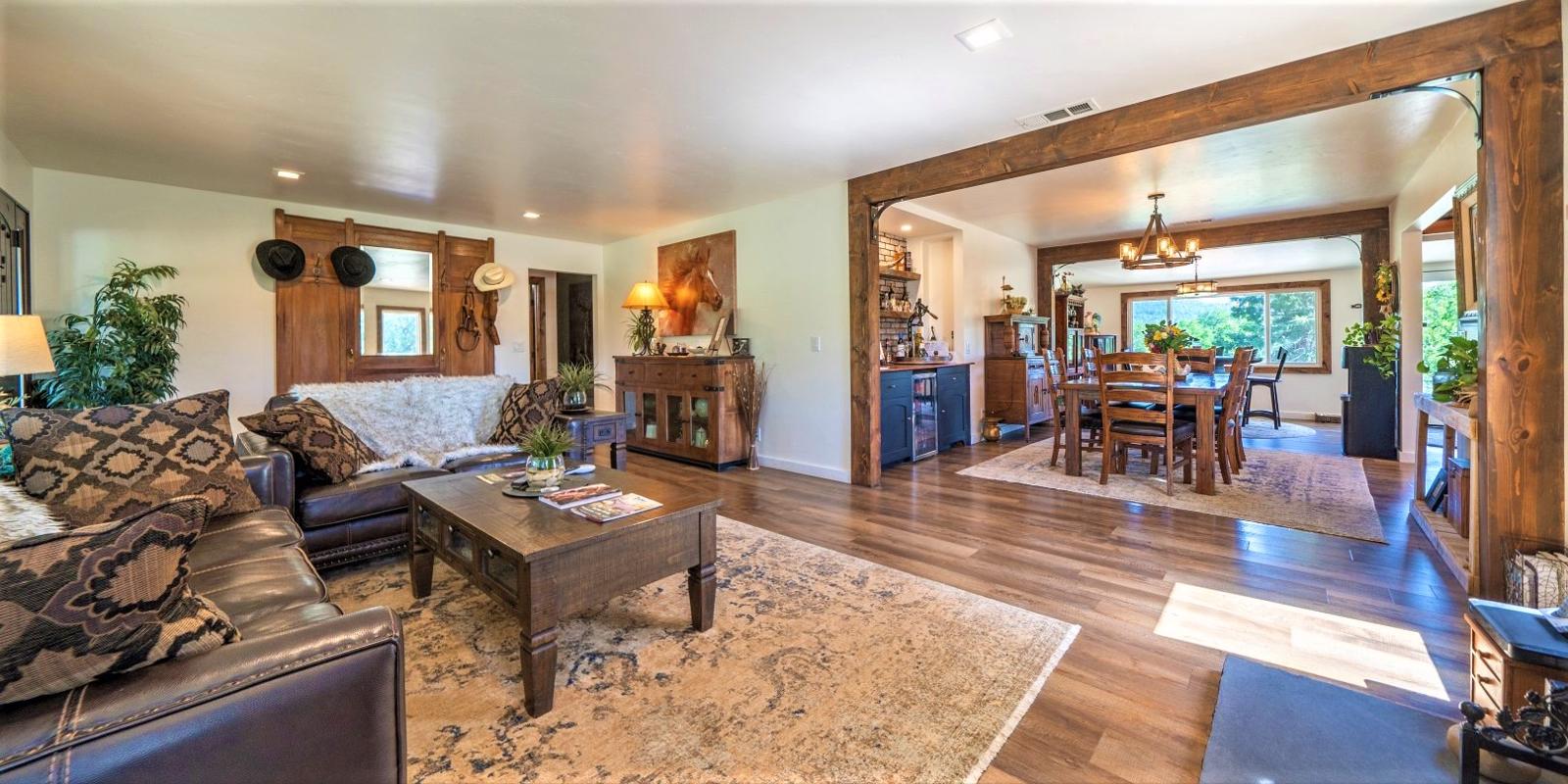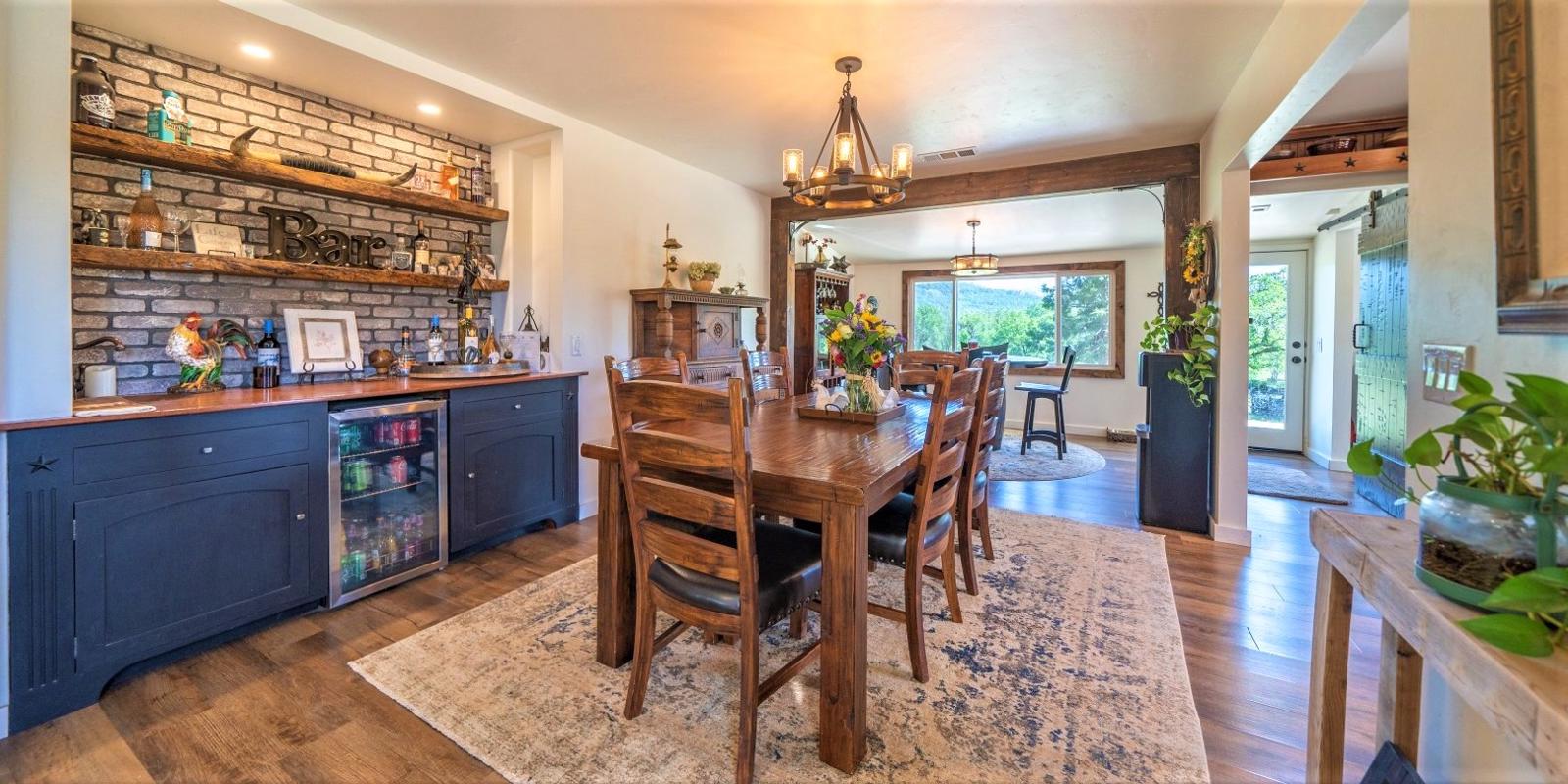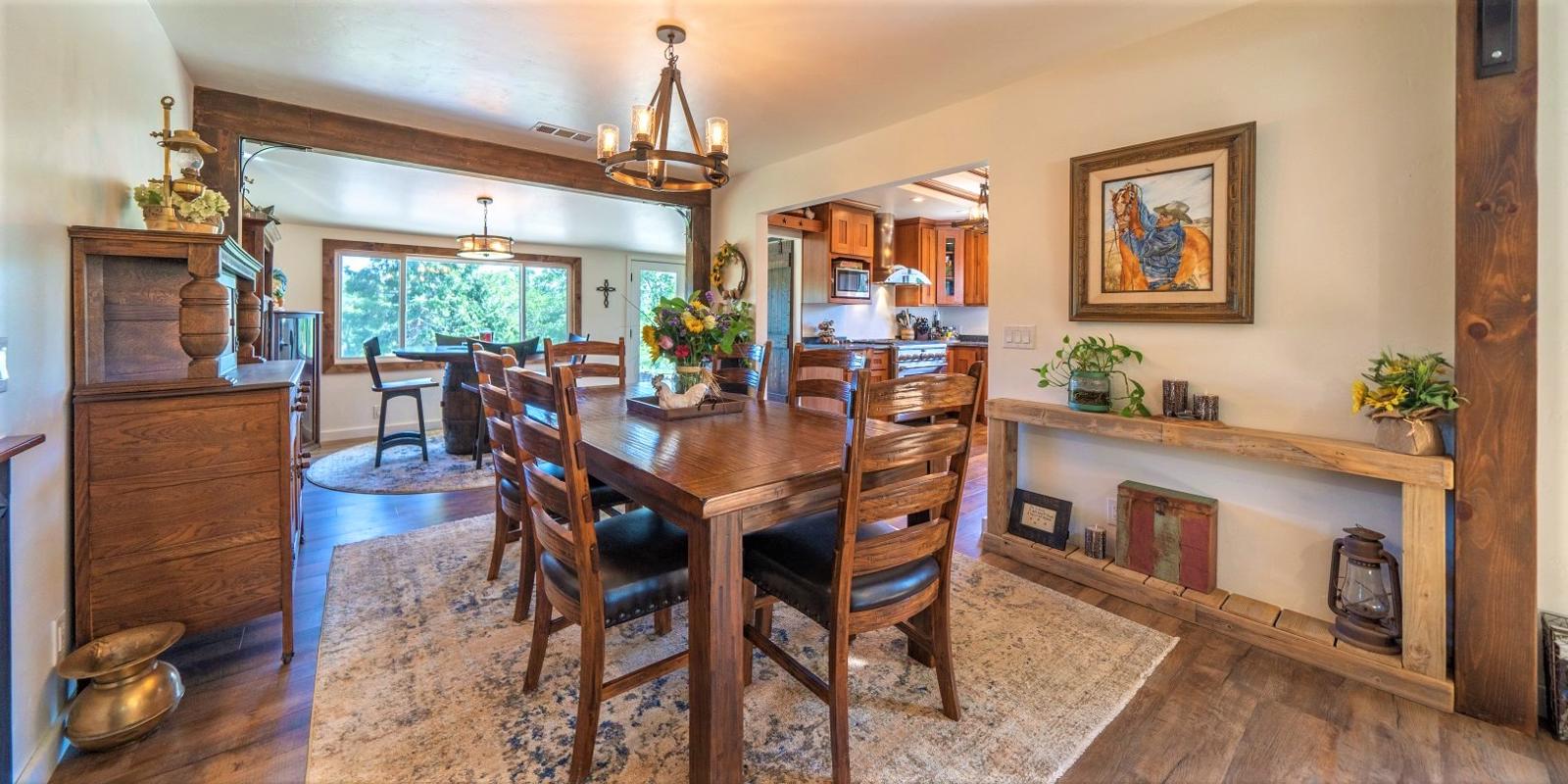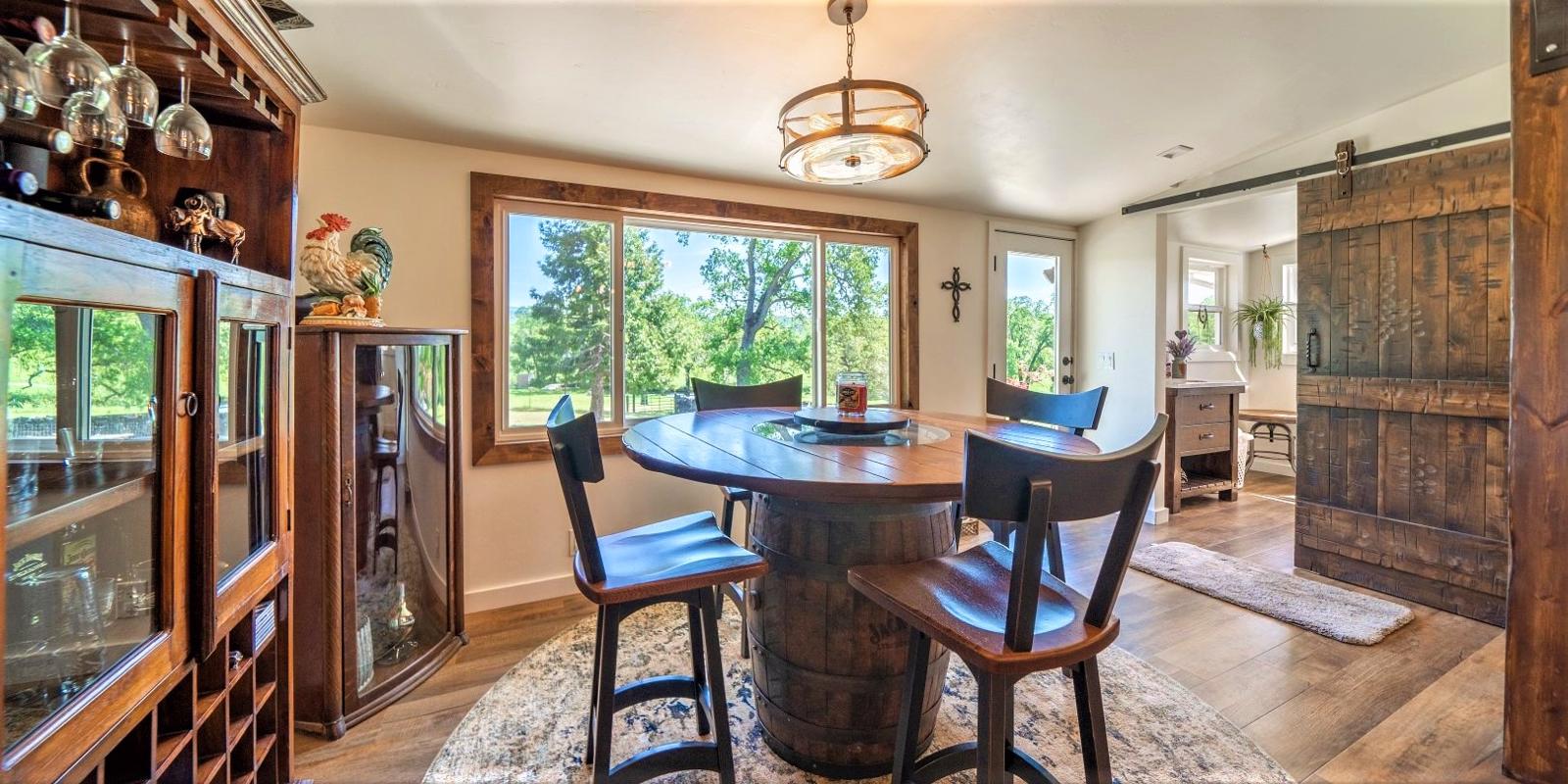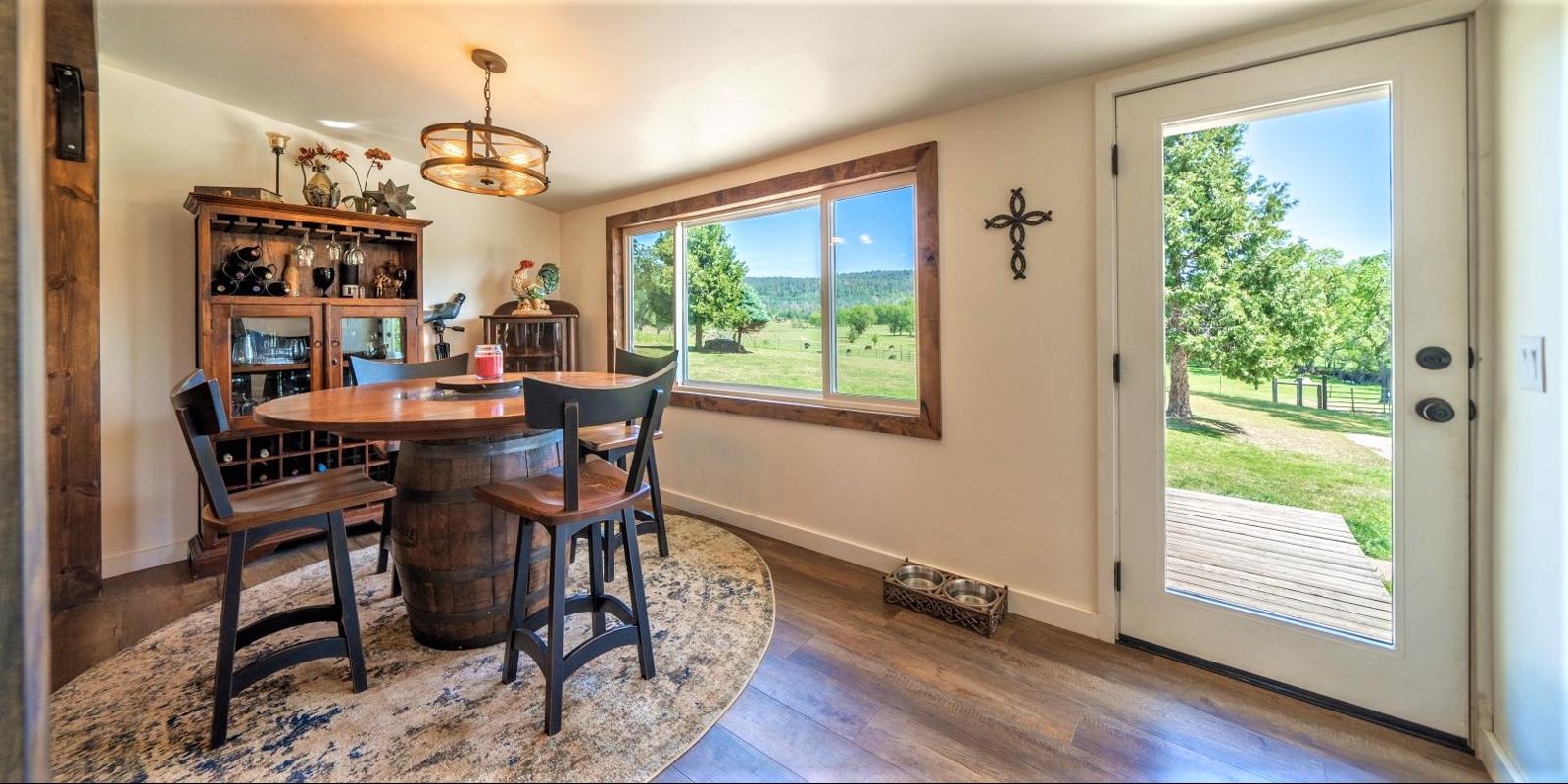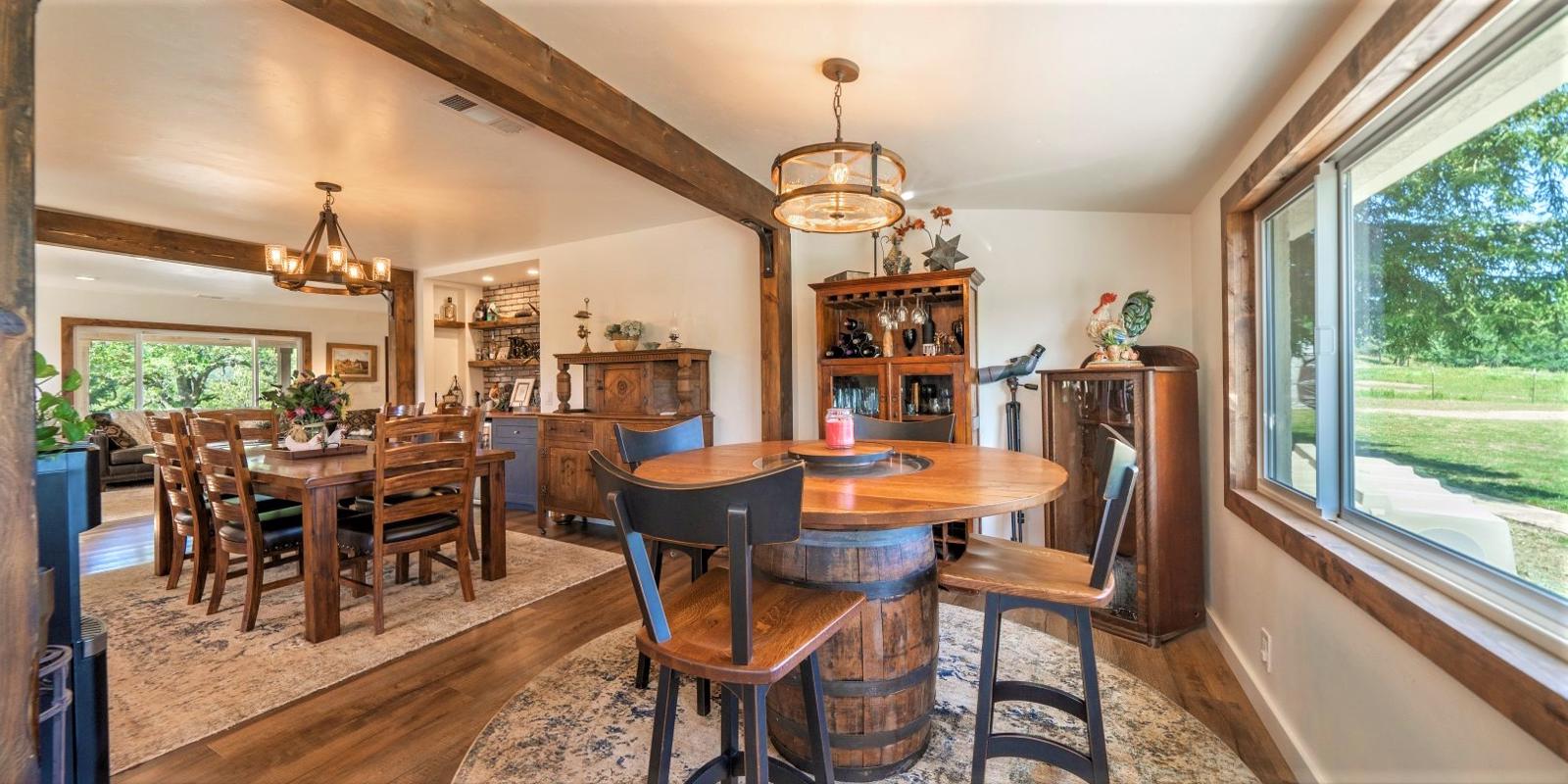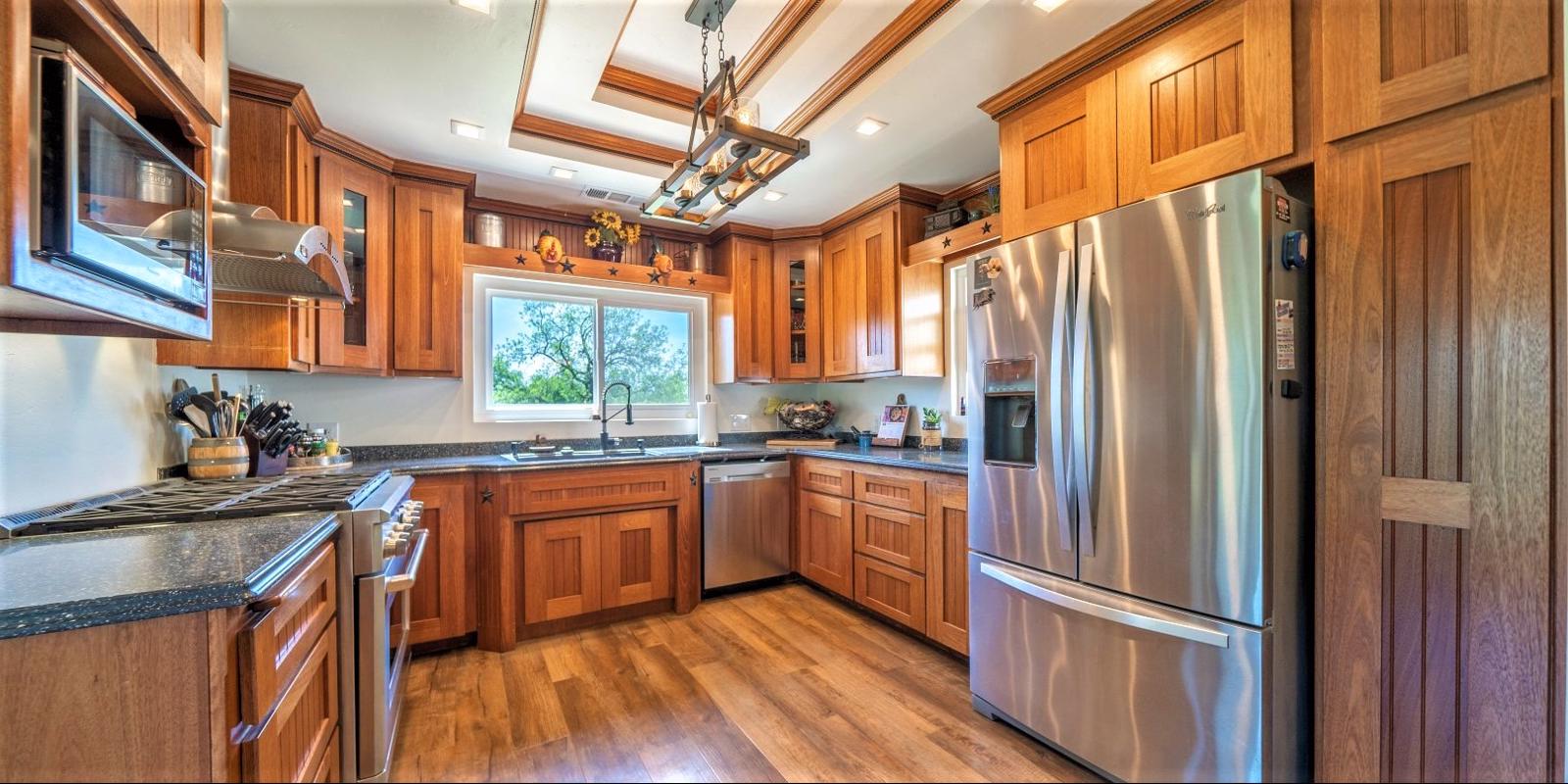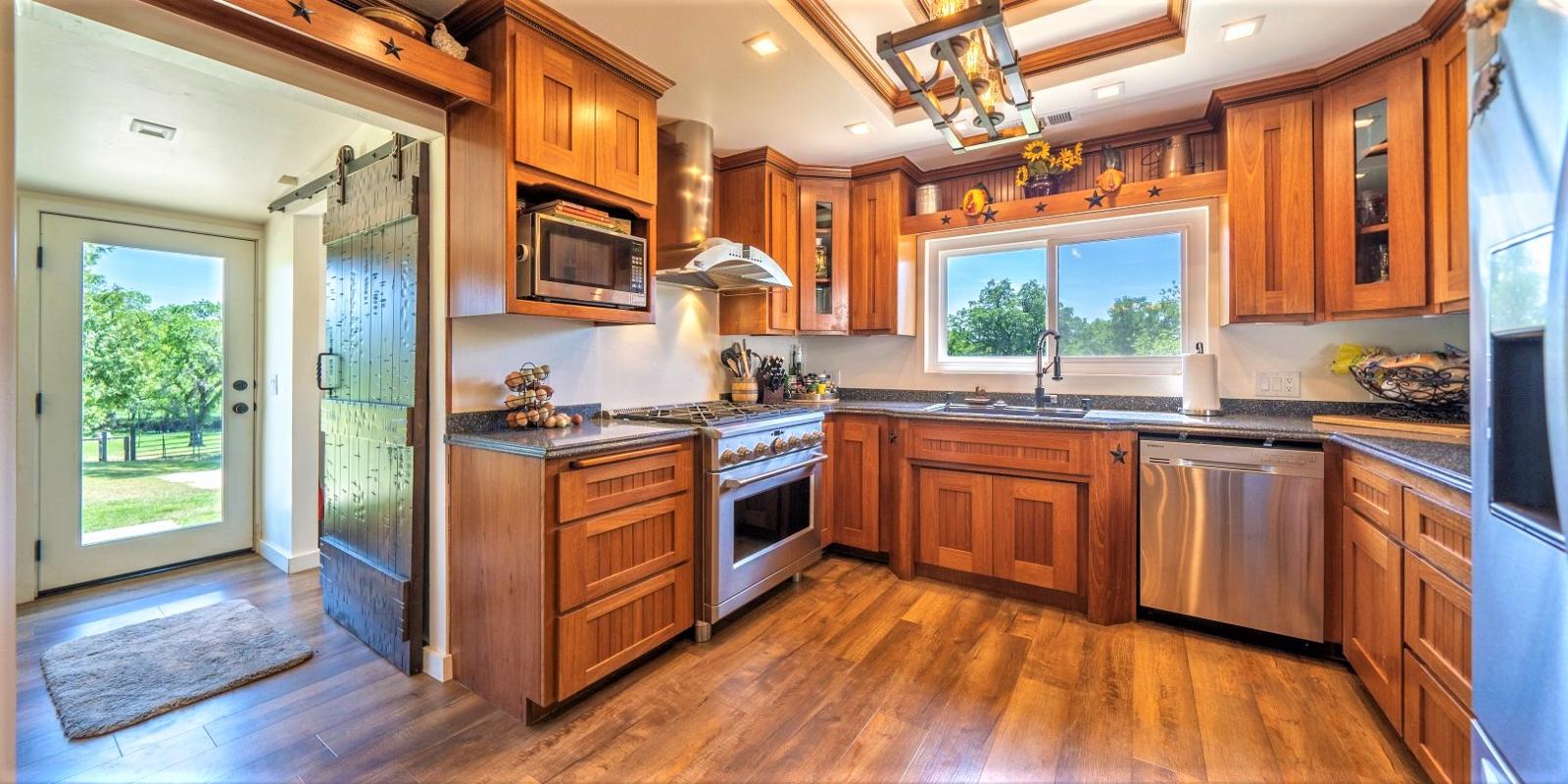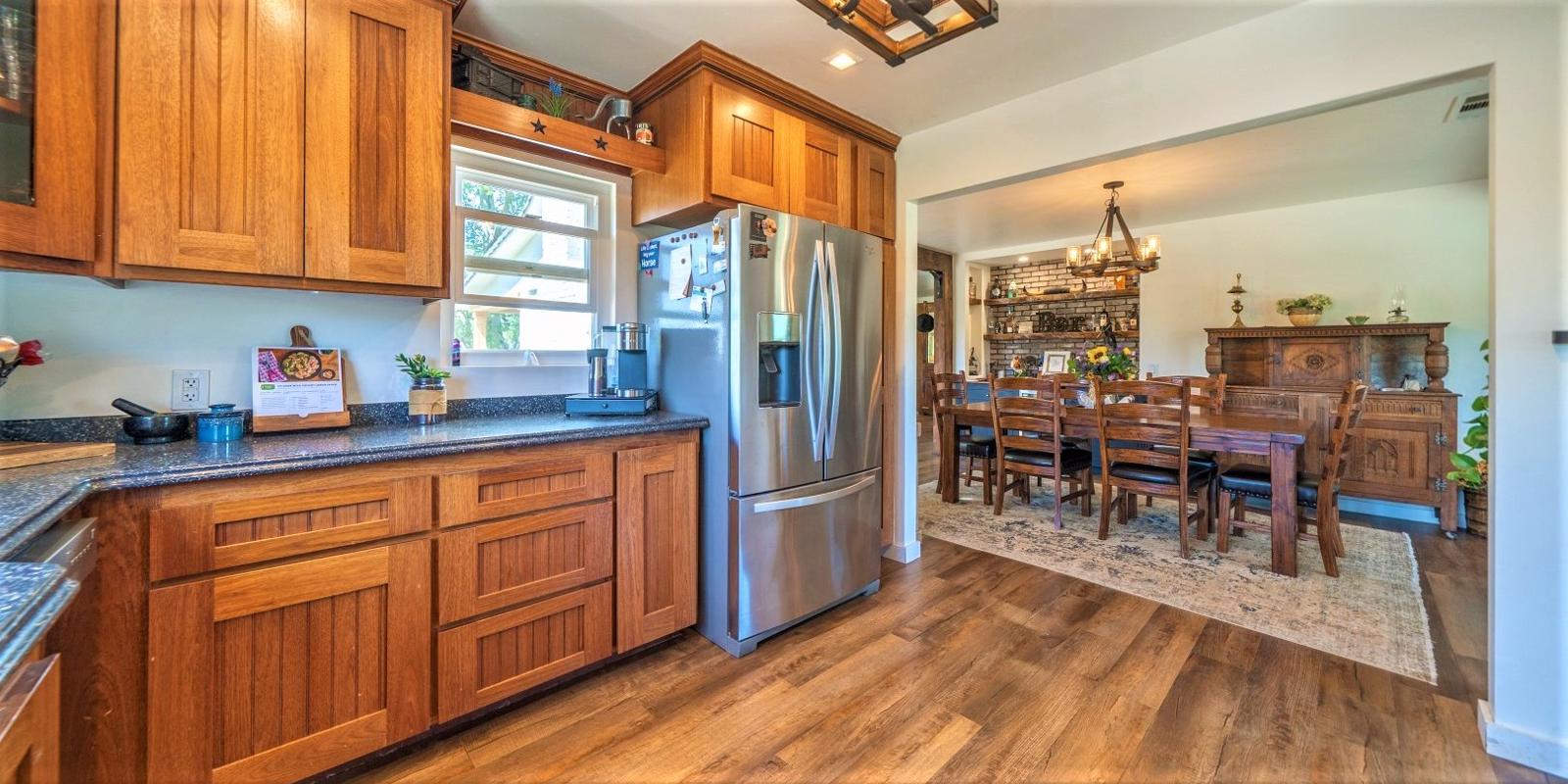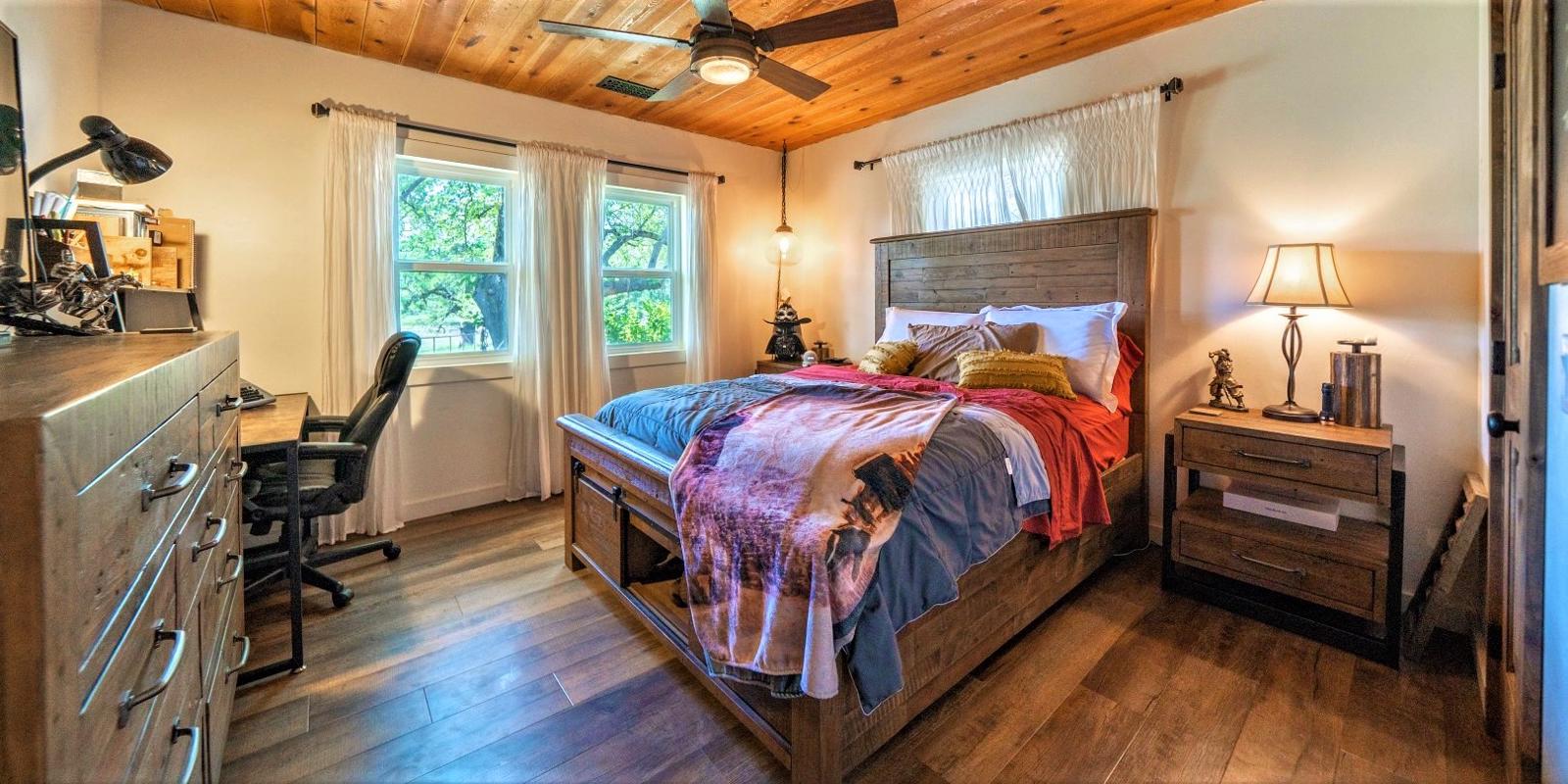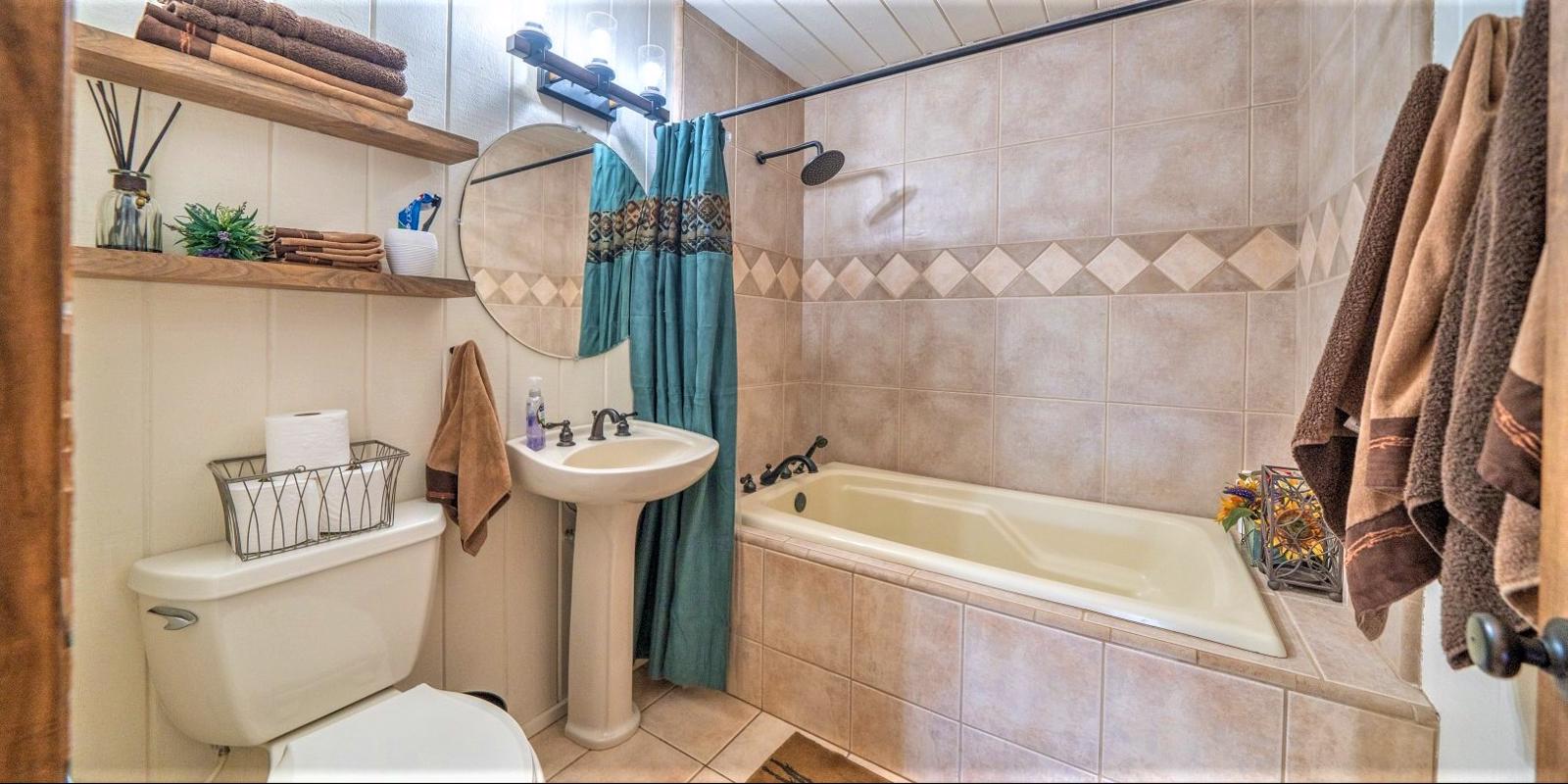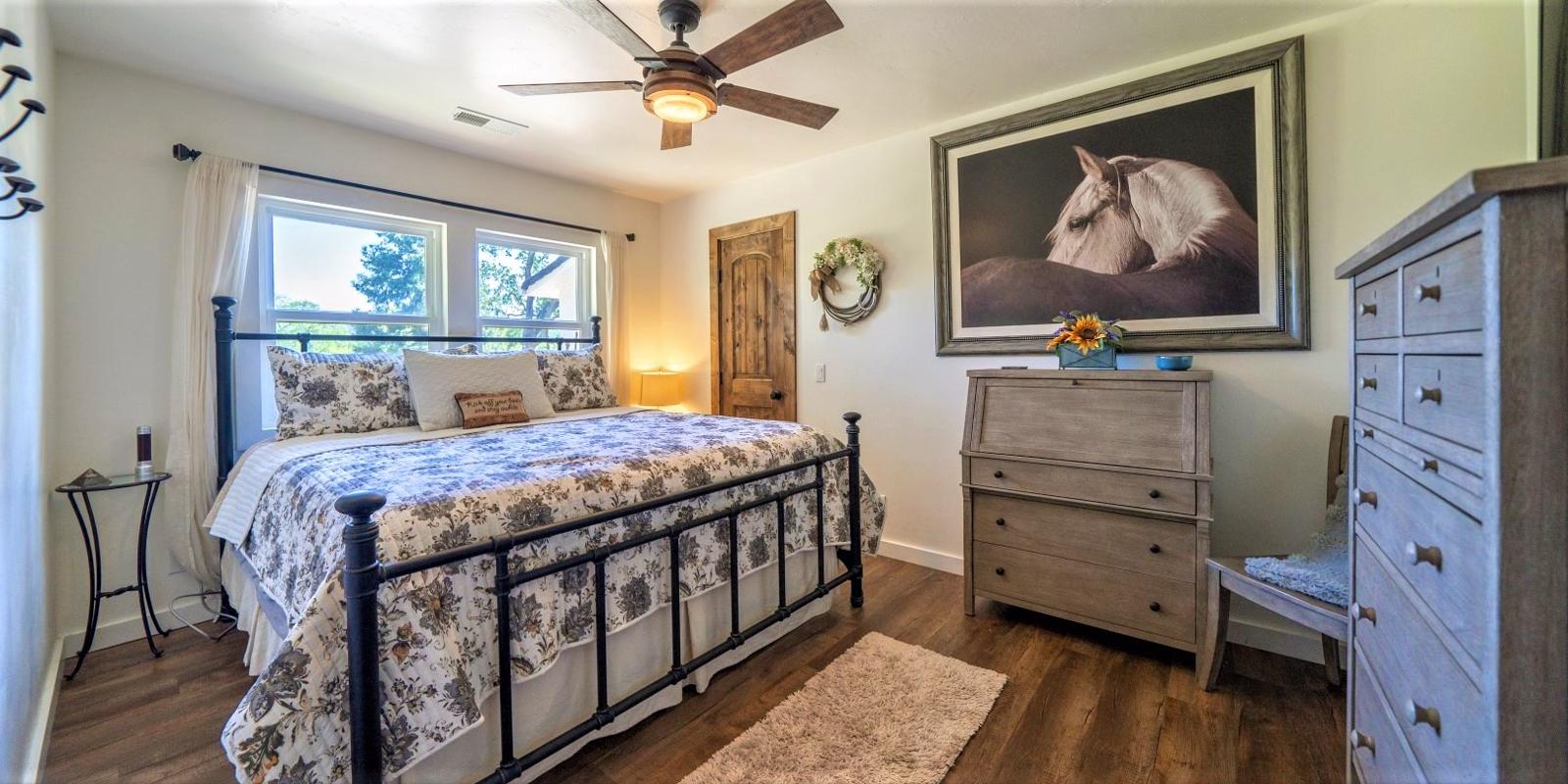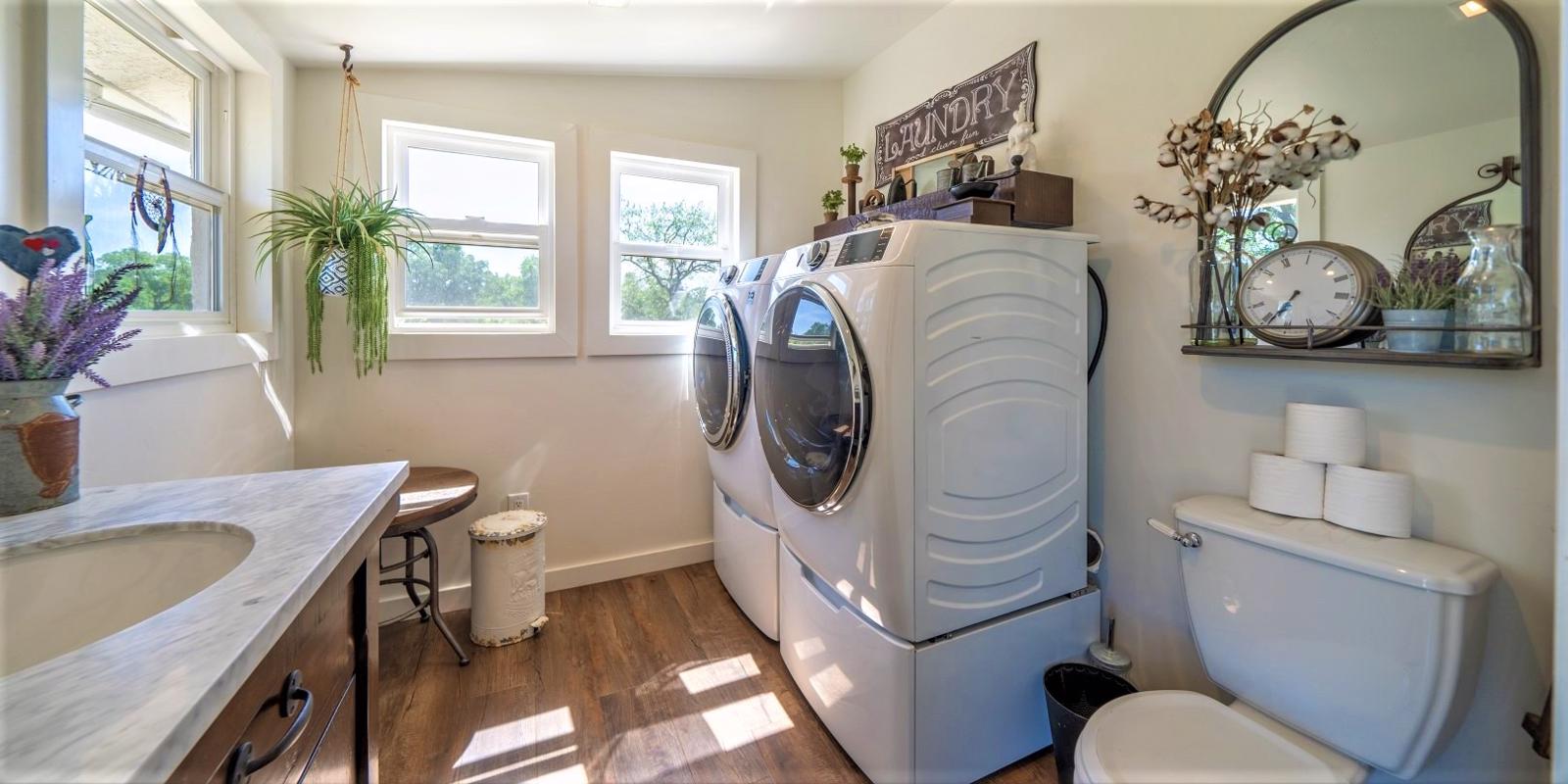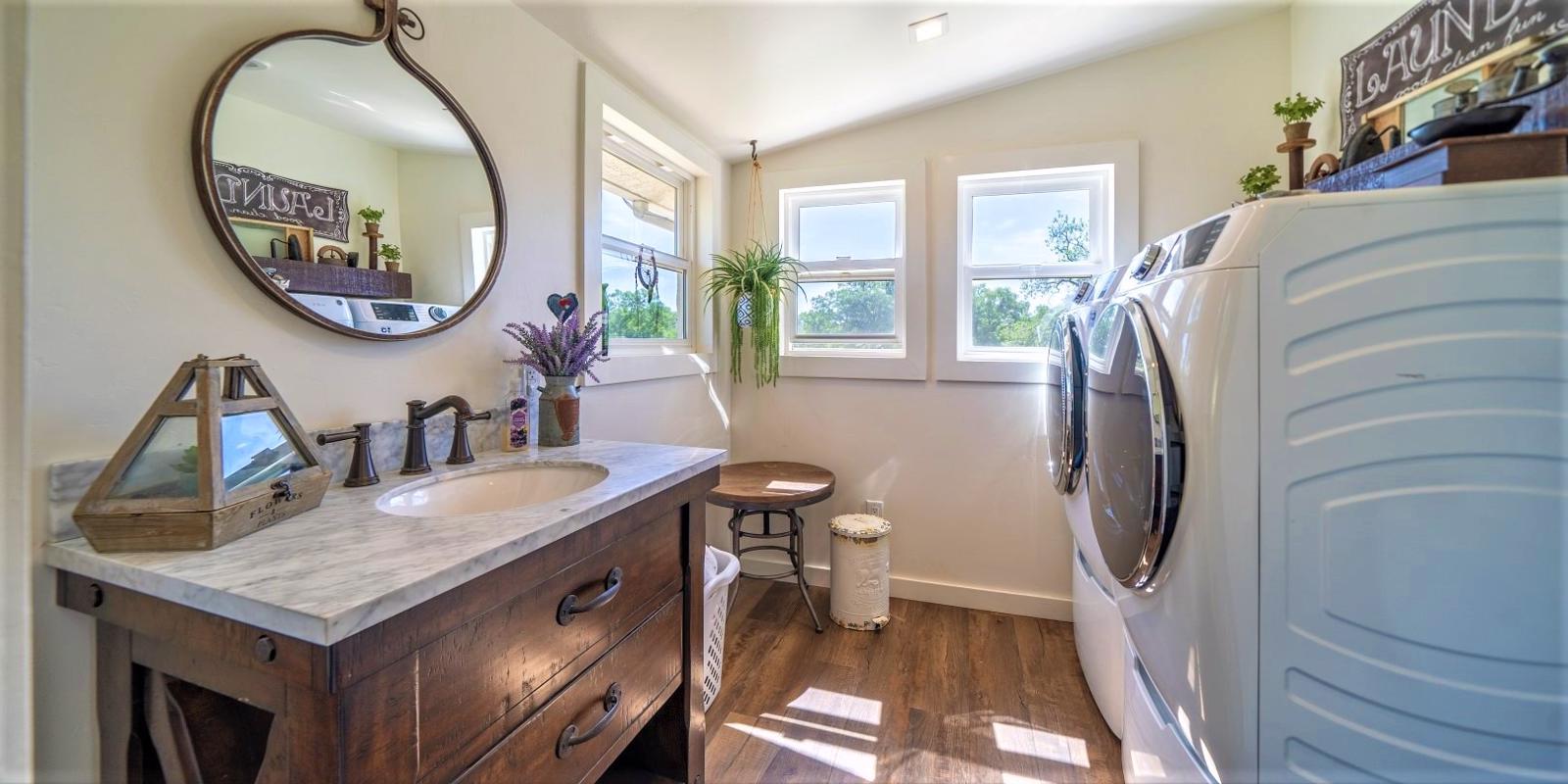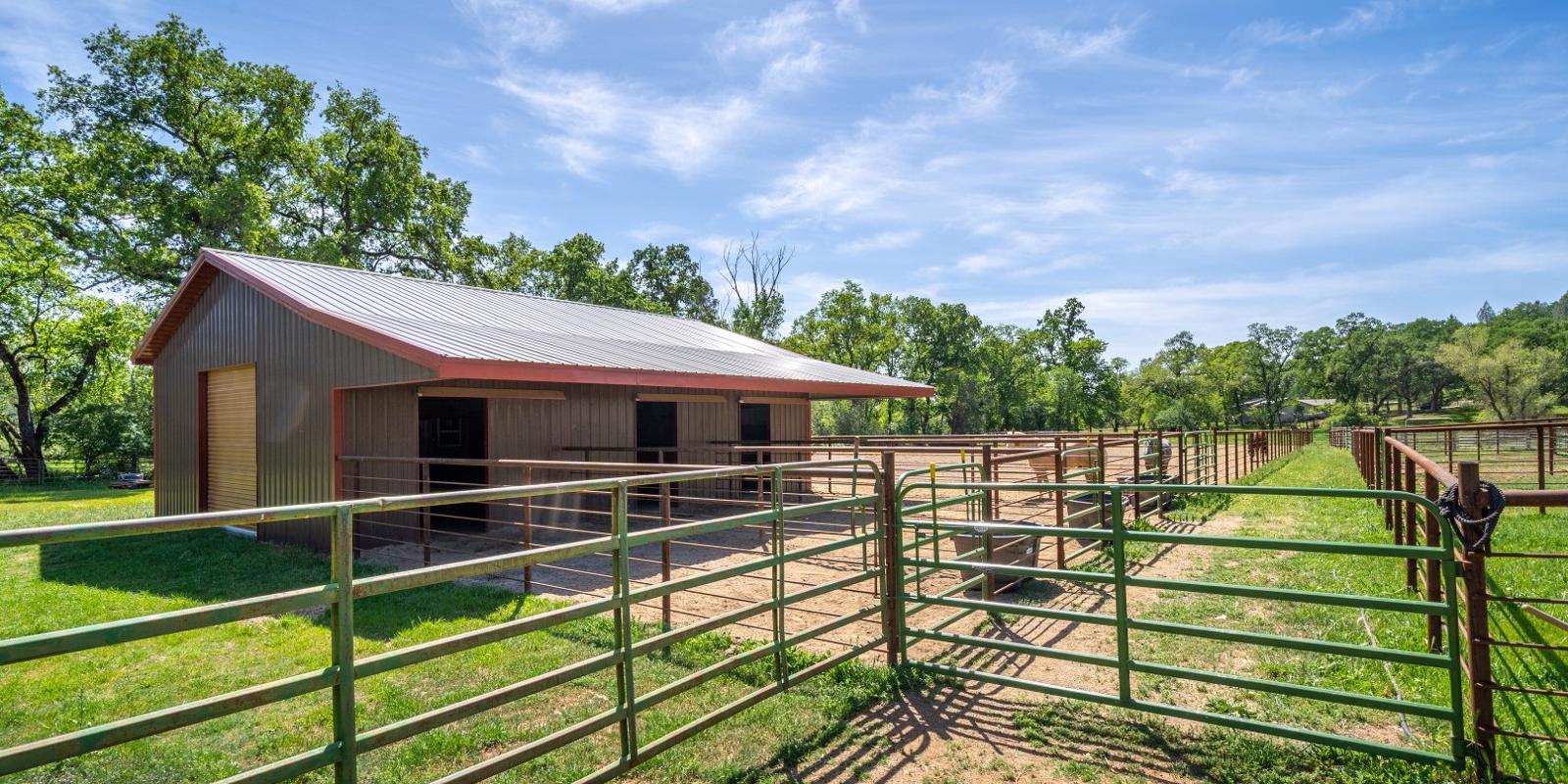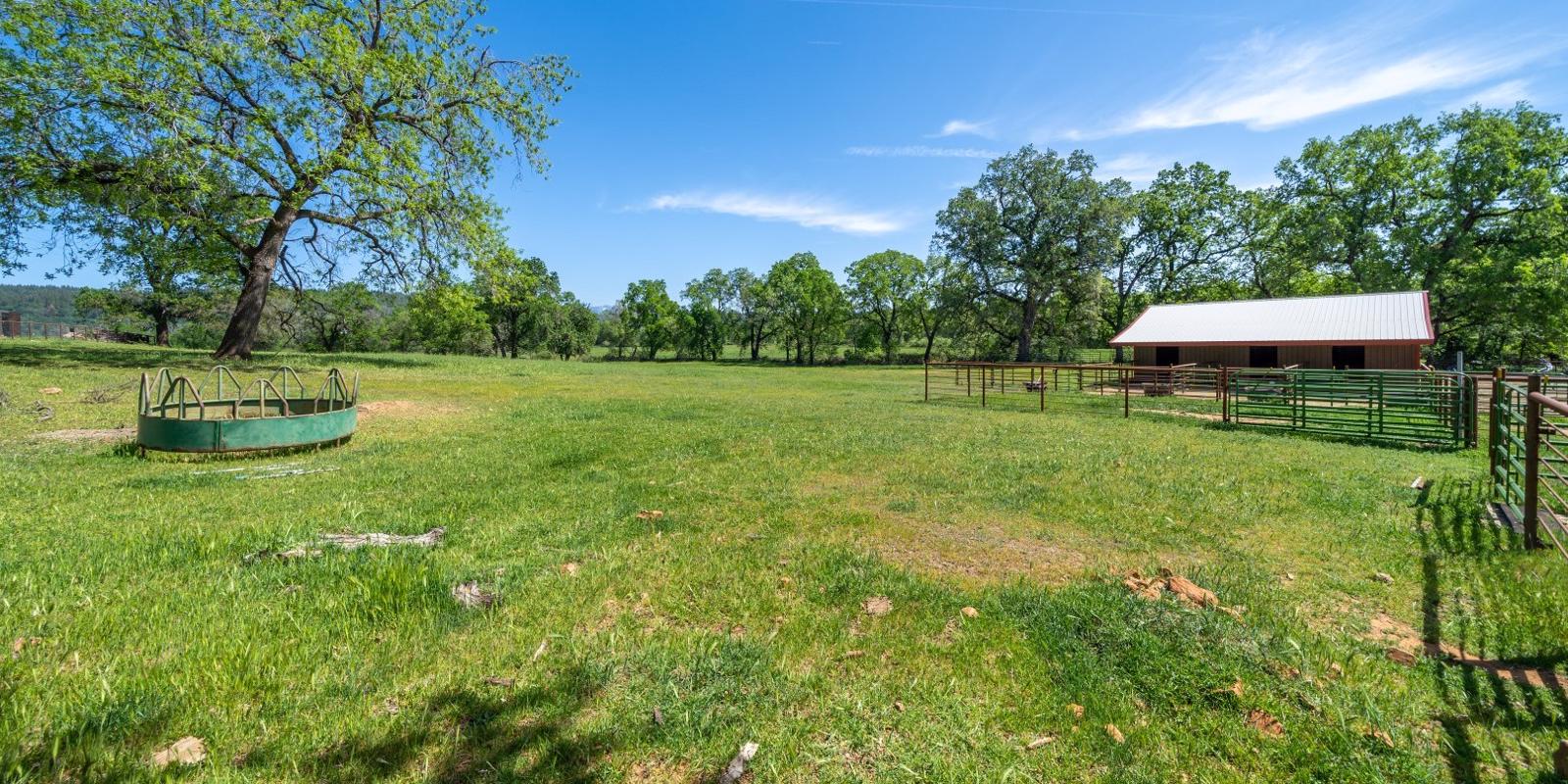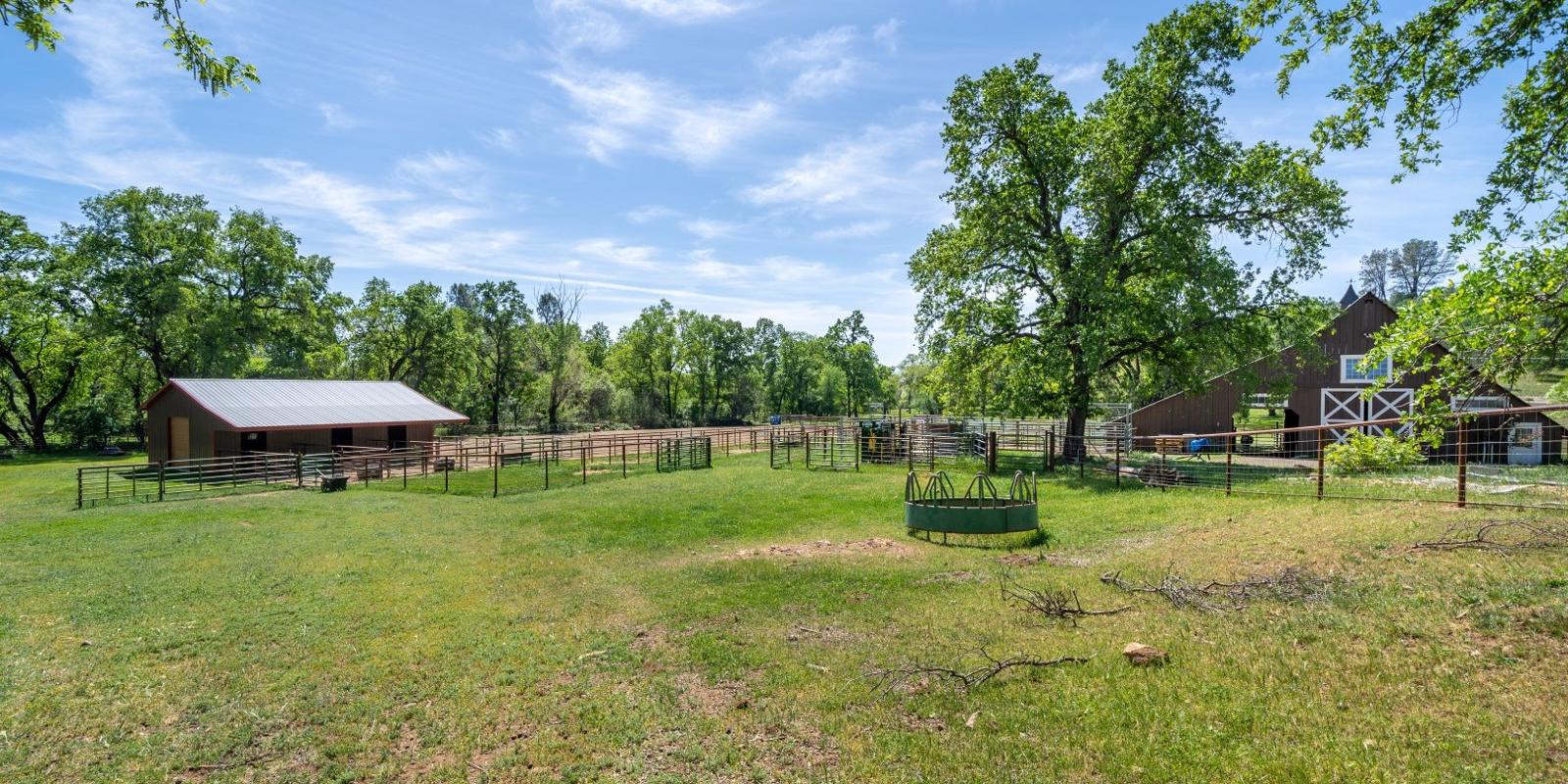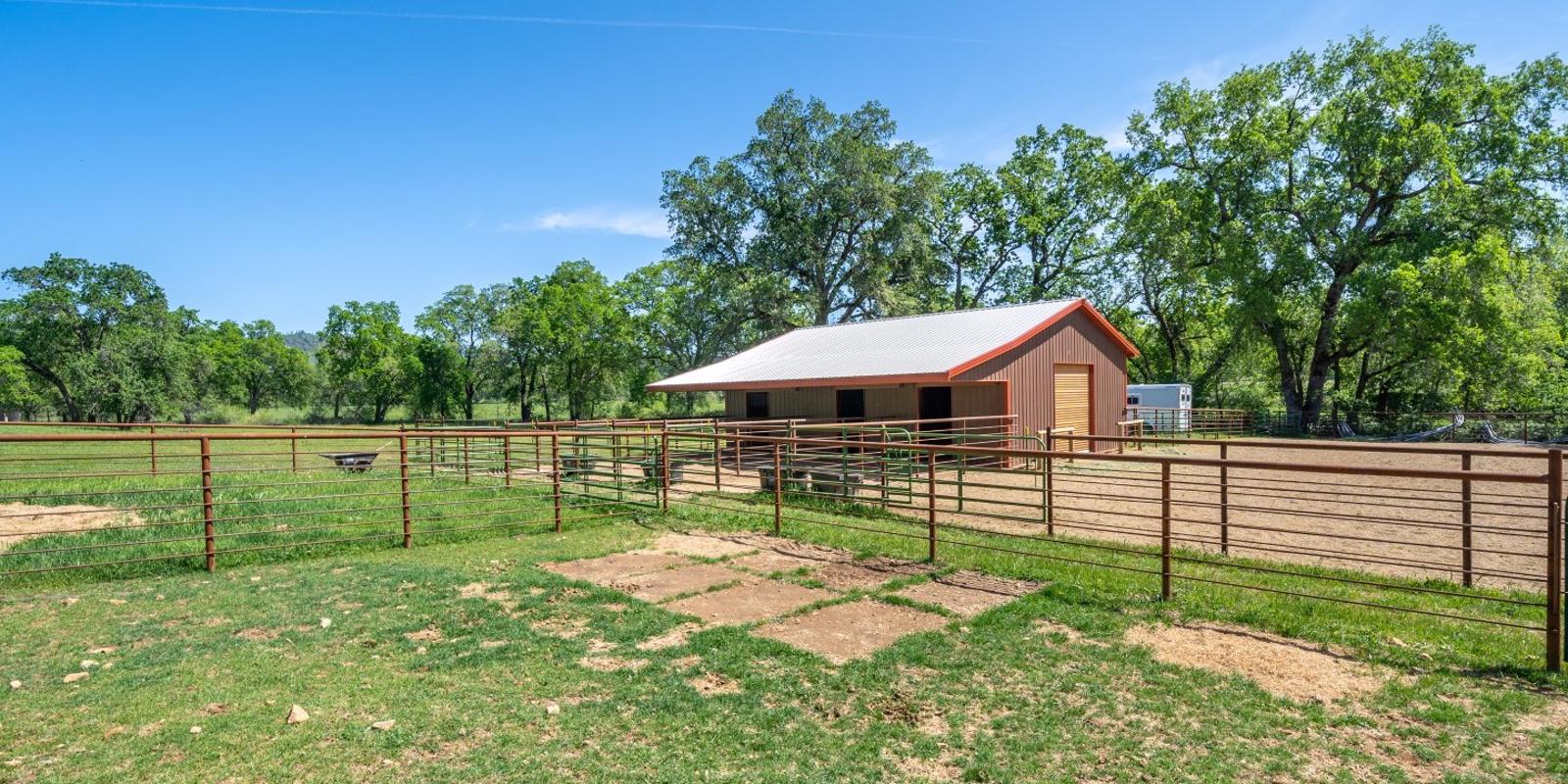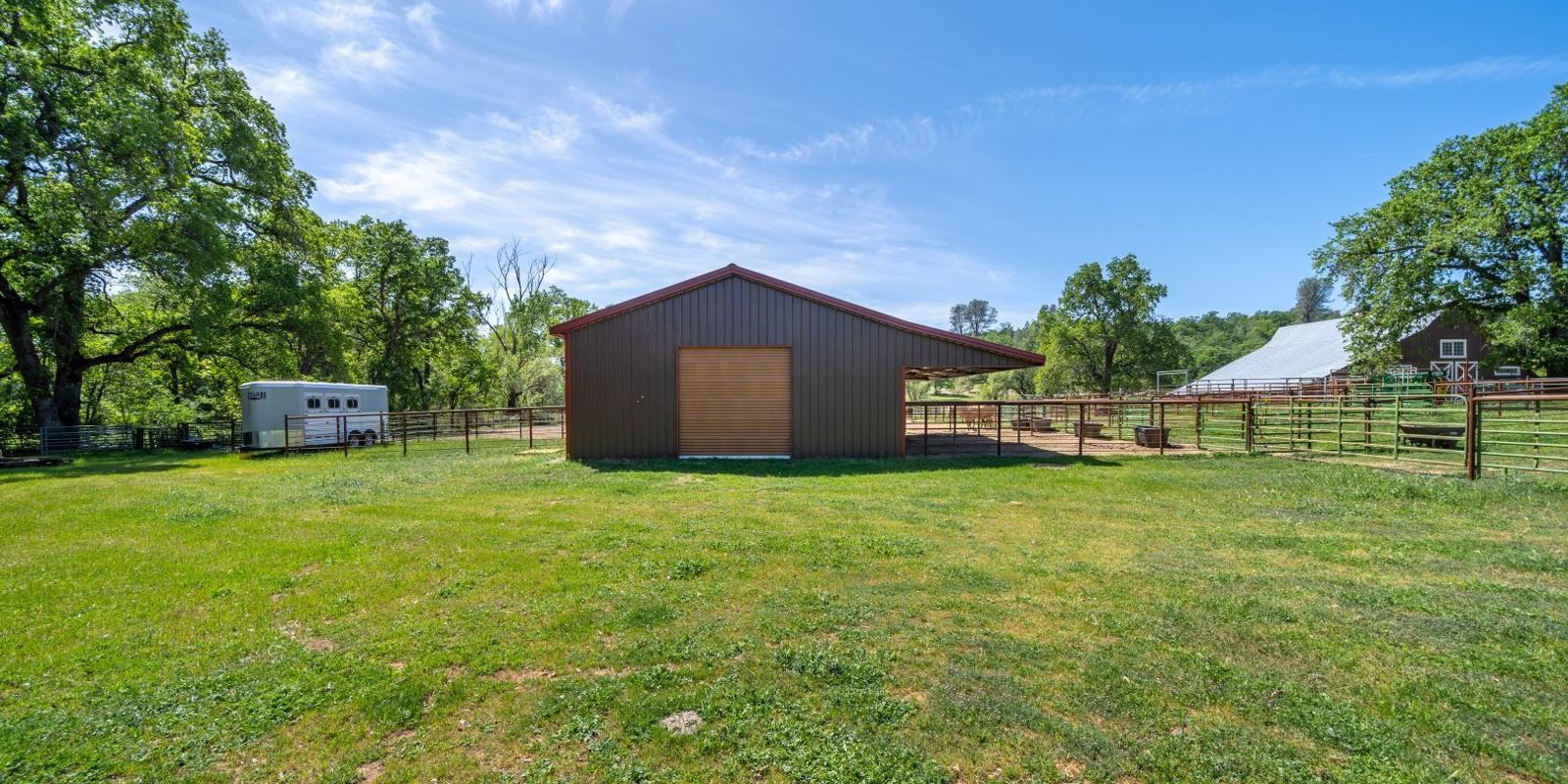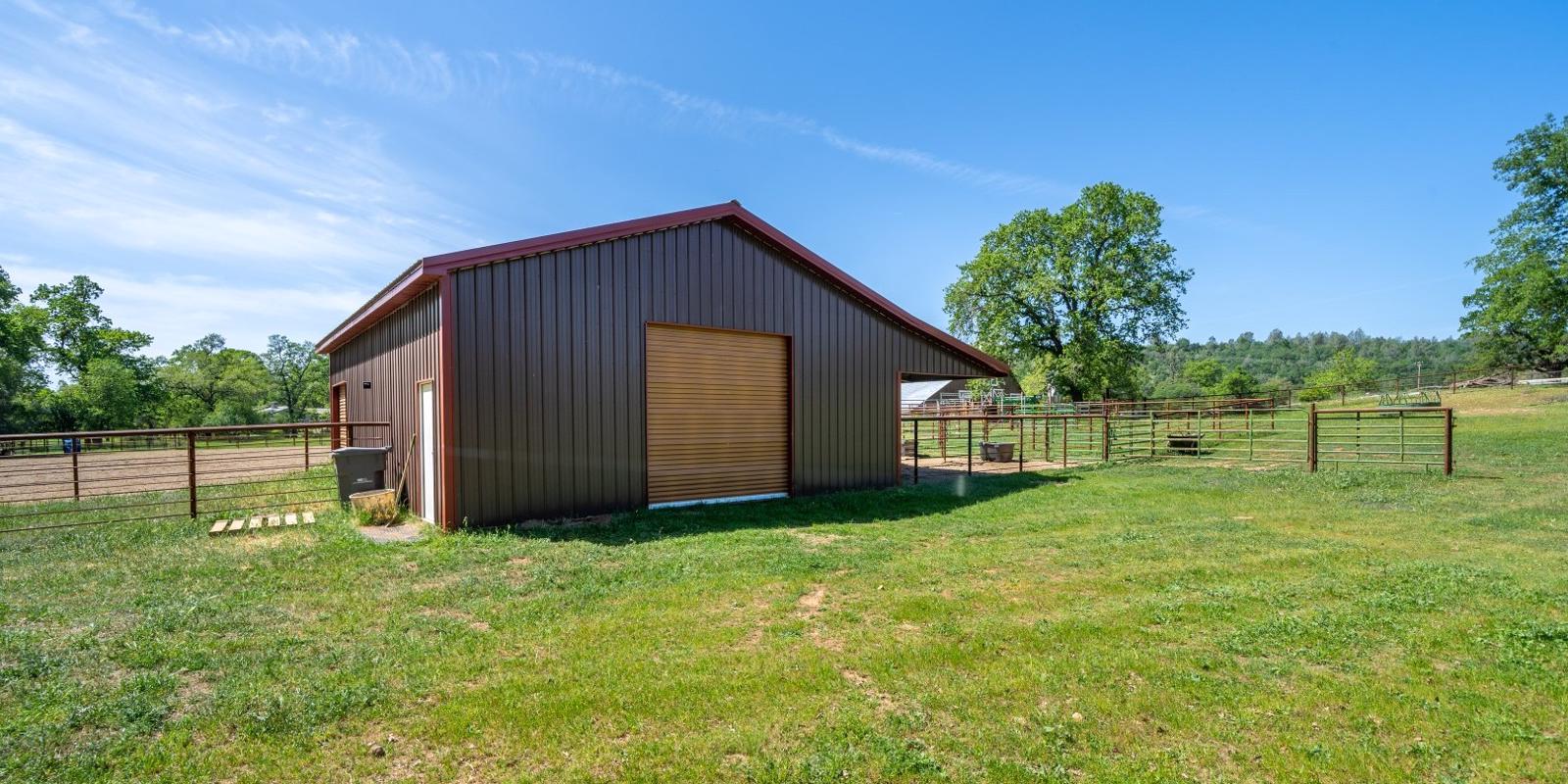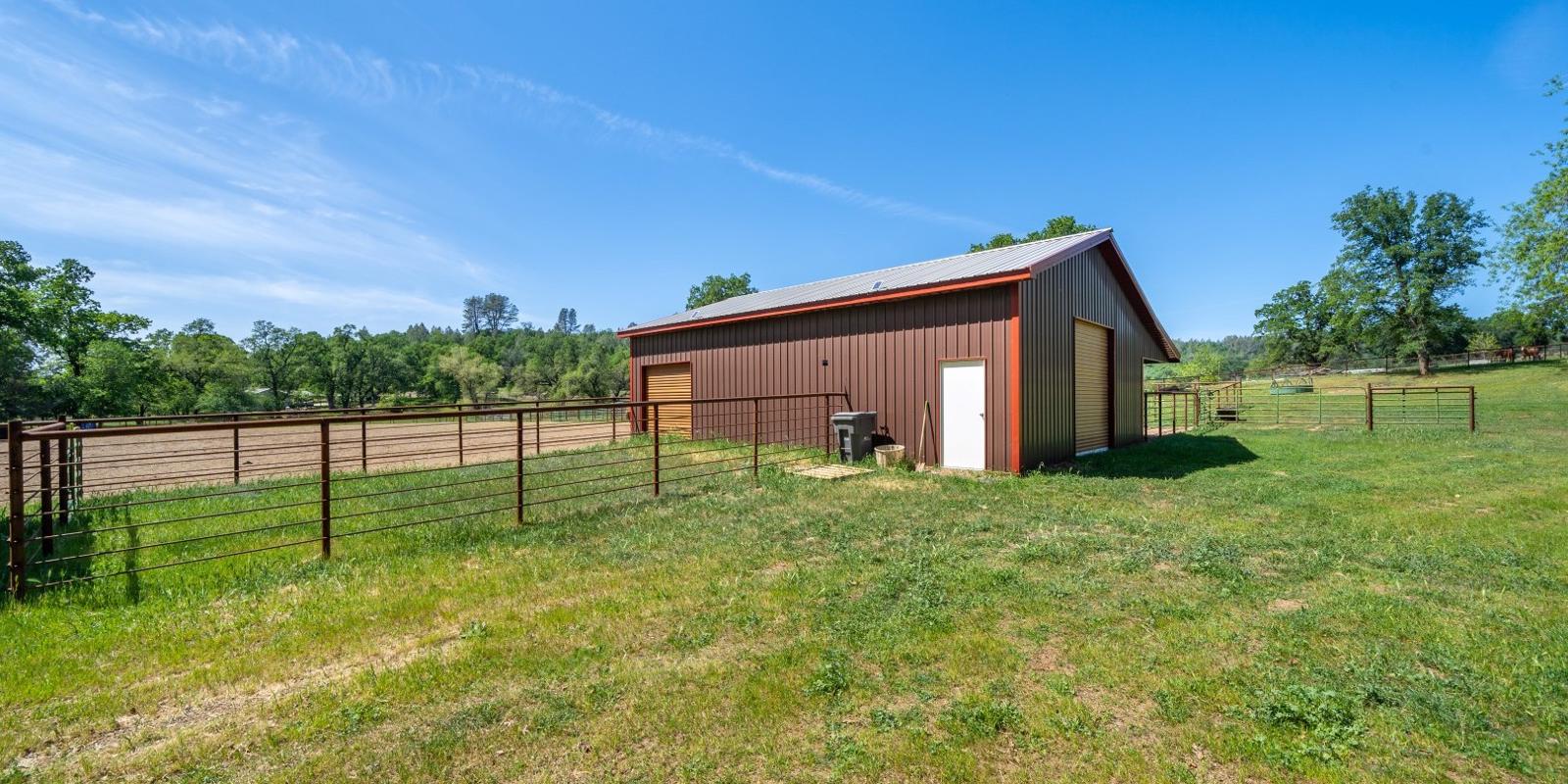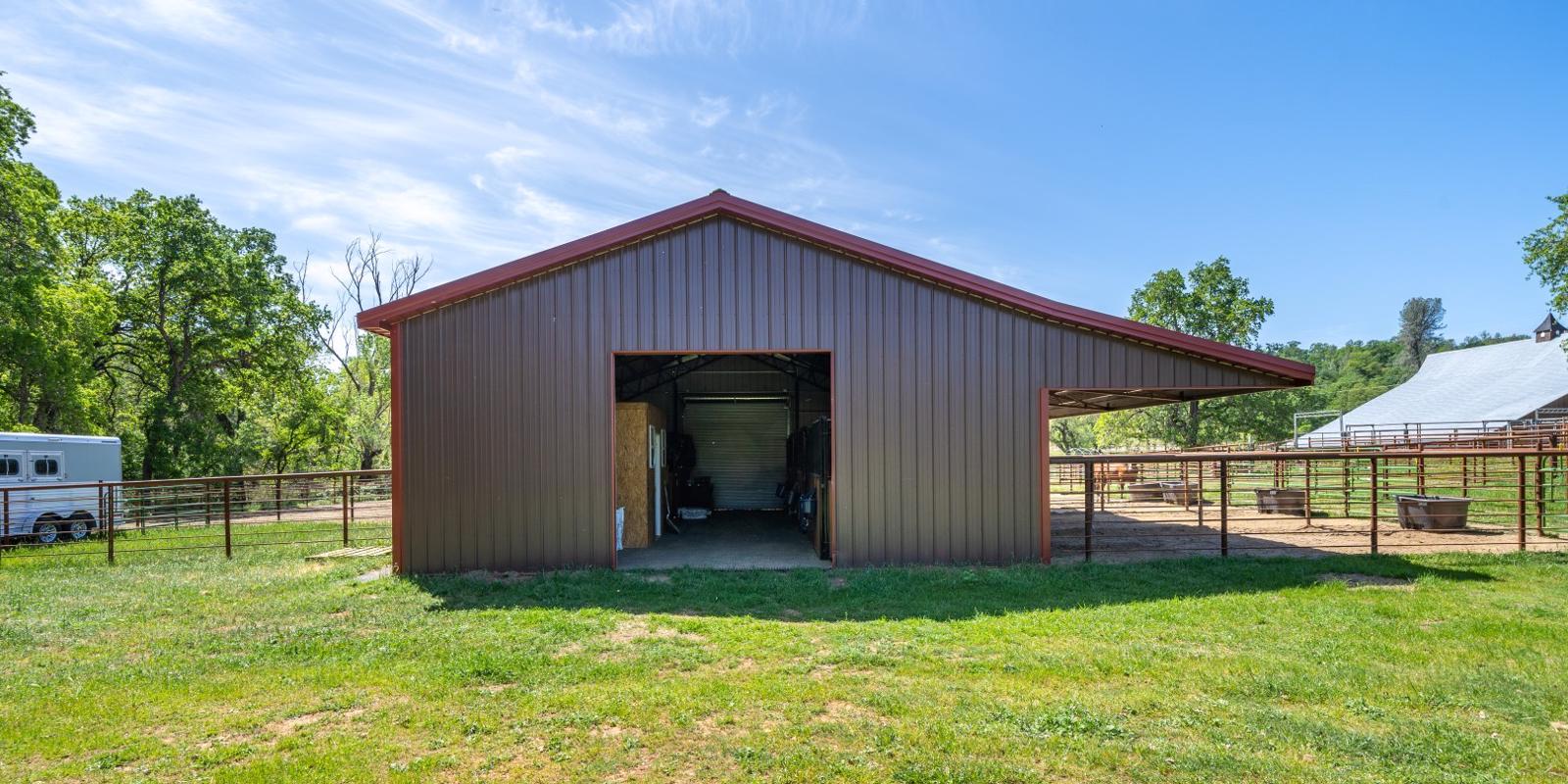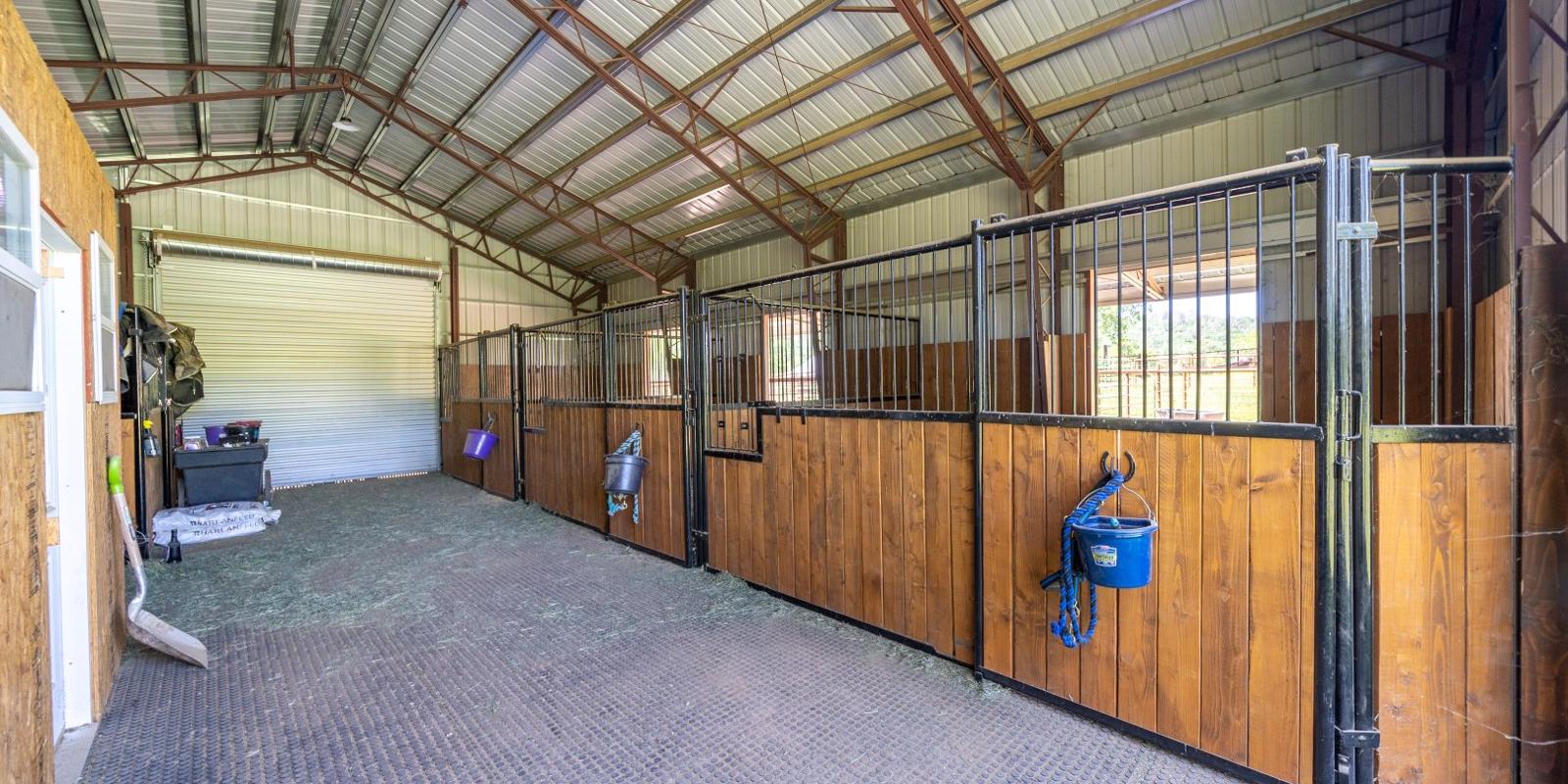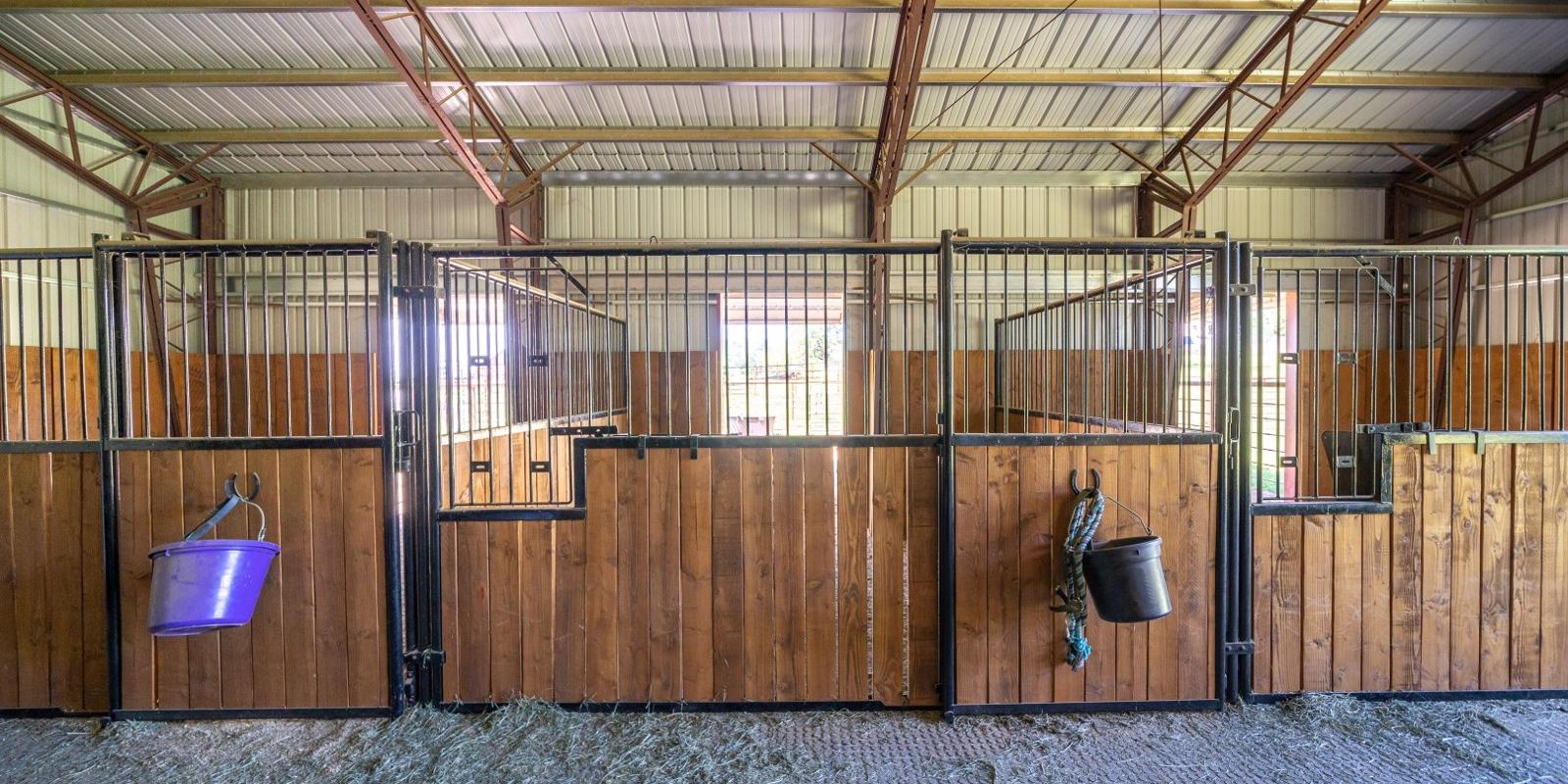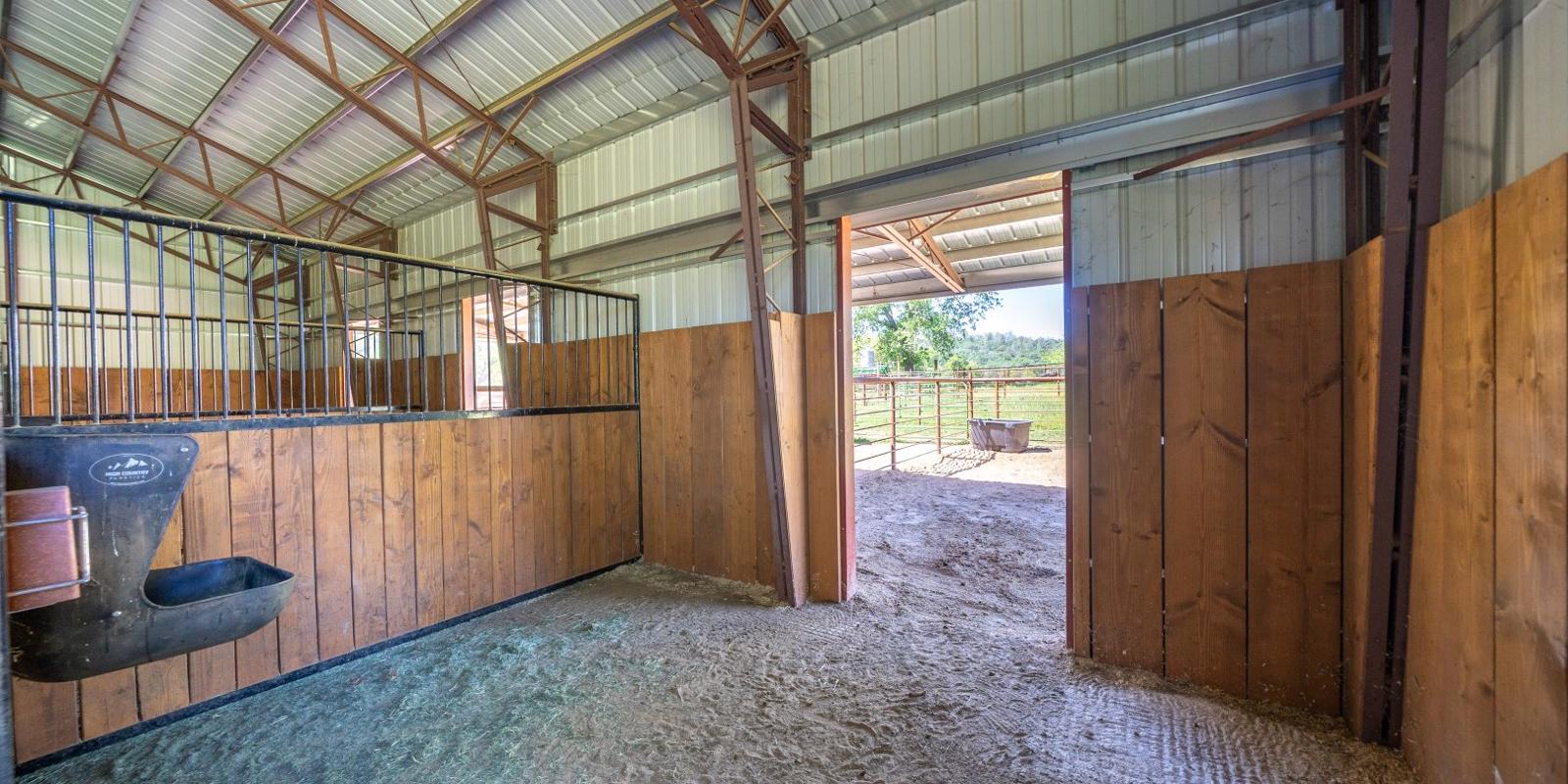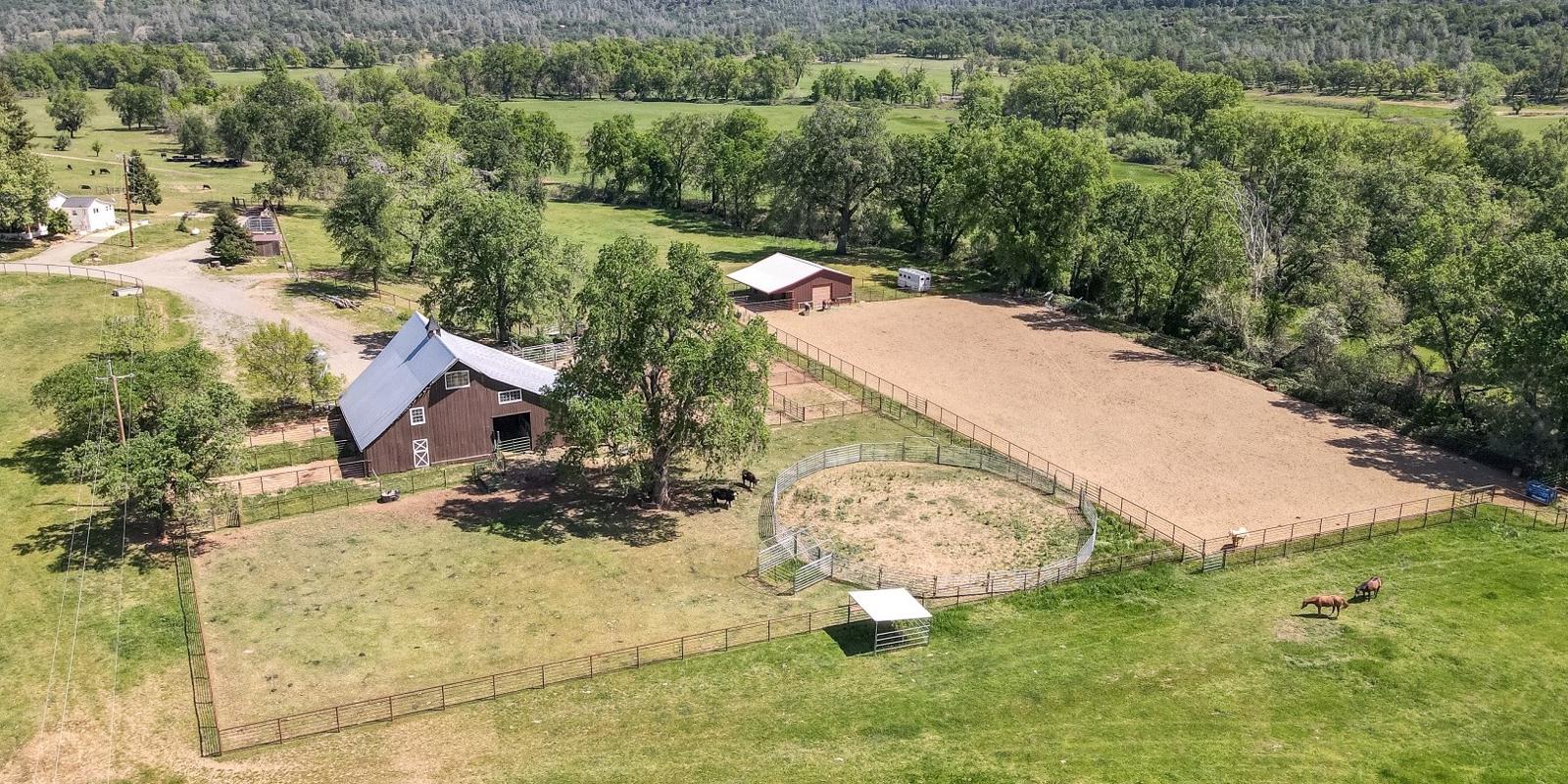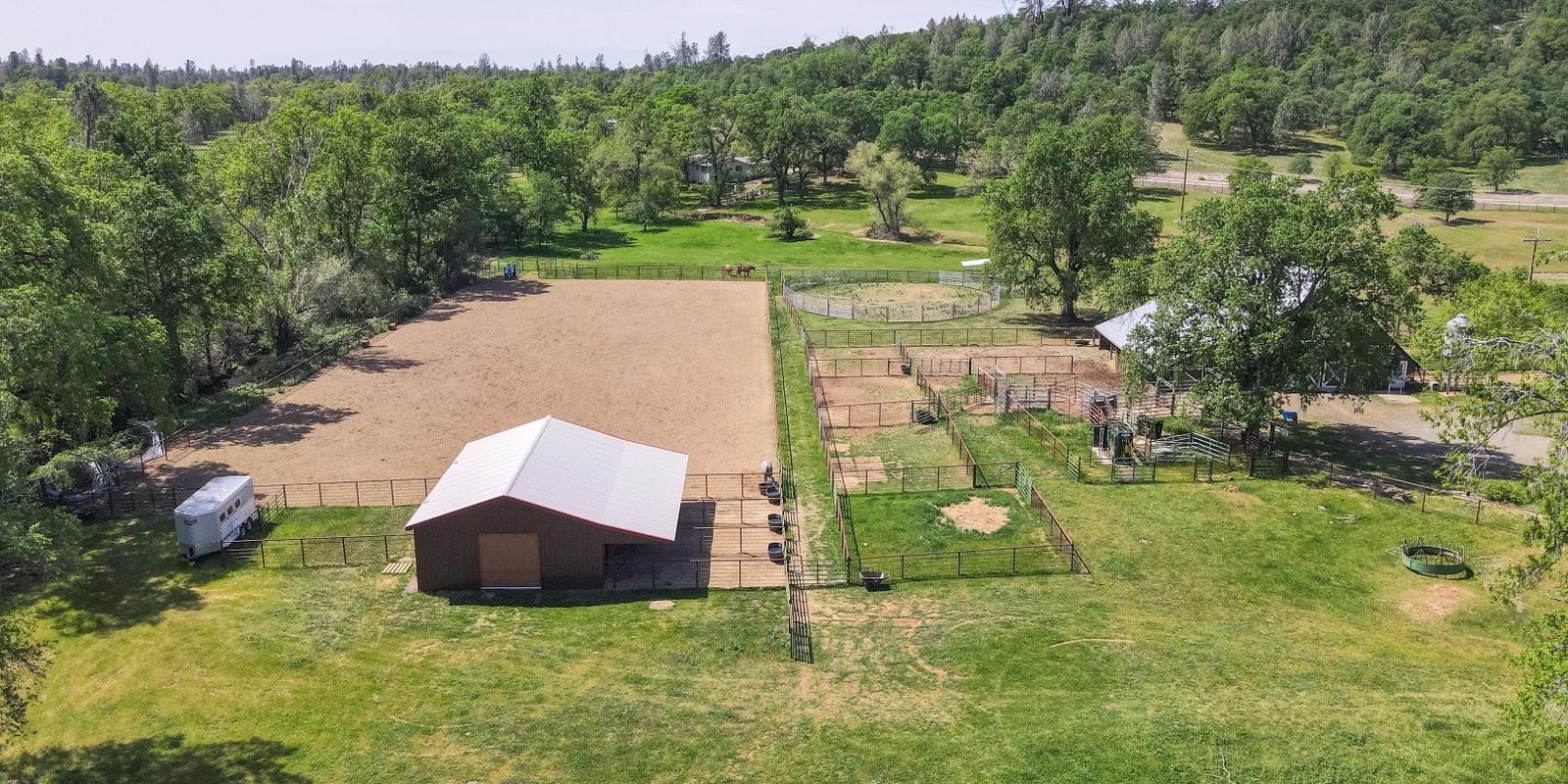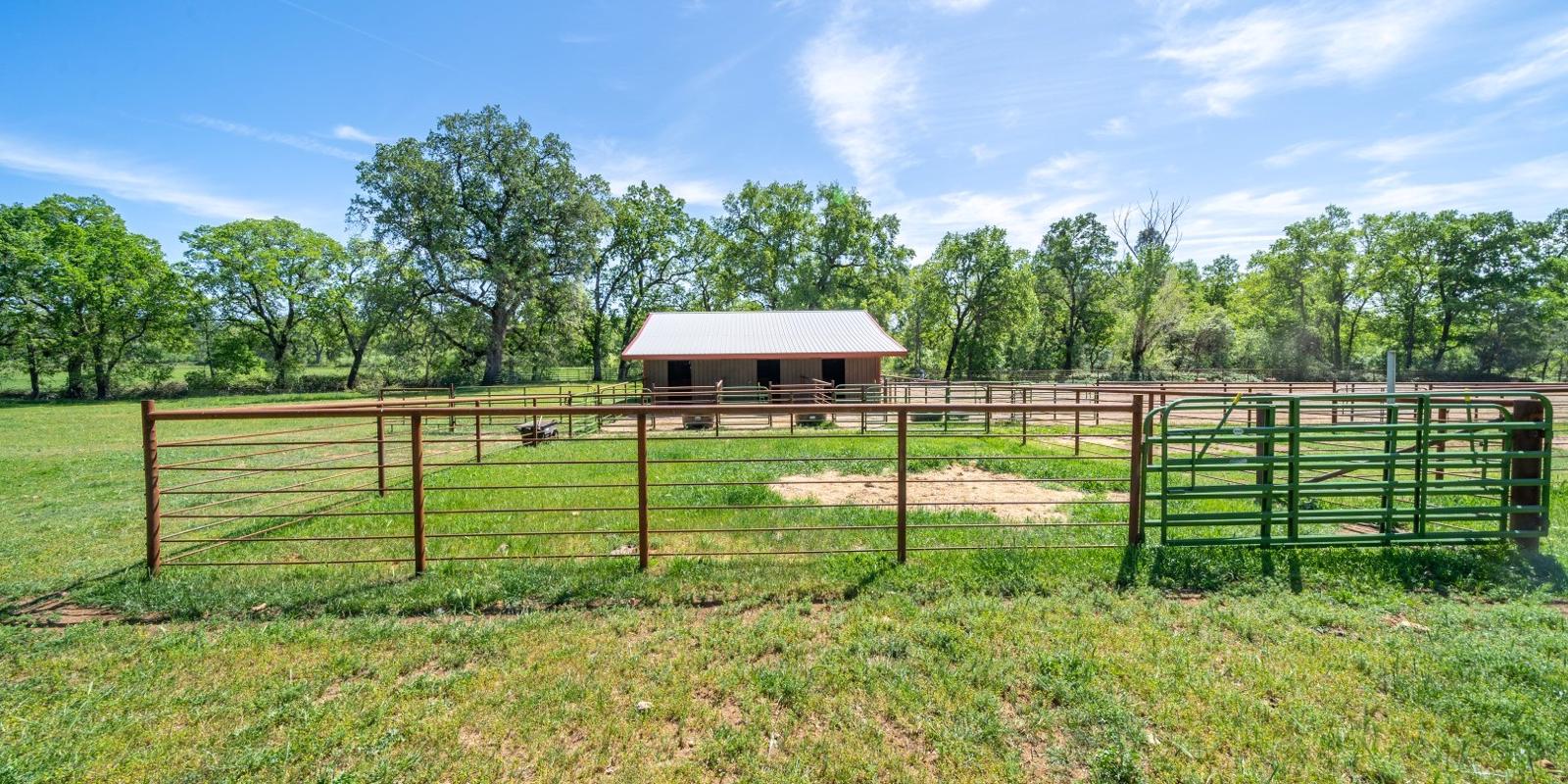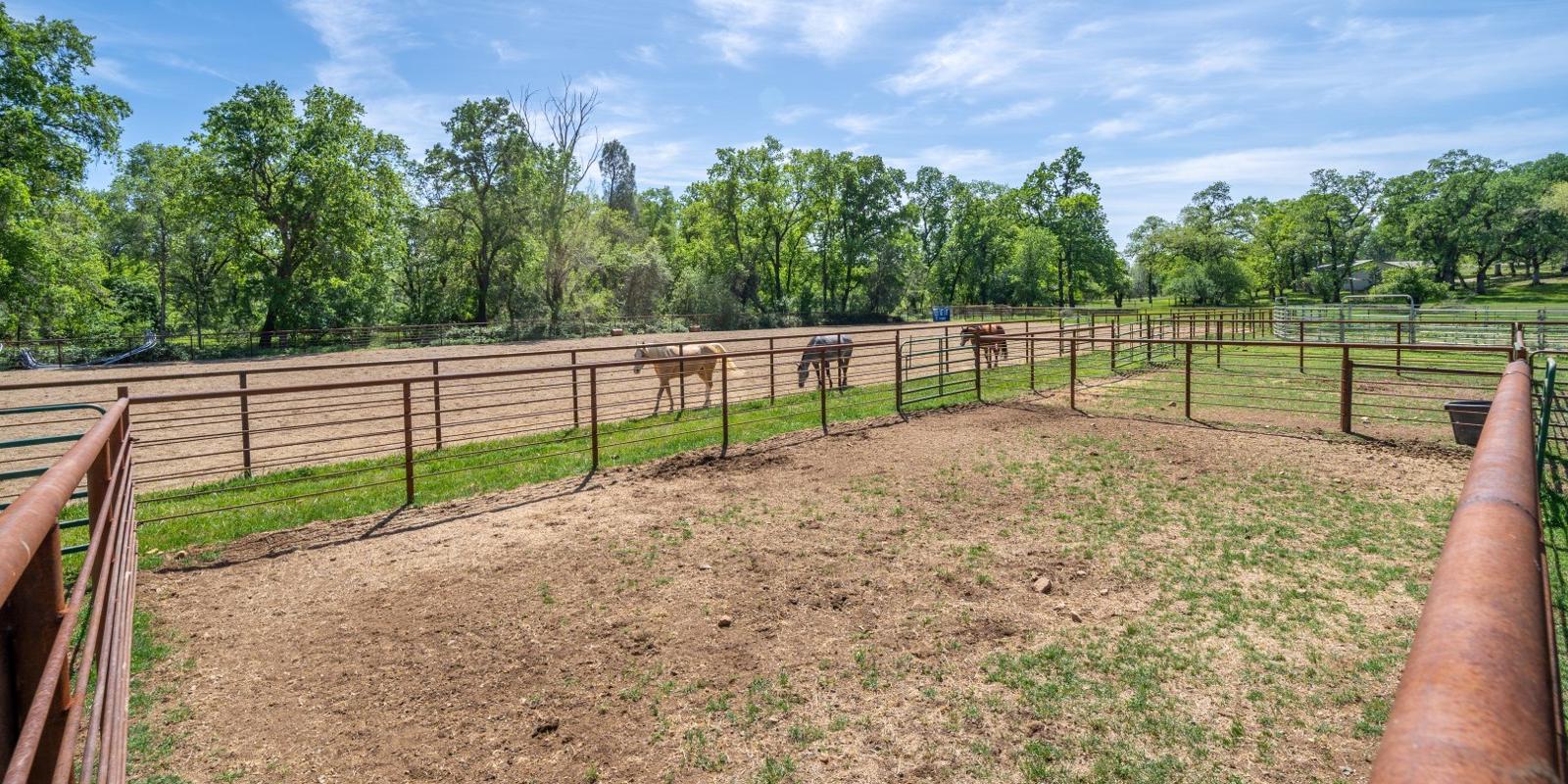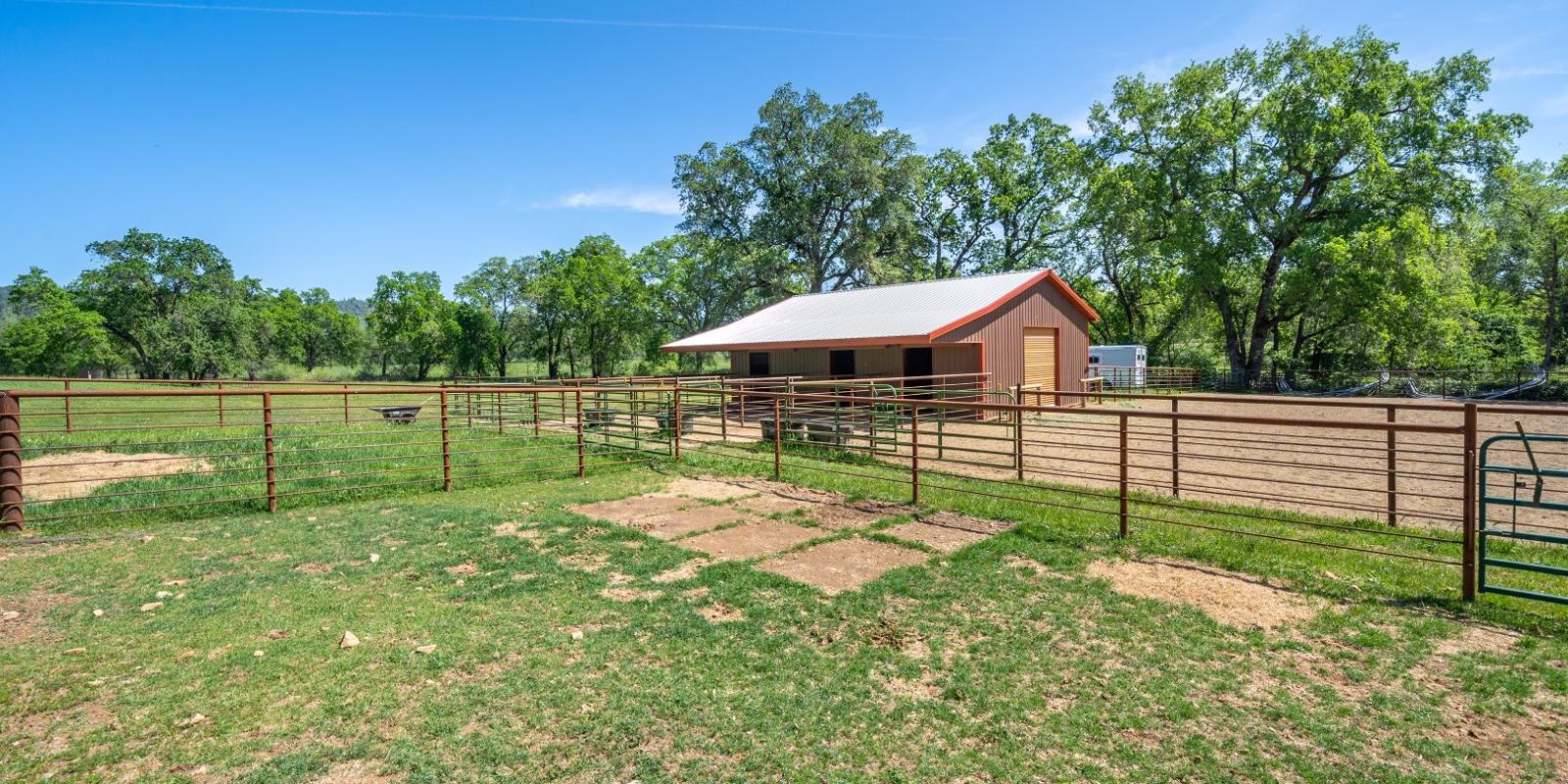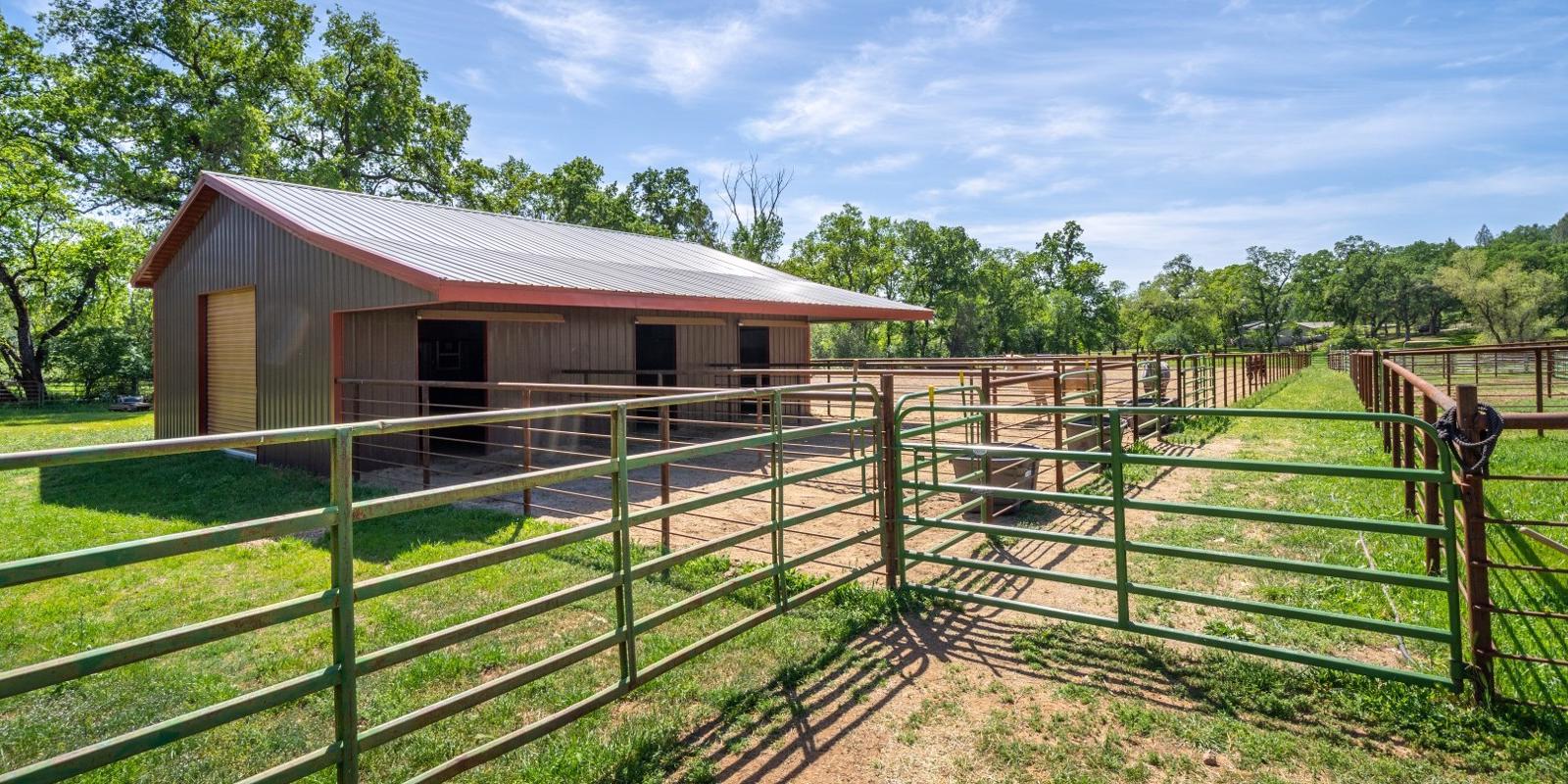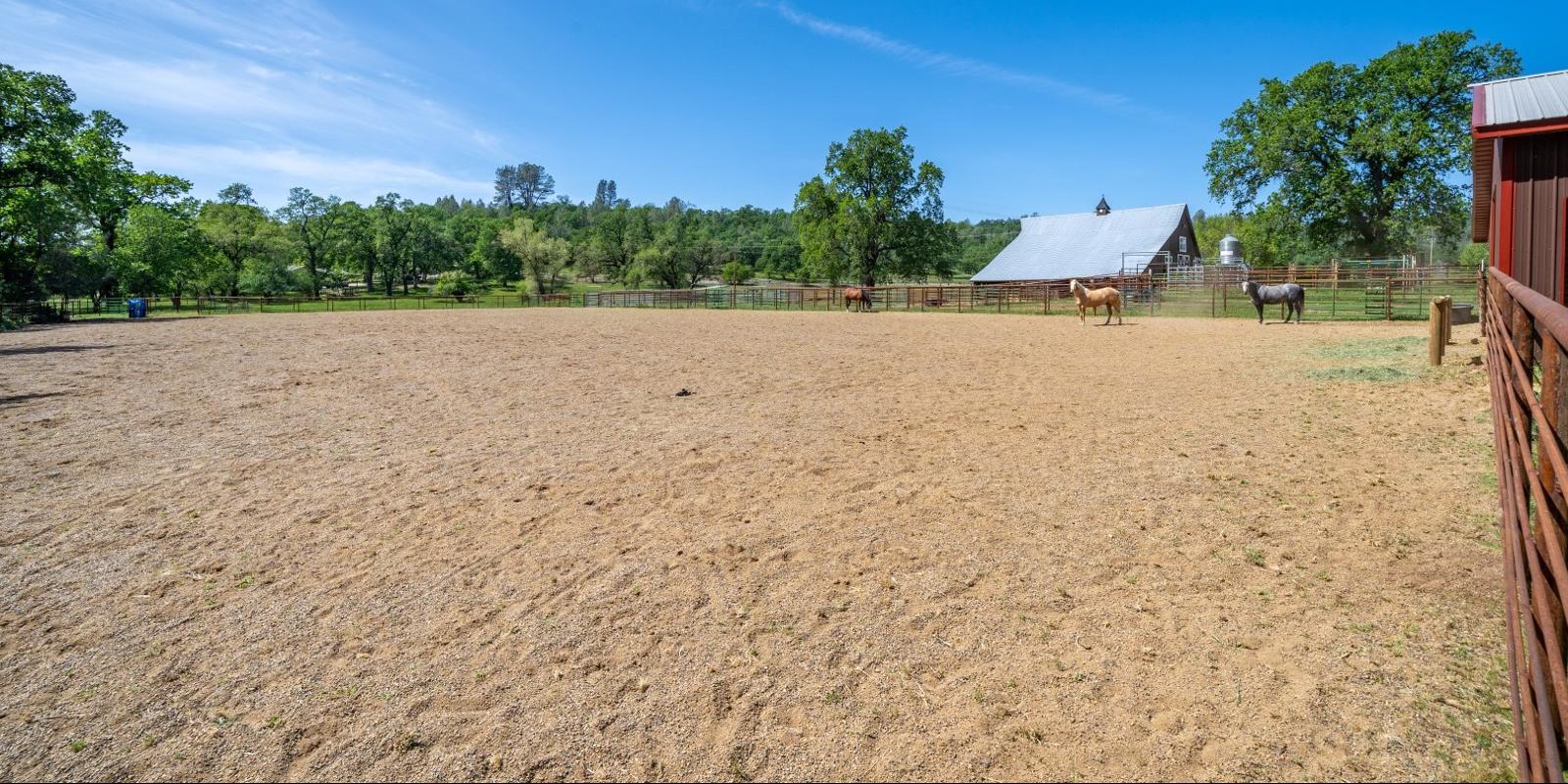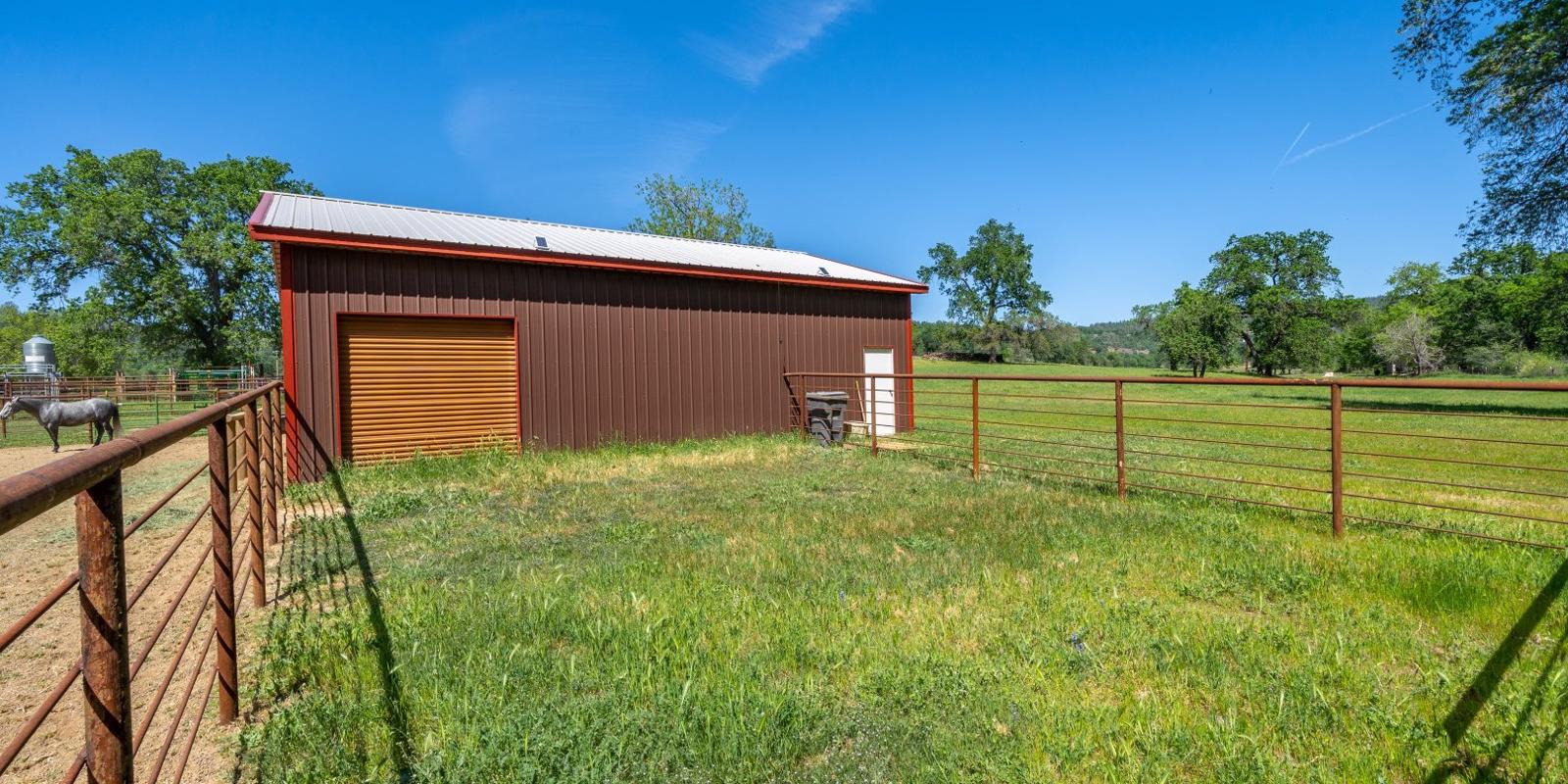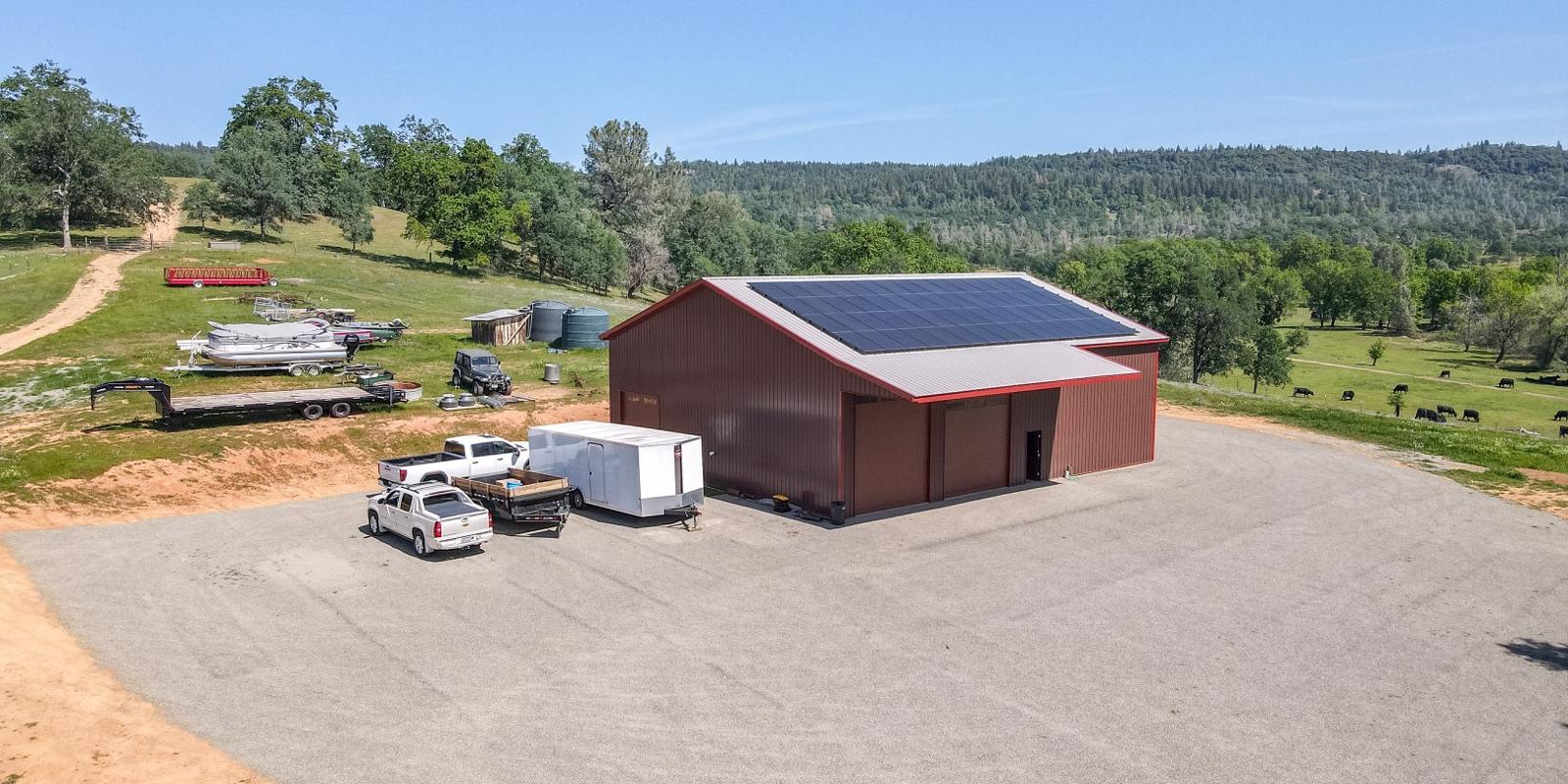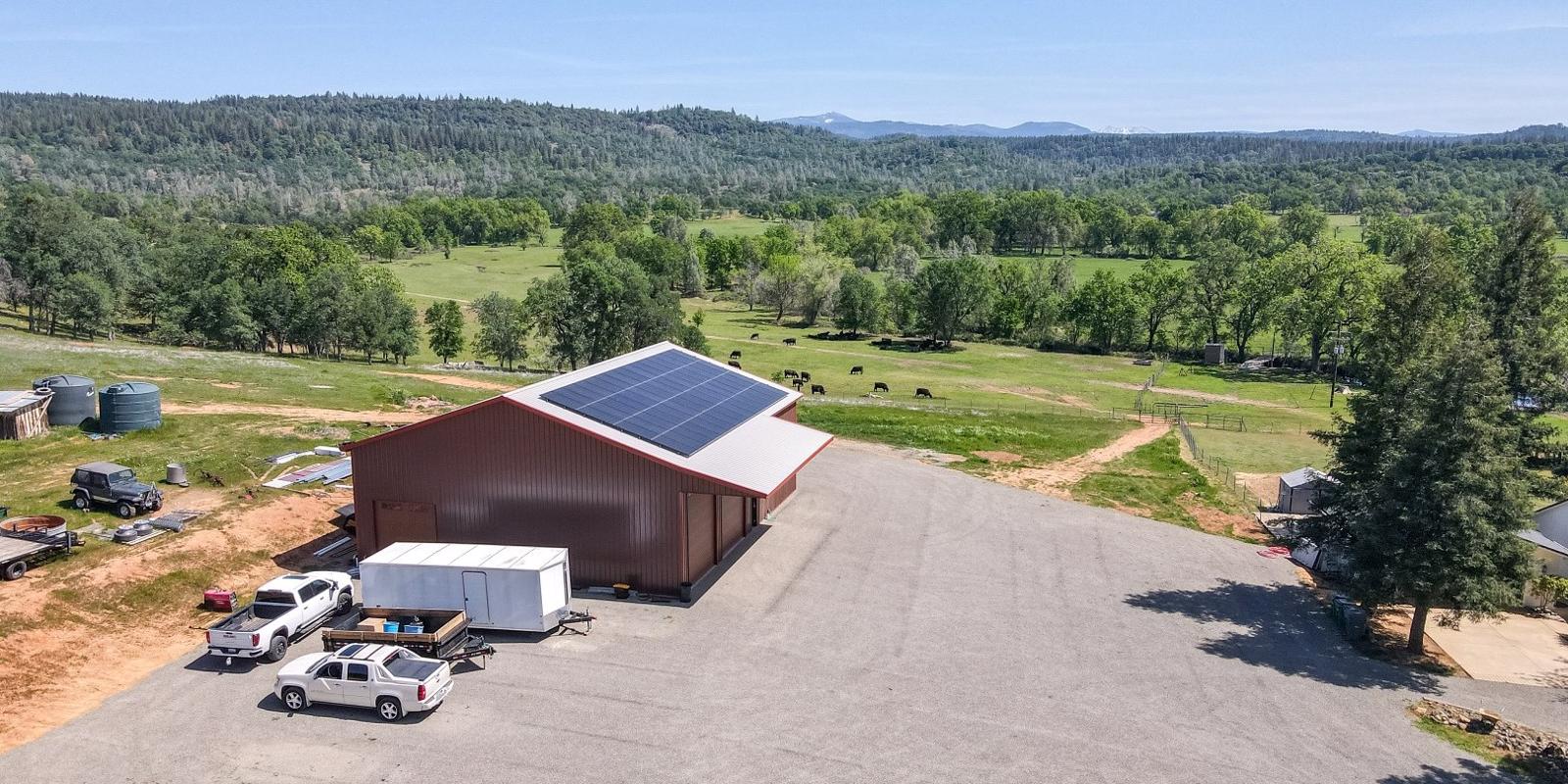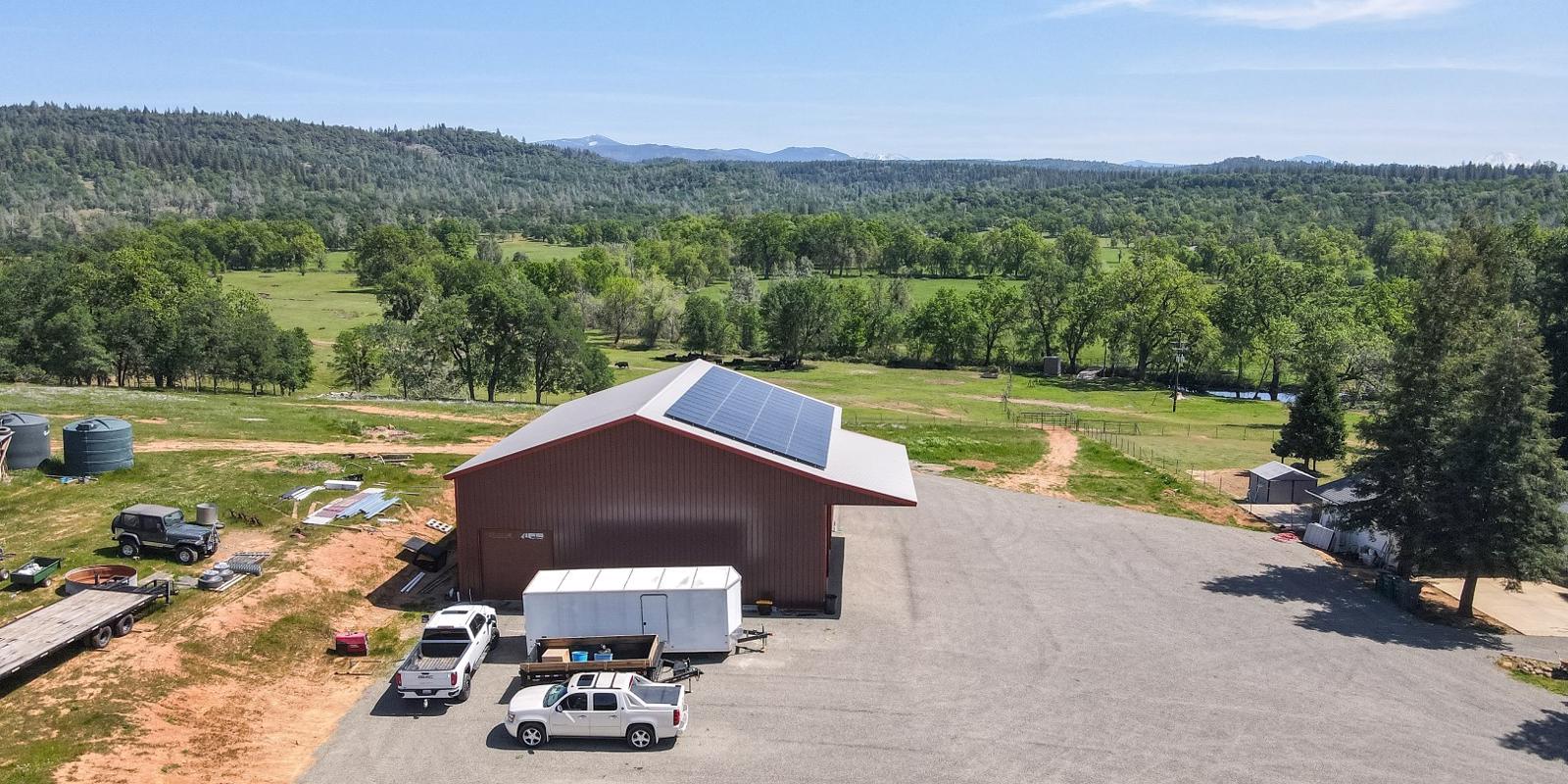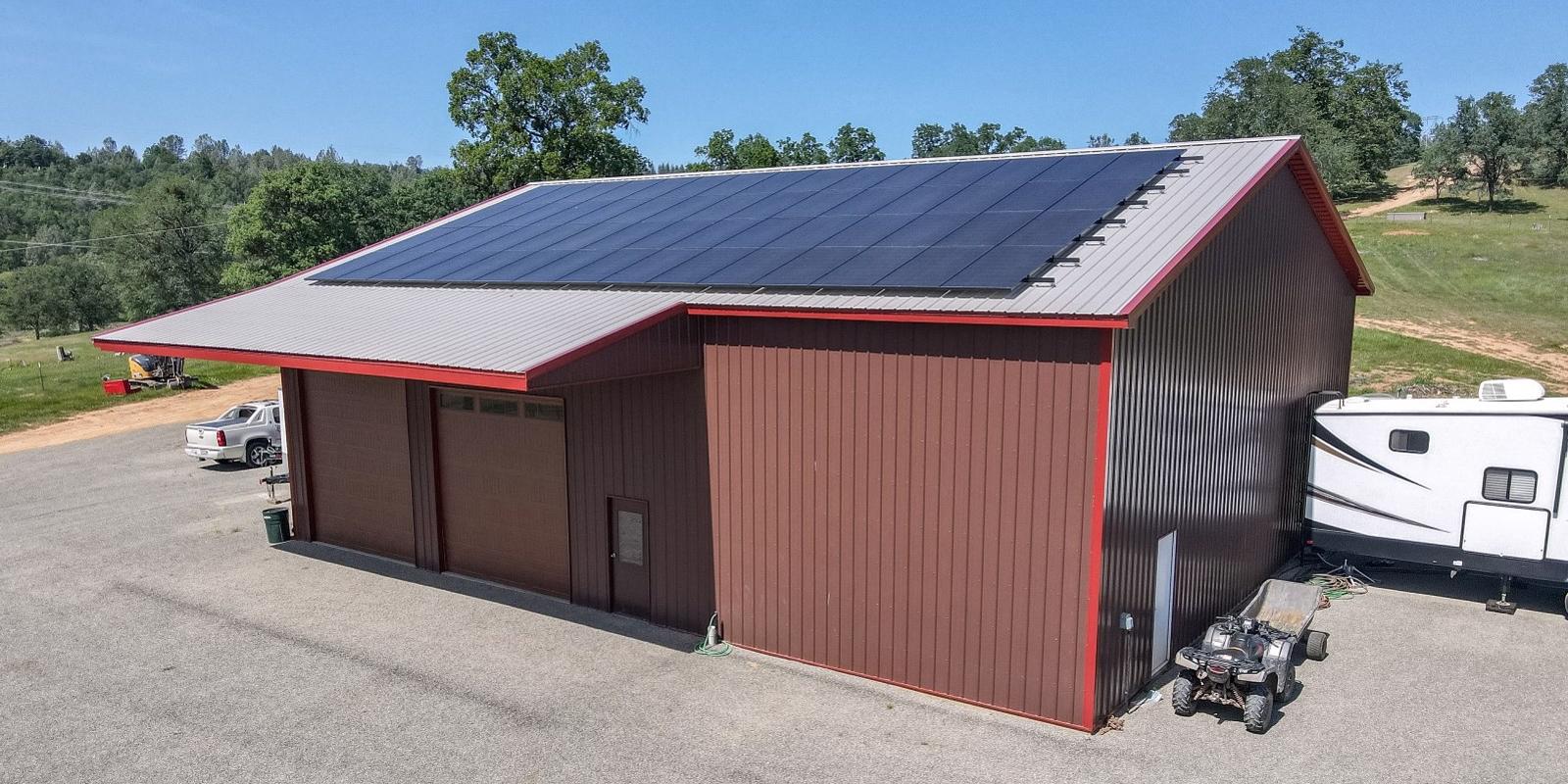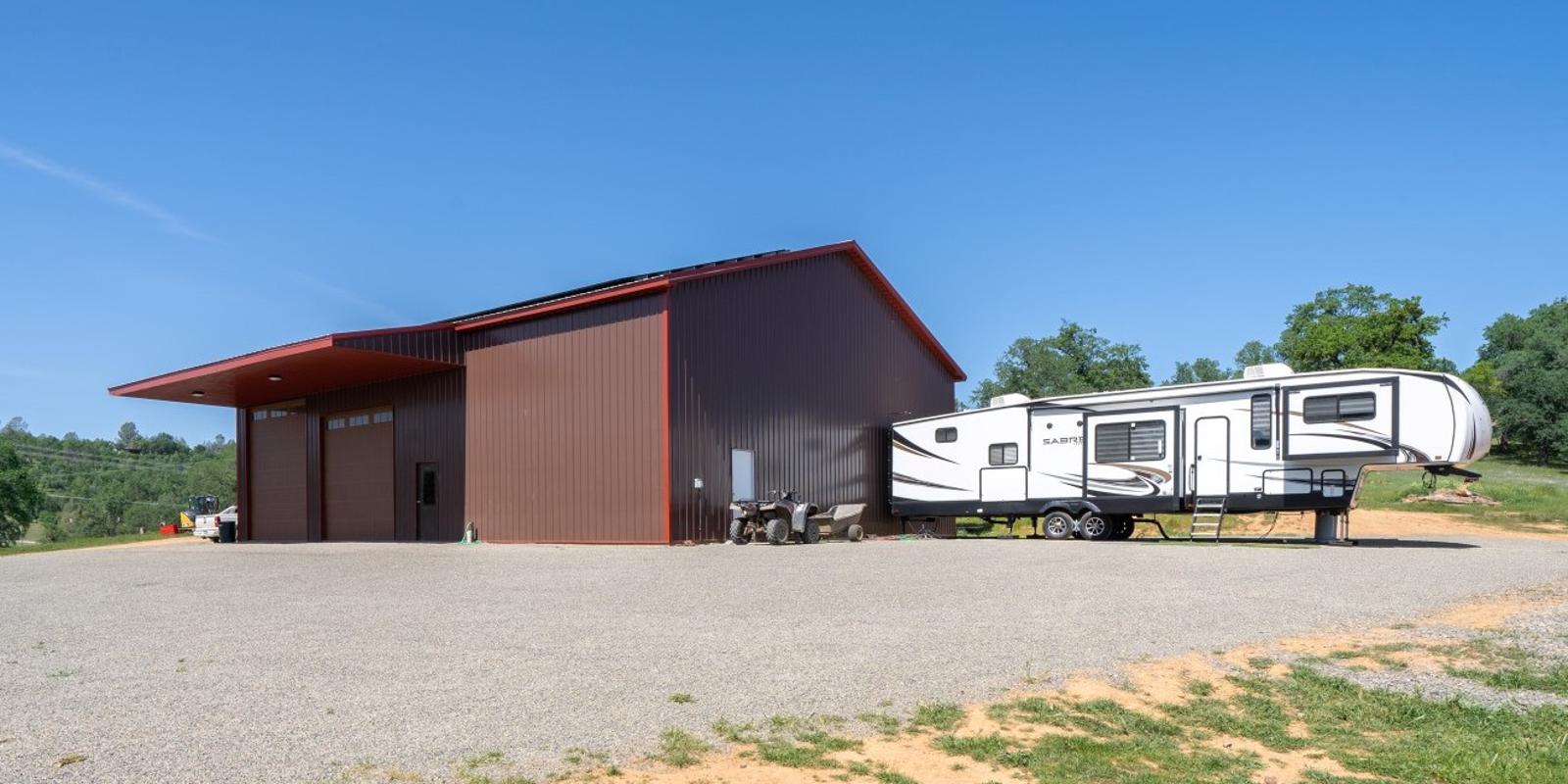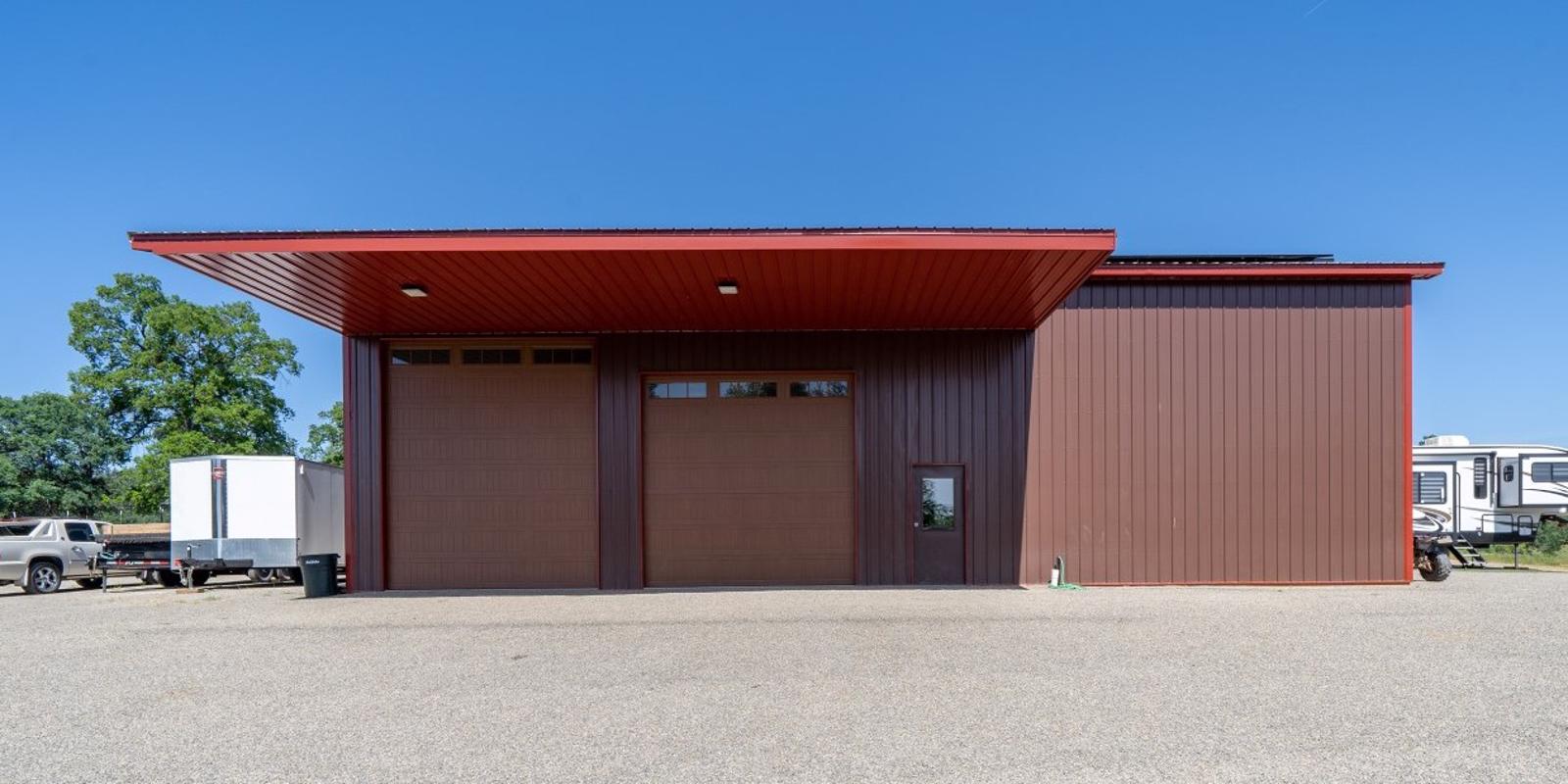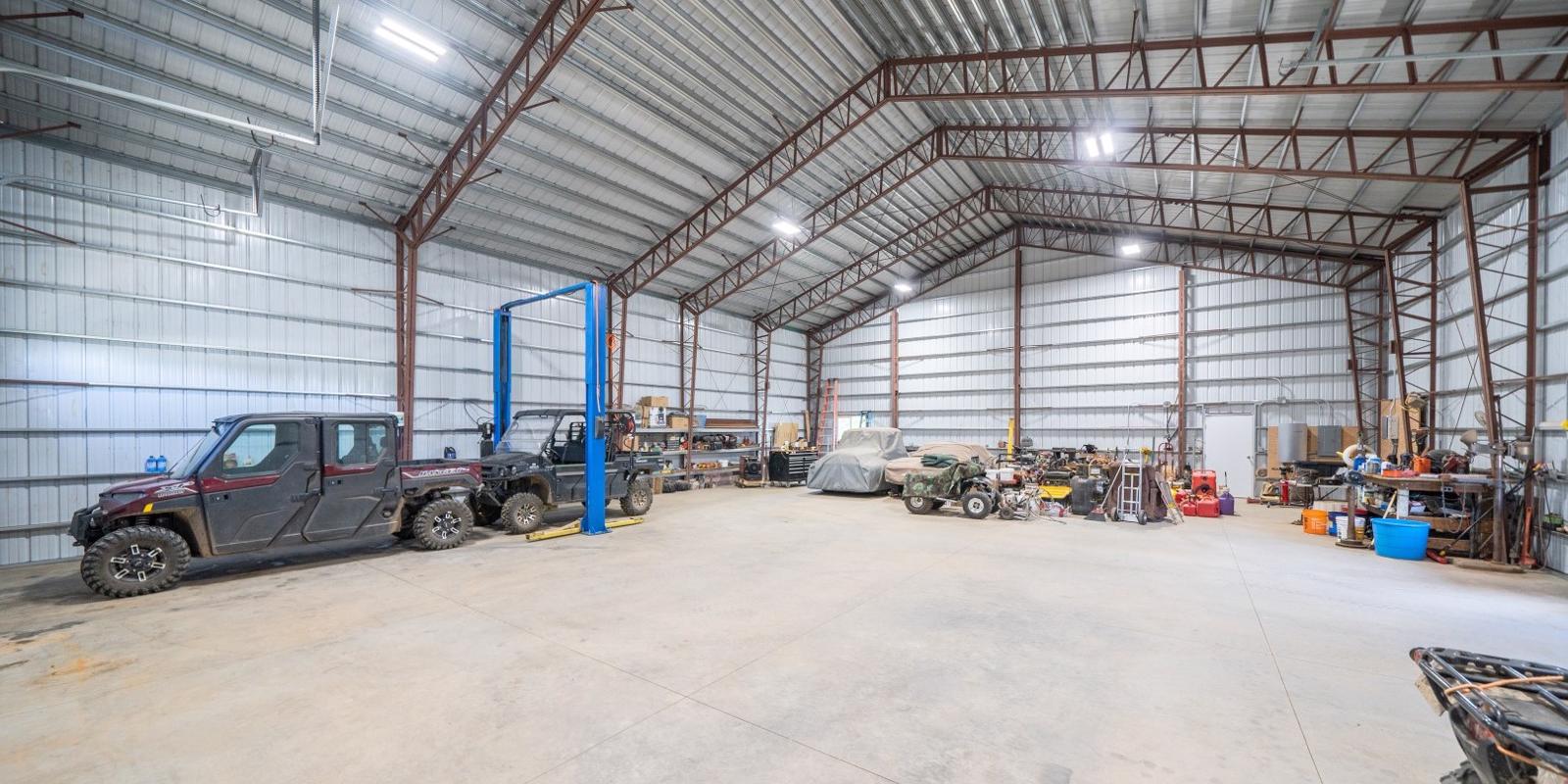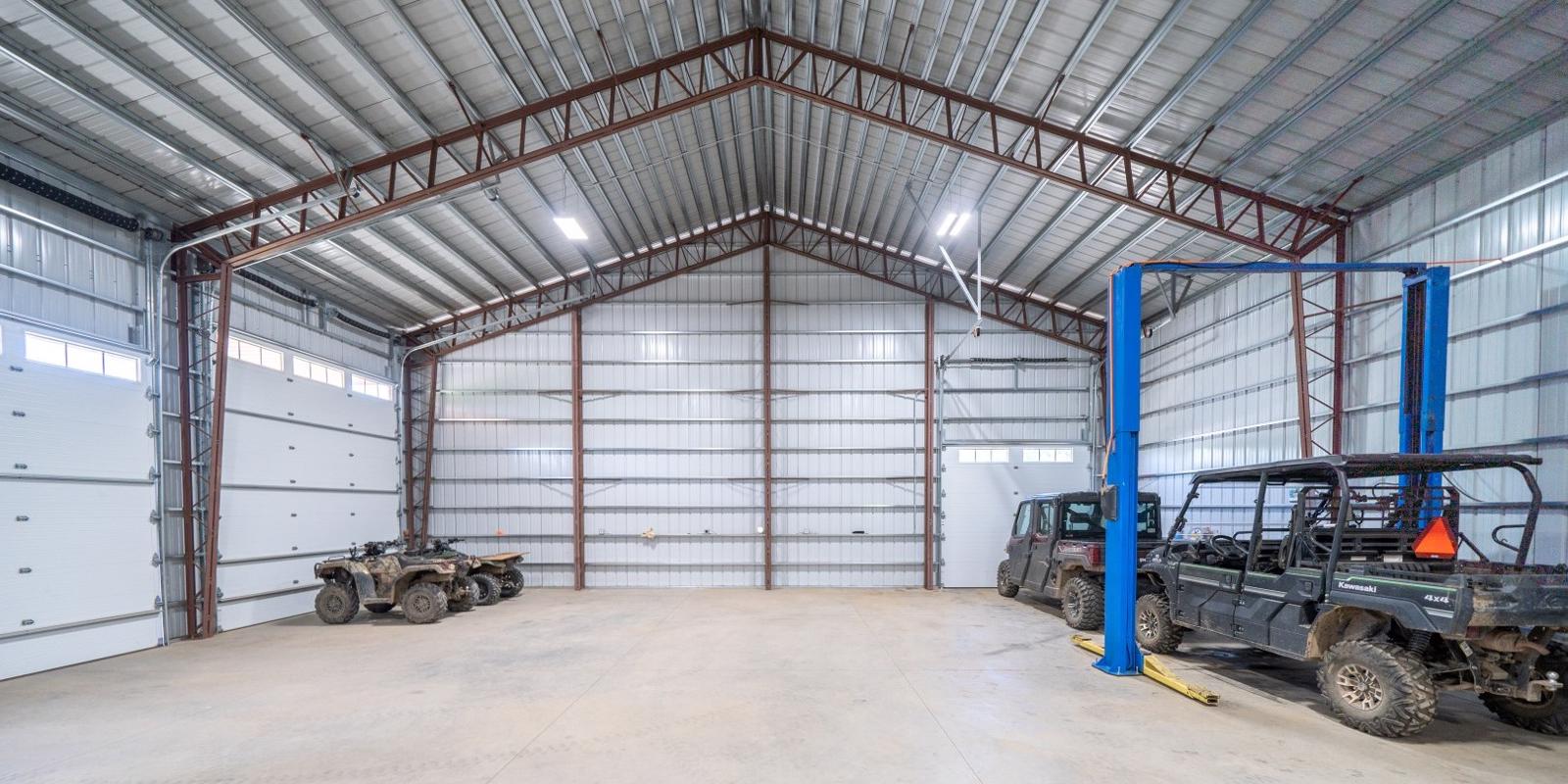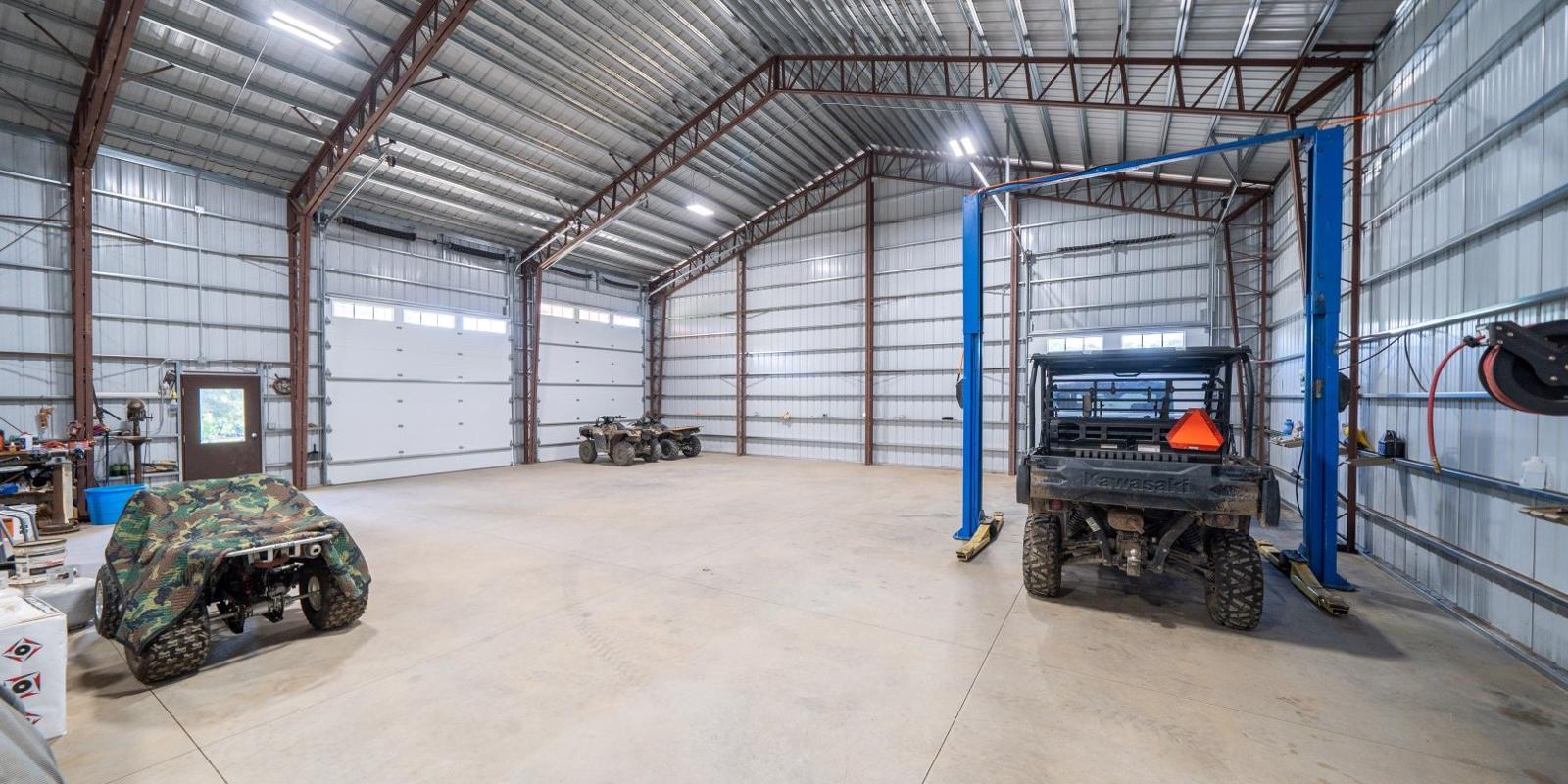 Rocky Top Ranch
Cattle & Horse Ranch
Offering
214 Deeded Acres
Home - Updated / Energy Efficient
Solar System - New
AG Shop - 50' x 60' - New
Horse Barn - 30' x 40'
Hay Barn
Riding Arena - 150' x 250'
Irrigated Pastures - 96+/- ac
Round Pen - 80'
Fenced / x-fenced - New
Creek
Water Rights
General Description
The Rocky Top Ranch is the perfect property for those seeking a ranch experience. With recent extensive improvements, the owners have made this ranch into an ideal turn-key operation. This picturesque property offers 214 deeded acres; cattle and horse facilities; an updated energy efficient home; new large shop; traditional hay barn; new horse barn; riding arena; new solar system; irrigated pastures; creek; pond and terrific scenery.
Acreage
Acreage on the Rocky Top Ranch consists of approximately 214 deeded acres, which includes two Shasta County Assessor parcels. Approximately 96 acres are under irrigation, 6 acres of improvements and the balance in rolling hills with oaks and natural grasslands. New fencing can be found around the perimeter and several cross-fenced pastures.
Lifestyle
Nestled in the scenic foothills of the Cascade Mountains, the Rocky Top Ranch offers a variety of country lifestyles. With recent extensive improvements, the owners have made this ranch into an ideal turn-key operation. It is ready for cattle, horses, recreation and pure rural lifestyle enjoyment!
Home
Offering over 2300 square feet, the 3 bedroom home has been newly renovated, updated and made energy efficient. This modern day country charmer includes a new solar system, HVAC, energy efficient windows, flooring, insulation and lighting. It also includes a swim spa with exercise bike, rowing machine and treadmill.
Horse Barn
For your horses, there is a new metal horse barn. Measuring 30' x 40', it features 4 stalls, large pipe turnouts and tack room.
Shop
For all your projects, hobbies and vehicles, there is a newer AG equipment shop. Measuring 50' x 60' in size, the metal shop features 2 large roll-up doors, a tractor/truck lift, installed air compressor, 3 RV hookups with 30/50 AMP and mezzanine braces for storage loft or apartment.
Barn
The ranch includes a restored old traditional barn that is approximately 3,400 square feet with a built in tack room, horse stalls, office and hay storage.
Horse Facilities
The ranch is ideal for horses! Facilities include a new 30' x 40' horse barn, 150' x 250' riding arena with team roping chute and pipe fencing, 80' round pen with 3 bow gates, irrigated pastures for feed and over 200 acres to ride.
Cattle Facilities
Cattle facilities include a hay barn, cattle chute, calving table, organized sorting pens and lanes with permanent piped fencing, mobile calf catcher, portable tarp hay sheds, auto water feeders, pasture concrete water troughs and portable hay feeder. The ranch is currently running 50 pair and can support 100 pair.
Creek
Oak Run Creek runs approximately 2200 feet through the ranch. Water from the creek is used for irrigation.
Irrigation
The ranch uses a K line system to irrigate about 96 acres utilizing an adjudicated water right from Oak Run Creek for .65 CFS or approximately 291 GPM. The water is pumped out of Oak Run Creek (using a 15hp electric pump) through a metered diversion and is watermastered.
Location
The property is located just a few miles west of the community of Oak Run and 25 miles northeast of the City of Redding (pop. 90,000 happy people) in Northern California's scenic Shasta County. Surrounded by other similar properties, this rural area offers wide open spacious views of the valley and surrounding mountains.
Centrally located near the best spring, summer, fall and winter outdoor recreation in the nation, this property is within 90 minutes of it all! Lying within the heart of the Shasta Cascade Wonderland, the property is located near national parks, recreation and wilderness areas; numerous lakes and several rivers and creeks.

101 Things-To-Do in the Shasta Cascade Wonderland
Zoning
The Rocky Top Ranch is currently zoned Unclassified (U) District. Zone Map
Airports
Distances